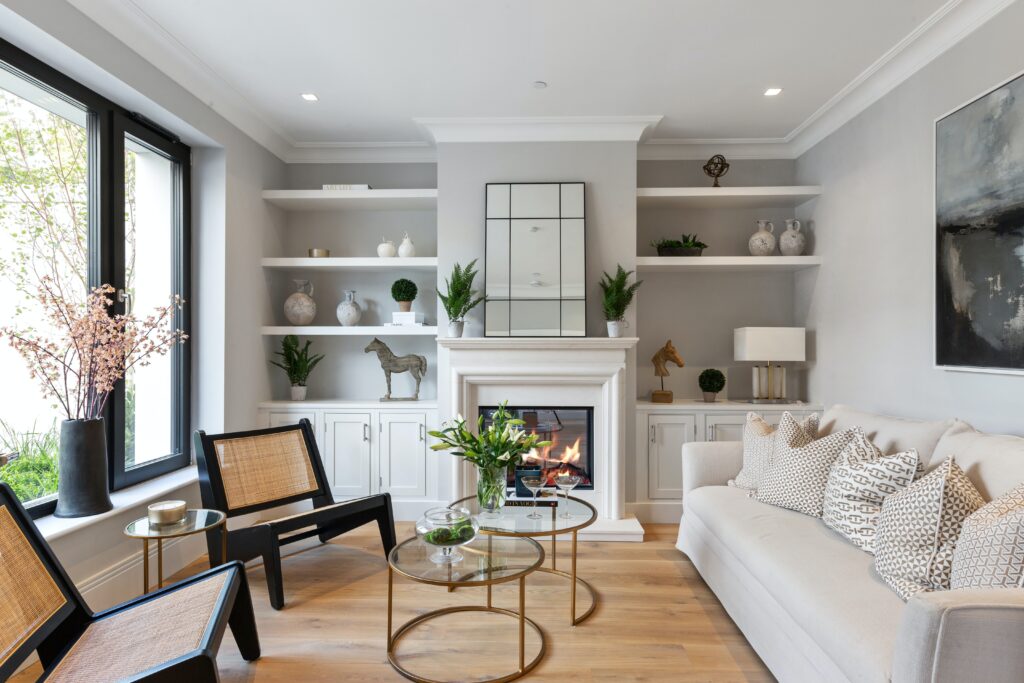 As a teenager, I was desperate for a sofabed. I wanted my room to feel grown up by creating more space than simply having a regular bed. It was an absolute highlight when I finally got one. Sofabeds are practical, look stylish and have so many uses. Suppose your growing child needs more space in their room. Whether to practice sports or entertain friends swapping their old bed for a sofabed is an ideal solution. It's a great way to utilise floor space. Plus it can give them a sense of independence. Yet, there are many other uses for sofabeds around the house.
In our home, we have a brilliant sofabed. When we were looking for a new sofa I was keen to explore the option of one that could transform. We occasionally have guests staying the night and while we have additional bedrooms being able to quickly make up an extra bed is always welcomed. As our house renovations continue we now have a wonderful living room downstairs so our upstairs living room is more of a playroom for the boys. Being able to transform the sofa into a bed is ideal for naptime and sleepovers. Also, they still have the floorspace to play on during the day.
WHY CHOOSE A SOFABED OVER A SOFA
There can be the assumption that a sofabed isn't as stylish as a regular sofa. As long as you invest in quality I think you'll find that the look of a modern sofabed can easily compete with a standard sofa. So many genius designs to choose from, too. Whether you need a pull-out sleep surface or sofabeds with backs that simple fold down to provide an instant bed that easily sleeps two, you are spoilt for choice. A reclining sofa bed is my preferred as they are very easy to transform. Whether it's a teenager doing it before bed at night. A guest staying over or perhaps an elderly relative they can make it up in a few steps with no worry.
IDEAL FOR SMALLER SPACES
Trying to cram a double bed into a box room can be a nightmare and leave you with no space. If your bedroom or living space is compact having a sofabed can be a superb alternative. It means you have a space to host and relax as well as sleep comfortably at night.
If your sofabed is used regularly I suggest having a smaller and light coffee table that can easily be moved when the bed is in use. Even in a tiny room you can be clever with the design. Create a useable outlay that will give you many options.
If you rent out your home on places like airbnb it's ideal to offer more sleeping spaces by having a sofabed in the livingroom. Especially for groups of friends or families travelling with kids this will make your place make even more attractive to rent for a short term stay.