Last year Lucy's adorable and unique designs caught my eye at The Spirit of Christmas Fair at Olympia. I was keen to learn more about her Wild Whiskers business and her background in textile design. I'm so happy she's agreed to feature on the blog in this latest interview post with female entrepreneurs. If you missed the previous one you can find my chat with Deborah Blythe Jewellery here.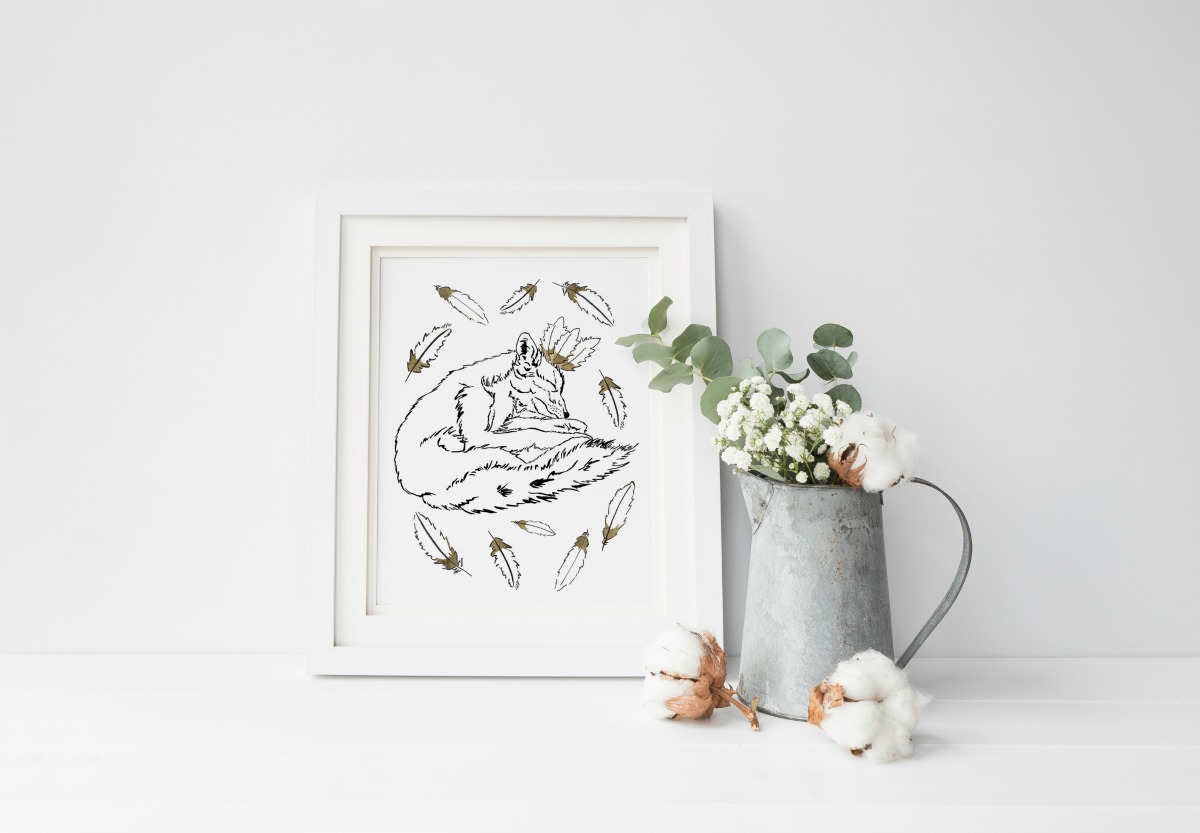 Lucy has also generously donated one of her super cute Hare cushions as part of our spring giveaway. You can find all the details at the end of this post.
INTERVIEW WITH WILD WHISKERS
Scandi Mummy: "Hi Lucy and a warm welcome to the blog. Firstly, tell us about yourself and your business?"
Lucy: "Thank you for having me. I'm the designer and maker behind Wild Whiskers. I have always had a natural love of painting, I find it totally relaxing. After completing a degree in Textile Design at Central Saint Martins, I decided to mix my love of painting with my love textiles, so began printing my paintings onto fabrics and sewing them into cushions. This then evolved into other gifts such as mugs, iPhone cases and greeting cards and experimenting with different printing methods."
Scandi Mummy: "I love the style of your designs and the cute animals you feature. How did you choose the name Wild Whiskers?"
Lucy: "I originally named my shop 'Wandering Whiskers' but then felt this was harder for people to remember. I wanted something that sounded fun and creative and would appeal to people who love animals as I do. I have a 19-year-old Tabby cat who has the most beautiful whiskers, she is wild and always outside. I think of her as a little tiger at heart!"
Scandi Mummy: "As a cat lover myself I love that she is your inspiration! Have you always taken your inspiration from nature? How did this start?"
Lucy: "Since I was at school, I have always enjoyed painting flowers, particularly as we have always lived in the Sussex countryside and we used to have a beautiful orchard when I was a child. I am the happiest when surrounded by fields and trees. I love artists such as the Pre-Raphaelites and the way they combine nature within their art. I feel it just comes naturally to me to paint animals, which I put down to my love of them. I think you have to truly appreciate something to observe it properly. It makes me happy to paint fur!"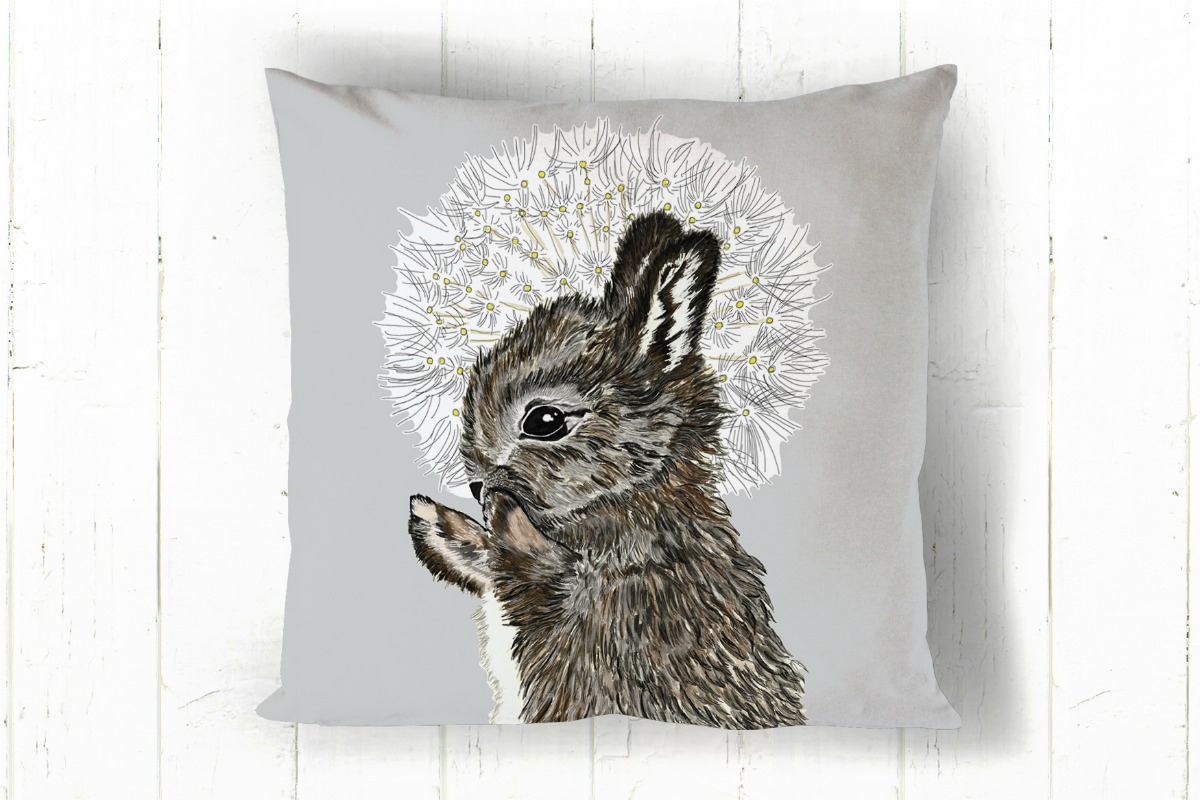 Scandi Mummy: "Who would be your dream client and why?"
Lucy: "One of the places I have always been inspired by is Liberty of London and it would be my dream stockist! I have spent many an hour in their fabric department, just browsing all the beautiful prints and textures. I love their focus on luxurious textiles and I think that's where I found my love of velvet, which has since inspired me to create my new collection of velvet cushions. I think the history of the building and its own fabric printing history is totally inspiring. The mix of the historical building, with the cutting edge modern designers, which they stock inside, is a very interesting contrast."
Scandi Mummy: "You would suit Liberty of London. Where do you see Wild Whiskers in five years time?"
Lucy: "I will be doing my first trade fair this July, so I hope in five years time to have lots of lovely stockists both in the UK and internationally. I have also just started doing wedding gifts and personalised items, so I would like to do more products that will be customisable."
Scandi Mummy: "I wish you all the best and thank you for featuring on the blog"
WIN A HARE CUSHION FROM WILD WHISKERS
Lucy is treating one lucky reader to one of her super cute Hare cushions. All you have to do it enter below and follow the instructions via the Rafflecopter widget. Remember the more entries you unlock the greater the chance of winning. Good luck!
Terms & Conditions:
The closing date is 00:00 am UK time on Sunday the 9th of April 2017
The prize is one Hare Cushion. No cash alternative
The competition is open to the UK only
Entrants must log in and follow the directions given via the Rafflecopter widget
All entries will be verified
The winner will be chosen at random using Rafflecopter
The winner will be notified within 5 days of the closing date. The winner must respond within 30 days of receiving the email  to claim their prize
The prize will be dispatched directly from Scandi Mummy
The competition is not affiliated with Twitter, Facebook, Instagram or Youtube
Please follow and like me: