I've always loved bags. So when I was pregnant with Caspian I did a lot of research to try and find the perfect changing bag. It was key that it didn't look like a changing bag if you know what I mean. For several reasons. Firstly I wanted this bag to be for me even if it was to hold everything for Caspian. Secondly, I wanted to be able to use it afterwards when Caspian was no longer in need of nappies, wet wipes (not sure that will ever end), toys, spare clothes etc.
I do love a good leather bag but I can fully understand why you would prefer a fabric or vegan leather design. I was therefore very excited when Australian designer brand Isoki asked me to review one of their fabulous changing bags, the Madame Polly in Vanilla.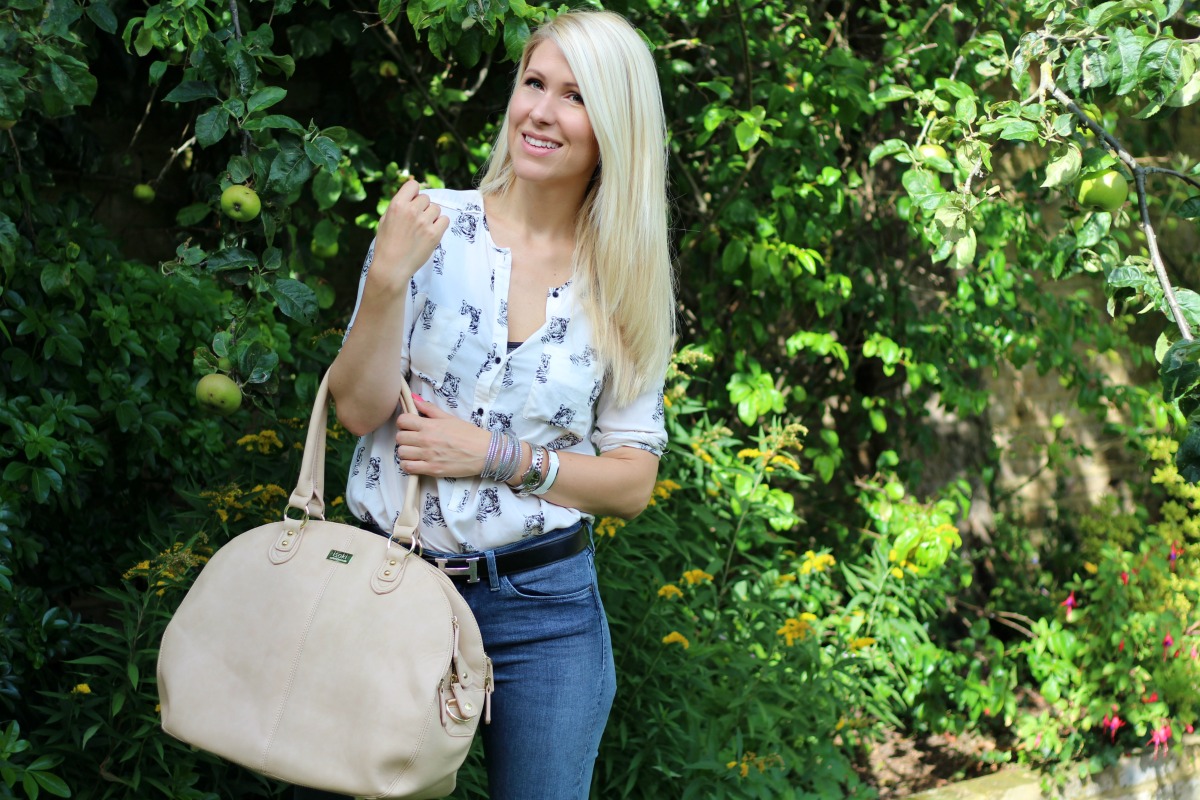 ISOKI MADAME POLLY CHANGING BAG
This bag is everything I love about a good changing bag. It's big, actually, this particular design is so big that it easily caters to two or more children as it has 3 separate zipped compartments. One for each child and one for you as a parent. It also means it's perfect as a weekend bag later on and ideal for travelling.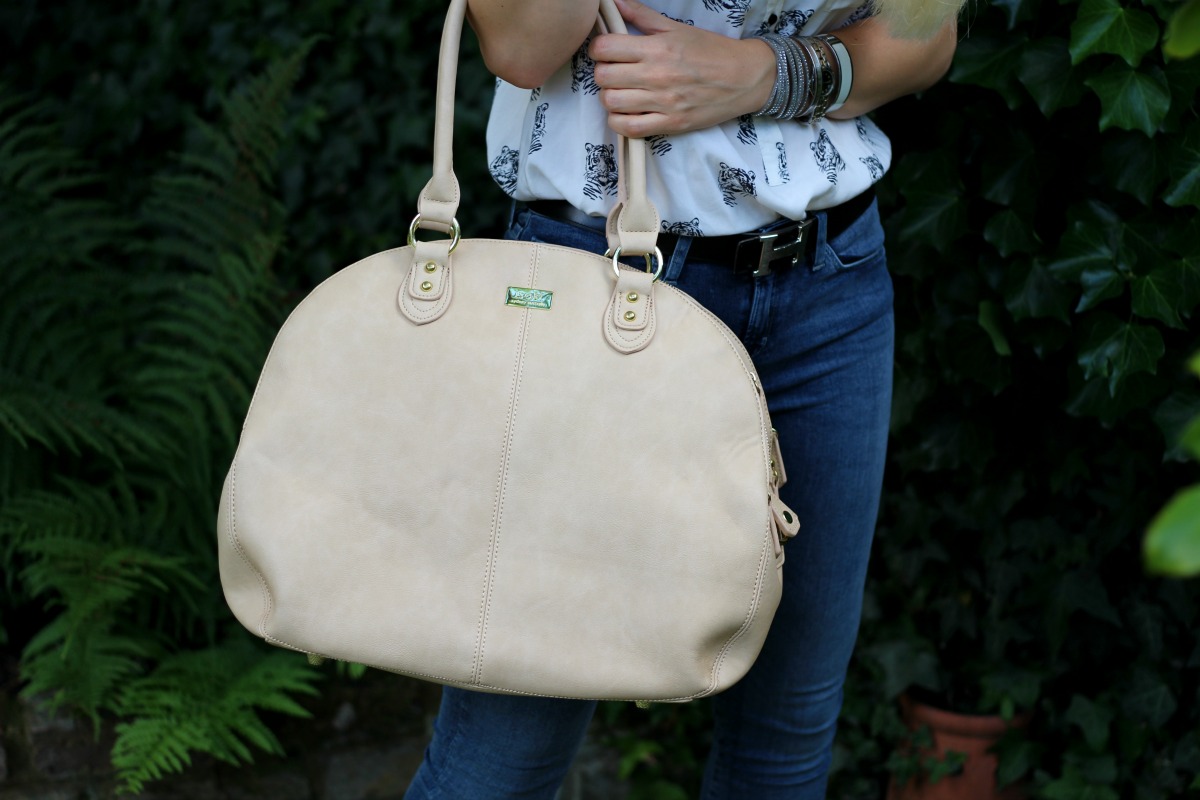 The Isoki Madame Polly design is classic and stylish and the model comes in four different colours; Vanilla, Tan, Red and Black plus new colour Navy. It comes with a shoulder strap and two buggy clips. A changing mat and bottle holder as well as a spare purse.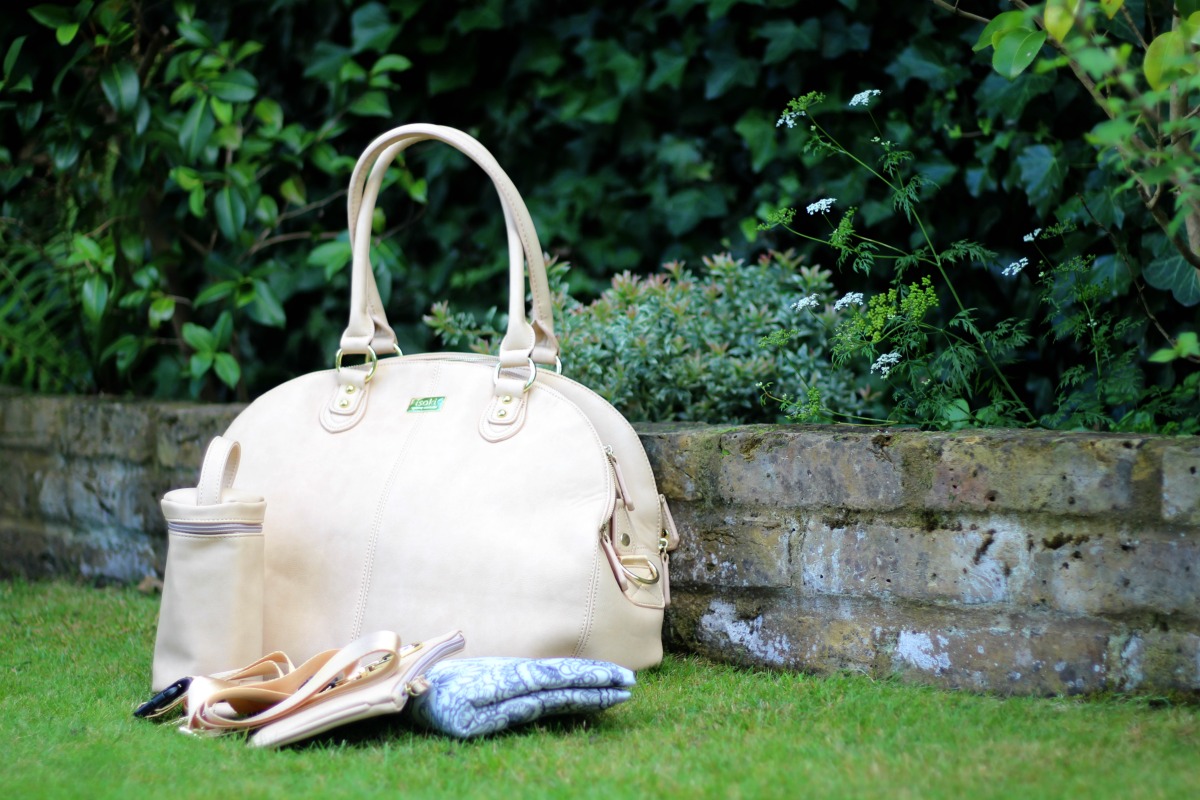 It's designed with a lovely printed lining in black and white and pretty golden hardware as well as feet so you don't scratch it when putting it down. I would say that the quality of the material seems really good though to the trained eye you can spot that it is not genuine leather but as close to the real thing as you'll get.
The Isoki Madame Polly retails at £99.95 incl. free delivery, which I have say was incredibly fast.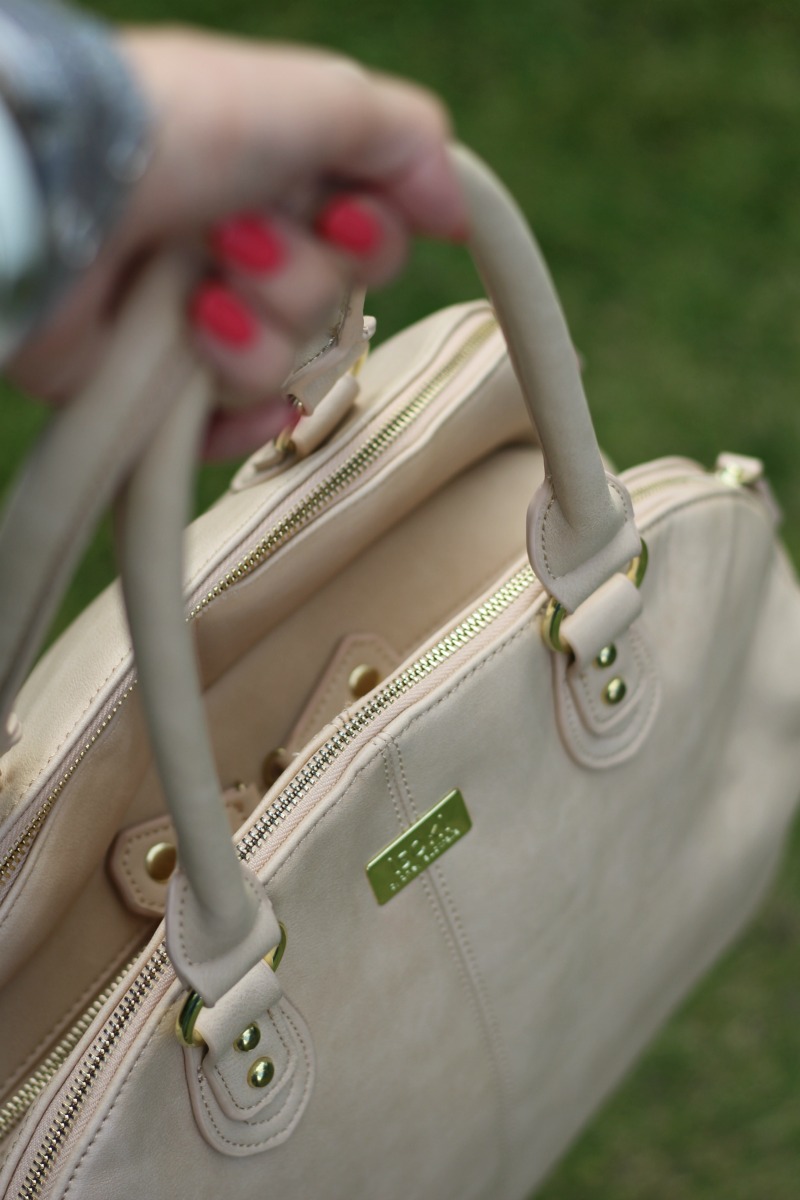 WHAT IS YOUR IDEAL CHANGING BAG?
I adore using it now and will look forward to having it as a weekend bag when Caspian is older. That to me is a great bag. Have you heard of Isoki before? What does your ideal changing bag look like? If you are after something more unisex then check out Isoki Elliot, a fab backpack in a cool grey fabric.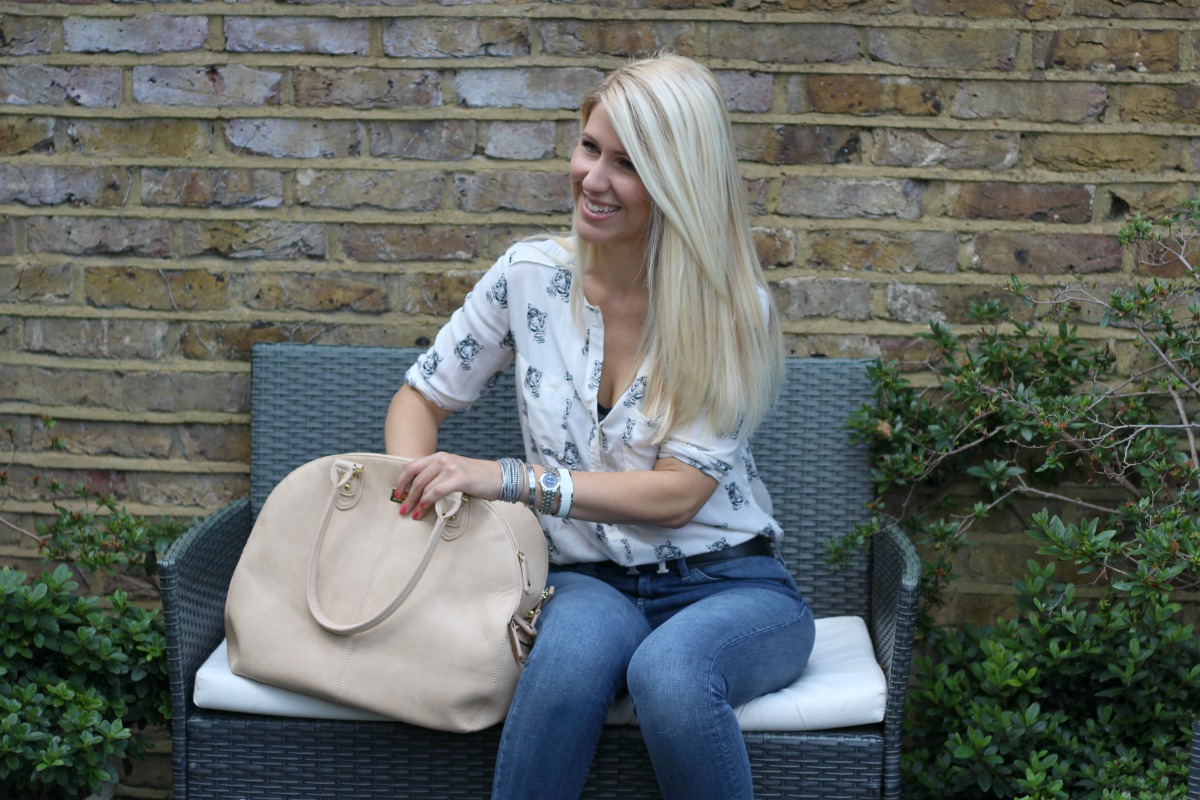 Please note I was gifted this product. All words and opinions are my own.
Please follow and like me: