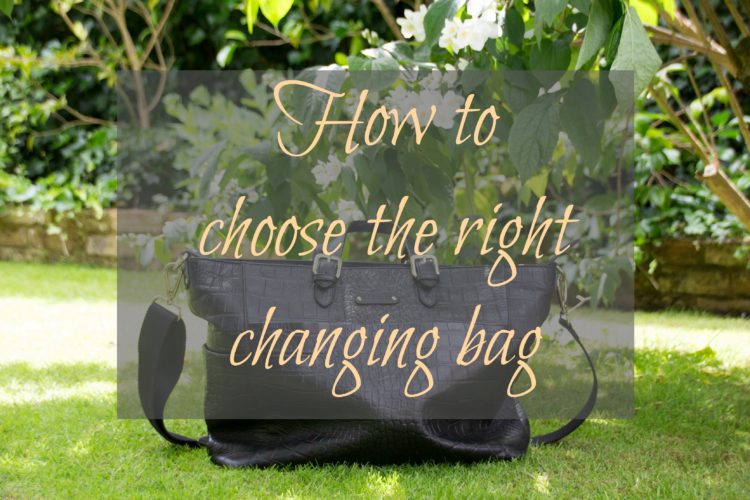 If you are expecting a baby then choosing a changing bag might be on your list of to do's. It was high on mine. I loved picking cute decorations for Caspian's nursery. And I had fun choosing gorgeous outfits with funny animals for those first months (beware those babies grow like crazy, so often we only got one wear out of each!). But I wasn't keen on the cutesy changing bags with pink and yellow cupcakes or purple owls. Even though the bag is designed to hold things for the baby, I still feel it should represent me as well. Yes, I'm now a mum, but I'm also someone who loves fashion and great design.
I've also found that investing in quality means you might pay more, but it serves you better in the long run. I'm trying to build a capsule wardrobe of stylish and timeless pieces. That includes perhaps more than anything classic and well made accessories.
So here are my tips for choosing the right changing bag to suit your lifestyle, whether that means practical or fashionable or both.
Quality 
The life of a parent can be rough. You need a bag that will withstand being dragged around daily through all sort of weather. Also, if you are expecting to have more than one child it's nice to have a bag that will see you through the whole journey. It might mean paying a bit more. But if you get something that lasts you even beyond those first couple of years and still looks the part, it's worth it.
Price
Often this goes up when you go for quality. Though sometimes you pay for the name of the brand rather than an actual quality product. I would suggest attending a baby show where you can get a feel for the item and see if the higher price is actually worth it. Often you'll find that brands offer a discount at these events, too. This might help convince your other half to buy you this particular, if slightly pricey, new bag that will naturally make you a better mum, too (ahem!).
Style 
Will the bag just be for you or will you share it with your partner or other carers? If it's the latter then maybe a pink tote bag might not be the best choice or you'll be the one doing all the nappy changes when out and about. If your other half doesn't care then great. But if he or she doesn't share your taste it might be worth buying two bags even if one is just a simple, cheap one? Though with a little research you might find one that you can both agree on?
Practicality
This might sound odd, but shape is important if you factor in your lifestyle. Maybe a backpack is best if you baby wear a lot and therefor can't have it over your shoulder. Perhaps a compact bag for just the essentials suits you more than a huge one, that's heavy to carry and might mean you end up lugging around things you don't really need. If you have more than one child though and the bag needs to cater for the whole family, you might want to look at getting a large tote style bag.
So after all that, what have I chosen?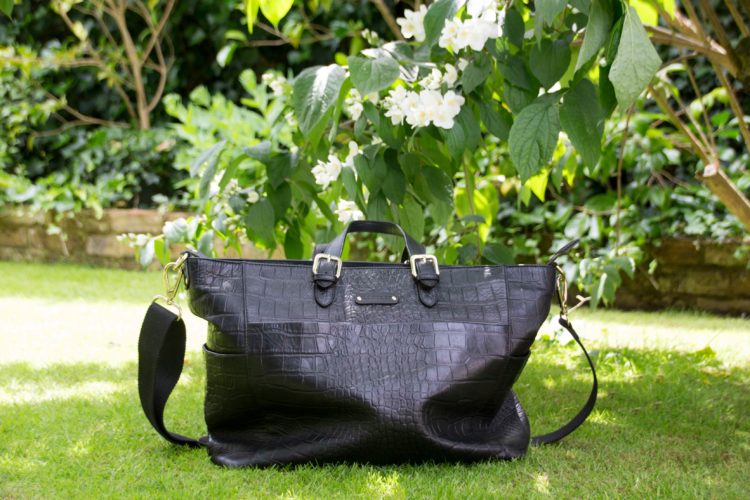 Ta da! Here's the third man in my life. He's called Francis and is from luxury brand KeriKit. To me he's absolutely perfect. I needed a bag that is stylish and large. I'm one of those people who like to drag my life around. So not only does my changing bag need to hold everything for Caspian, I also need it to hold everything for me.
What I really like about Francis is that he oozes quality and luxury. I get so many compliments when I use him both as a changing bag and for work. The leather is thick and the stitching is done to perfection. There are plenty of useful pockets both inside and out, including a compartment for wet clothes or an umbrella at the bottom.
I've always loved brands like Louis Vuitton and Mulberry, but perhaps not so much the price tags those bags come with. Yes, KeriKit is high end, but most of their bags retail between £250 and £300 which for a handmade large, leather bag is very reasonable in my opinion. And in a way you're getting two bags in one as with the internal removable organiser, it easily transforms to a normal bag perfect for shopping or work.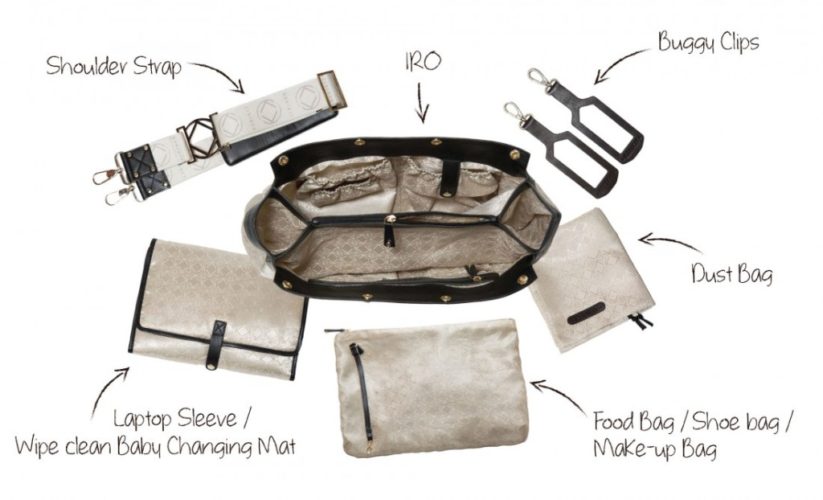 Keri Jamieson, who's the designer behind the bag, not only holds years of experience in the field of fashion, but she's also a mum of three little ones. That means she fully understands what is needed from a good changing bag. There are so many great and multipurpose details to this bag from the changing mat that doubles as a laptop sleeve to the little mirror attached on the front.
This is my type of bag; stylish, practical and big. What's yours?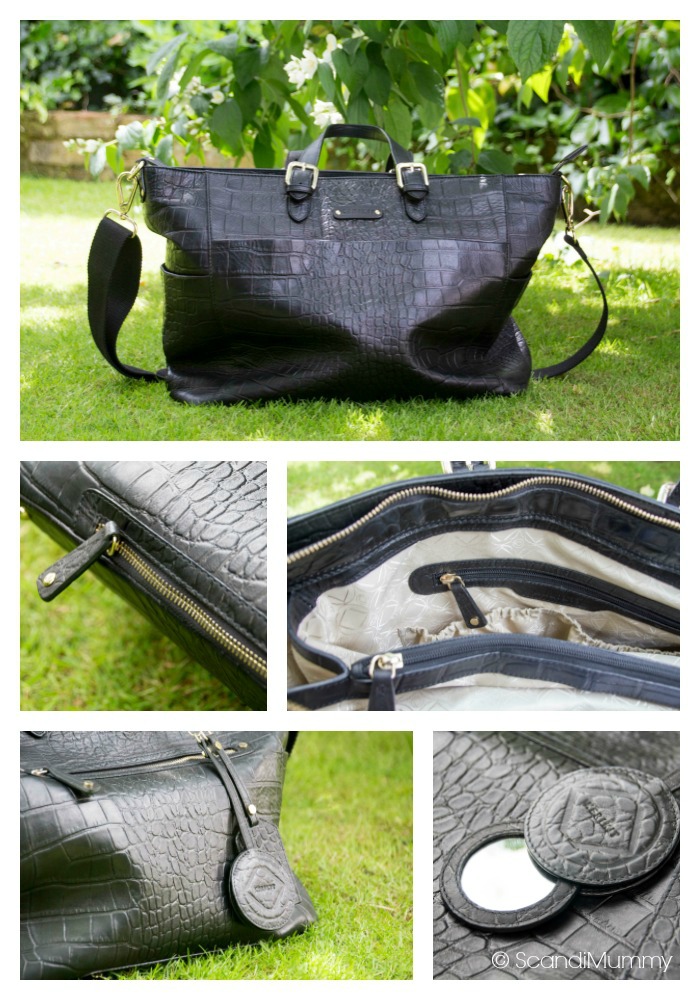 I'm a brand ambassador for KeriKit. There's still a couple of days left to enter their fantastic competition to become the new face of the brand. You can win one of their luxurious leather bags and a modelling shoot in London. Read this post for all the information on how to sign up before the end of June 2016.