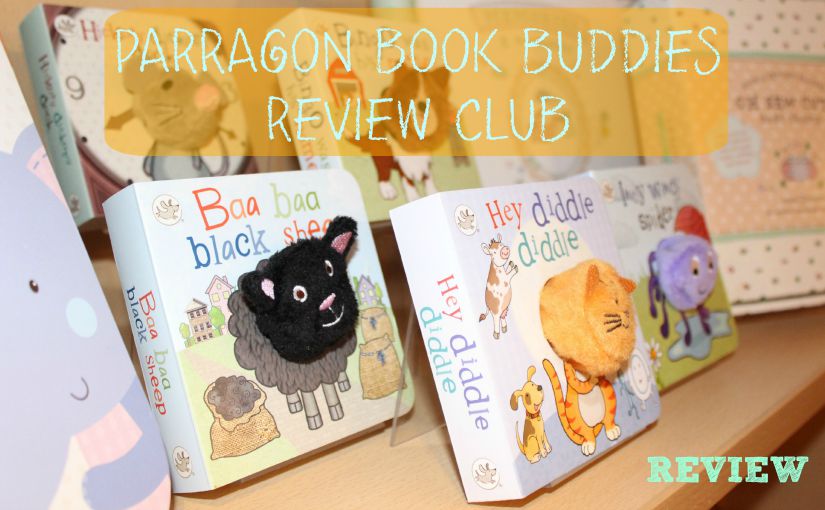 Parragon does many great books, but I think the little finger puppet ones are my favourite so far. And not least Caspian's, too. We are part of their Book Buddy Review club, so every month we are sent a new book for free to read and review. This month it's Jingle, Jingle, Little Reindeer about a reindeer that needs to get to Santa in time to pull his sleigh.
Caspian's face lit up when he saw the little reindeer wriggle and he immediately wanted to play with it. As it's December he was dressed in a fun grey Christmas jumper from Next with a print to match the book. And he kept on the Santa's hat just long enough for me to capture a couple of pictures.
The thick cardboard pages of the book can withstand a lot, though my little boy's does at time resemble a pit bull puppy so the corners tend to get a bite mark or two. He likes to hold it himself and turn the pages. And it's clear he is curious to figure out how that reindeer moves.
The text is simple and short and fit the attention span of a 10-month-old perfectly. Though the colourful pictures of elves, animals and Christmas treats allow for more fun and stories, should you wish to elaborate and explore the Christmas theme further.
This little puppet book would make a great stocking filler
Jingle, Jingle, Little Reindeer retails at £3.99 and is sold online. It would make a great stocking filler or small gift for a first Christmas.
In Denmark there's a classic Christmas story called Peter's Jul (Peter's Christmas), but I think Caspian is too young this year, so I'm very pleased we now have the little reindeer to keep him entertained. What do you read to your children at this time of year?