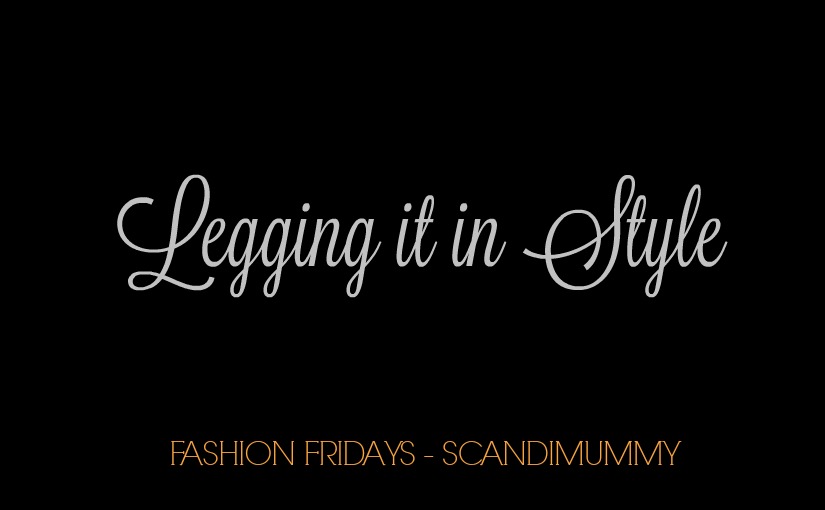 Leggings should, in my book, be a new mummy wardrobe staple. I've practically lived in mine since Caspian was born as they are so comfortable and easy to wear. I've gathered quite a collection, so consider myself a bit of an expert (or at least that's what I tell Daddy Long Legs, to justify getting yet another new pair.) They hide all sorts of sins, too (if they are of good quality and not see through, that is!)
But instead of always opting for the rather boring black cotton ones that you'll find in most high street shops and that arguably go with most tops, I have picked out five alternatives from five fab Scandinavian brands. These brands bar Molo have been with me since my teenage years and I still find a lot of great pieces in their collections to make sure I don't look as old as I sometimes feel after a night of feeds and little sleep.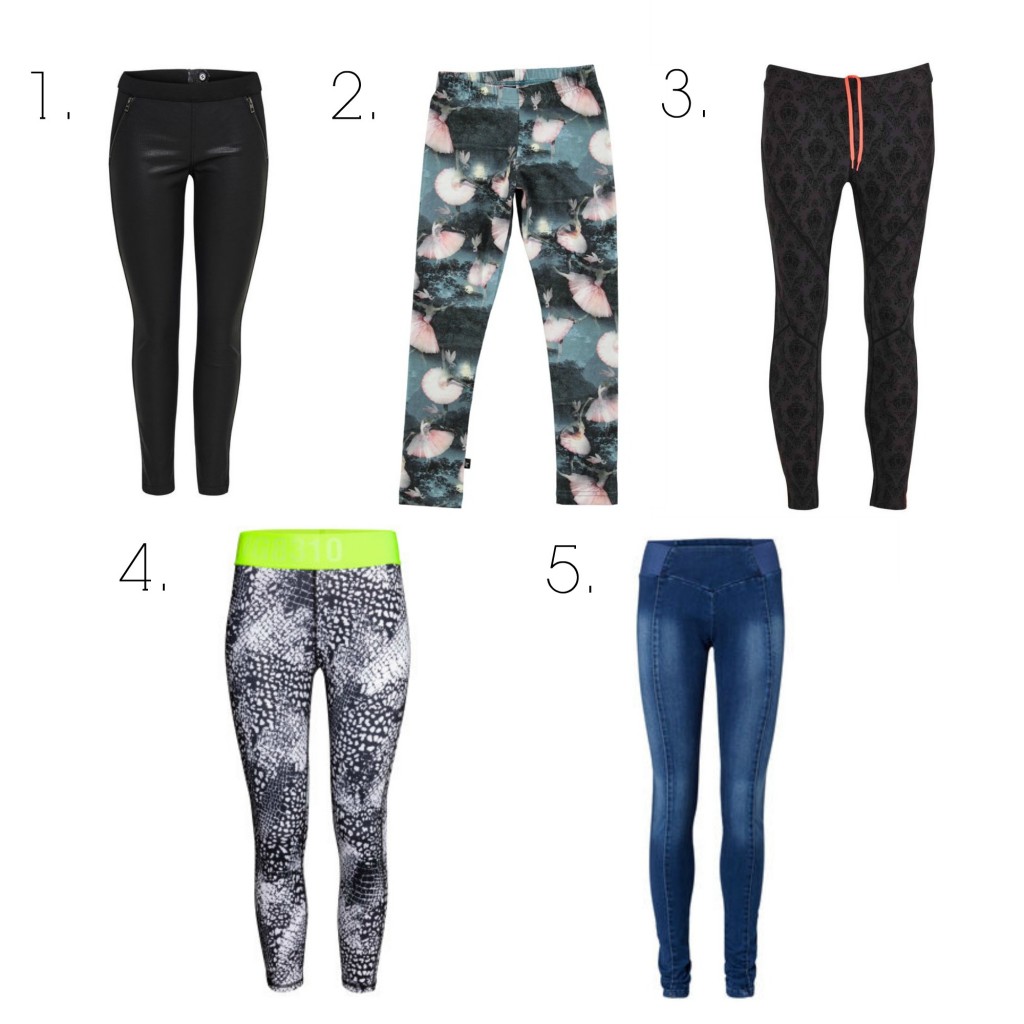 The first pair is a faux leather option from ONLY with a great zip detail retailing at £35. These can be dressed up or down depending on your agenda. Pair them with trainers and a long loose t-shirt for everyday cool or heels and a beautiful top for a night out. Wearing these should make you the hippest mum at the school gates for sure.
The second pair is actually for children, but fear not, they are made for tall Scandinavian teenagers, so a size 152 (12 years) easily fits a UK 8-10 and a 164 (14 years) a normal size 12-14. It's Danish brand Molo who is behind these gorgeous ballet moon leggings but their collection of prints are vast, so I'm sure everyone can find a pair to suit their style. And they are the most comfortable thing ever. Priced between £20-£25. Molo unfortunately doesn't ship to the UK, but there are several brilliant independent stockists (run by mums) like Little Sunflowers and Juicytots where you can find the latest collection.
Number three is like a deluxe version of the classic black cotton ones, which also makes them the priciest at £44.99. Made by another great Danish high street brand Saint Tropez.  They are described as running tights, but I think you'll have people chasing after you in these.
The fourth pair is a sporty look from Swedish super brand h&m. I love the neon detail, although it probably asks for a bit of an ab workout before showing off that part post birth. The busy print is great as it will mask the mess, that will eventually land on you when dealing with a little person. Plus wearing these will make people think you are so put together you actually have time to work out and dress accordingly.
Before I fell pregnant I was a jeans-kind-of-girl, so for anyone struggling to fit into their favourite pre-pregnancy jeans, but misses the denim look, these Vero Moda jeggings are perfect. Reasonably prices at £32.
What is your favourite new mummy outfit? And what do you feel most comfortable in?
Please follow and like me: