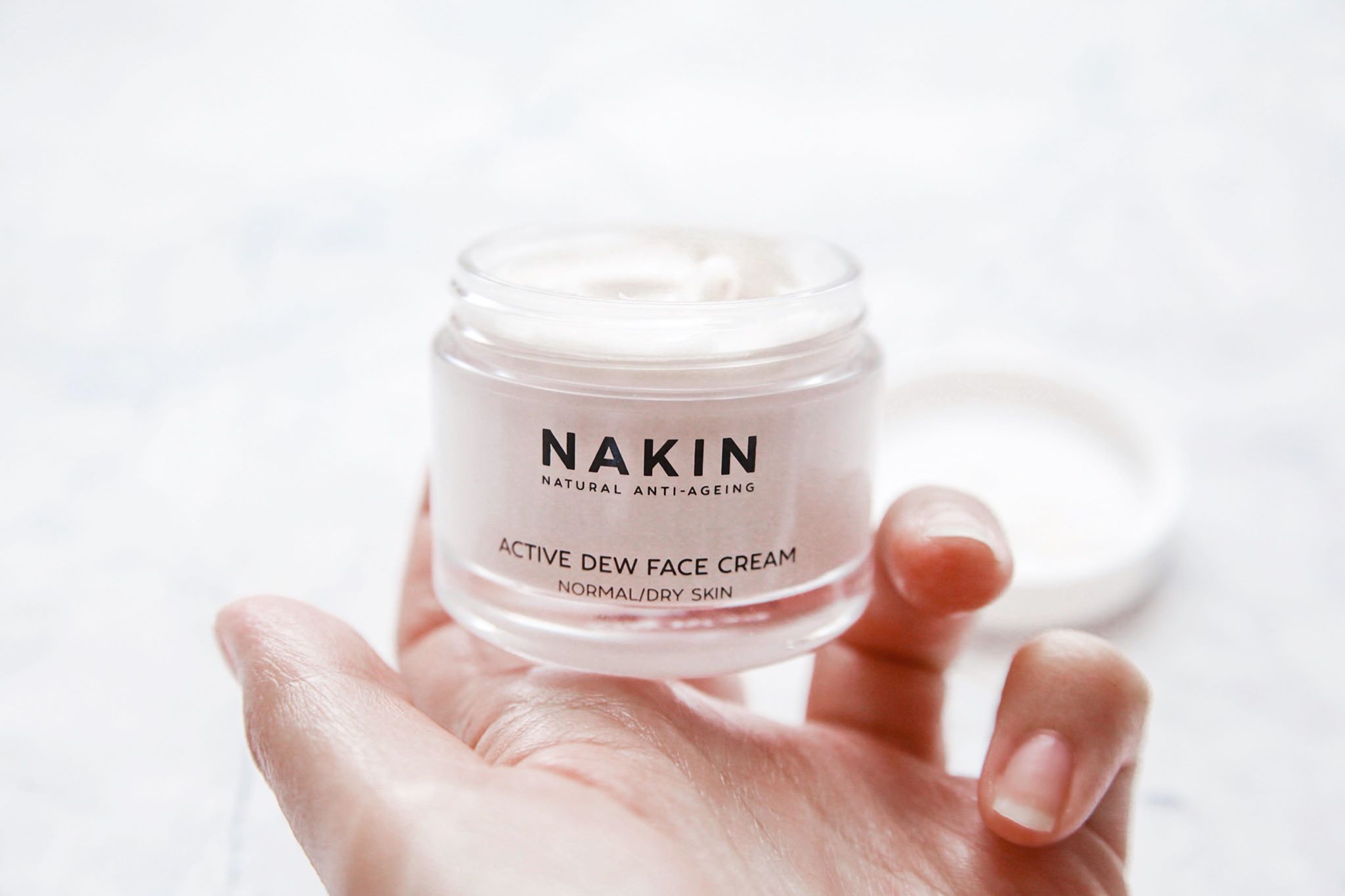 Have you heard of Nakin? As you might know, if you follow me regularly, I'm a big fan of skincare and especially natural products in particular. I was recently sent a gorgeous selection from British brand Nakin to try. In the weeks after Orsino's arrival, my skin looked really plum and glowing despite the broken sleep and new baby haze. All those wonderful pregnancy hormones were obviously still lingering. On top of that the rosacea that had appeared on my cheeks while expecting had faded. I felt and looked really good. Although it didn't last long. Soon the lack of sleep and the fact I'm feeding Ossie started to take its toll. The hormones went and I was left looking rather worn out and my skin especially appeared dehydrated and tired.
PRODUCTS THAT WORK FOR YOU

I felt I needed something extra. In particular, as we are heading into the colder months and that often affects my sensitive Scandinavian skin. As I now also have a baby attached to me day and night at the moment I'm keen on natural products. I love kissing and cuddling him and want to make sure that what he comes in contact with is mainly made with natural ingredients. I, therefore, love the idea of Nakin. Their range contains only premium natural ingredients free from undesirables. They are made here in the UK, cruelty-free and caters to those who love holistic beauty products. Luxurious while still being affordable.
NAKIN SKINCARE: CLEANSING MILK, FACIAL OIL, FACE AND EYE CREAM
I've been testing out four of their products in recent weeks. Their Advanced Cleansing Milk is made with detoxifying seaweed and natural plant cleansers. What I particularly like about this product is that it also contains hyaluronic acid and pomegranate which helps hydrate the skin, something I desperately need.
After cleaning my skin I use the Revitalising Face Oil. A really fantastic yet non-greasy oil that has worked well for my tired and stressed skin. I've had a few breakouts if I use it on my T-zone but it works well on my cheeks. I found that a little can also be used over makeup to give that extra glow, too. It was awarded Editors Choice in the Beauty Shortlist Awards and I can see why. Worth £22 and included with every order* at the moment.
My favourite of the four would have to be their <arel="nofollow" href="https://www.nakinskincare.com/collections/natural-anti-ageing-skincare/products/active-dew-face-cream">Active Dew Face Cream. It's their best seller and for good reasons. It's an excellent anti-ageing face cream and being a handful of years off 40 with two young children my skin definitely needs this now. I love the natural scent of this product as well.
Lastly, I've tried Nakin's Eye Cream Complex.  This has really helped with puffiness and the skin feels hydrated. With Hibiscus and Green Tea extract, the skin around my eyes has reacted well to this.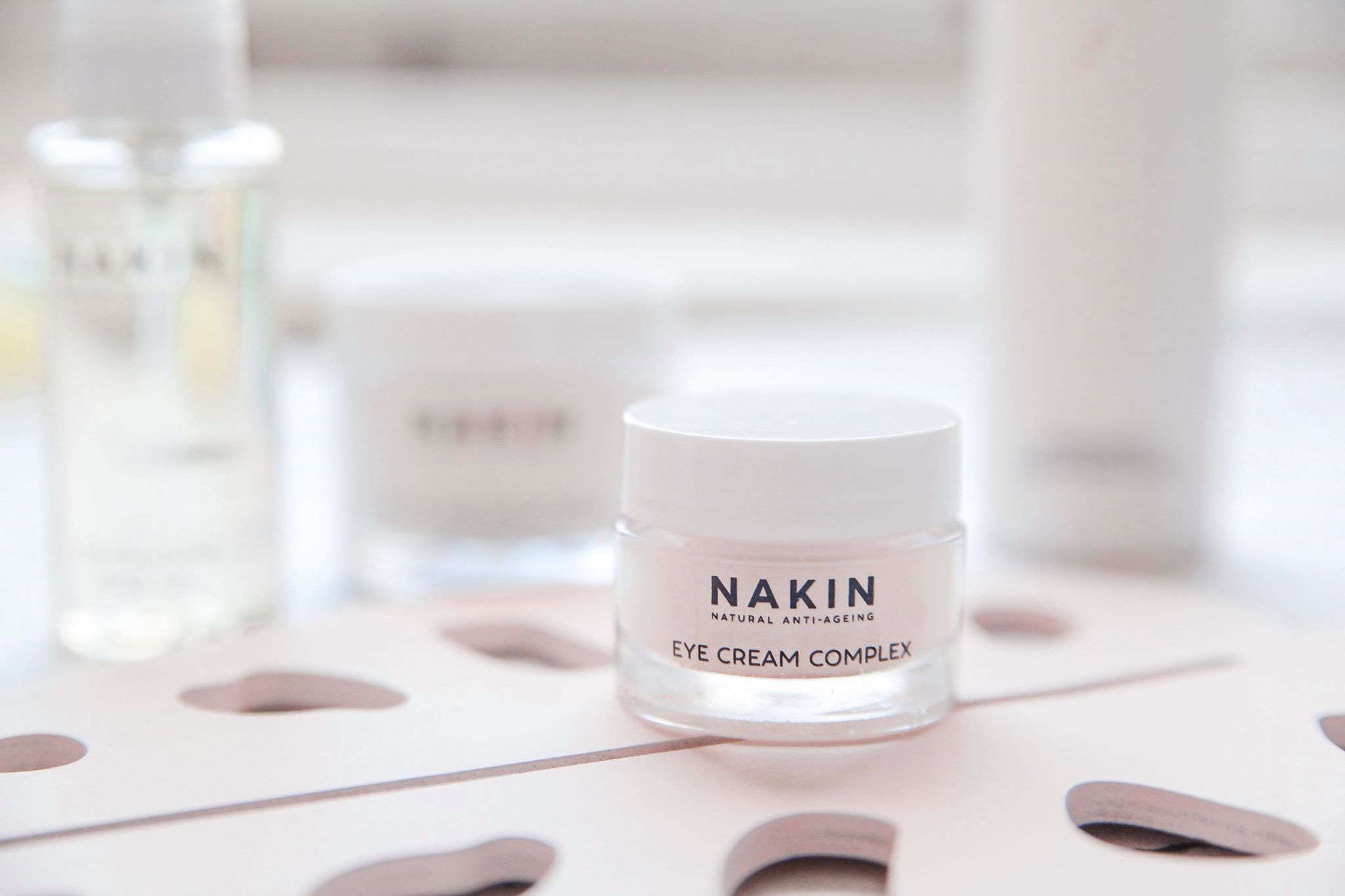 GREAT RESULTS WITH MINIMAL EFFORT
So far I've seen great results. My skin is still recovering post-natally and I know I could do more to help it but with a newborn, I have to prioritise my time. This is why I'm liking the Nakin products a lot as they seem to do so much good with only a little effort. A simple cleaning routine followed by powerful and hydrating oils and creams. Definitely something new mums need!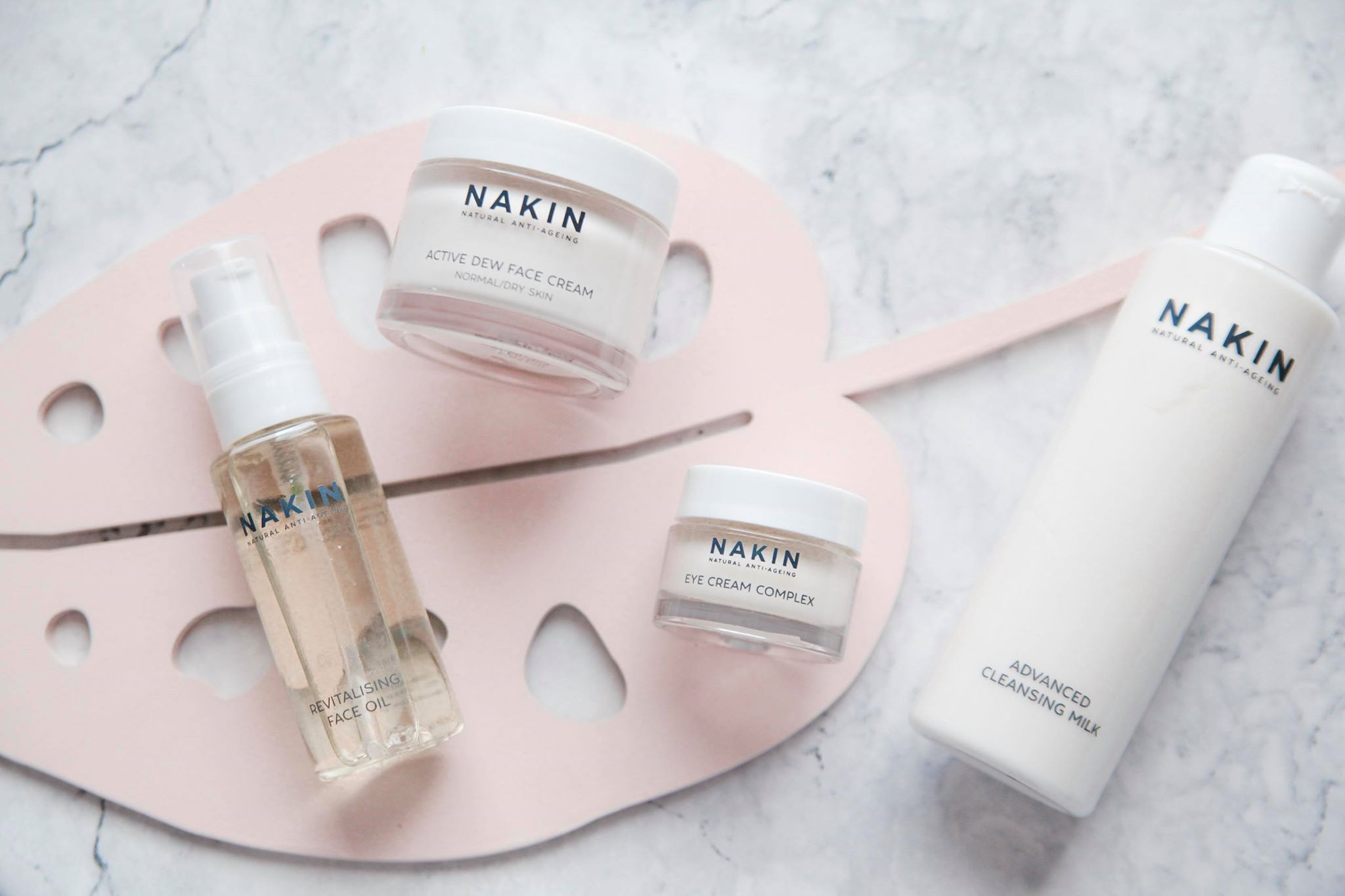 Disclaimer: These products were gifted. All words, opinions and photographs are my own.
(*T&Cs apply and this offer may be time-limited)
Please follow and like me: