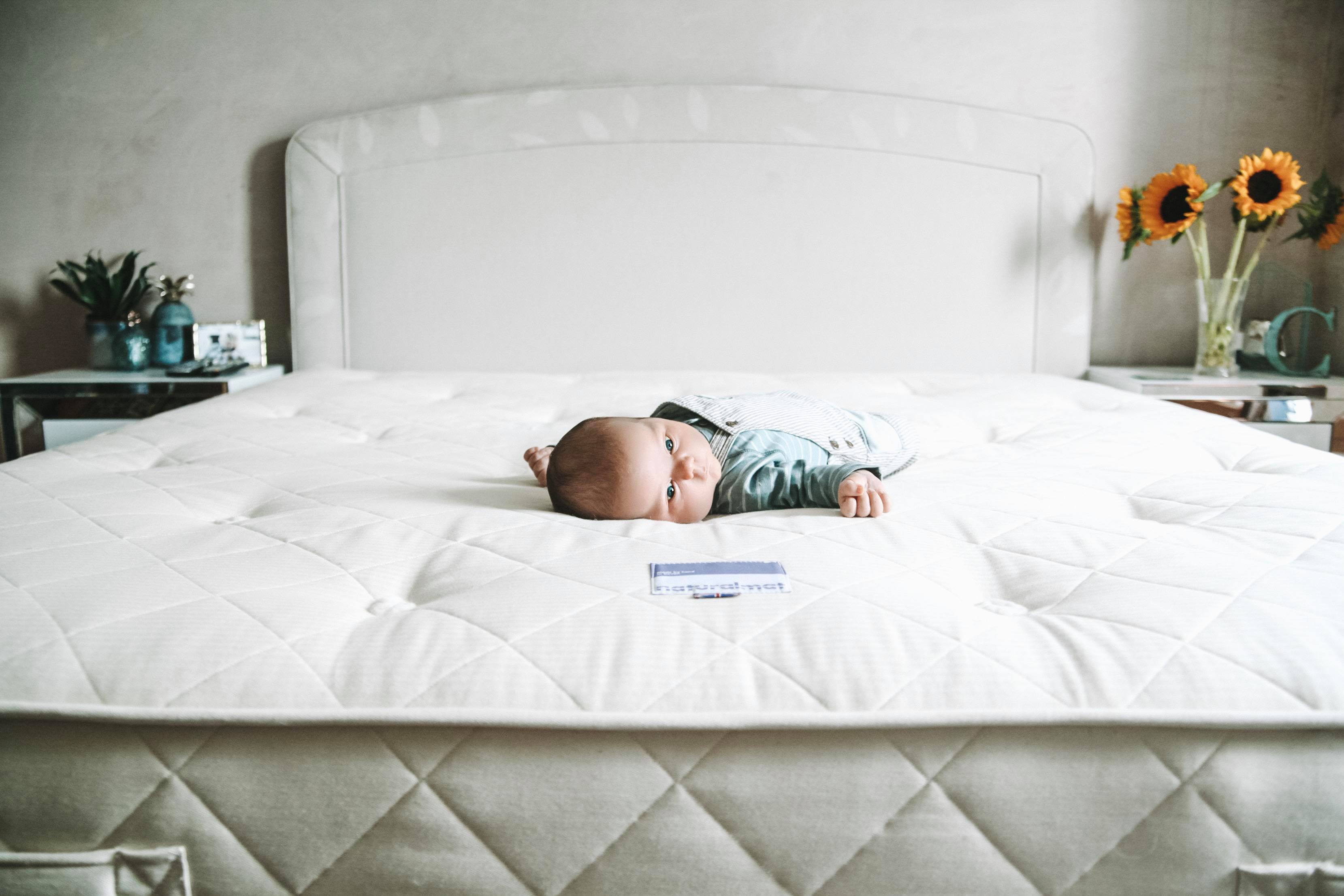 In a lifetime we'll spend on average over 200.000 hours sleeping. For this reason alone we owe it to our bodies not to mention mental health to invest in a fantastic mattress. Yet, there are many other good reasons to pick a well-made mattress that suits all your needs. Since having my babies I've been thinking more about the world I'm leaving for them. Making smaller positive changes can help. One is understanding how and where things are made. Limiting CO2 footprint and knowing that a brand takes sustainability seriously. We are fortunate to collaborate with brands who do just this. It's a true pleasure to work with a company like Naturalmat. Not only is this the best I've slept in years which says a lot since we only welcomed Orsino 7 weeks ago, but I also do it with a good conscience.
Naturalmat started out in 1999 with a mission to create mattresses produced using, as the name suggests, natural materials. Puzzled by the fact that the vast majority of competitors used synthetic materials that were neither biodegradable nor from a sustainable source they set out to do better. They also choose to make all their mattresses by hand to ensure each one lives up to their high standard and can be checked properly before being shipped off. With a purpose-built factory in Topsham, on the banks of the River Exe in Devon their dedicated craftsmen go over every last stitch to make sure the customer gets the most comfortable night's sleep possible.
FIND YOUR IDEAL MATTRESS BY VISITING A NATURALMAT SHOWROOM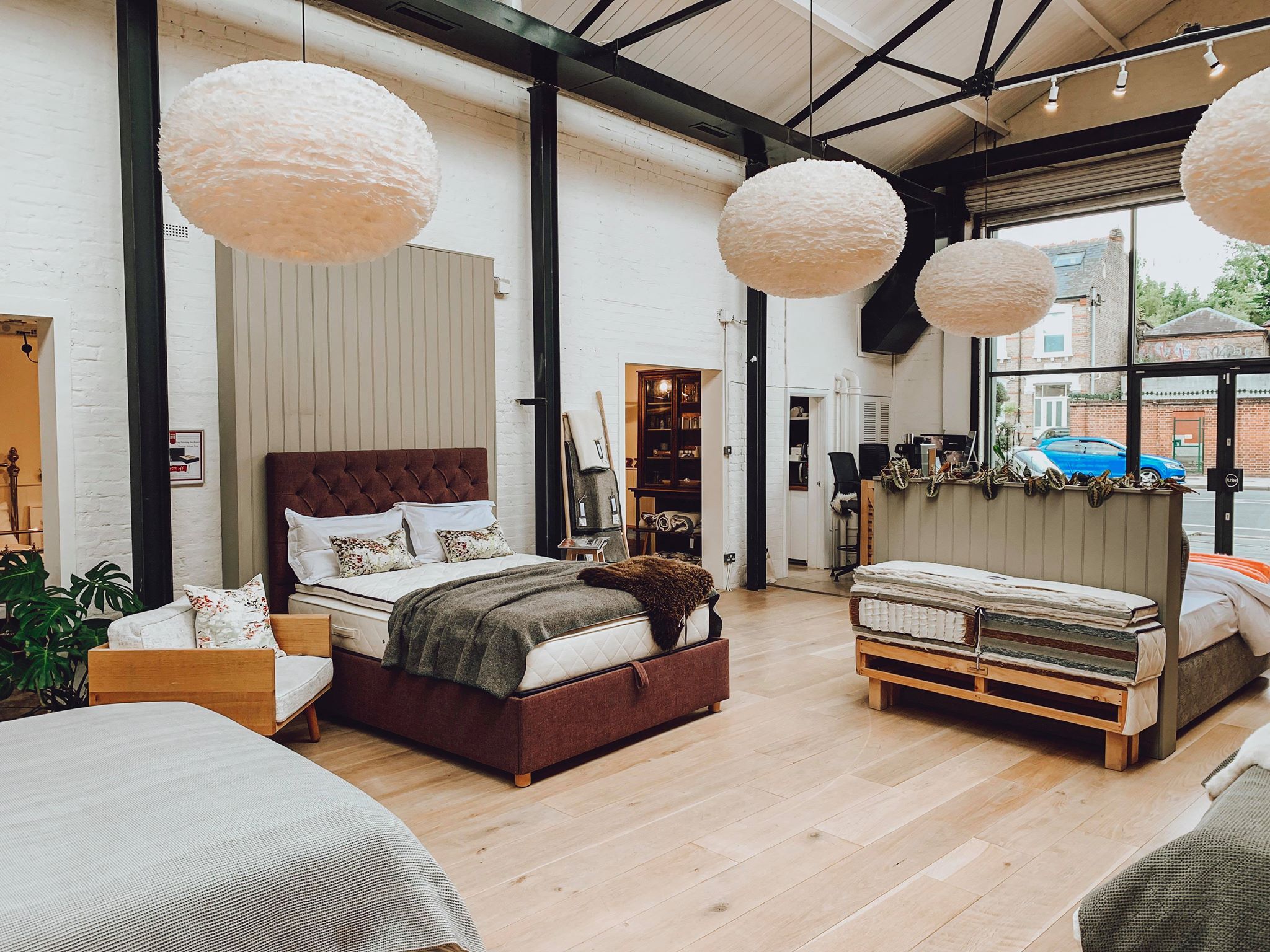 At 39 weeks pregnant we visiting the stunning Naturalmat showroom in Chiswick. We were testing out the different mattresses and find the one best suited to our needs. It turned out to be an ideal time to try them out as obviously I was rather uncomfortable at this late stage in pregnancy. When I laid down and felt at ease I knew we were on to a winner. We went for the Superb Super King Size in Medium firmness. This is their most popular mattress and we can certainly see why. A clever combination of hand-nested springs, organic lambswool and natural latex tapped from rubber trees ensures that this mattress is incredibly comfortable to sleep on. Don't just take my word for it as both Caspian and Orsino enjoy it, too.
Naturalmat has a London showroom as well as one in Cornwall and one in Devon where their mattresses are produced. They also have one in Copenhagen. I can see why the Danes would love Naturalmat. They are superbly designed and made with organic and natural fibres and fabrics. All things highly valued in Scandinavia.
While we were visiting the showroom a lady came in who had travelled down from Manchester. This is another testament to Naturalmat's reputation that customers come from far and wide to try them out. Once you have decided the mattress is made to order which also means that it can be designed with specific measurements. Ideal if you want it extra long or wide. Or need it to fit into a unique space.
HAVING YOUR NATURALMAT MATTRESS DELIVERED
Naturalmat delivers your mattress and I was really impressed with the whole process. I got a call a week before to arrange a day. Then they contacted me again on the day with a time slot so I knew when to expect them. As they knew I just had a baby the two delivery men carried the mattress through the house to the first floor, unwrapped it and placed it on the bed. They also helped wrap up our old mattress which is being transferred to a guest room. If needed they can take your old mattress away for a small fee.
You can use your new mattress straight away. It is stored flat until transport which means it doesn't need time to resettle. This was ideal for us as I was keen to sleep on it that same night. It's also delivered with care instruction so we know how to best look after our new Superb mattress and when to turn it. It comes with handles for easy grip and even though our Super King Size model is heavy it is possible for two people to do this and ensure we get the best use and longevity from it.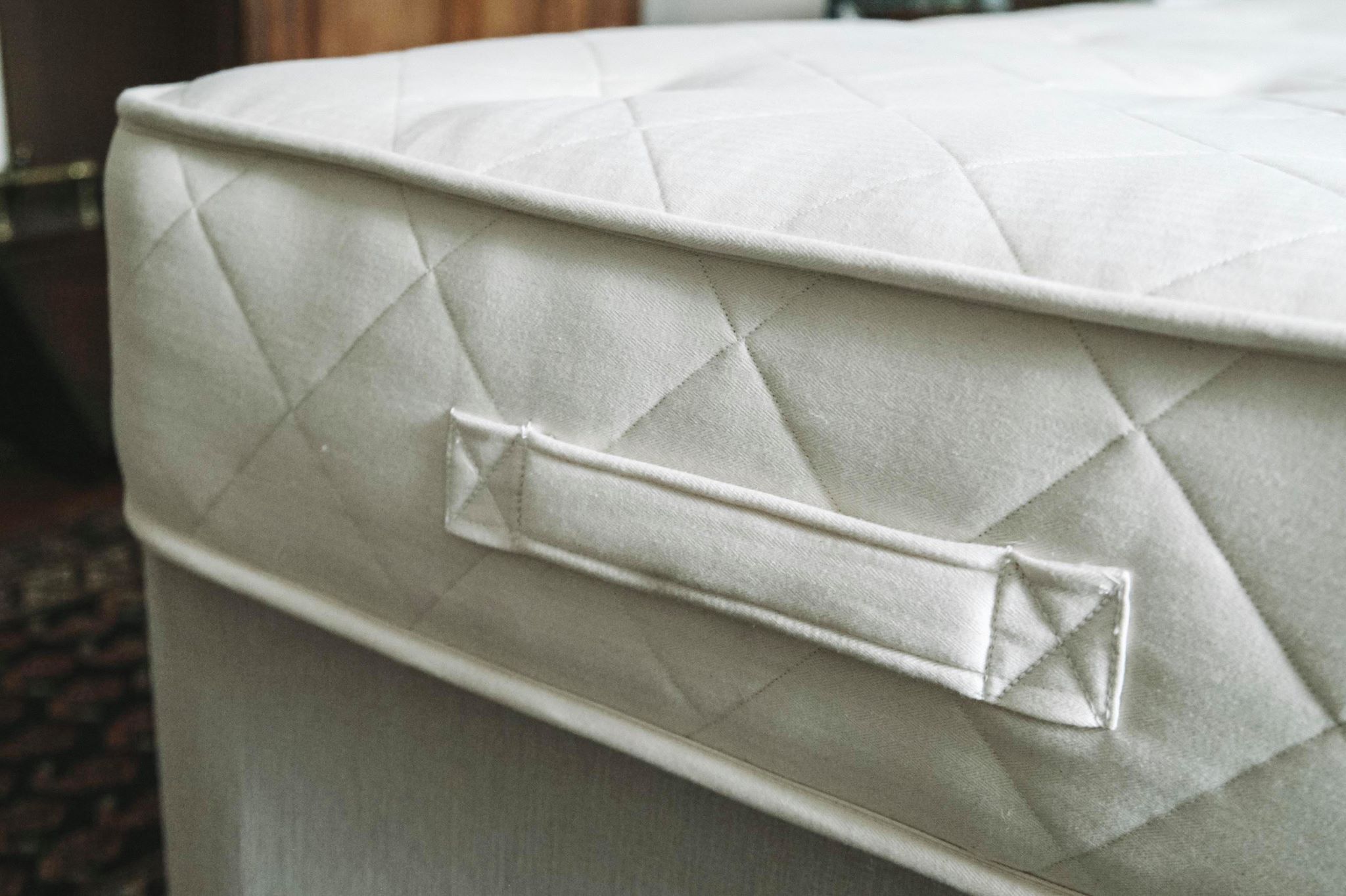 SLEEP LIKE A BABY WITH NATURALMAT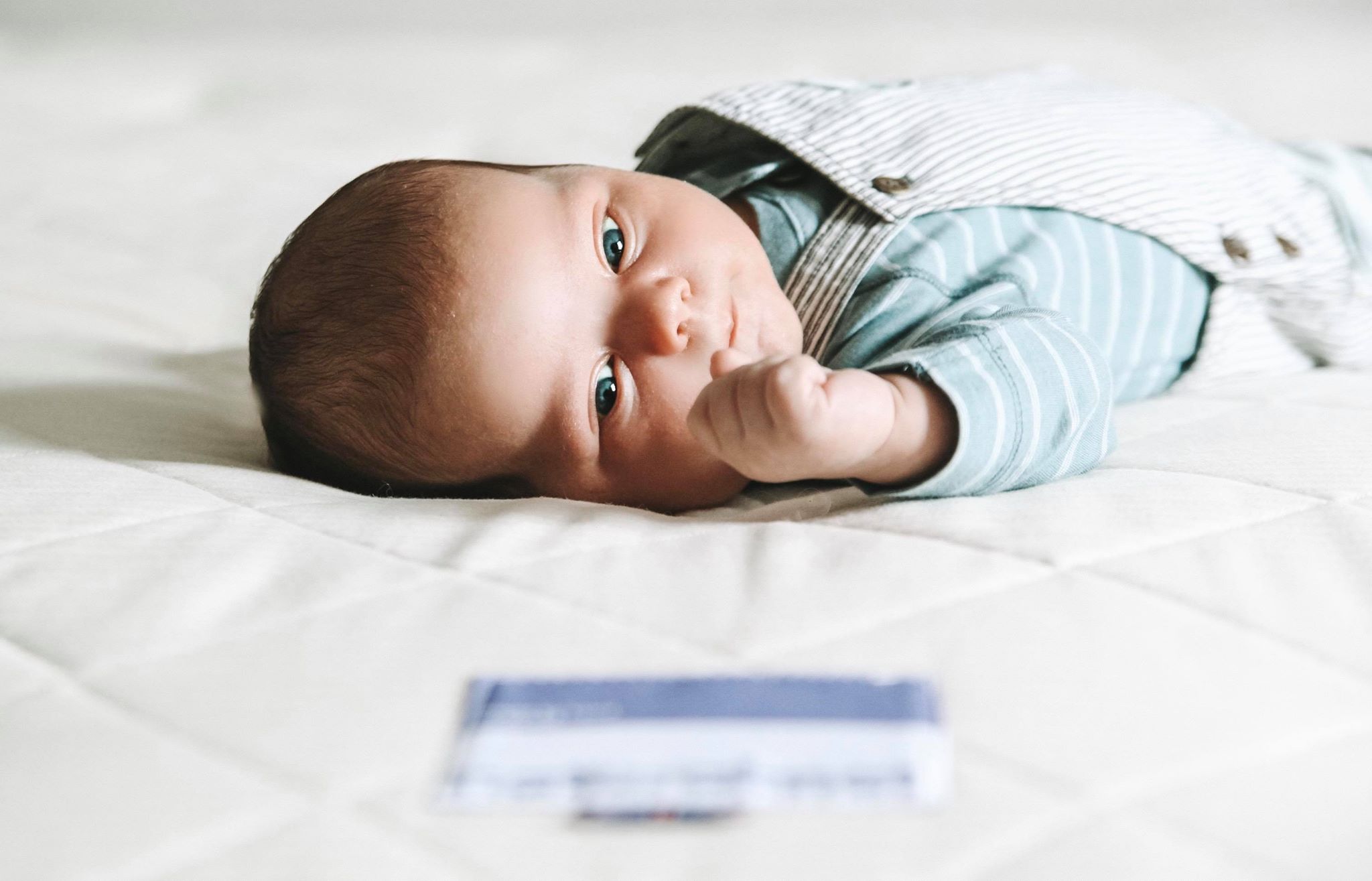 Naturalmat was literally born when the founder, Mark, and his wife had their first child. Realising that most baby mattresses were made from man-made fibres he set out to create an all-organic mattress using natural fibres. This means the whole family can get a good night's sleep with Naturalmat. Whether you are expecting, need to furnish your child's bedroom or are looking to replace your mattress there are plenty of choices. Knowing that they focus on sustainability and source primarily organic materials locally also means you'll have peace of mind going with Naturalmat.
OUR VERDICT ON THE SUPERB MATTRESS FROM NATURALMAT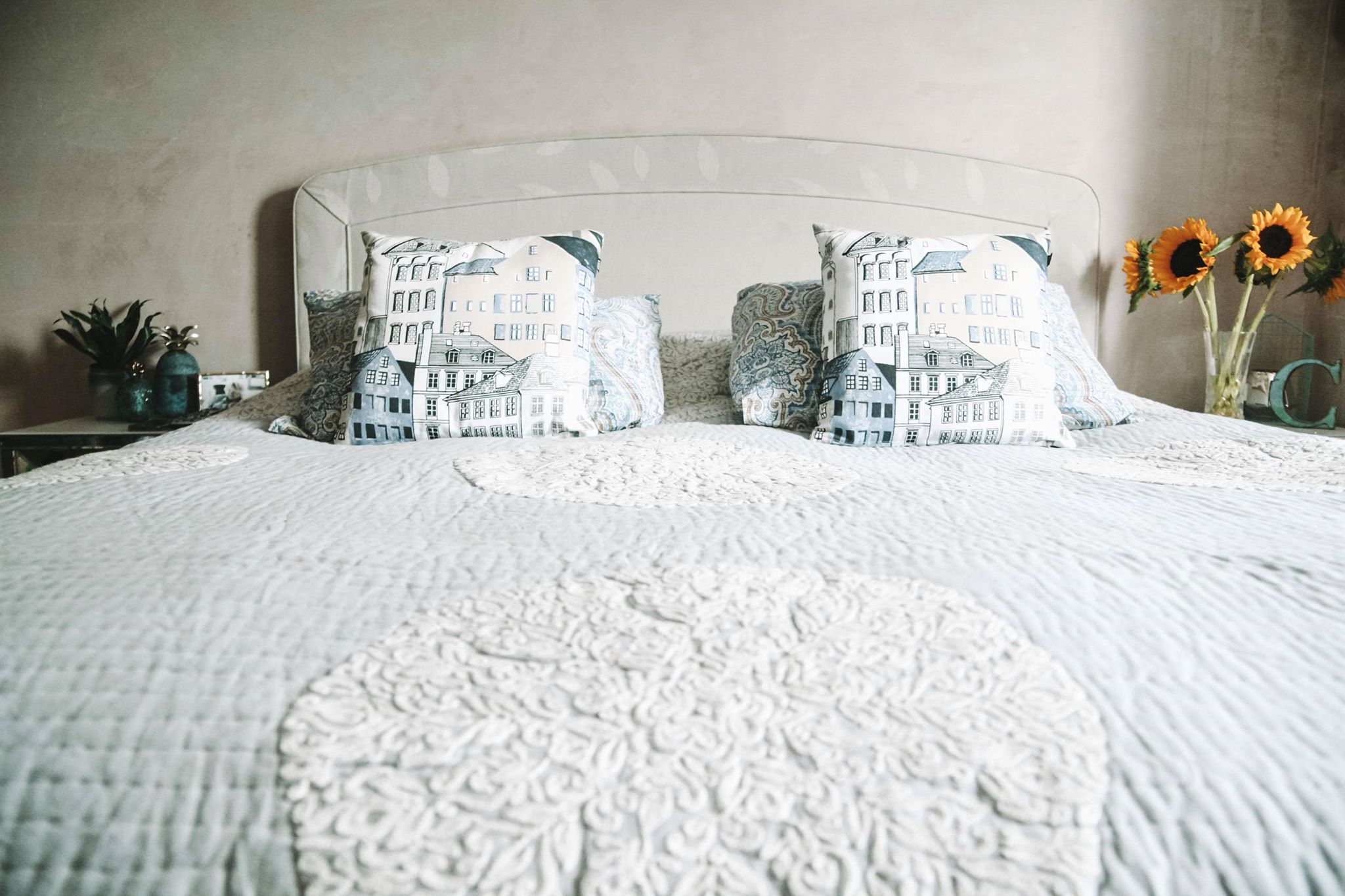 We've now slept for on our Superb mattress from Naturalmat for over a month. As I said at the beginning I've never slept better if you take into consideration the night feeds and wake-ups that come with having a newborn. Orsino is co-sleeping with me and he's already a much better sleeper than Caspian as this age. Going 3-4 hour stretches means we both wake up rested. I think this is definitely down to the mattress and it's a given that he'll need a Naturalmat mattress of his own once he is ready to move into a bigger crib. Lucky boy starting out on such a wonderful base. I feel very happy knowing he is resting on completely natural and mostly organic materials and fibre.
Disclosure: We were sent this mattress for review. All words, opinions and photographs are my own. We've slept on the mattress for the last 30 days with great success. I will update the review going forward should anything change. The Naturalmat mattress come with 5-10 years guarantee depending on design.