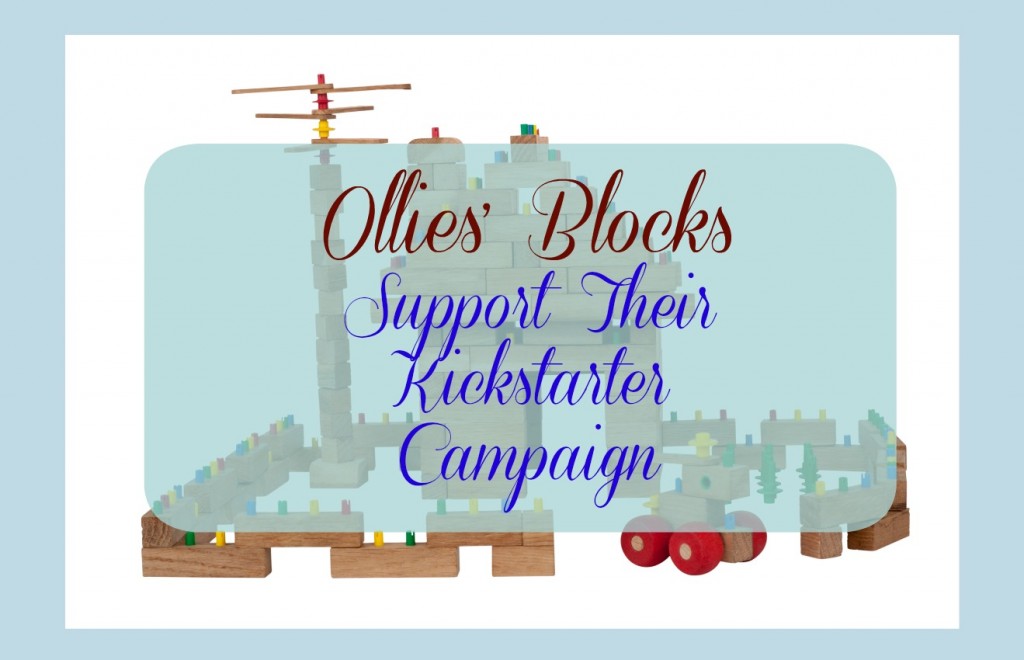 I recently came across this start-up company, Ollies' Blocks. The concept and images of their toys took me back to my childhood. And according to their current Kickstarter campaign that nostalgia is exactly what the father/son duo behind Ollies' Blocks are hoping to achieve.
Founder Haran Yaffe first played with blocks like these as a child. They were manufactured by his father Roni's small toy company. 30 years later and Haran found himself engaging with his own young daughter, Olivia, and quickly felt fed up with uninspiring, battery operated plastic toys that did nothing to inspire Olivia's imagination or develop her skills. Haran contacted his father to ask if he still had any blocks left he could dig out for Olivia to play with. A few weeks later when his father next visited he brought along the one remaining box of blocks he had found in the attic. Olivia loved them and so the idea to re-launch the blocks was born. And of course named after her.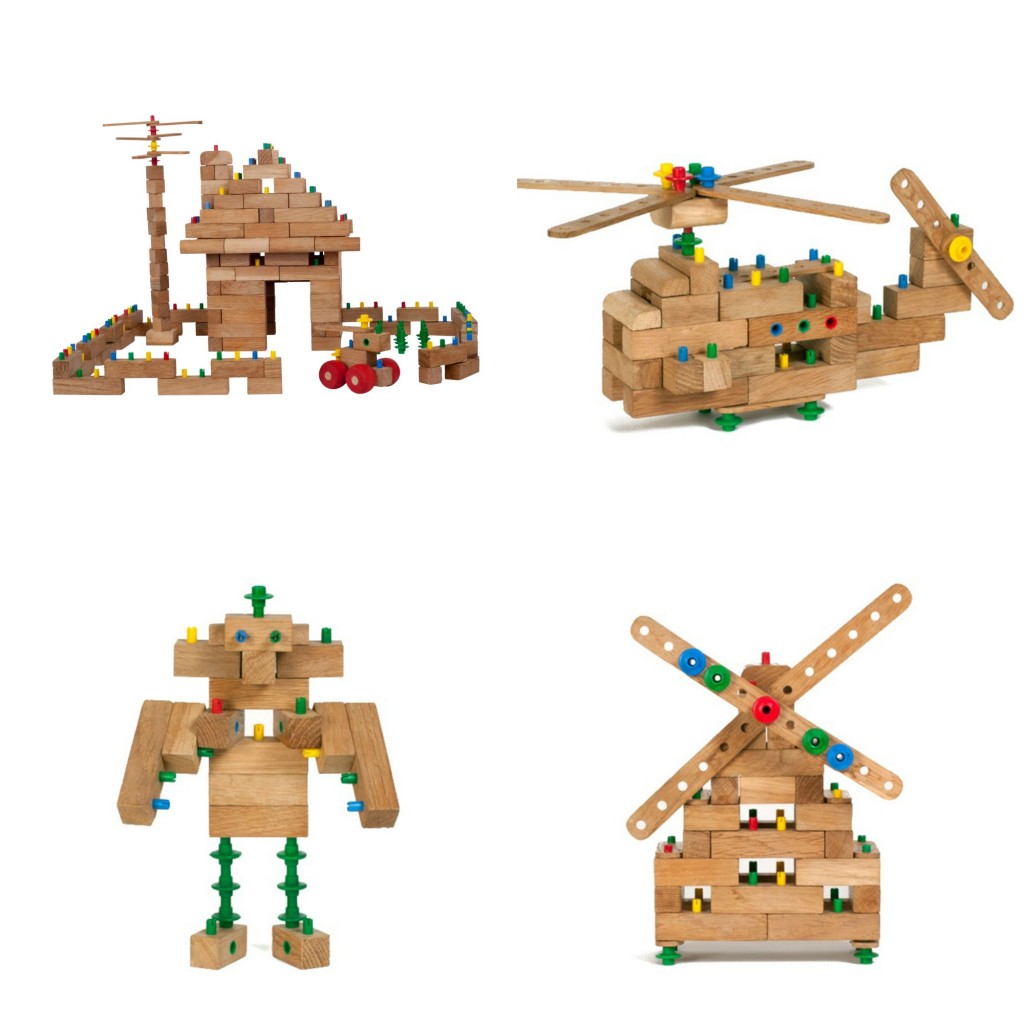 "Nowadays, all I see kids playing with are toys that light up and make sounds, and there's no actual thinking going on. My generation was privileged to grow up with toys like this and we're so excited to bring this back with our launch and pass down something we had yesterday to the children of today" says Haran Yaffe
I can only agree with Haran. Caspian might be initially attracted to a sound-playing multicoloured plastic toy, but if there's nothing more to it than pushing a few buttons, he quickly gets bored.  I think this is exactly the type of blocks Caspian would love. He's already finding ways of making his existing toys slot together, even if they are not meant to. And at nursery they've observed he especially likes to play with these little figurines that fit together. So I hope that Ollies' Blocks get the funding needed to go into production.
And it's not just children that can benefit from these blocks. More and more, doctors have been prescribing victims of any age who've suffered a traumatic brain injury cognitive toys and games to play with as a rehabilitation tool. Ollies' Blocks have been described by some doctors as a great instrument to incorporate in helping patients get back on their feet. As a military veteran who suffered life threatening injuries during his time in service, Haran felt that he needed to do something more. As a result and in addition to the traditional crowdfunding perks, Ollies' Blocks is offering backers the chance to donate sets of blocks to children's hospitals while matching those donations, giving them an alternative way to contribute.
If you want to help and purchase the blocks you can find their Kickstarter campaign here. As I write this there's 7 days left and they are only $10.000 off their $100.000 goal, so hopefully it will happen.
Would your children take to blocks like these?
Please follow and like me: