Reading is an important skill to have. And I would love to help Caspian develop a passion for reading and learning. I've been reading to him even before he was born. Starting out with the great classic The Wind in the Willows, while he was still in the womb. Now I read to him in both English and Danish having been given some lovely books by my mum. Seeing him engage with the pictures and stories even at this early age is wonderful.
So I was very pleased to connect with Parragon Books at the recent BritMums Live event, that we attended in June. This has led to Caspian and I being included in their Book Buddies Review Club, so every month we'll review a new book here on the blog.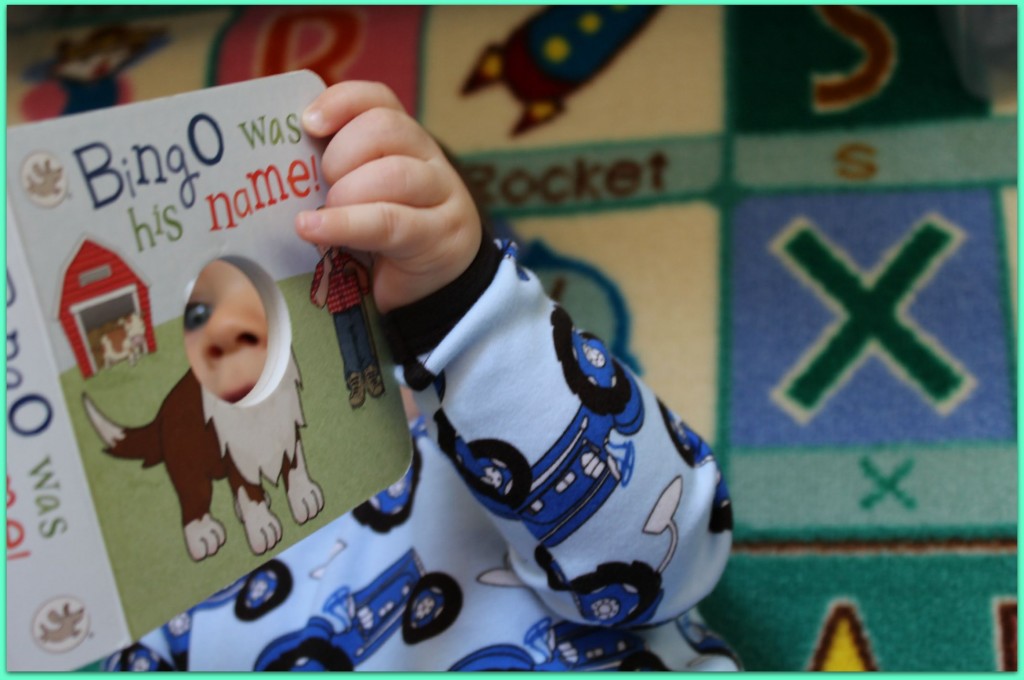 The first one we've been given is one of their great finger puppet books, part of their Little Learners series. It has the children's song Bingo Was His Name as the text. Caspian is an independent soul already and definitely likes to do things himself. As we've just started weaning he's keen to hold the spoon, he wants to be in charge of his beaker and any toy must be in his possession exclusively. So naturally he was set on reading this little book himself when first presented to him. Especially after he saw the dog come to life (with a little help from me). He was captivated by Bingo's smiling puppy face boobing up and down, and reached out to touch him. He then grabbed hold of the book with both hands and turned the sturdy pages.
With more than 25 years' experience in creating literature and entertainment for children, Parragon clearly knows that tiny baby hands need something that is easy to grasp with bright, colourful pictures. And of course the puppet is a big bonus. It also needs to be of high quality. And yes, the book got thoroughly tested by Caspian, also as a potential teething toy – and passed with flying colours I'm pleased to say.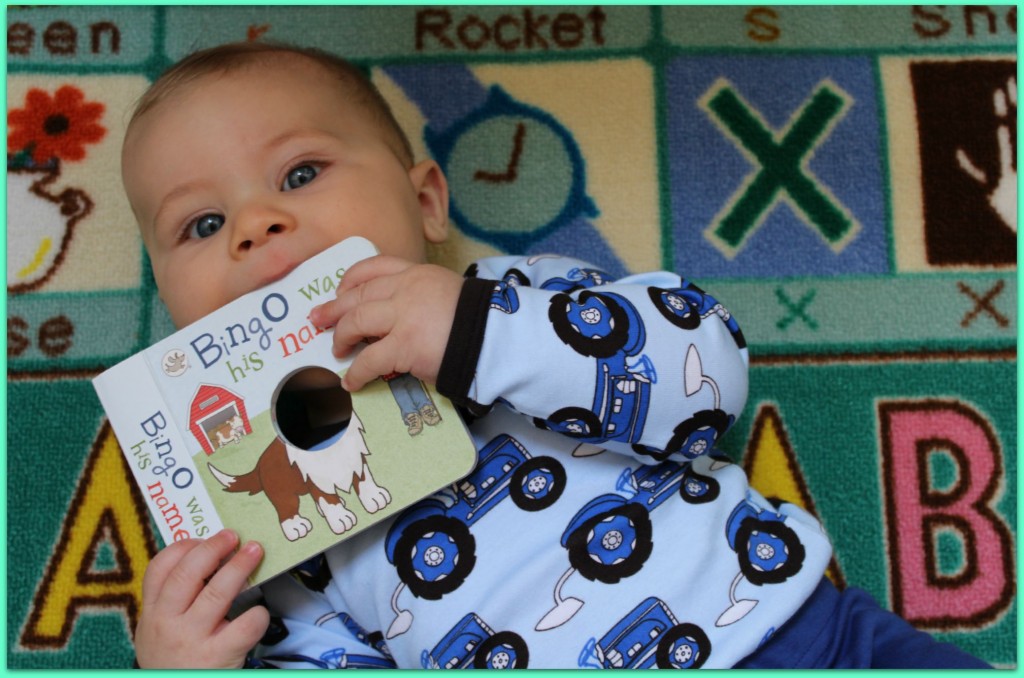 It's been fun to read this little gem to Caspian and see him engage with the words he heard, the pictures he saw and Bingo, the puppet dog coming to life before his eyes. We were given two copies, so we could pass on the gift of reading. We decided to give one to Caspian's little friend, Aoife, who's name giving party we were recently invited to. And what an appropriate book title for such an event. I'm sure Aoife will find as much enjoyment in Bingo Was His Name as Caspian has.
We'll look forward to the coming books and introducing you to more of Parragon's great products. You can purchase the Little Learners range here.
Disclosure: We were given this book as part of the Parragon Book Buddies Review Club. For more information please see DISCLOSURE.