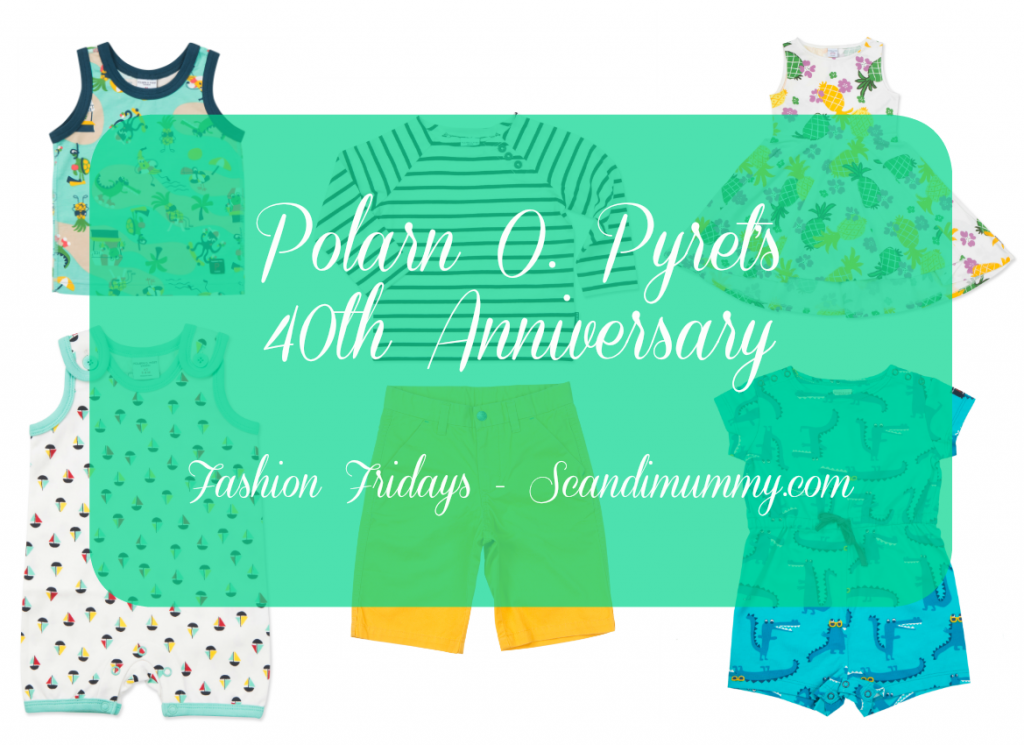 If you have children and you do not know of the Swedish brand with the funny name, Polarn O. Pyret, or simply P.O.P for short, then you're missing out. I've featured the brand before in my A-Z of Scandinavian Children's Clothes and I'll happily endorse them again on today's Fashion Friday post.
This year the company celebrates it's 40th anniversary. Quite an achievement in a world that constantly asks for change and renewal. But not only do they create some fantastic, fun and colourful pieces they also carry a great classic collection.  A lot of their designs are unisex so can be passed from brother to sister and the other way. And because of the great quality of the clothes it basically lasts a lifetime – or at least sees you through a few kids.
I'm all for funky design, but have recently chosen more classic colours and prints when buying new clothes for Caspian. I adore this romper on our blue eyed boy.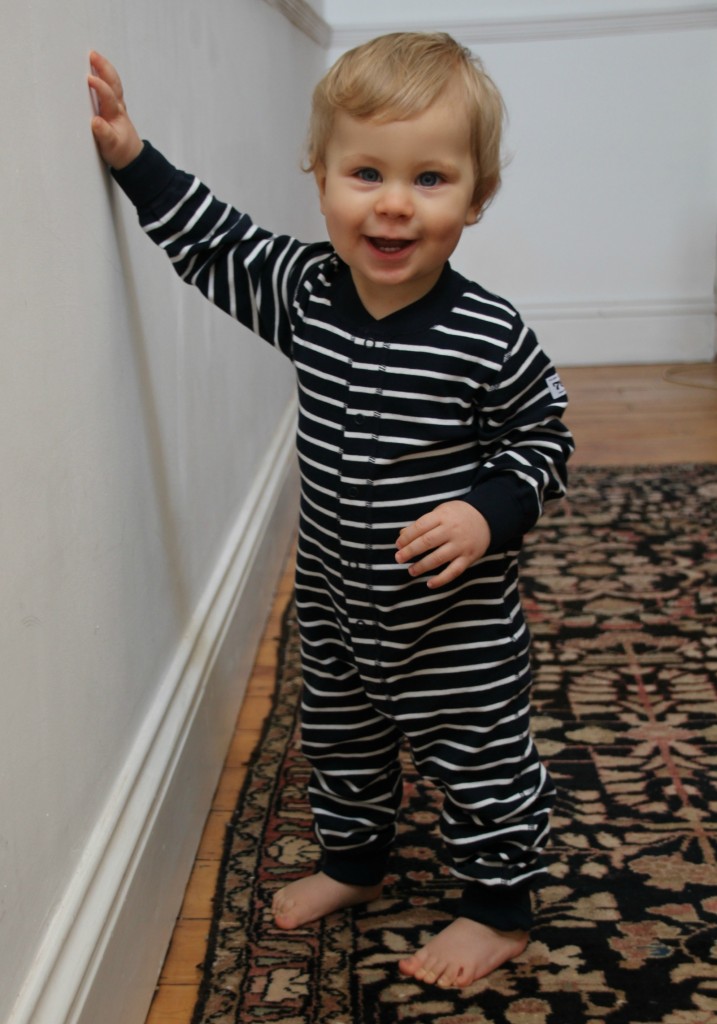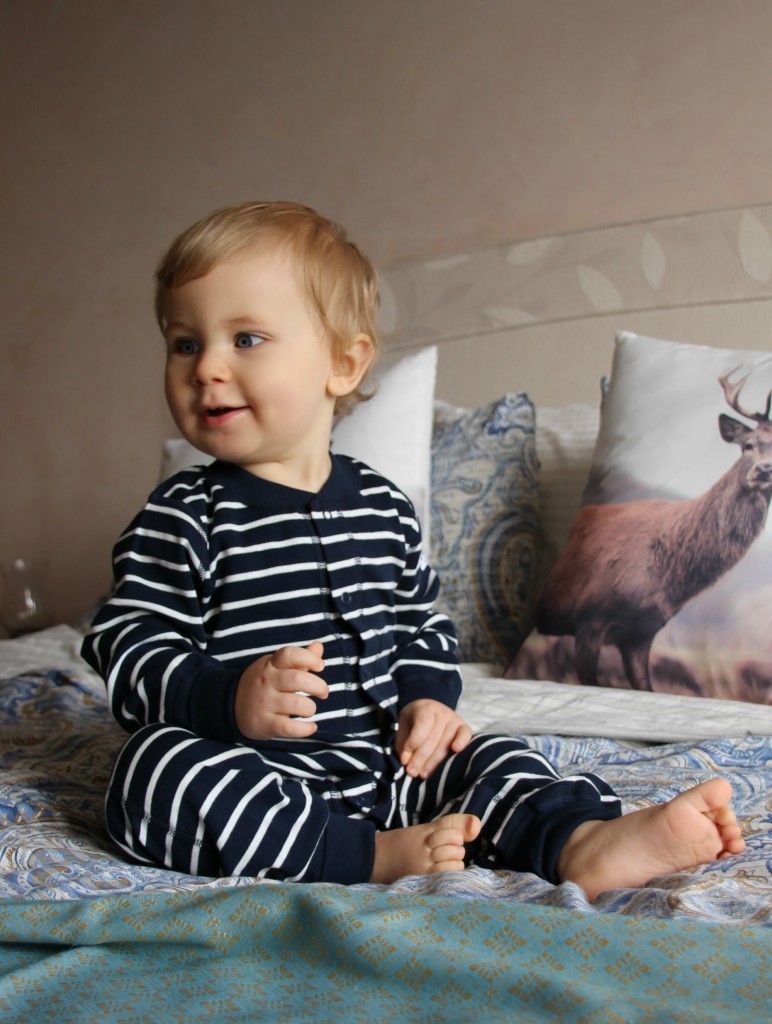 It's one of P.O.P's signature designs. The classic stripes. It comes in navy like here or red and retails at £22.
But you do get your money's worth. The quality of the romper is really thick and I know from previous experience that the clothes washes very well. I particular love that the sleeves and trouser legs roll down making it usable for longer. Caspian's just gone through a growth spurt, but this should see us through some months at least.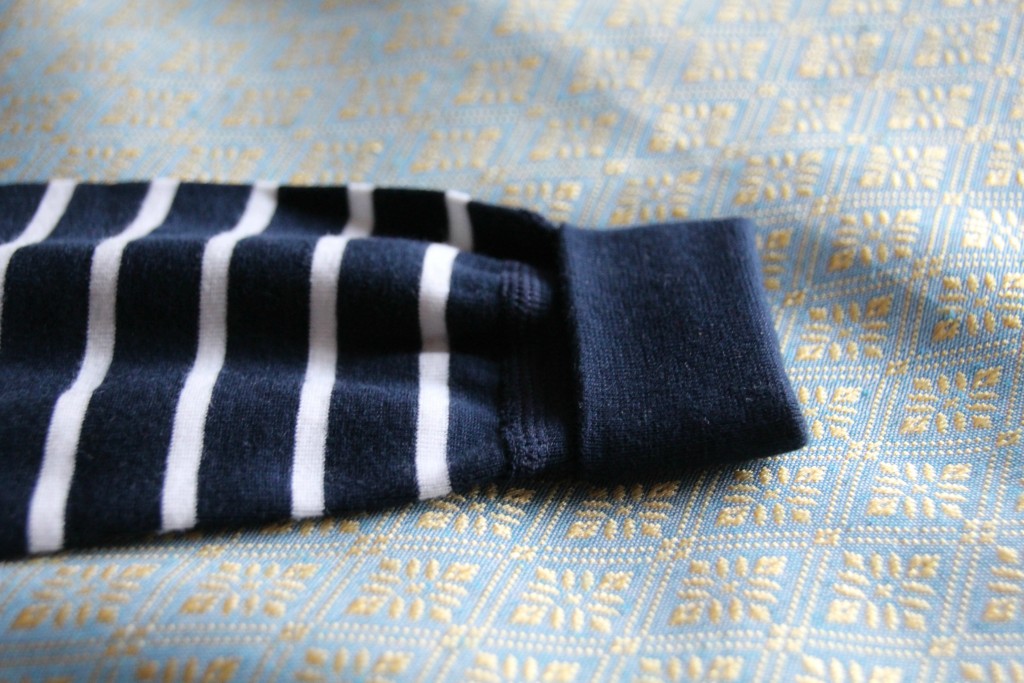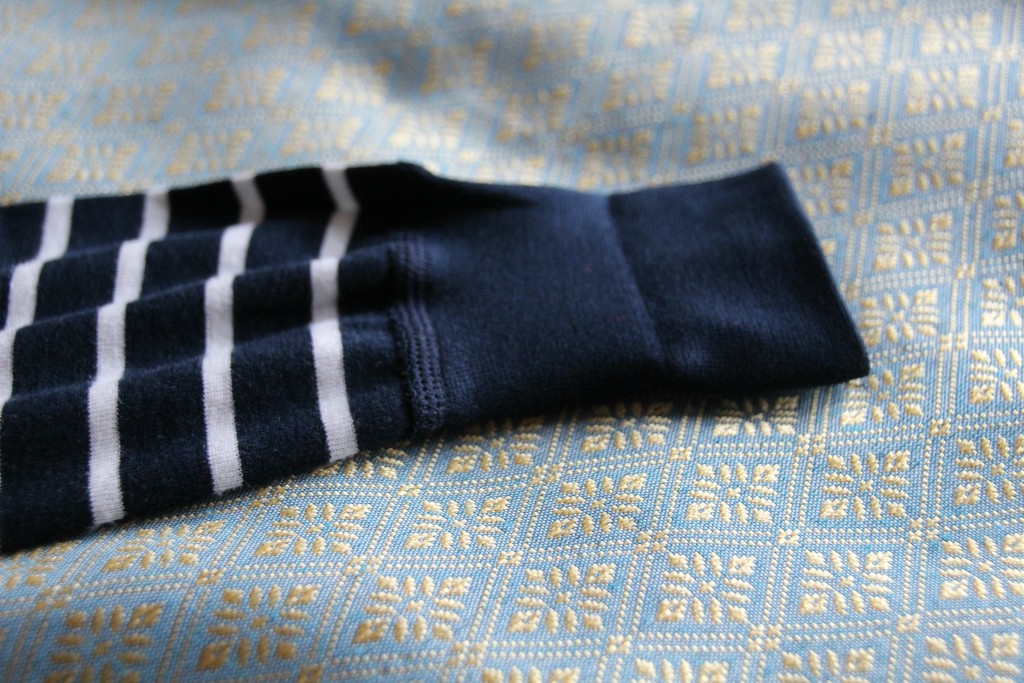 Besides the classic line of stripes, here are some of my favourite pieces from the current SS 16 line. Their mid-season sale has just started online with up to 50% off a lot of delicious pieces.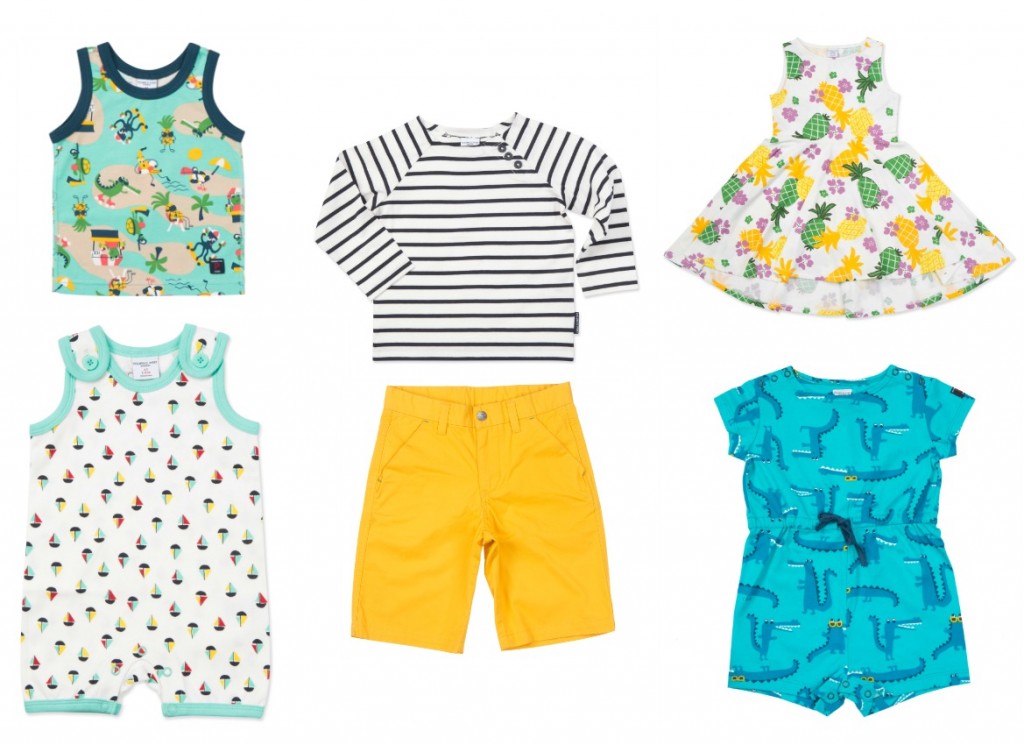 Did you know of Polarn O. Pyret? Do you prefer the fun and colourful pieces or the more classic styles?
Please note we were sent the romper in exchange for this feature, though all words and opinions are my own.
Please follow and like me: