This is the fourth and penultimate instalment of my guide to Scandinavian children's clothes. If you have missed the others please click here to go to the beginning. If you already have read through them, you might be broke now, and if so, I apologise for having tempted you with these Scandi goodies. But if you are still looking for fun bright Nordic brands to make your babies stand out, then please read on. Especially if you are searching for outerwear for the colder months ahead.
P is POLARN O. PYRET
Swedish super brand with the very quirky name Polarn O. Pyret started out designing comfortable jersey wear back in 1976. Their focus is functionality and comfort for the child as well as making sure most of their designs are unisex so clothes can be handed down from girls to boys and vice versa. The quality is high and the pieces easily withstand wear and tear.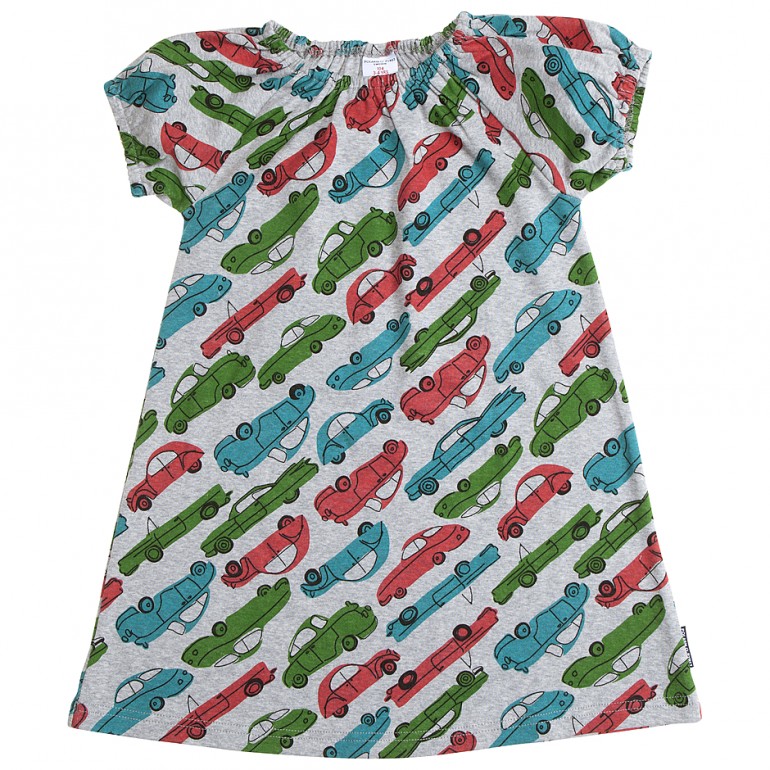 Nice to see that cars are not just for boys
Q is for…
Well, I have racked my brain and searched and searched, but to no avail. If you know of a Scandinavian brand with Q, please let me know in the comments below. Thank you!
R is for RACOON OUTDOOR
As the name suggests this funky brand focuses on outdoor wear. If you want something that makes your child easy to spot in the playground during the colder months go for Racoon Outdoor. It's breathable and waterproofed, too. Designed with children in mind, so the little ones are warm but still free to move around and play.
Beautiful jacket with Russian Babushka dolls from this year's AW collection
S is for SMÅFOLK
This colourful and imaginative brand started out in 2005. The Danish name Småfolk, meaning little people, is inspired by the founders' son, Thore. Kids love the prints and they are great for interactive story-telling allowing the child to let the characters and animals come to life. It's basically clothes and entertainment all in one.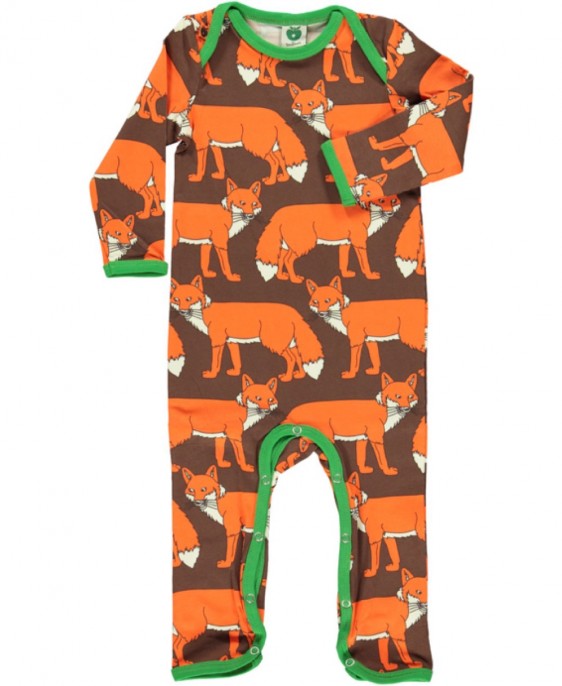 Super funky fox romper from the 2015 AW collection
T is for TICKET TO HEAVEN
Another fab brand for outdoor and rain wear is Danish Ticket To Heaven. Their focus is on colourful and durable snowsuits and jackets. Starting out with a small shop in my hometown of Vedbæk, north of Copenhagen, in 1999, the company has grown and now cater to families world-wide. They also support various charities looking after children in need, amongst others, NanuBørn in Greenland.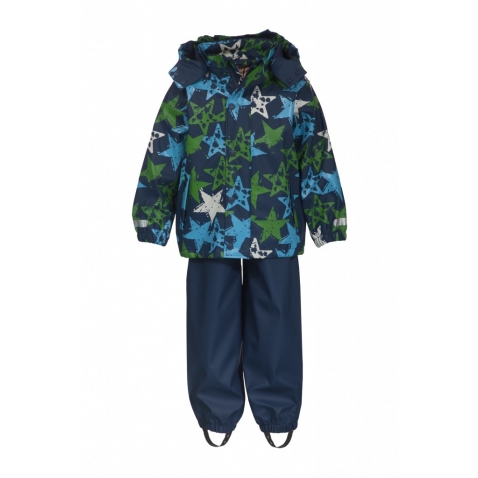 A great rain set will make your little one able to play outside at any time no matter what the weather has in store
Check back soon for the last instalment of this A-Z guide with includes a chance to win a great prize from a brilliant Danish brand.
And as always, I would love to know which are your Scandi favourites?