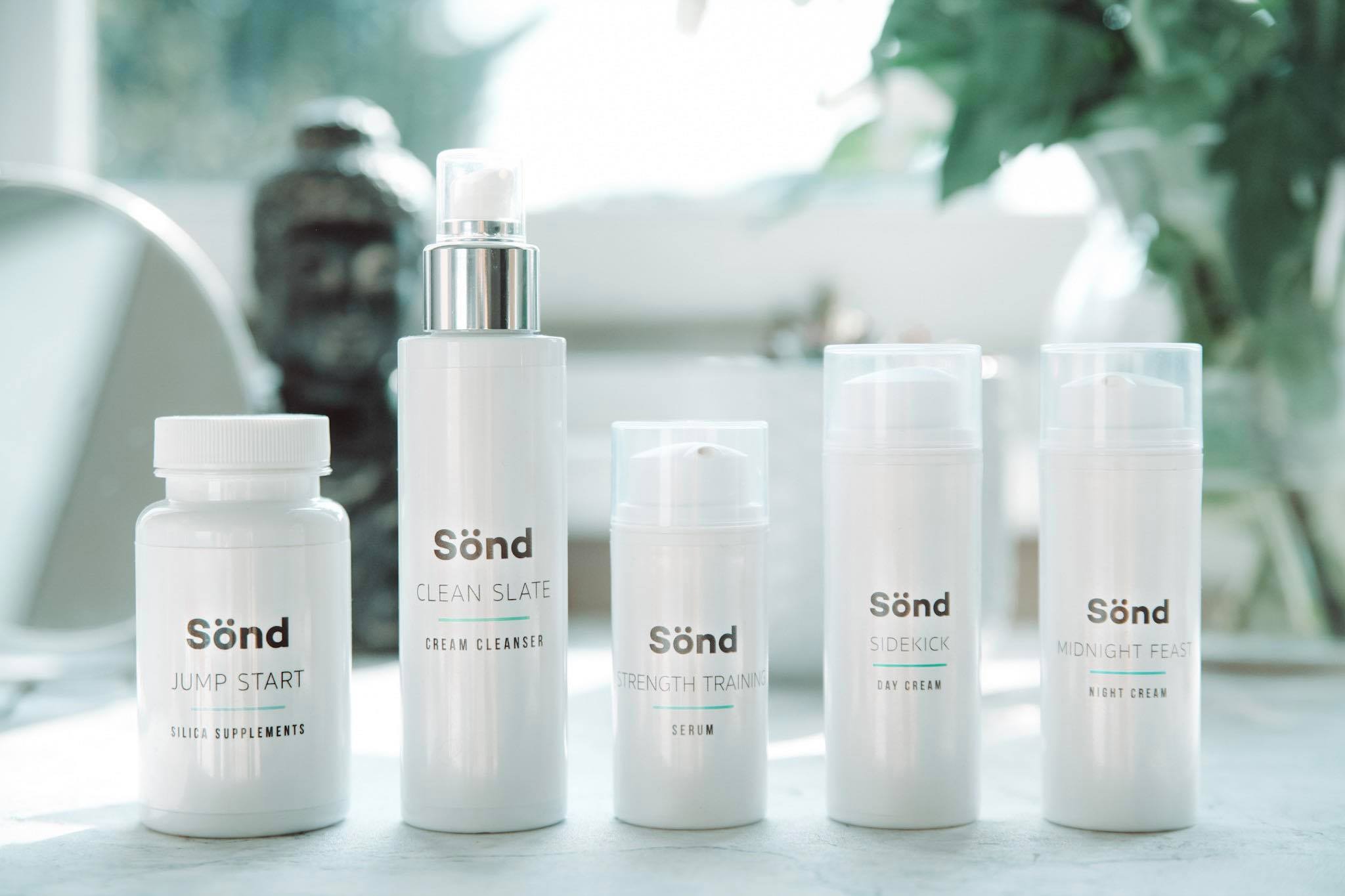 AD / Review
I was recently introduced to Sönd, a new skincare brand that focuses on alkaline products. These work in harmony with your skin's natural pH balance. During this pregnancy, I haven't experienced the same glowing skin that I was blessed with when expecting Caspian. This is probably down to less sleep and more stress than when I was pregnant the first time around. I have been through phases of very dry skin especially in the first trimester. Back when morning (read: all day) sickness was taking its toll. Then my skin started breaking out and I was hit with rosacea on my cheeks for the first time. A combination of dehydration, the cold weather outside and heating indoors over winter, stress and age.
I've always had sensitive skin but it has definitely become more obvious in later years and redness has appeared primarily on my cheeks. Being in my mid-30s I'm aware that I have to look after my skin even more now and it can be a challenge to find the right products.
TESTING SOND SKINCARE FOR SENSITIVE SKIN
The Sönd line for sensitive skin includes four skincare products and some supplements. A cream cleanser, a serum plus a day and night cream. As a busy working mum, I do like a simple and straightforward routine. On the Sönd website, you can find guides to your skin's specific needs and the products they recommend.
The cleanser is effective and I found it easily removes makeup and dirt. I lather it on and remove it with a cloth and warm water. Then I use the serum followed by either the day or night cream.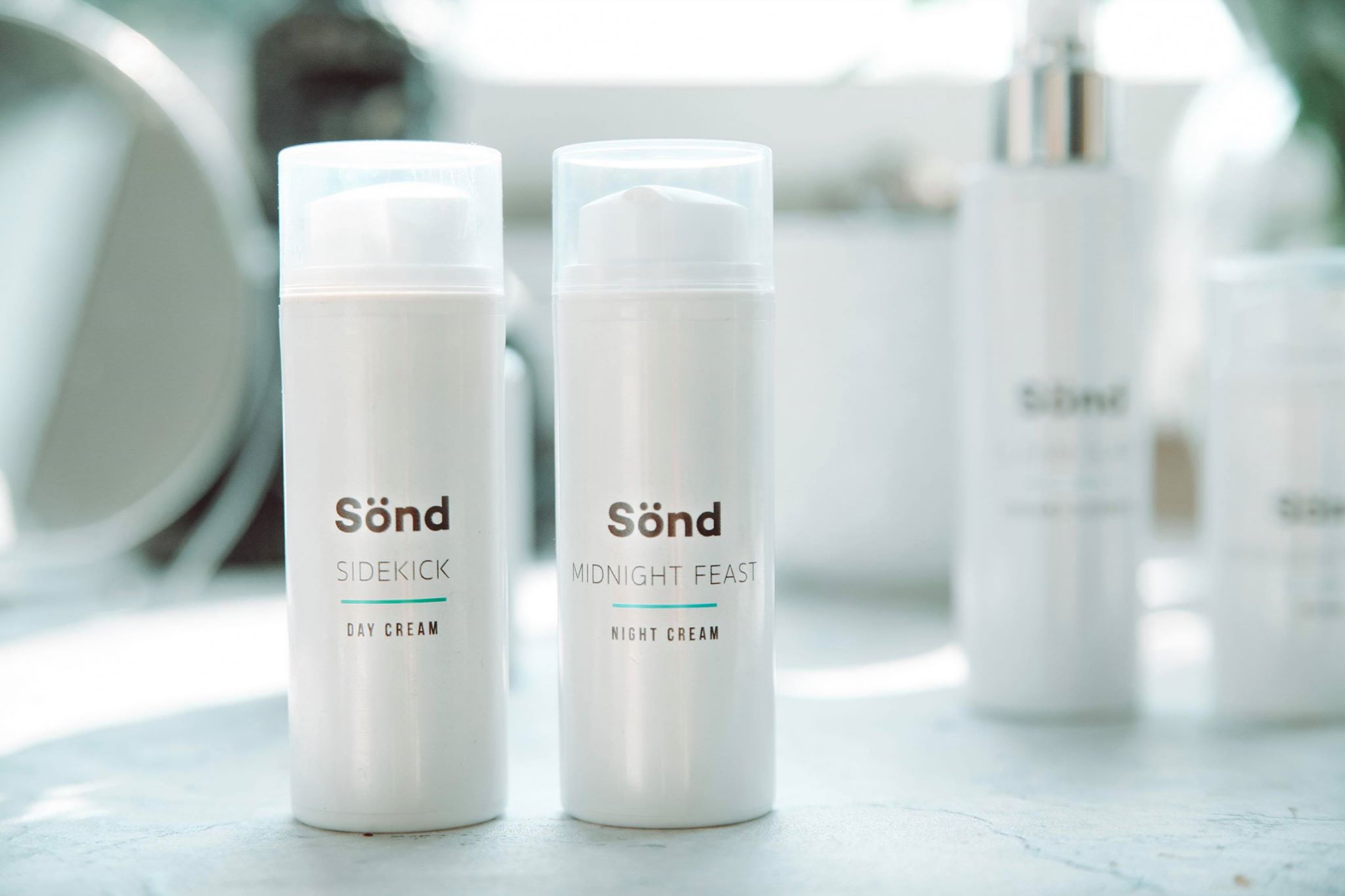 I also really like the simple design of products which all come with a pump system. For the serum and the day cream, I found each pump delivers a large amount, probably more than needed. Although, I do like a pump system as it means no bacteria is mixed with the product. The night cream is rich and my favourite as you can really feel it nourishing your skin when used overnight. This was the main benefit I've found from using Sönd, that my skin has felt much more hydrated.
HOW DID I FIND IT USING THE PRODUCTS FOR SENSITIVE SKIN
My only real concern using the products is that I saw a flare-up in the rosacea on my cheeks. Where it has mainly been the left cheek that was affected (the side I sleep on more as well) the right broke out, too. Being pregnant I know that hormones play a part. As does stress. I've also tested enough skincare products to know that it sometimes takes a little while for your skin to adjust to new products.
Some of the products have alcohol and perfume in which I generally avoid so it could also be that which is slightly aggravating my skin when using the full range. It's important to know that "The alcohol is derived from vegetables and is used as an emulsifier. This kind of alcohol does not have the drying effect that the other alcohols with a bad reputation have. Regarding the perfume, this is derived from rose petals. The irritants have been removed making it suitable for sensitive skin. The perfume accounts for less than 0.5% of the overall formulation." Eileen, co-founder of Sönd. So in principle, it shouldn't be that affecting my skin. 
BEAUTY ALSO COMES FROM WITHIN
As part of their range, Sönd also offers supplements. Being pregnant I didn't take these as the effects of silica are unknown when expecting but I've generally seen the best skin care results when I also take supplements so I believe these will help elevate what the rest of the line can do for your skin.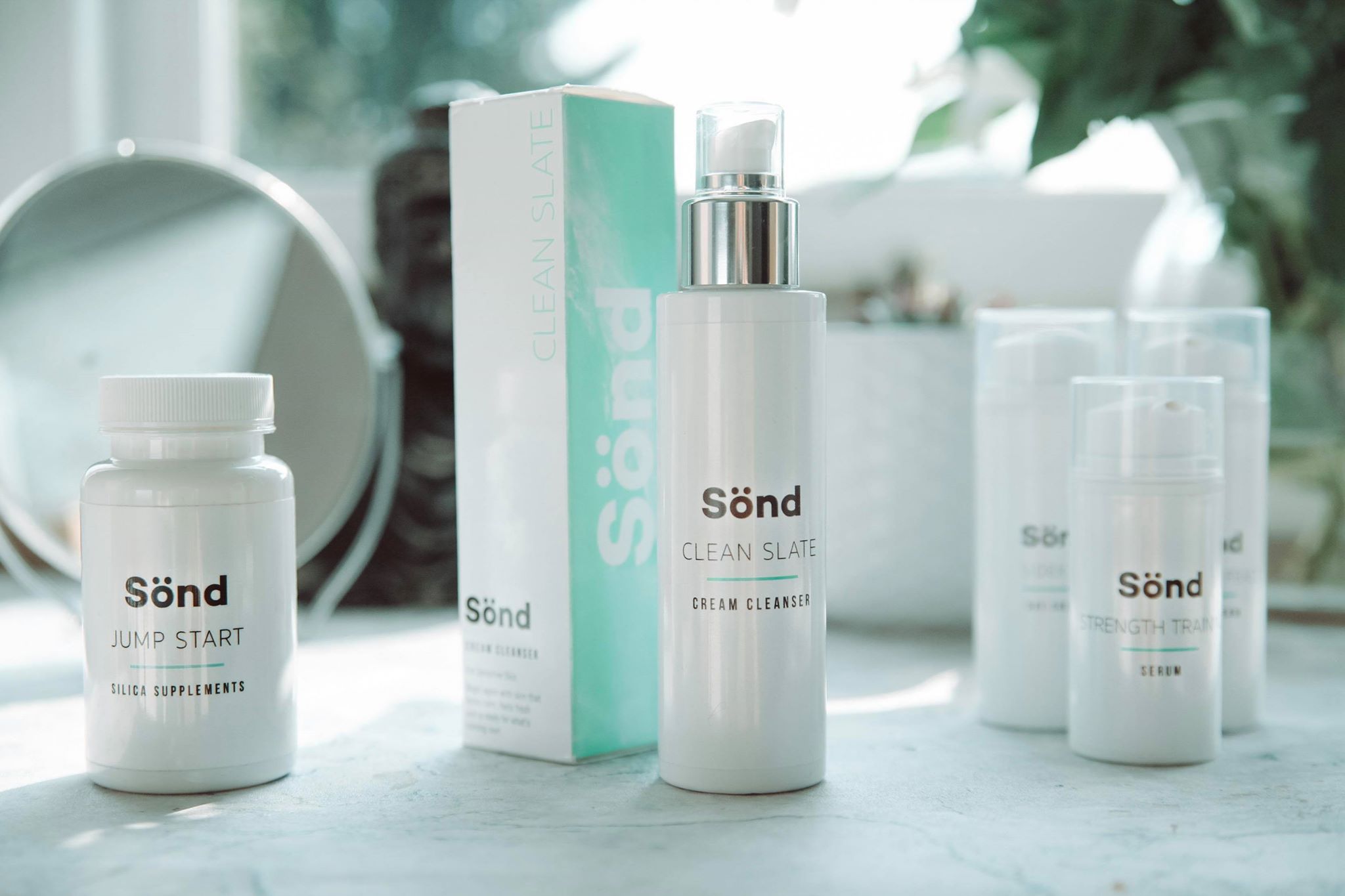 The Sönd products are vegan and not tested on animals. They also don't contain mineral oils or parabens. If you are interested in trying out Sönd they offer a small sample set for £7.95 which gives you an idea of what their products can do. They do recommend that you continue with their products for at least 6 weeks to see the best results and have various sets available, making the products more affordable than buying them individually.