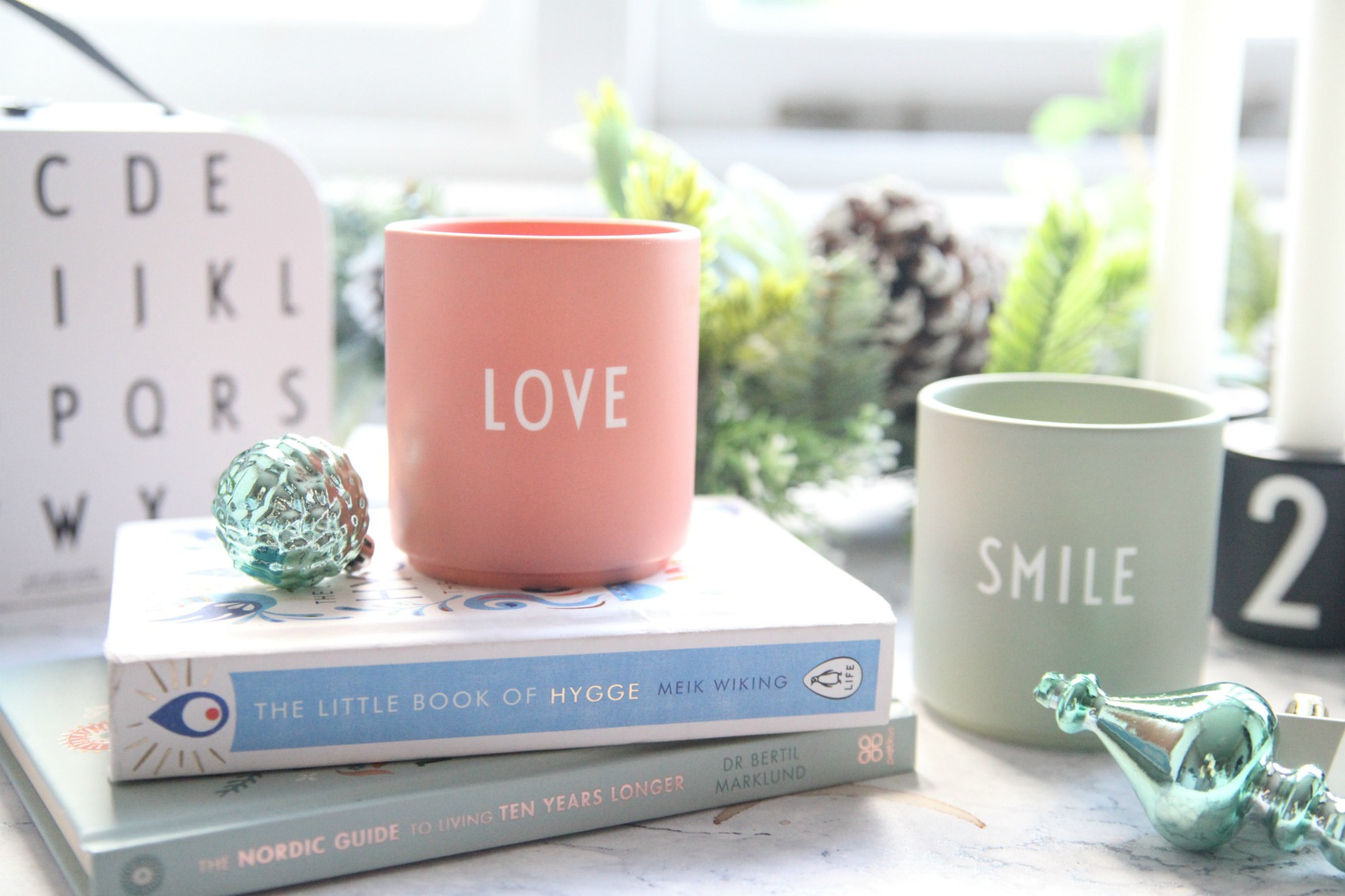 AD
One of my favourite Scandinavian brands has to be Design Letters. I love the minimalist design and subtle colours. If you are a fan of monochrome you will probably already know them. In 2011 they introduced a design series with a typography hand drawn in 1937 by the world renowned Danish Architect Arne Jacobsen.
They have a collection of home ware from cups to sports bags to children's cutlery and letter boards. They also have some gorgeous seasonal pieces.
CHRISTMAS DECORATIONS FROM DESIGN LETTERS AND THE ART OF SCANDINAVIAN LIVING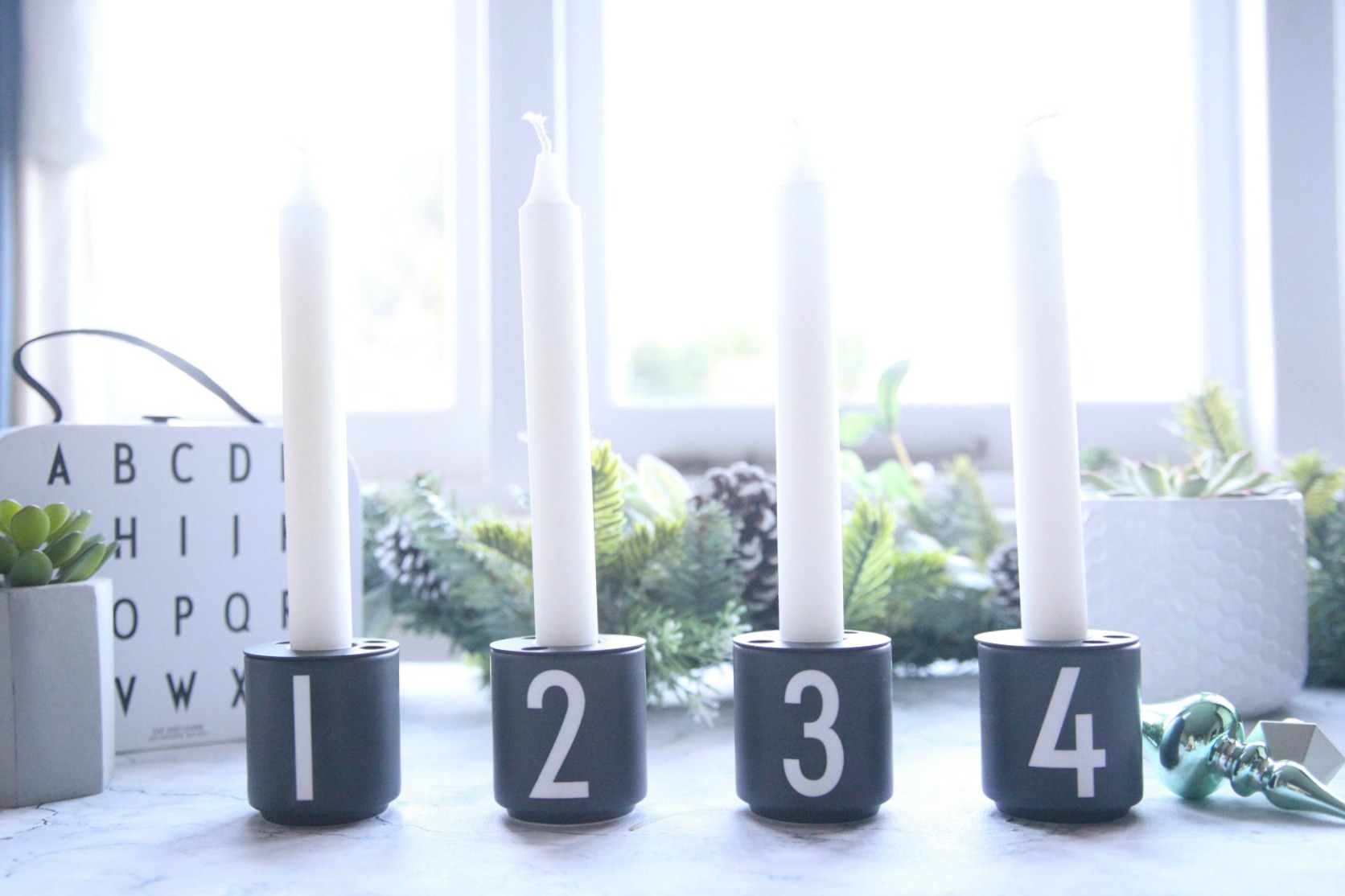 Lighting candles is a big part of our Scandinavian culture. We do this especially in winter to help keep the darkness at bay. A lot of people connect hygge with real candles and many even put them on the Christmas tree on the 24th. Growing up we would always have advent wreaths with four candles on and light them every Sunday throughout December. Design Letters' modern twist on this tradition comes in the form of four espresso cups with numbers that you can use to enjoy your daily shot of caffeine throughout the year. Then come Christmas simply use the clever candle holder attachments to transform them. You can choose to leave them as they are or decorate them with Christmassy greens or twigs and berries.
Do you follow this tradition in your house?
A SIMPLE STYLISH ADVENT CALENDAR WITH ROOMY POCKETS
Whether you are putting together an advent calendar for your children, your friend or your other half this stylish design opens up a world of possibility. You can keep it simple and just add little treats to each pocket. Or you can get more adventurous with larger gifts, wrapping and decorations. Most years a new colour is released and I adore this dark green that represents 2018.
This year I used recyclable brown paper for Caspian's presents, bay leaves from the garden and red and white candy canes. At 3 he, naturally, struggles a little bit with the concept that you don't get to open all the presents at ones but he still loves the daily surprises.
Find more information on the Design Letters website. Do you prefer a classic or more modern look for Christmas?