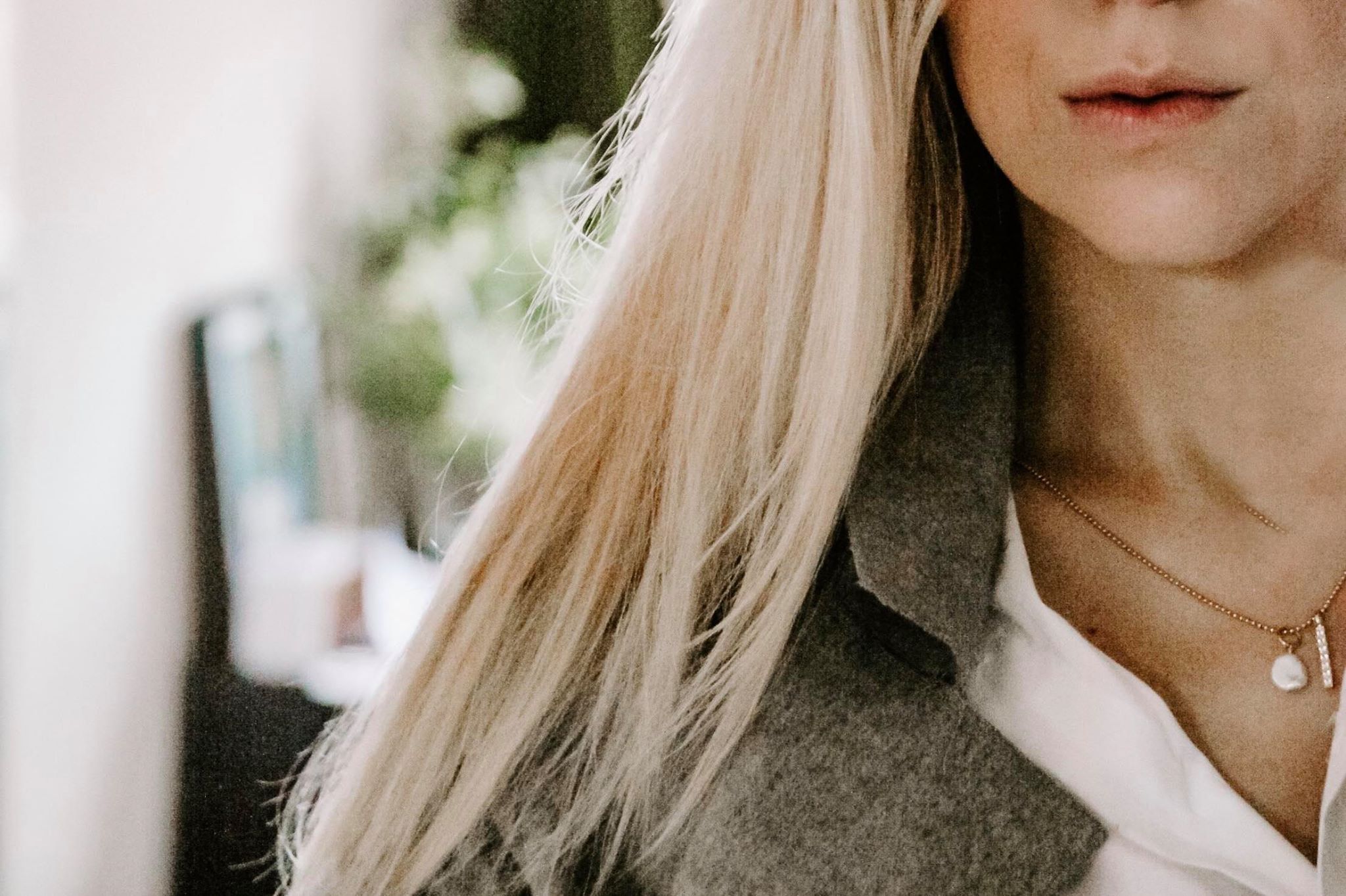 FemmeLuxe is a great online shop for glam dresses and party wear. I recently showed you some of my favourites for the upcoming Christmas period. Stylish figure-hugging dresses for both Christmas and New Year's. Yet they also have some chic picks for everyday wear that embraces a Scandinavian style which I naturally adore. This edit includes knitwear, crisp white shirts and comfy clothes perfect for a hygge lifestyle. If you are looking to update your winter wardrobe consider a monochrome palette that will go with almost everything.
EMBRACE SCANDINAVIAN STYLE THIS WINTER
Scandinavian women are known for their simple style which oozes confidence and comfort. They often stick with neutral colours like beige, black, white, grey and navy. Where I do love to dress up for a night out I also love my roots and the simplicity of comfortable clothes. In recent years, in particular, I've also tried to pick clothes that's easy to mix and match. If sticking to certain colours this also means I don't have to think too hard when putting together an outfit. I wouldn't say I have a capsule wardrobe but I have adopted certain aspects.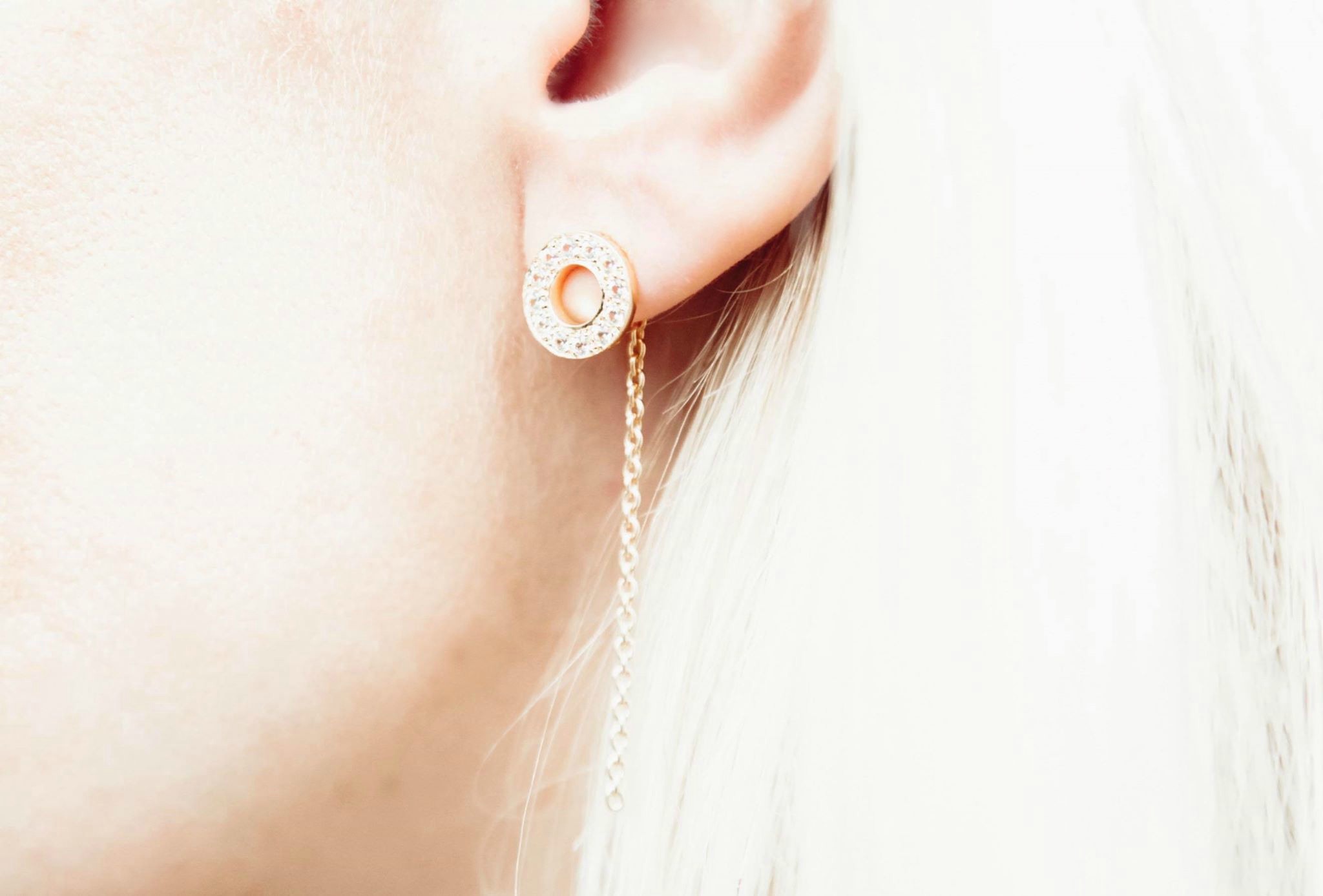 If you keep your style simple it also means that individual piece stands out. Beautiful jewellery from London-based Danish designer Louise Varberg is the perfect finishing touch to a Scandi look.
Head over to Instagram for your chance to win a gorgeous pair of earrings from Louise Varberg. Ends on Sunday 8th of December at midnight.
A KNITTED DRESS IS A MUST FOR THE AW SEASON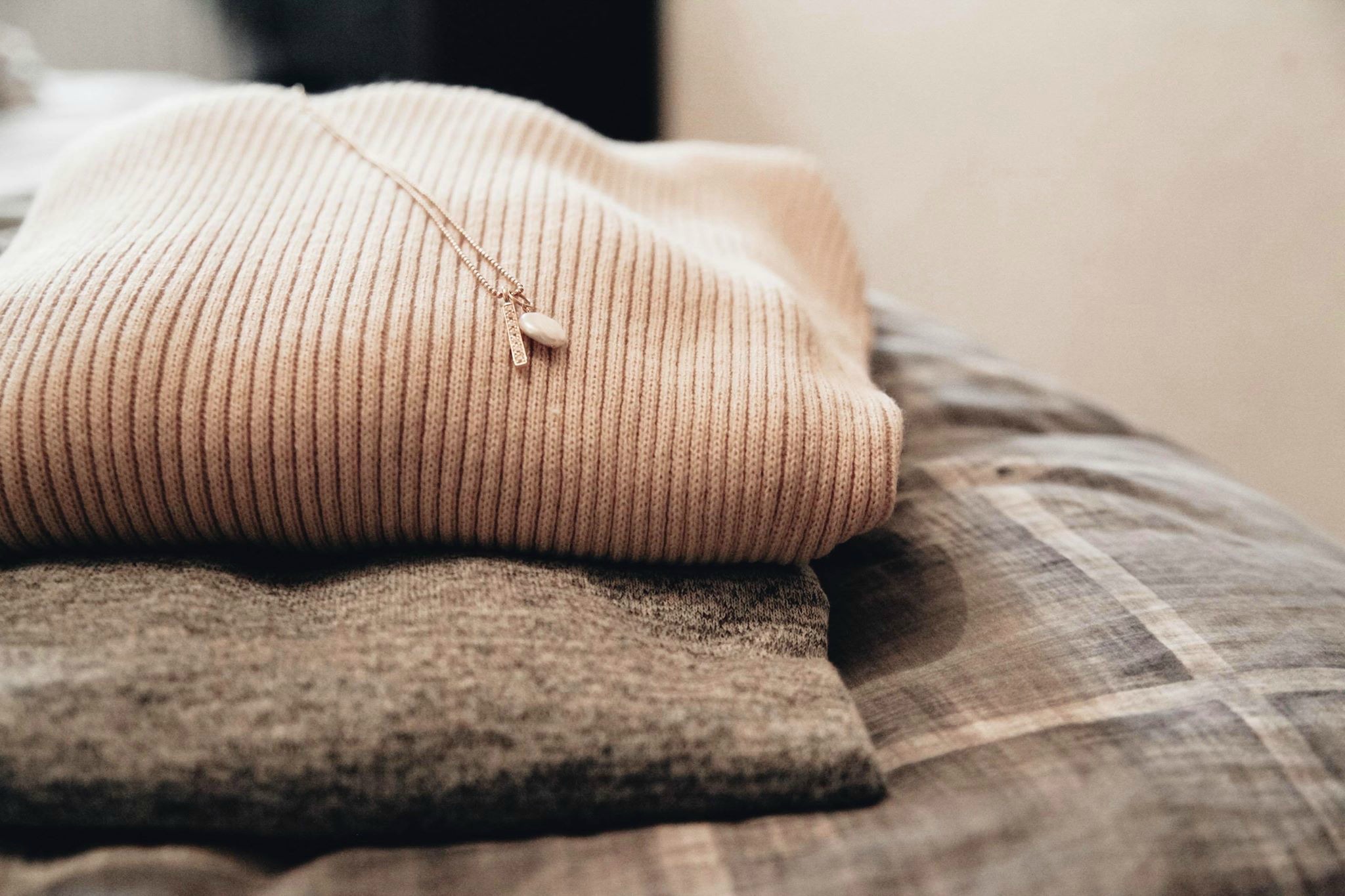 For the AW season, a knitted dress is a must in my book. Paired with trainers or kneehigh boots you can easily take it from the school run to a night out. I just feel super comfortable in a knitted dress and I think this nude colour is gorgeous. It has a chunky collar which not only looks stylish it also keeps you warm. Knitwear is big in Scandinavia and worn all year round but naturally even more so in winter.
A CLASSIC CRISP WHITE SHIRT
A crisp white shirt is a must in any wardrobe in my opinion. This shirt dress with high splits is a great twist on a fashion classic. Keep it simple and pair with dark jeans or style it up with a tailored blazer and black trouser plus a statement heel. A red lip is a perfect companion for a white shirt. Okay, not the most practical when you have young children but again just because you are a mum doesn't mean every item in your closet needs to be super practical. You are allowed to sometimes dress for you!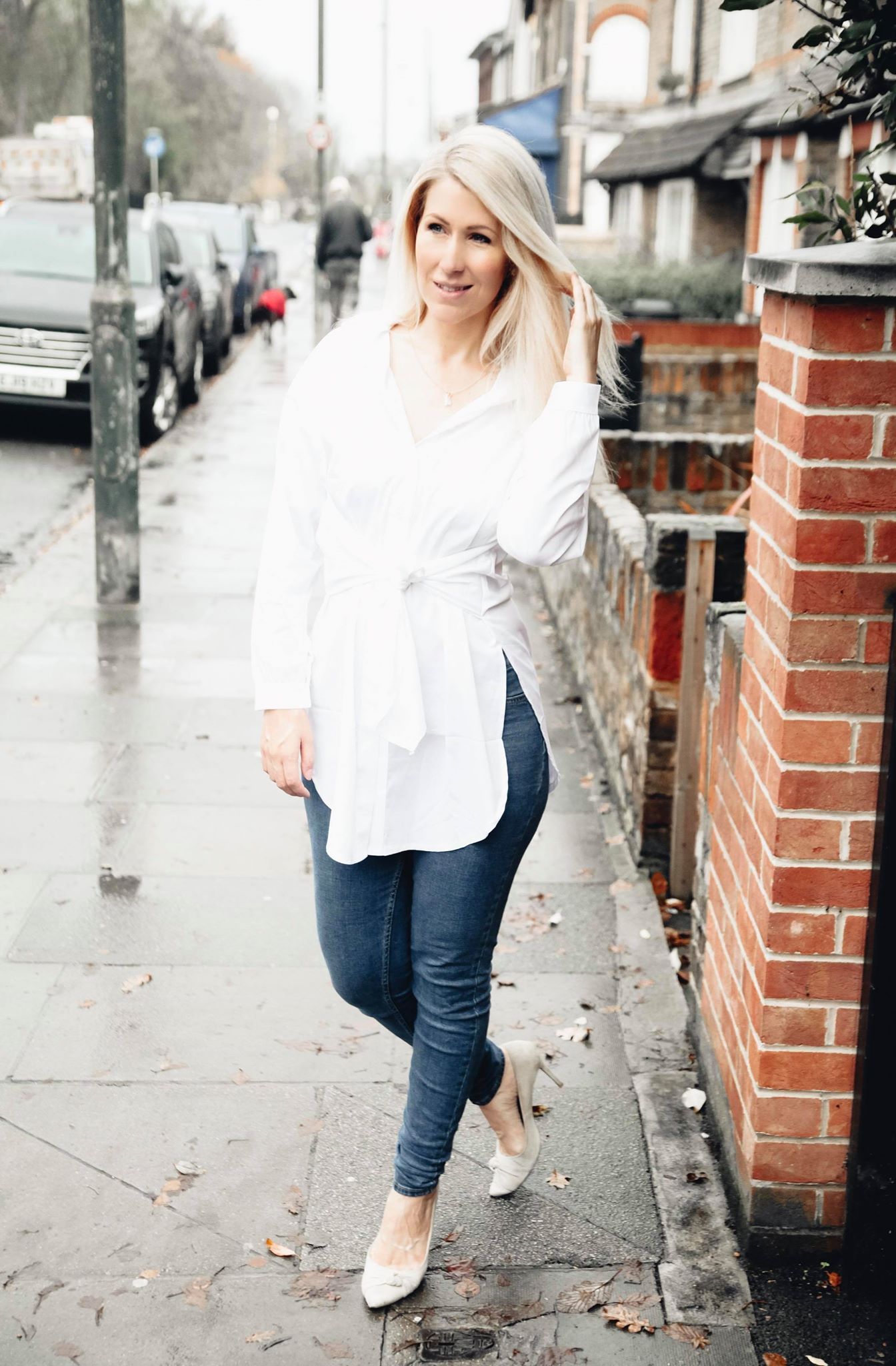 BLACK CARGO TROUSERS FOR THE WIN
I fell in love with these black cargo trousers. Great with trainers but can be styled with heels if you are heading out. Again pair them with a lace top or blazer for a dinner party or a thick jumper for running errands. They are also very comfortable and such an easy fit. I think having a few pairs of trousers which are not jeans can make a wardrobe more interesting. These are just the right mix of relaxed fit and styled.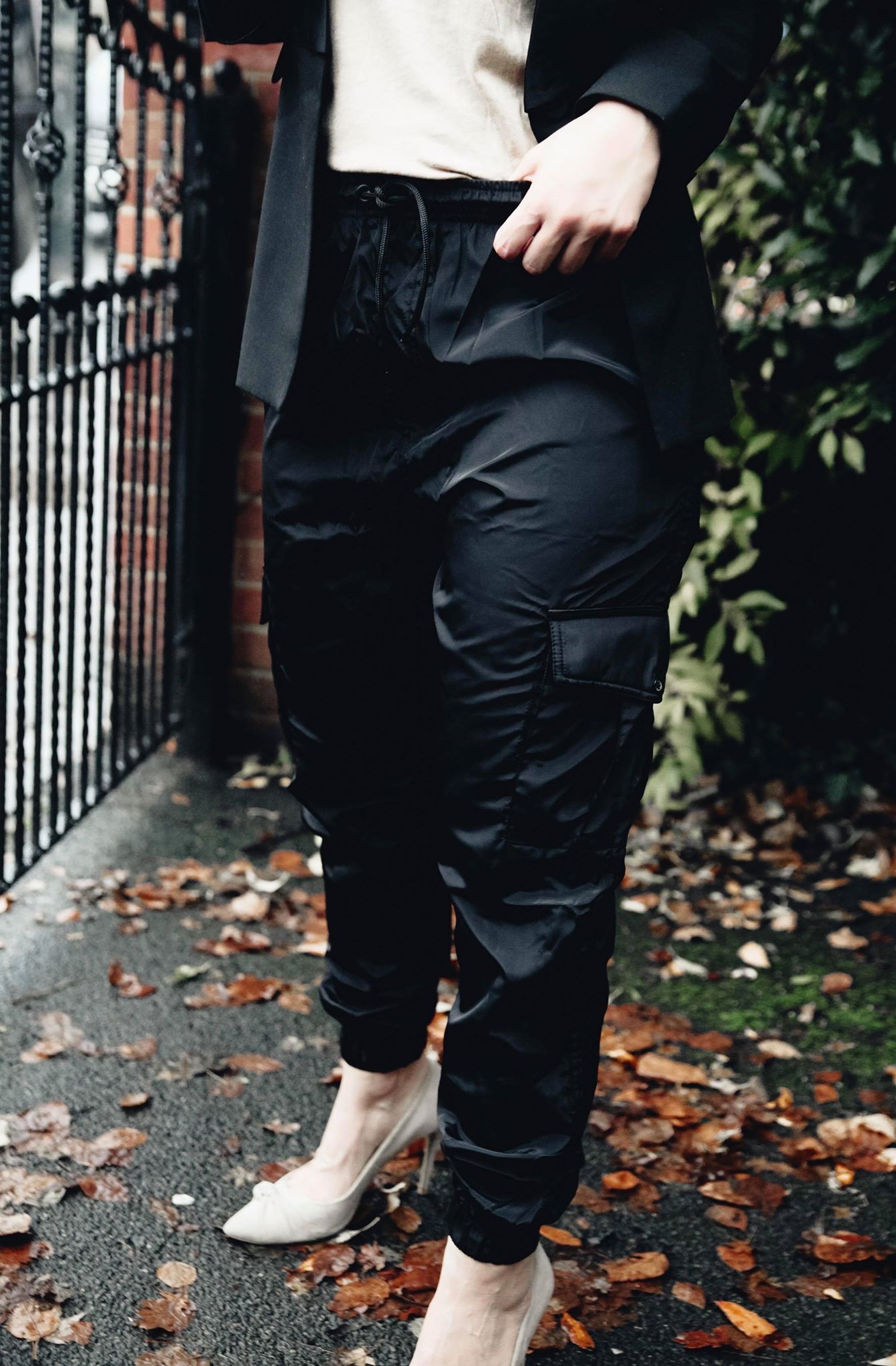 GET COMFORTABLE IN GREY SWEATS
Lastly, this grey set has become my new favourite thing to wear around the house. With two kids and my own business, there isn't much time for lounging around but it's a joy to wear and still means I can wear it down the shops, for a run or when going to the school for pick up… unlike my bathrobe which I normally favour when at home. Grey is my favourite colour especially when it comes to sweatshirts. FemmeLuxe has a great collection of lounge sets.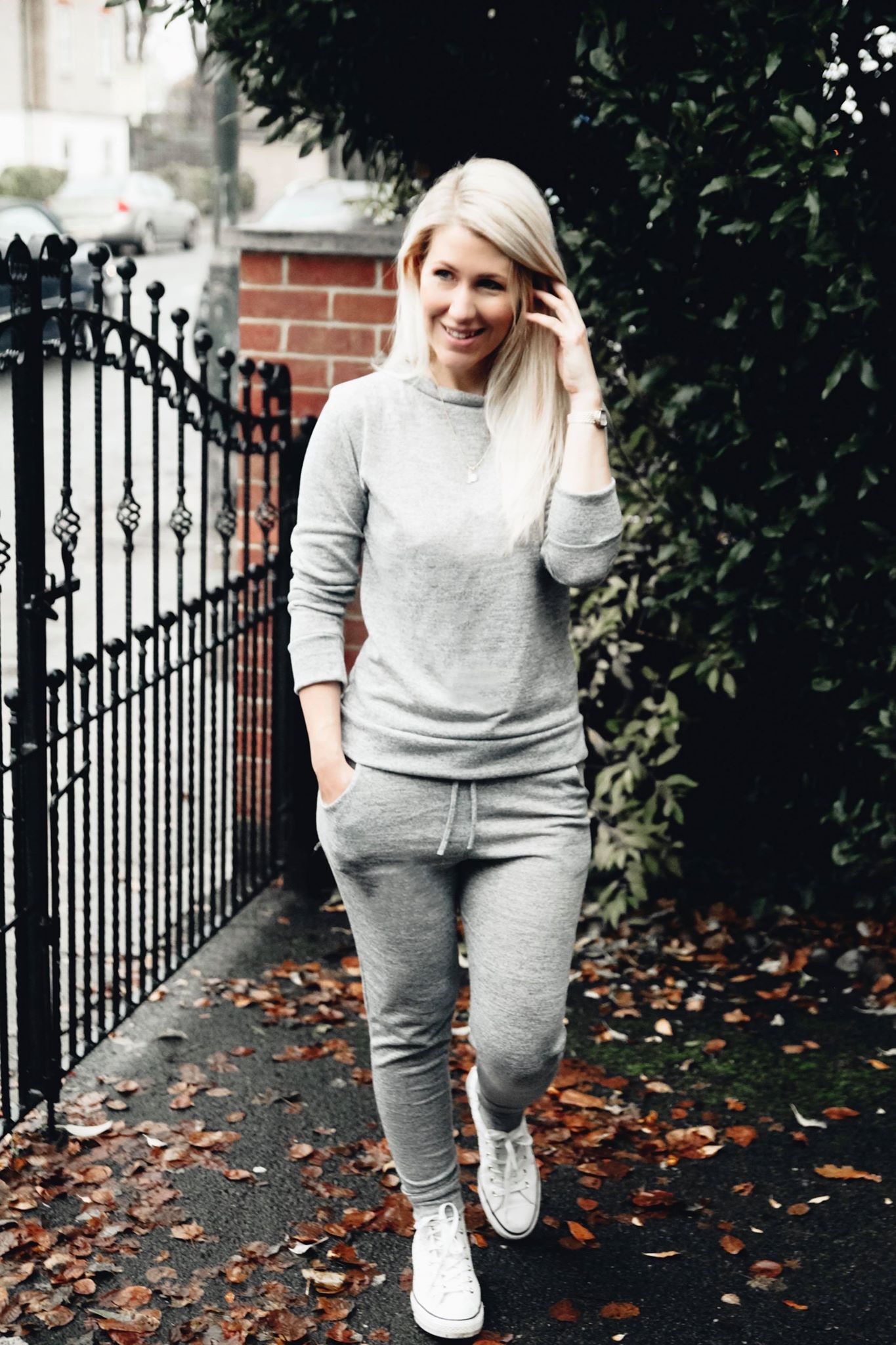 What's your preferred style? Glitz and glamour or more muted toned and simple cuts? I love wearing heels but for every day I'm often in trainers or flat boots. I do like to keep my style simple and make it interesting with accessories. For winter knitted scarves, gloves and hats are a must. Jewellery can really make an outfit and a great bag can elevate a simple set.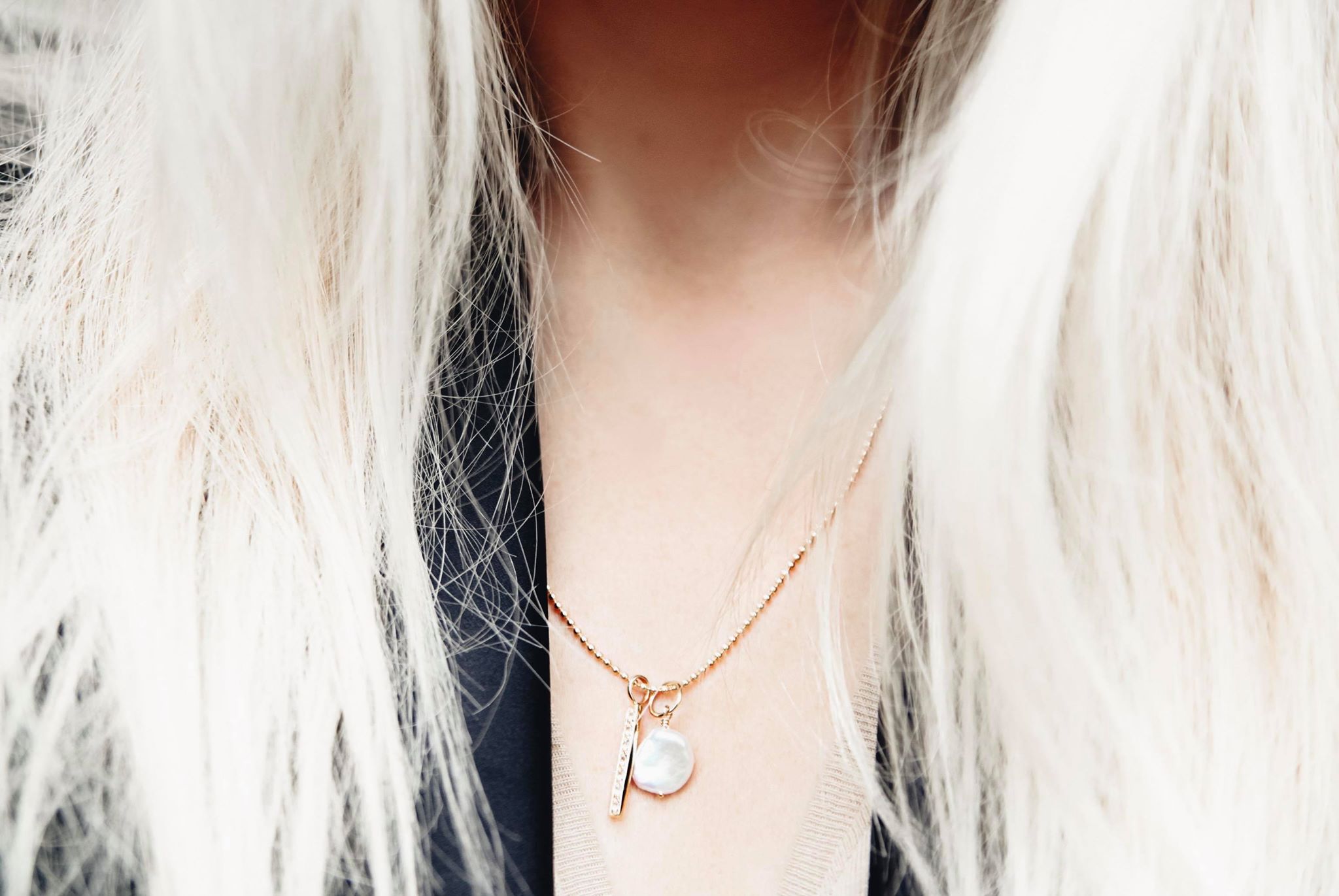 Disclaimer: I was sent these pieces to feature. All words, opinions and photos are my own.