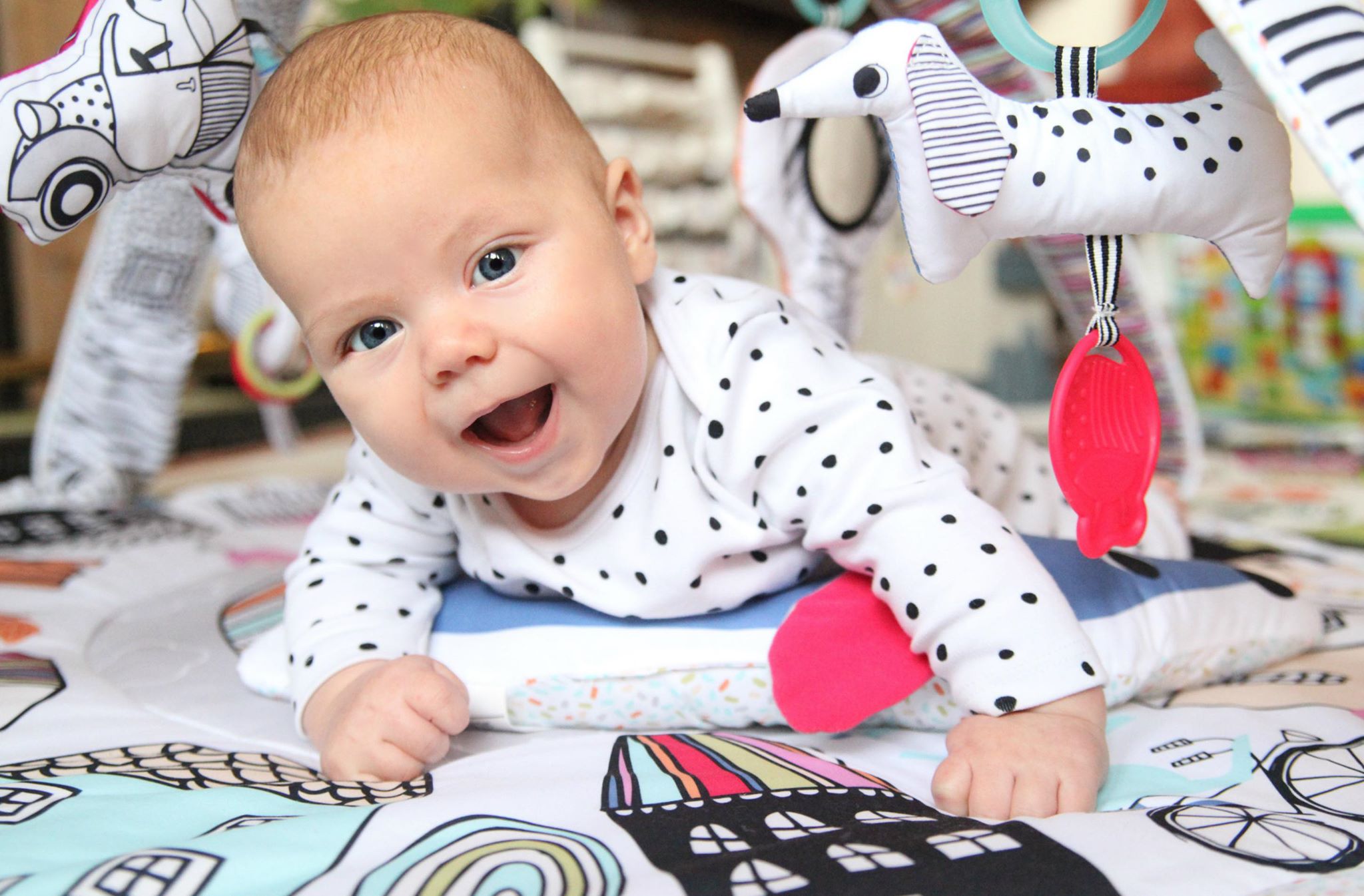 We've been big fans of Skip Hop ever since I was doing that insomnia middle-of-night online shopping that befalls pregnant women almost 5 years ago. I came across a playmat that came highly recommended and ordered it for Caspian. It lived up to the high praise and was used a lot in those early days. This was before the blog and has since been given a new home. When I found out that we were expecting again I knew I wanted another Skip Hop activity gym. I was very pleased to see the new designs. My favourite is the colourful yet monochrome design of the Skip Hop Vibrant Village Activity Gym.
Caspian has reached an age where he's outgrown the play gym but still loves playing with his toys on the floor. He's often found that lying on the floor, even carpeted can be uncomfortable. I, therefore,  love that Skip Hop has introduced not only matching mats but huge, soft and comfortable playmats. Reversible, too! This means they are fun for kids but can look stylish in your shared living space as well.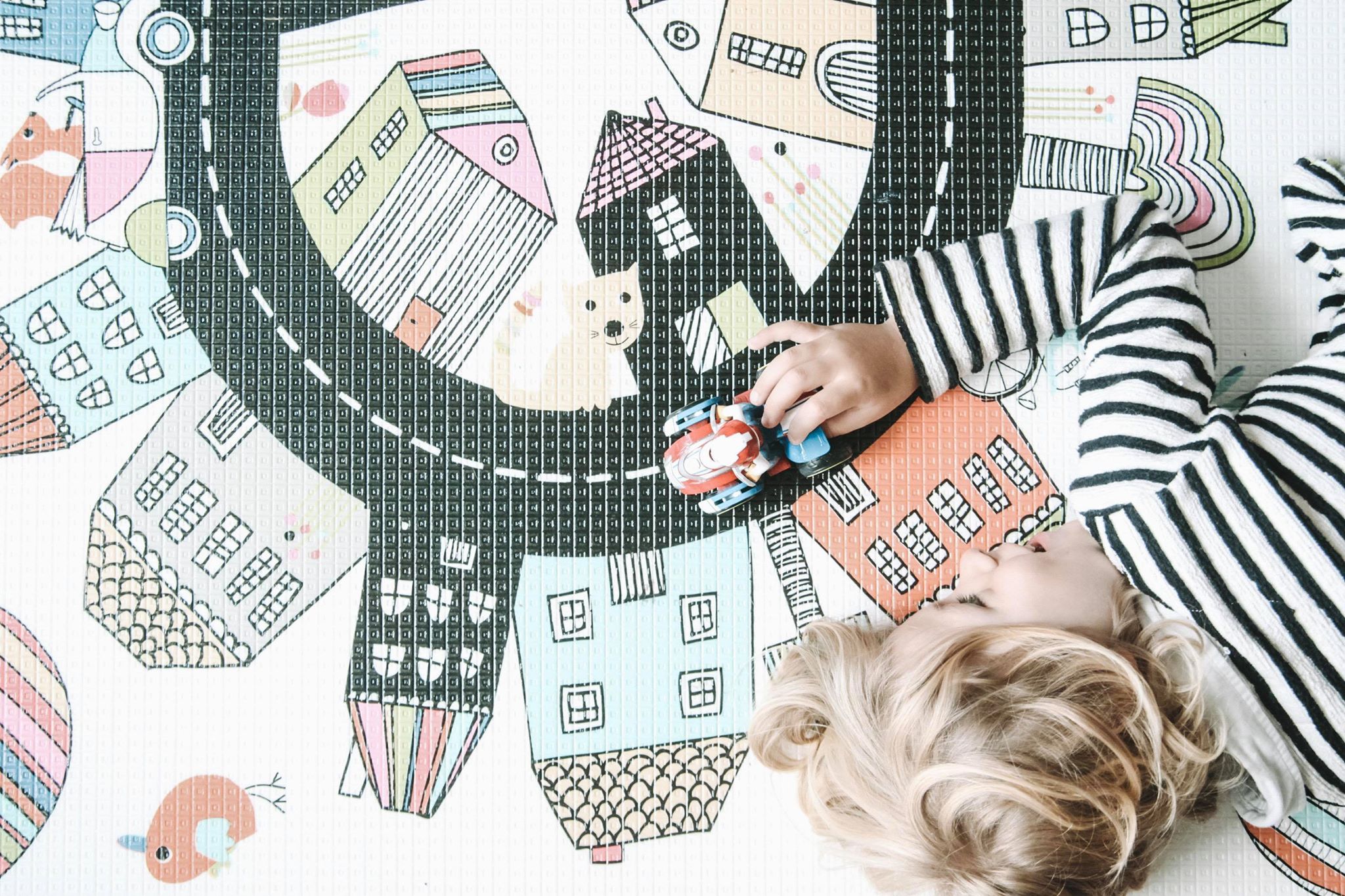 SKIP HOP VIBRANT VILLAGE ACTIVITY GYM WITH SO MUCH TO EXPLORE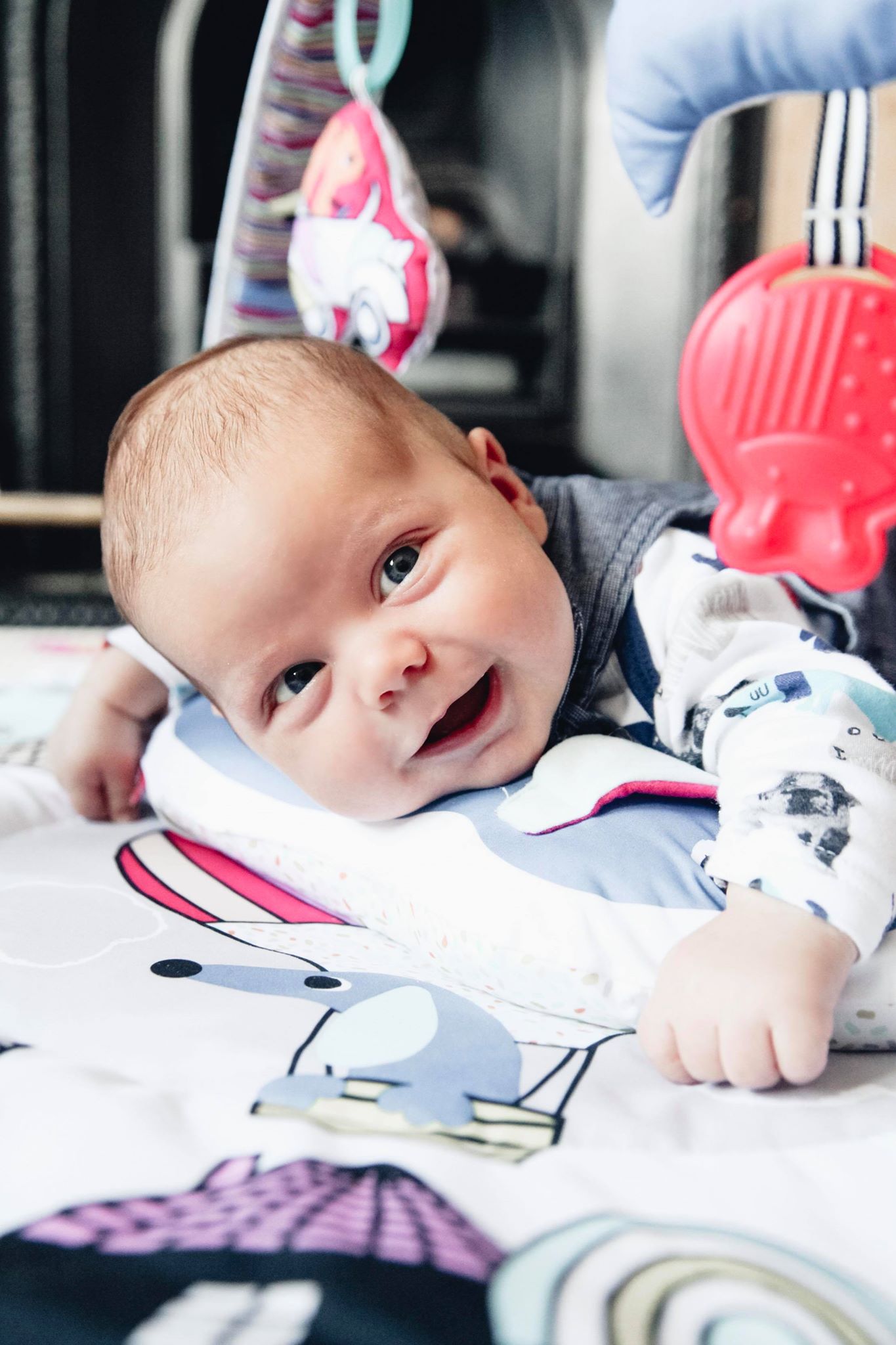 When choosing an activity gym I suggest you find one that does a lot. Babies are curious little creatures and while they love repetition they also grow and develop quickly. You can use this mat from birth focusing on the black and white side of the toys. It not only comes with four cute dangling toys but also plays music and lights up. Orsino loves following the colourful lights and the tune often sends him to sleep so he naps on the mat, too.
The matching sausage dog cushion is great for tummy time and allows him to see more of the mat with all its adorable cartoon characters. It's easy to turn it on and off and Caspian loves getting the music going for his little brother. It's been a hit from day one and I can see us using this to help conquer many of those important first milestones.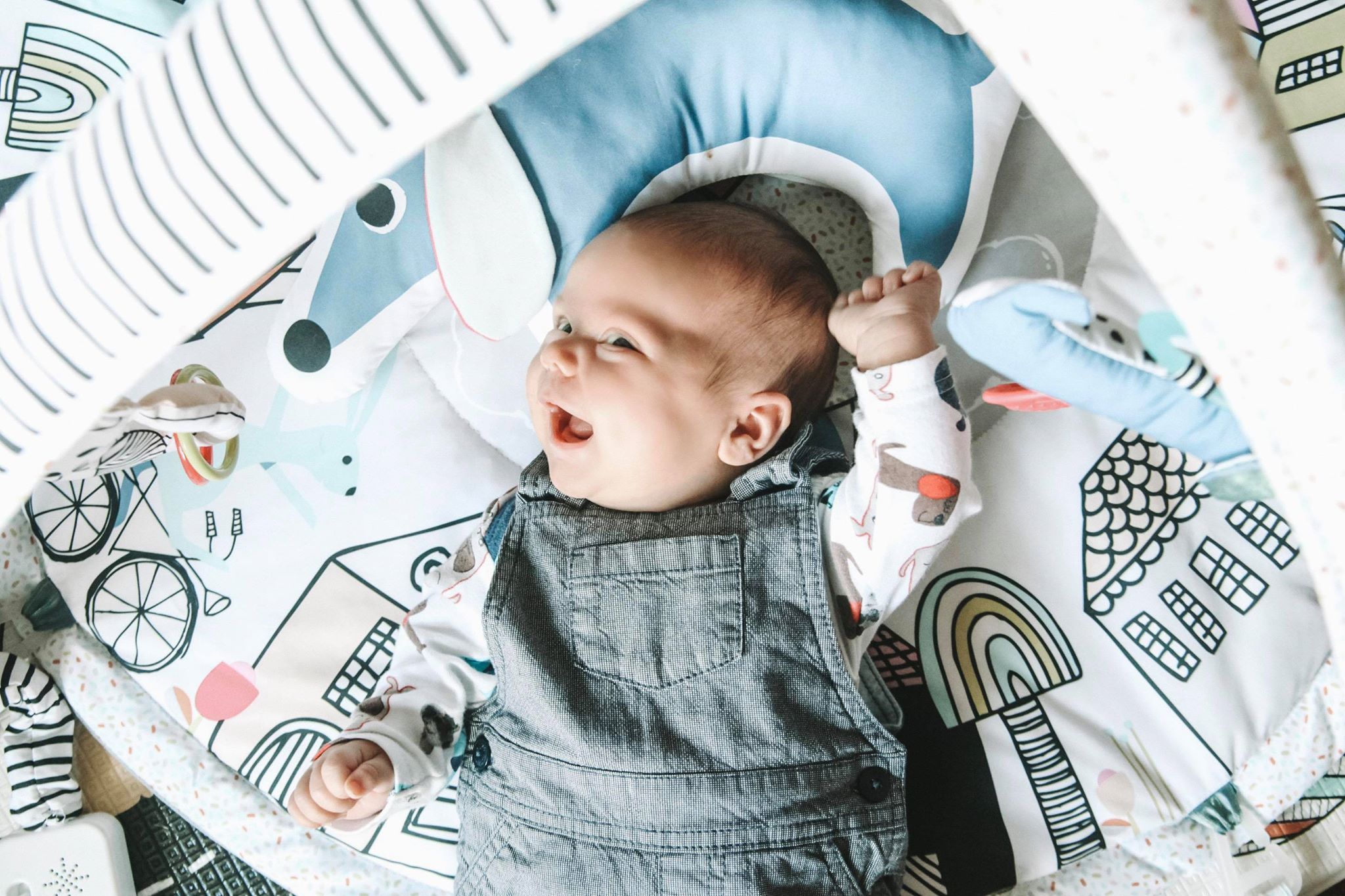 SKIP HOP VIBRANT VILLAGE REVERSIBLE MAT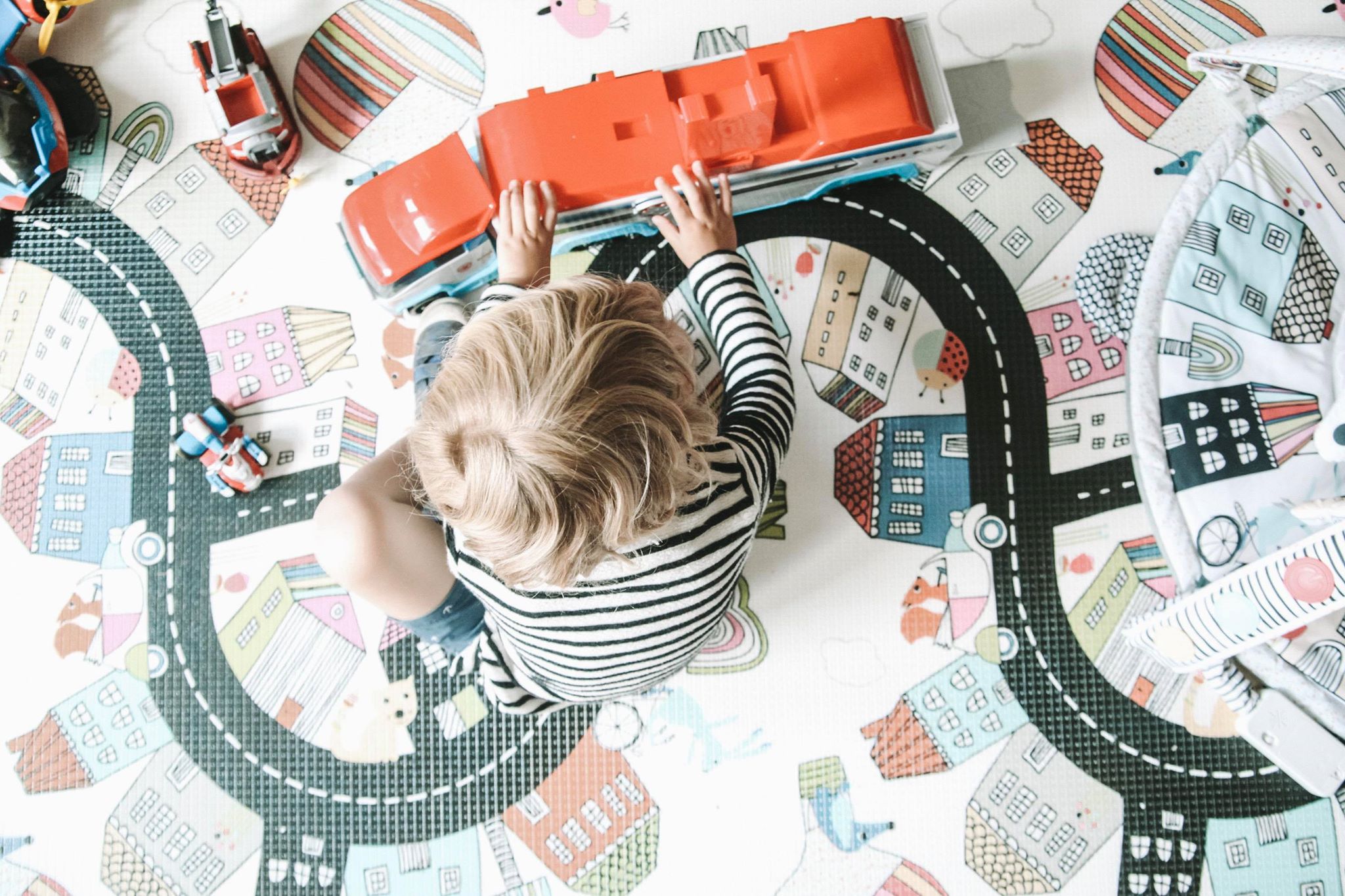 As mentioned the new big Skip Hop playmats are reversible. The Vibrant Village has a stylish grey geometric pattern on the other side. Caspian definitely prefers the village with the road as it lends itself perfectly for playing with all his vehicles. I love that I can turn it if I want to create a more simplistic Scandi look in our living room.
It's also very easy to clean so will be great to use as an underlay once Orsino starts weaning in a couple of months as I know it can be a messy affair. We have had so many parents compliment these two play mats and I think they are a perfect addition to any family home. Plus any child that visits immediately gets comfortable and plays happily on the big mat.
Both mats are available at John Lewis as linked above and retail at £76.50 and £85.00 respectively. A great investment for something that will last a long time and get a lot of use. Ideal as a Christmas present for any little people in your life.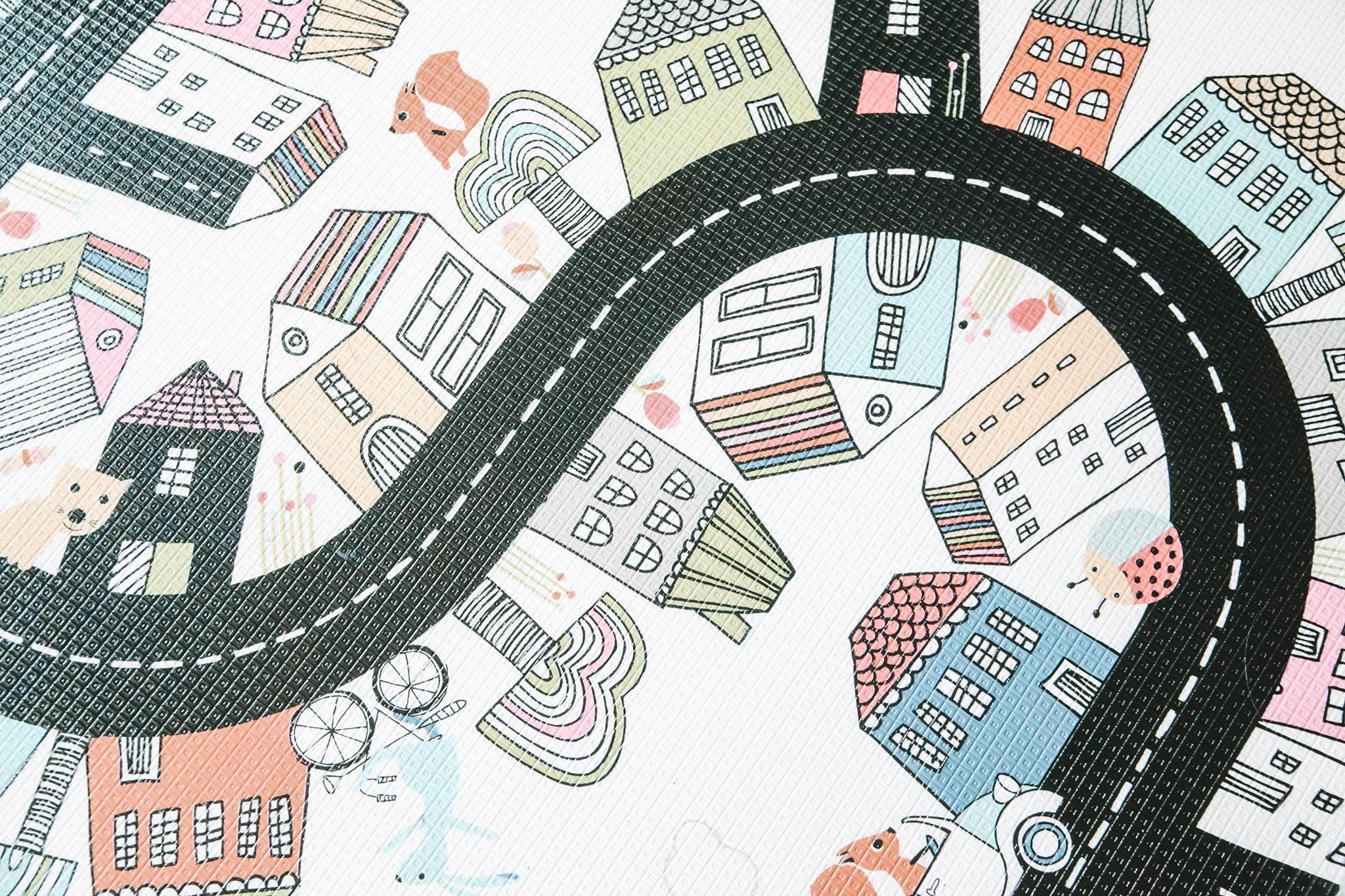 Disclaimer: We were gifted these products. All words, opinions and photographs are my own.
Please follow and like me: