Please note this is a collaborative post
My focus this month is my health. As parents, we often neglect ourselves trying to juggle children, work and everything else. We opt for the easy and quick solutions, though those are not always the healthiest. I'm a strong believer in balance over dieting and think with everything in moderations you'll be okay. Though if there's a better option for a quick meal that tastes just as good why not go for that? Can it be achieved, though?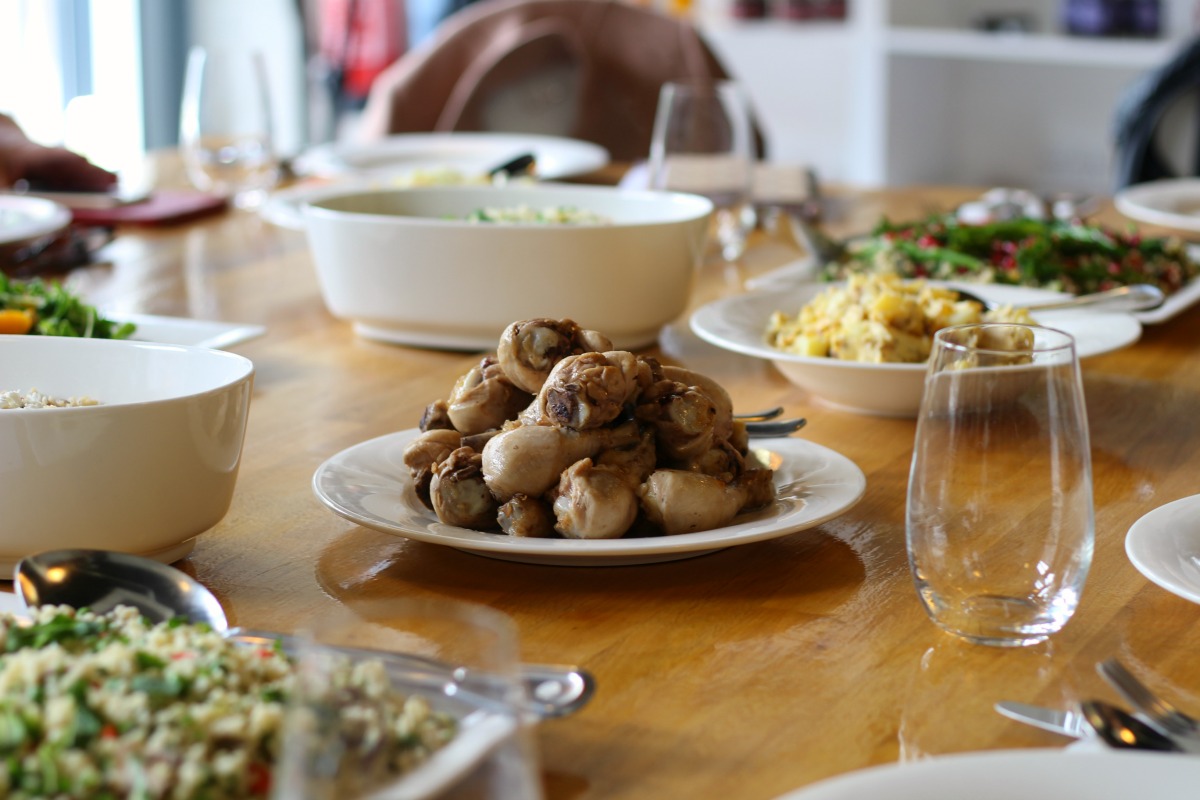 SLIMMER'S SECRETS WITH TEFAL ACTIFRY
A couple of weeks ago I was invited to attend a cooking class hosted by Frankie Essex of TOWIE fame. She revealed the new Tefal Actifry Smart XL for us to try. I had heard good things about this new kitchen appliance so was excited to test it. Our focus was to prepare healthy alternatives to classic takeaways.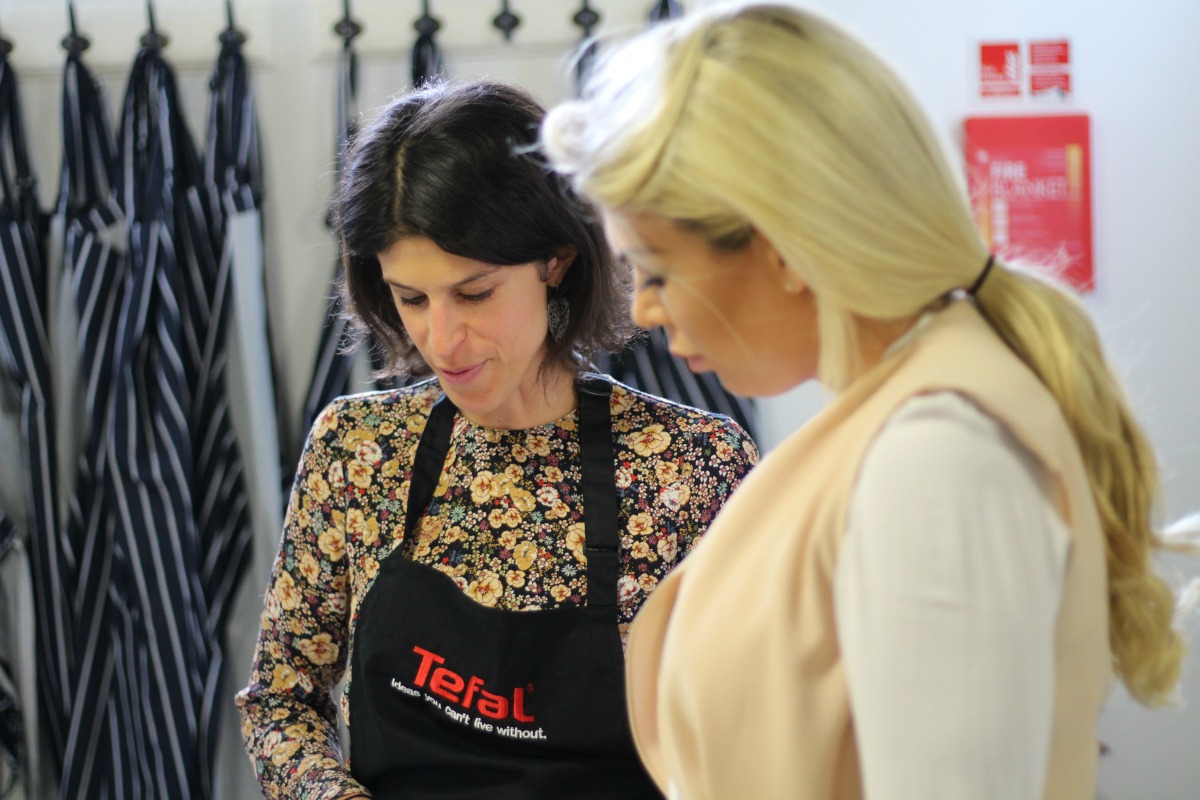 Teaming up with my blogging buddy, the always bubbly Talya from Motherhood The Real Deal we got cooking. Our recipe was a delicious mix of marinated chicken drumsticks and a crunchy salad with fennel, celery and apple. It was the easiest thing to do. While the chicken cooked in a mere 15 minutes in the Actifry using only a tablespoon of oil we chopped up the ingredients for the salad. The Tefal Actifry does all the work for you, even stirring and turning the chicken making sure it's cooked evenly all over. Such a tasty lunch or dinner that you can prepare in no time at all.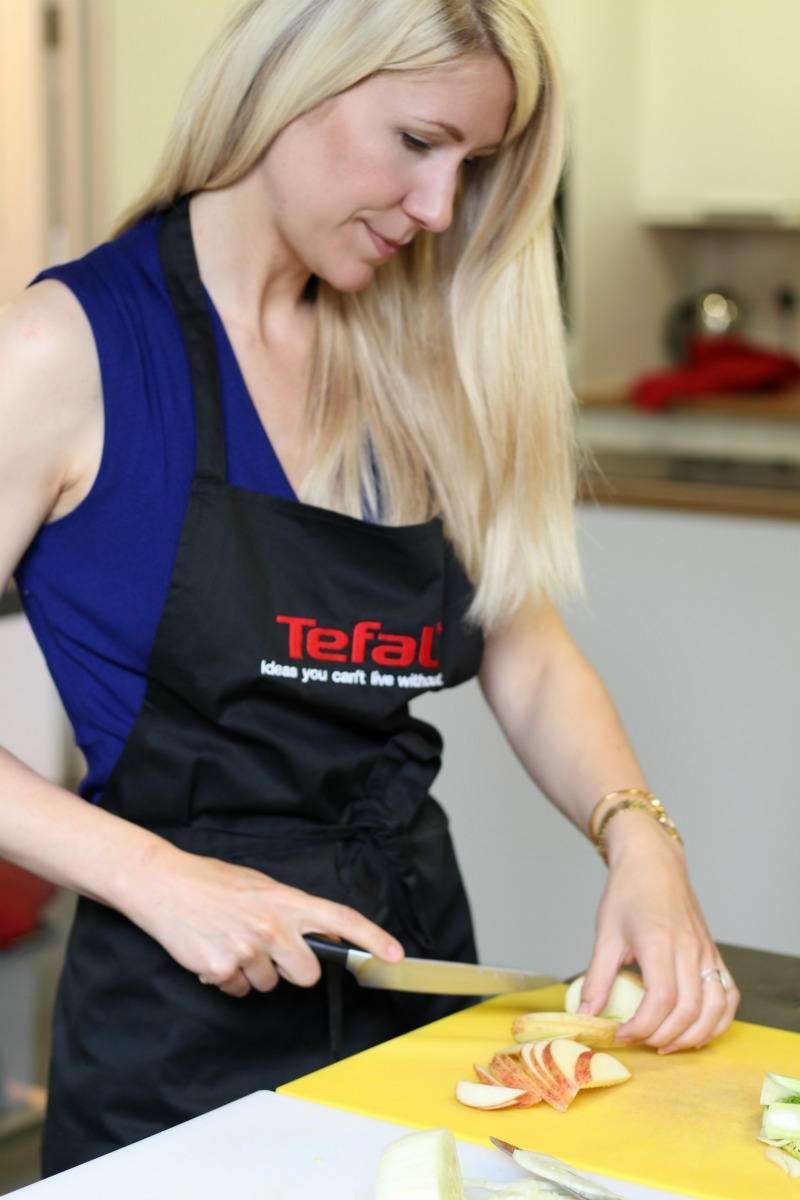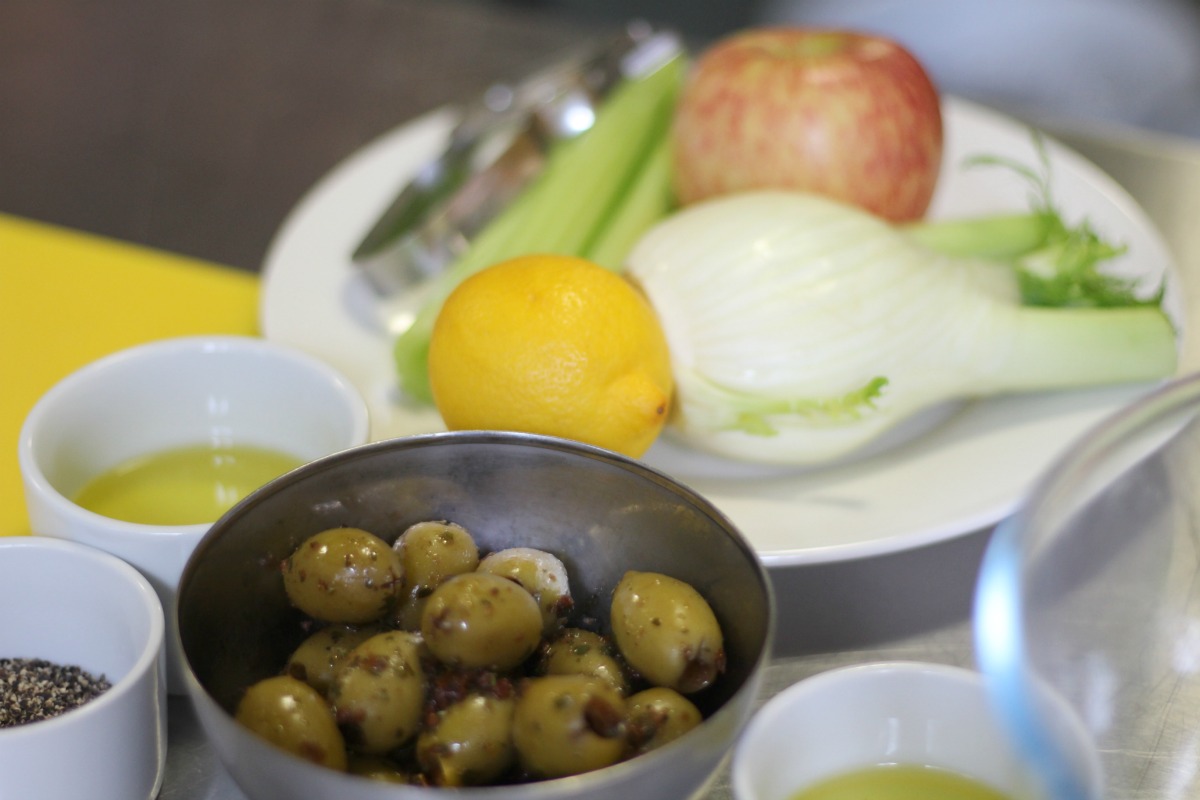 The other attendees tried their hands at chips, an Indian curry and a perfectly cooked salmon. We sat down and enjoyed this multitude of delicious dishes discussing the difference in both calories and fat content compared to takeaways.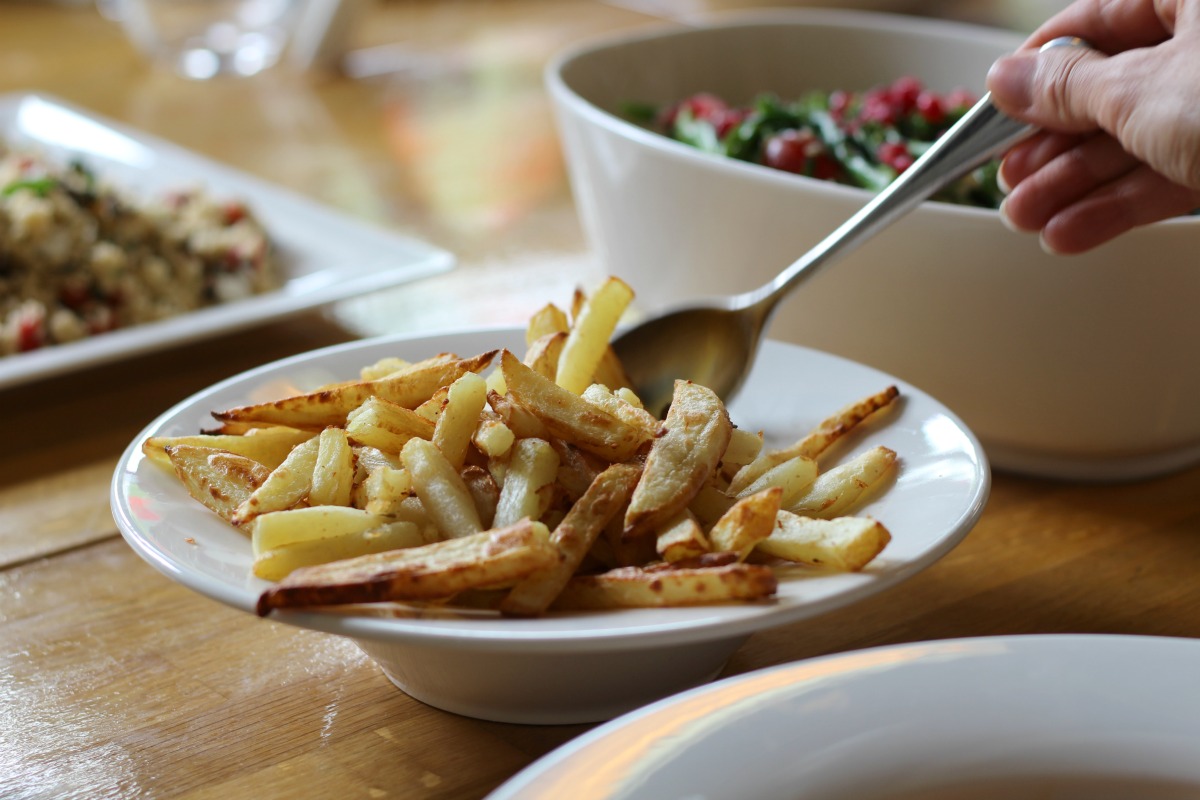 TRYING THE TEFAL ACTIFRY AT HOME
After the event, we were sent the Tefal Actifry Smart XL to try at home. It's been a hit especially the Chinese chicken thighs I cooked the other night and also the roasted potatoes I made for our Sunday lunch. It's super easy to use and you can connect it to a smartphone using blue tooth. The app gives you a vast selection of recipes to try so there is no excuse for not staying healthy this summer! If you need more inspiration check out the Slimmer's Secrets from Tefal.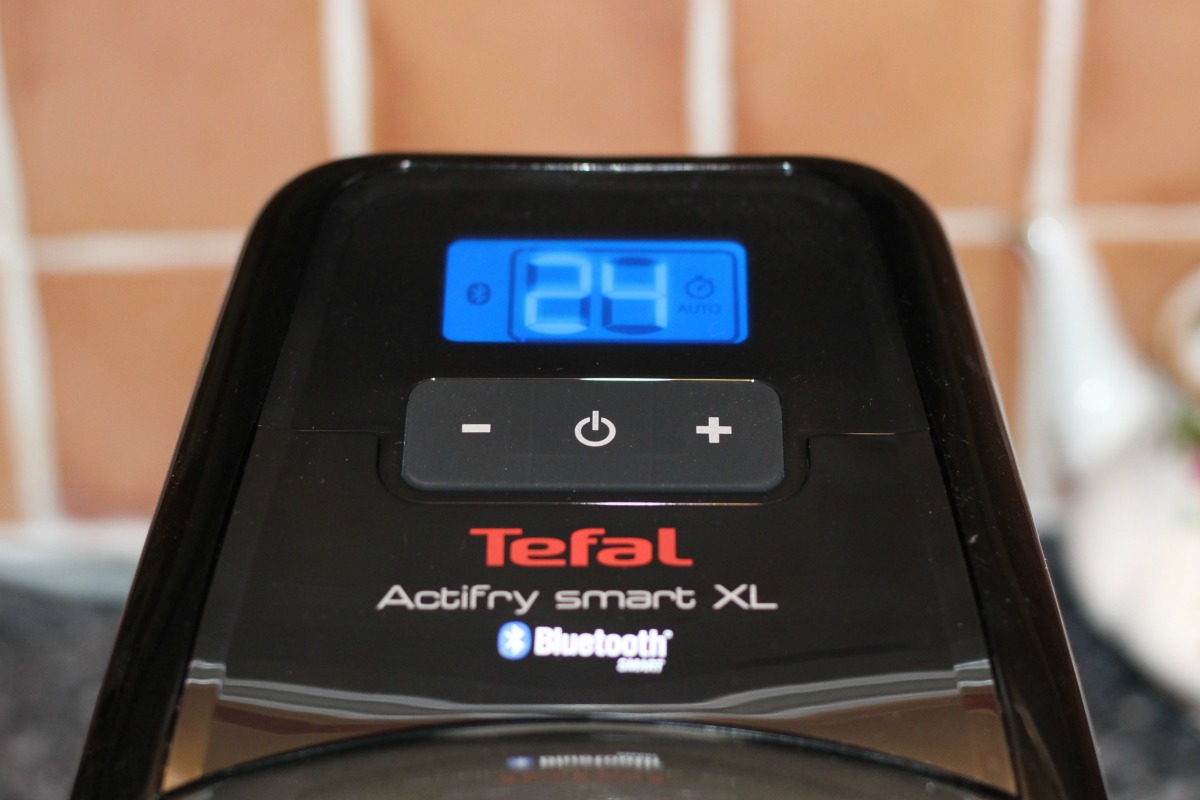 The machine is also very easy to clean and the parts are suitable to go in the dishwasher which for most modern families is a must. It comes in various sizes and models to suit anyone's needs.
Have you heard of the Tefal Actifry? Is it something you would try?