Most people associate nordic cuisine with the elusive creations of internationally renowned restaurants like that of Michelin star restaurant Noma in Copenhagen. Some might think of delicatessen (or not?) in the form of pickled herring or Swedish meatballs when you say Scandinavian cooking. Though what about hot dogs?
Believe it or not, we eat a lot of hot dogs in Scandinavia. I mean A LOT! We have little carts strategically placed around cities like Copenhagen called a Pølsevogn in Danish and in Stockholm called Korvkiosk in Swedish specialising solely in these bap wrapped sausages. People stop by for a quick lunch on the go or pig out (no pun intended) after a night on the town. When you land at Copenhagen Airport you're even greeted by these hot dog stands. This means you can get a taste even before you've entered the country properly.
So what make ours different from a traditional warm woof woof?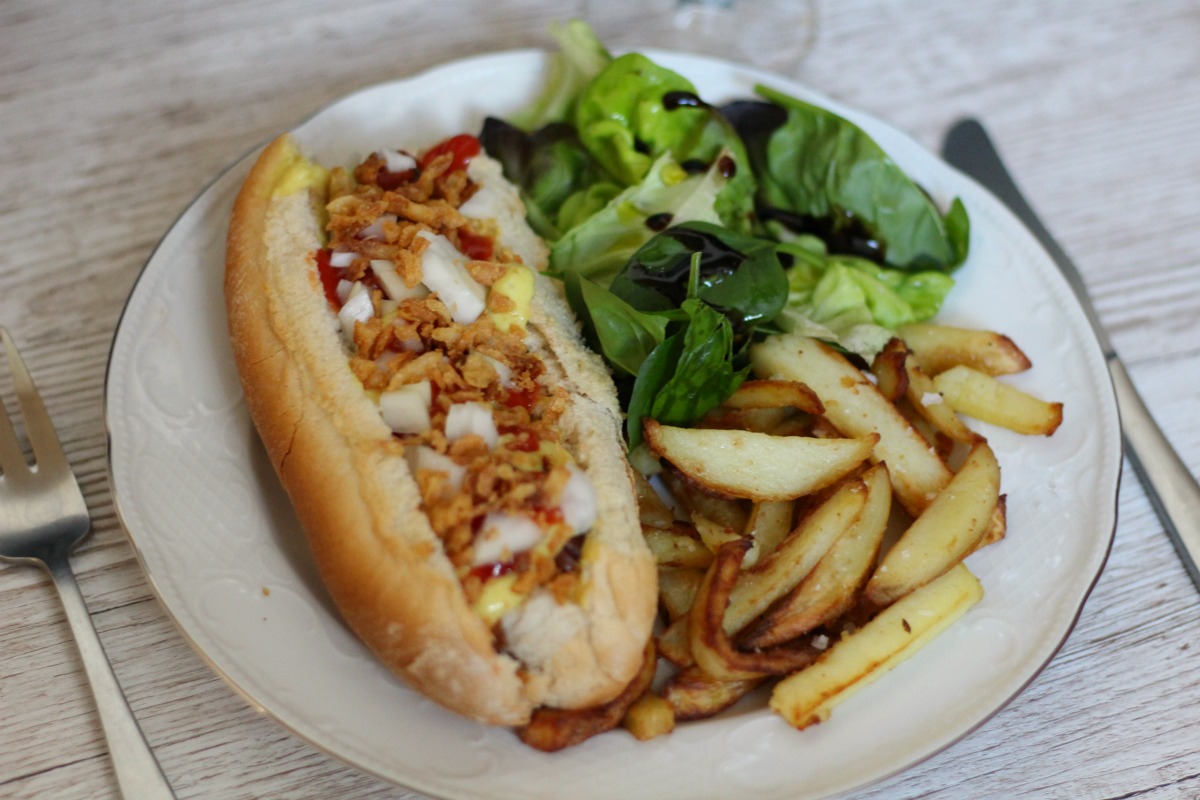 If you go to Sweden you can brave one of their Halv Special (half special) which is basically a traditional sausage in a bun topped with prawn cocktail. Yes, you read that right, a hot dog with a seafood salad topping, so basically a nordic surf 'n' turf if you will.
In Denmark, we keep closer to the traditional American hot dog which became ubiquitous throughout the US during the 20th century. If you rock up at a hot dog stand in my home country and ask for a 'hot dog med det hele' (a hot dog with everything) you'll soon be served a bun with a dog covered in ketchup, mustard, remoulade sauce (we'll come to this in a minute), raw onions, so-called ristede løg (crispy onion) and slices of pickled gherkin.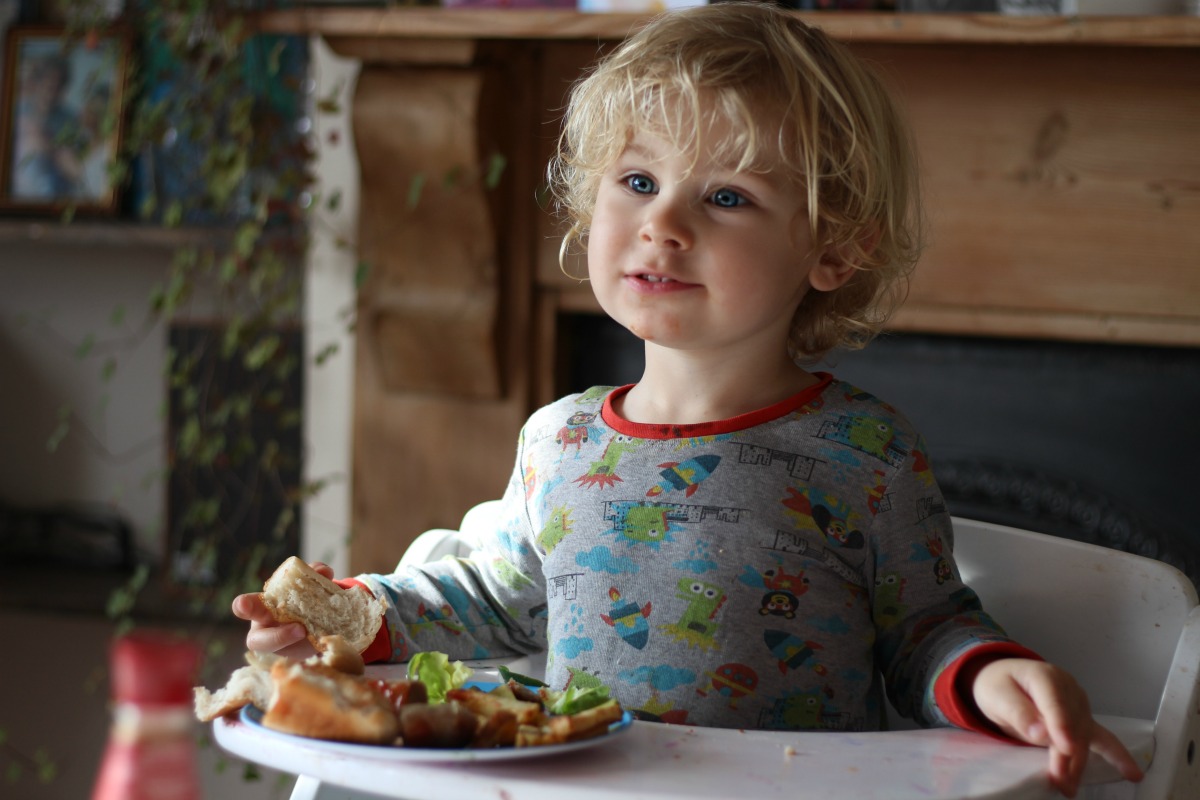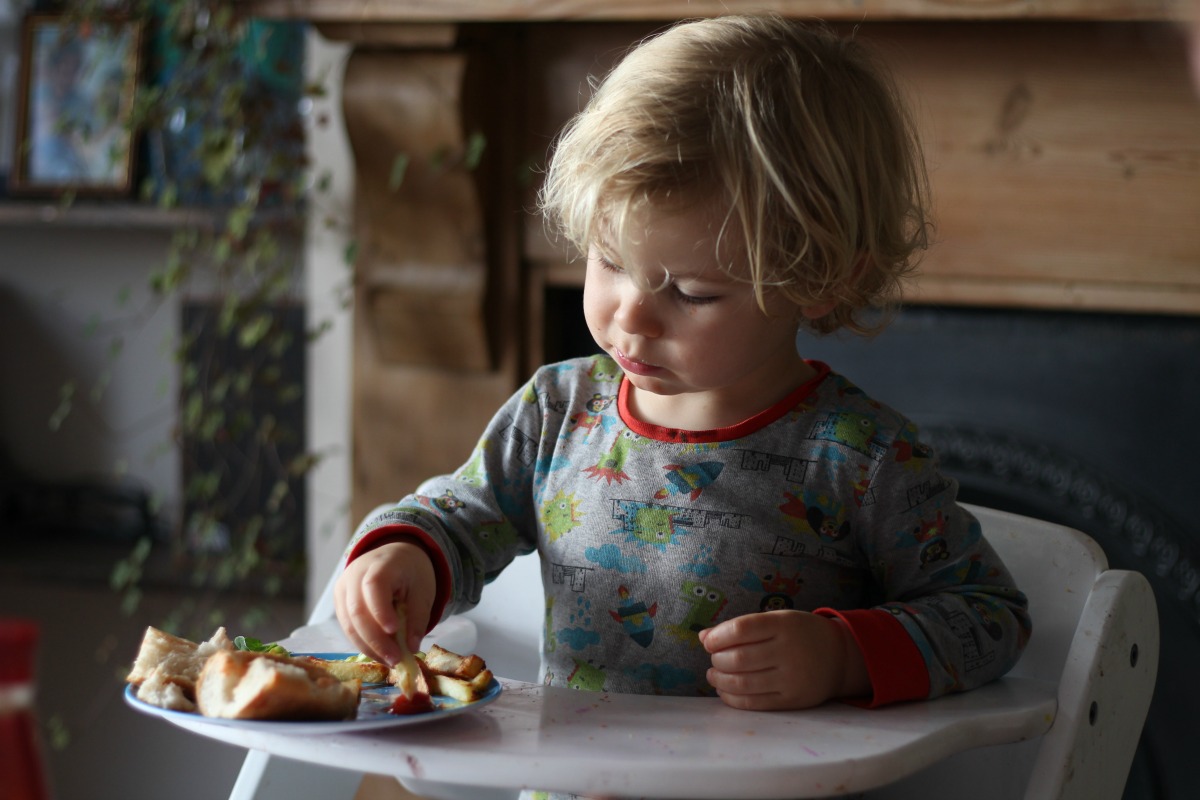 Caspian embracing his Scandinavian heritage
HOW TO MAKE SCANDINAVIAN INSPIRED HOT DOGS
Well, it's really not that complicated. With BBQ season just around the corner, I suggest grilling your dogs but pan frying or cooking them in the oven will do as well. Just make sure they are cooked through. Gently heat the buns and cut them lengthways. Add one sausage per bun and decorate with all the condiments starting with ketchup, mustard, remoulade followed by the two types of onions and the sliced pickled gherkin (not pictured).
If you are serving these to kids I might leave out the mustard, raw onions and possibly the pickled gherkin.
The remoulade is a sweet mayonnaise-based sauce and the crispy onions are different to traditional fried onions, crunchy and sweeter in taste.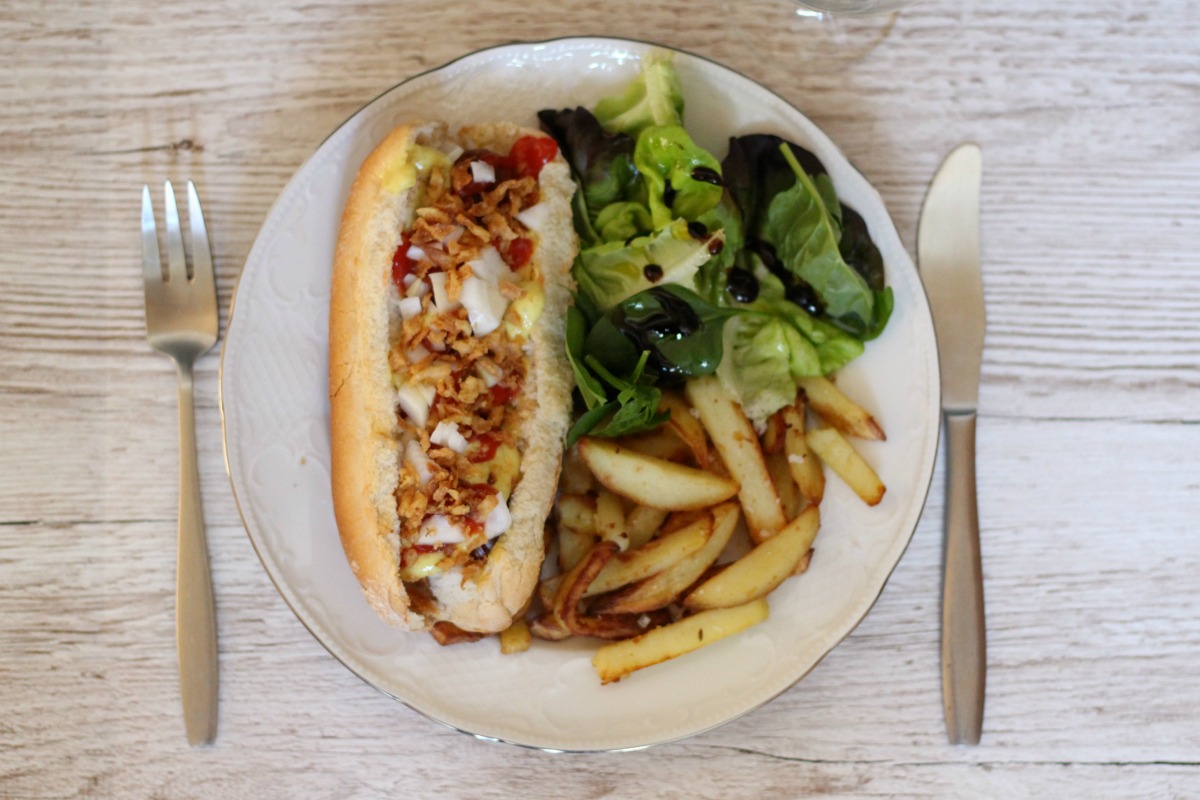 I served ours with a salad (not traditional though I always encourage healthy eating) and hand cut chips made using our new Tefal Actifry.
What you'll need:
Sausages
Baps
Ketchup
Mustard
Remoulade sauce (Try Scandi Kitchen or Ocado)
Crispy onions (Try Scandi Kitchen, Ocado or Tesco for these)
Raw onions
Pickled gherkin
Potatoes for chips
Salad (optional)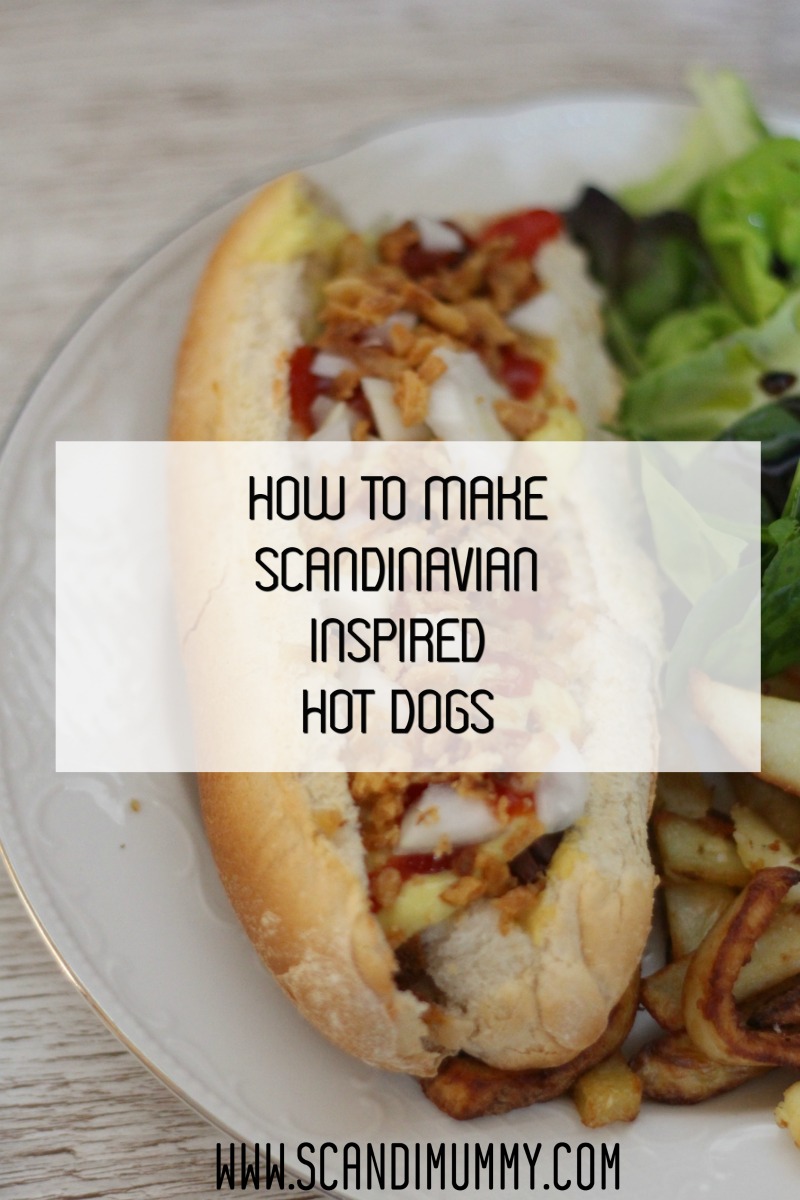 Would you try one of these Scandinavian inspired hot dogs?
Want more mouth watering and easy recipes? Then visit these fabulous bloggers!