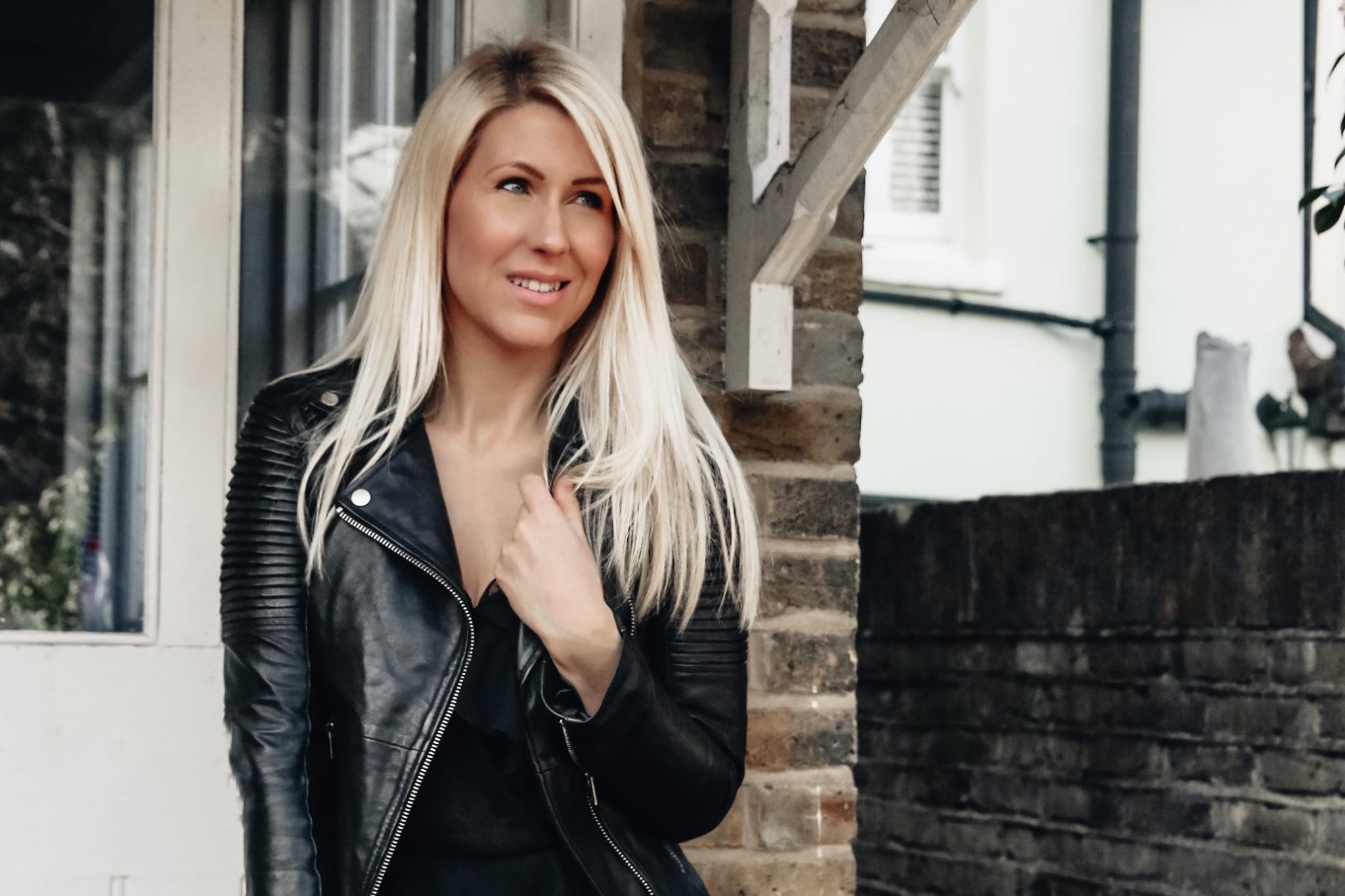 There's a lot going on in the world at the moment. This blog has as I've recently mentioned on Instagram always been my positive place. A creative space where I can focus on the beauty of modern life. I intend to keep it primarily that way. I love clothes and while I've been more conscious in my choice of what I'm adding to my seasonal capsule wardrobe I do feel that picking some new pieces can lift your spirit. These are some of my latest additions. I generally stick with a neutral palette so that I can mix and match with what I already have. Basics like a good blazer, a leather jacket and quality bags and shoes mean that I can look put together quickly. Often needed when balancing little children and a business. Even if most meetings will be held online for the foreseeable future.
My first choice is a little black lace dress from Femme Luxe. Before my birthday last month, I spoke about picking the perfect little black number. Back then I was focusing more on evening wear where I feel this design can be used for both. I love the lace layers and the frills which are perfect for spring and adds an element of fun. Paired with my black leather jacket and a stylish straw bag and I'm ready for anything. Let's hope the world sees brighter times soon.
NUDE DRESS IS A WARDROBE STAPLE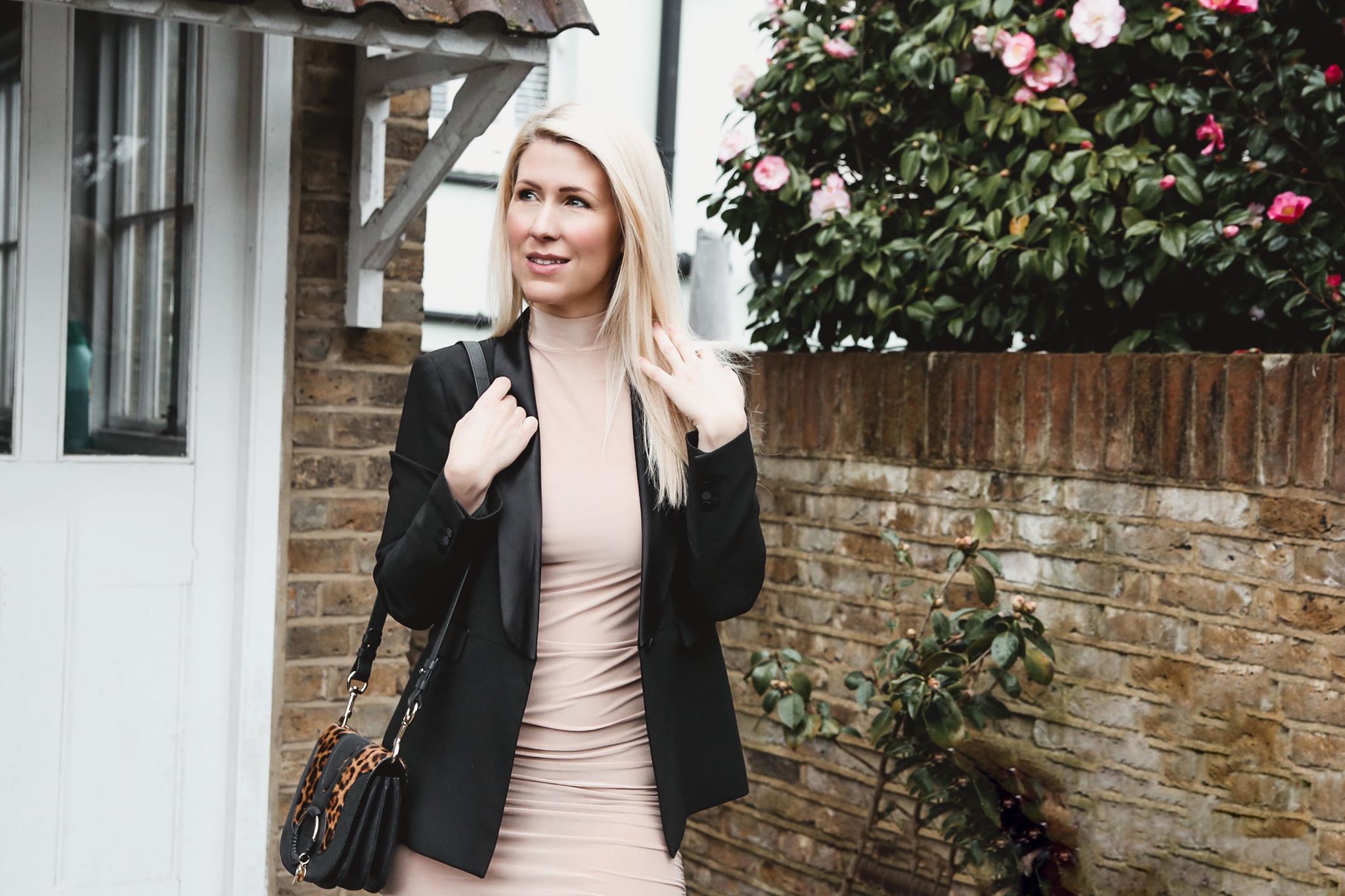 My next choice is a high-neck sleeveless nude dress. Worn under a blazer it makes for a great work look but styled with heels and diamond jewellery it can easily be worn on a night out. I love this figure-hugging ruched dress model which is very comfortable to wear. Without being seethrough.
DENIM IS ALWAYS A WINNER
Denim never goes out of fashion and is hardwearing. I loved my denin dungarees when I was pregnant. I love my jeans now. This denim dress is unique in design with its puffy sleeves and buttons down the front. If you love shirt dresses you'll love this one. It thicker thanks to the fabric. It's super comfortable, too. Plus most importantly it has pockets.
A practical dress when you have kids and hang out in the garden but also easy to style for when we can all head out again. The belt allows you to add definition to the shape and can be worn in different ways.
ANIMAL PRINT FOR WHEN YOU ARE FEELING WILD
As you might know, I love a bit of animal print. Often it's worn more during autumn and winter but this sheer animal print bodycon dress works really well in a spring wardrobe. I like that it is high-neck which makes it more usable and can even be styled with a thick knitted cardigan on more chilly spring evenings. Still hoping the coming months will allow us time to spend in the garden. Maybe even enjoy a BBQ.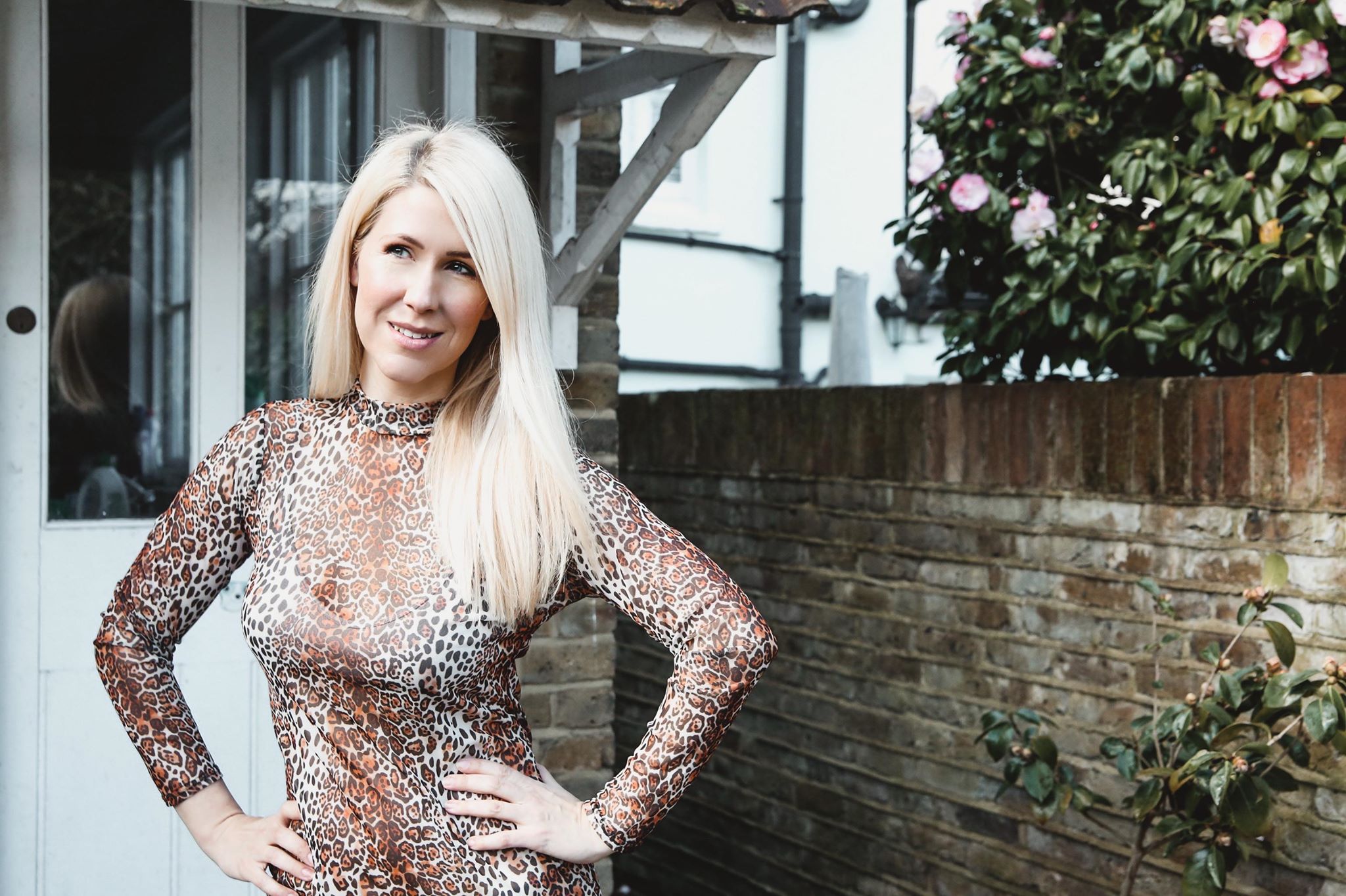 How are you feeling at the moment? I think getting up and getting dressed every day even if you are spending it at home will help lift your mood. Always feel free to reach out if you need some virtual support. My inbox is open!
Disclaimer: I was sent these products for review and compensated for my time. All words, opinions and photographs are my own.