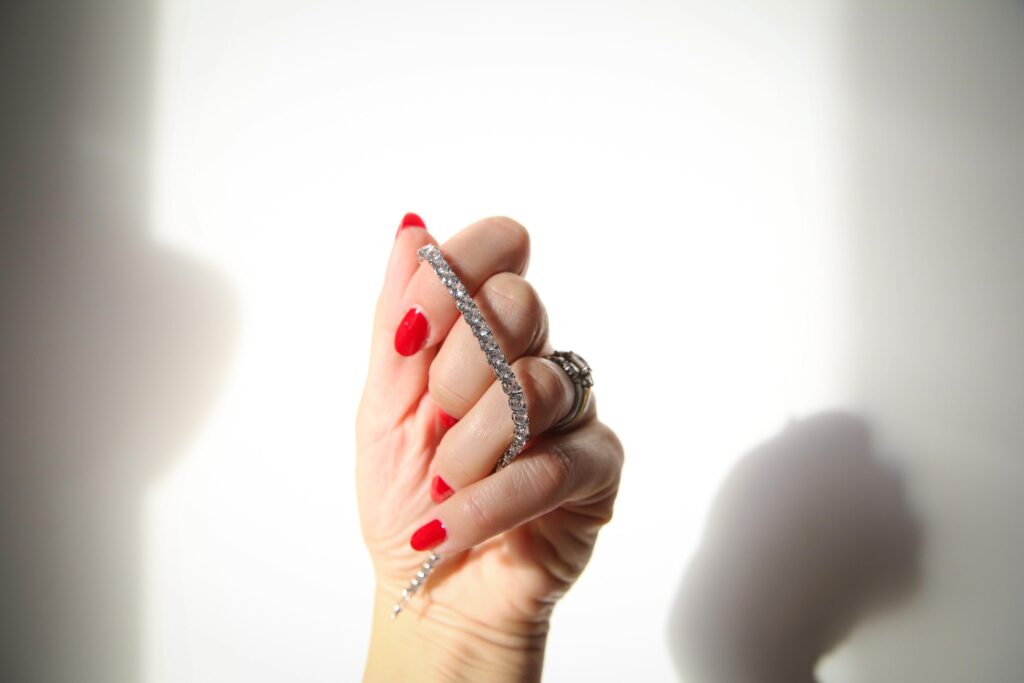 What's top of your Christmas Wish List this year? For me, it's always been a tennis bracelet. Over the years I've tried to curate my wardrobe. This includes my jewellery and accessories. It's important to me to only hold on to pieces that I wear regularly and that truly bring me joy. This goes for adding new items as well. I've long wanted a beautiful tennis bracelet, yet prices for a diamond one can easily compete with a deposit on a house. For this reason, I've refrained from adding it to my wish list. Then I discovered Carat London. A company that specialises in non-mined gemstones. With over 20 years of experience, they are experts in this field. The craftsmanship is clear and the sparkle easily rivals that of diamonds while the pricepoint is much more affordable.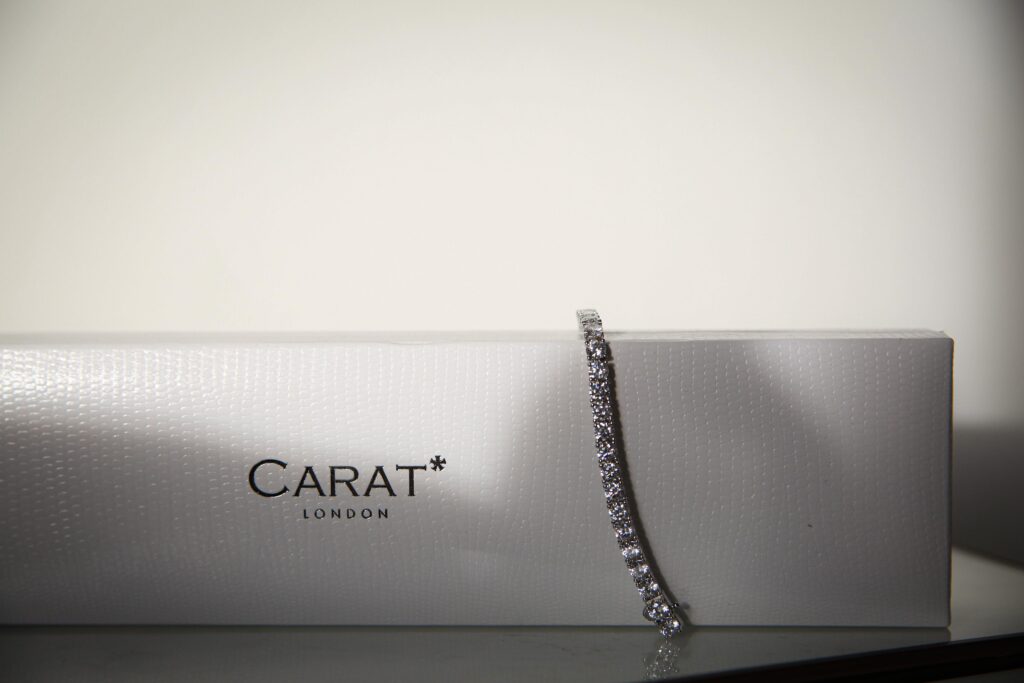 CHOOSING A TENNIS BRACELET FROM CARAT LONDON
Carat London has a fantastic range of tennis bracelets. From dainty ones with a modern slider lock like the Lexi bracelet to more of a statement piece like the Hailey. Whether you are looking for something for everyday wear or want a bracelet for a special occasion they cover it. I went for the medium-sized Francine. It's a round prong tennis bracelet with a safety lock. Made from sterling silver with a white gold finish and a total 3.05ct eq. You can choose between 16cm or 18cm in length so make sure you measure your wrist before ordering. To me, this is the type of bracelet I can wear every day styled with a pair of jeans and shirt. Or with a little black dress and a pair of heels heading out for dinner.
With a busy life juggling a business and the boys plus trying to stay active it was important to me that the bracelet has a proper lock and even a safety feature. The Tennis Bracelet got its name thanks to former tennis star Chris Evert. During a match in the US Open her George Bedawi diamond bracelet broke and fell of her wrist. Legend has it she even had the match paused so they could look for it. This is why it's so important that you bracelet fits properly and it comes with a safety clasp.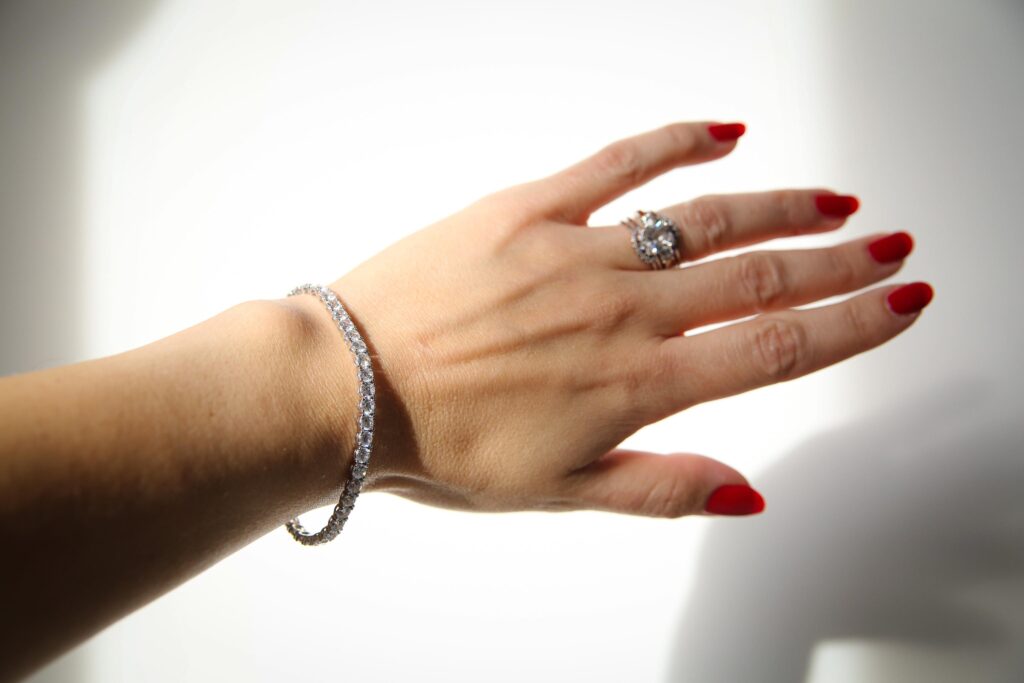 BEAUTIFULLY PRESENTED IN WHITE GIFT BOX
The bracelet comes beautifully presented in an elegant white gift box. Especially if you are giving this to a loved one it really adds to the wow factor. It also makes storing your bracelet easier when you are not wearing it. Or if you are bringing it on holiday it will be protected. It won't be damaged as it lies straight secured by two elasticated bands at each end. I have already received so many compliments wearing this stylish tennis bracelet. It definitely catches people's eye!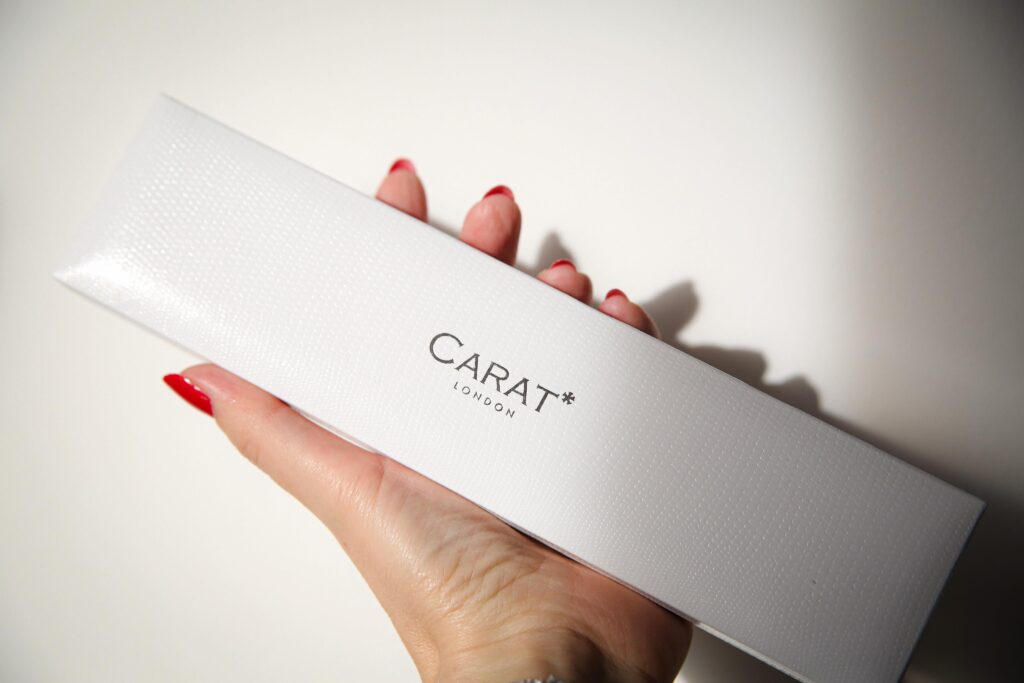 Disclaimer: This is a sponsored review. Please note all words, opinions and photographs are my own.