It feels like my maternity leave has flown by and I'm starting to get caught up in work life again. I love the freedom of freelance though, and hopefully it will still mean plenty of wonderful hours with Caspian alongside work. But it can be quite a stressful type of lifestyle, too. Especially with a young baby in the mix trying to get the pieces of the puzzle to fit. So I definitely need to get organised, but also remember to schedule in a bit of me time.
I have therefore been searching for a really good diary. I've never actually needed one before, sure I've had plenty, but after a couple of weeks I used to forget about them and they would end up in a drawer, as I've always been very good at remembering dates, times and appointments. Well, till I became a mum that is. I joke about the baby brain phenomenon, but I've had to realise that it is indeed very, very real. It's undoubtedly due to the lack of sleep, but with more important appointments on the horizon it's time to invest in something that can keep me on track!
Looking around various shops I came across this beautiful organiser (£12.99) from Waterstones. I love it as it simply has a line for each day of the month without a specific year, so I can start using it now and it will last till August 2016. With sections for budgets, notes and a to do list there is plenty of space to jot down blogging ideas, keep on top of weekly blog linkies, daily appointments and general must do's.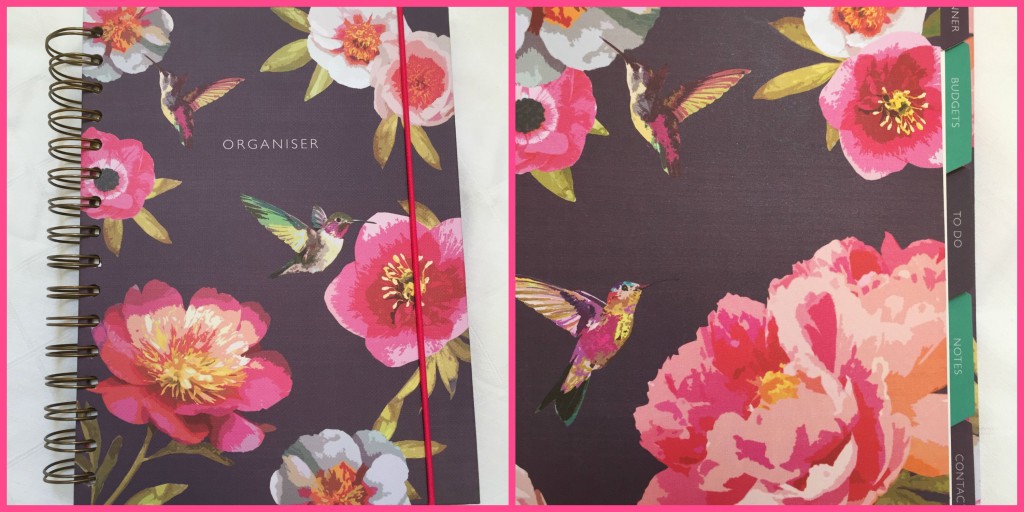 I've also decided that it is time for a haircut, as my last one was before Caspian joined us in February. So I've booked in for a couple of hours of pampering in two weeks time. I think I at least need to try and look professional when I'm out and about. Though getting to leave the house in clothes that doesn't have interesting stains on them is proving quite a challenge these days. Daddy Long Legs will definitely have his work cut out for him on the days when I'm away for work.
My last new treat was free as I was lucky enough to win some gorgeous bath salts from Neal's Yard Remedies recently. I never win anything, and I love their products both for face and body care so I was very excited. Plus my aching mummy muscles are extremely grateful for this prize that came about via Martini Mum on twitter! If you are on there I suggest you go follow @Martini_Mum for other exciting competitions and general great advice for grown ups.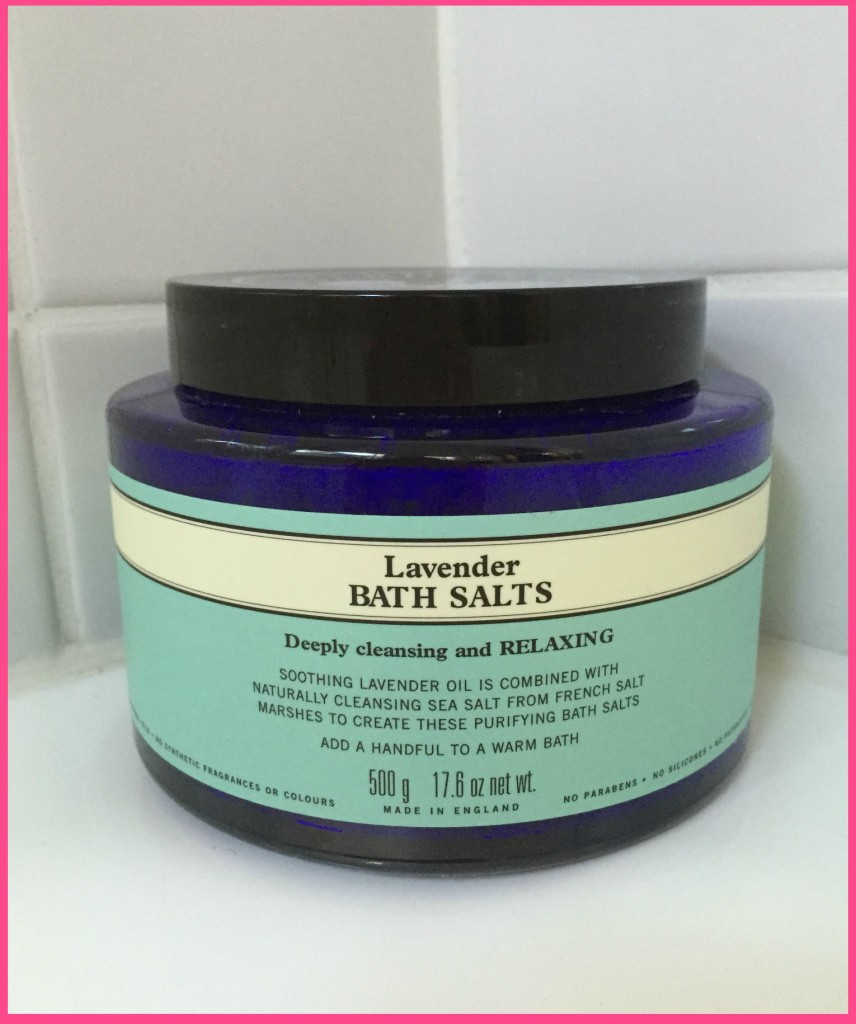 Indulging in this wonderful gift has become a part of my new evening ritual (on the nights when Caspian doesn't decide to cluster feed). I love my baths and a nice hot one before bed just seems to make me sleep that much better. Especially as this bath salt is infused with organic lavender oil. The smell is divine. It comes in the beautiful blue glass jar, classic of Neal's Yeard's products and brings a touch of spa to our bathroom. So if you are ever after an alternative present for a new mum this one is a serious contender. I've checked it out and the Lavender Bath Salts retails at £14.50 for 350 g.
What is your favourite treat for yourself?