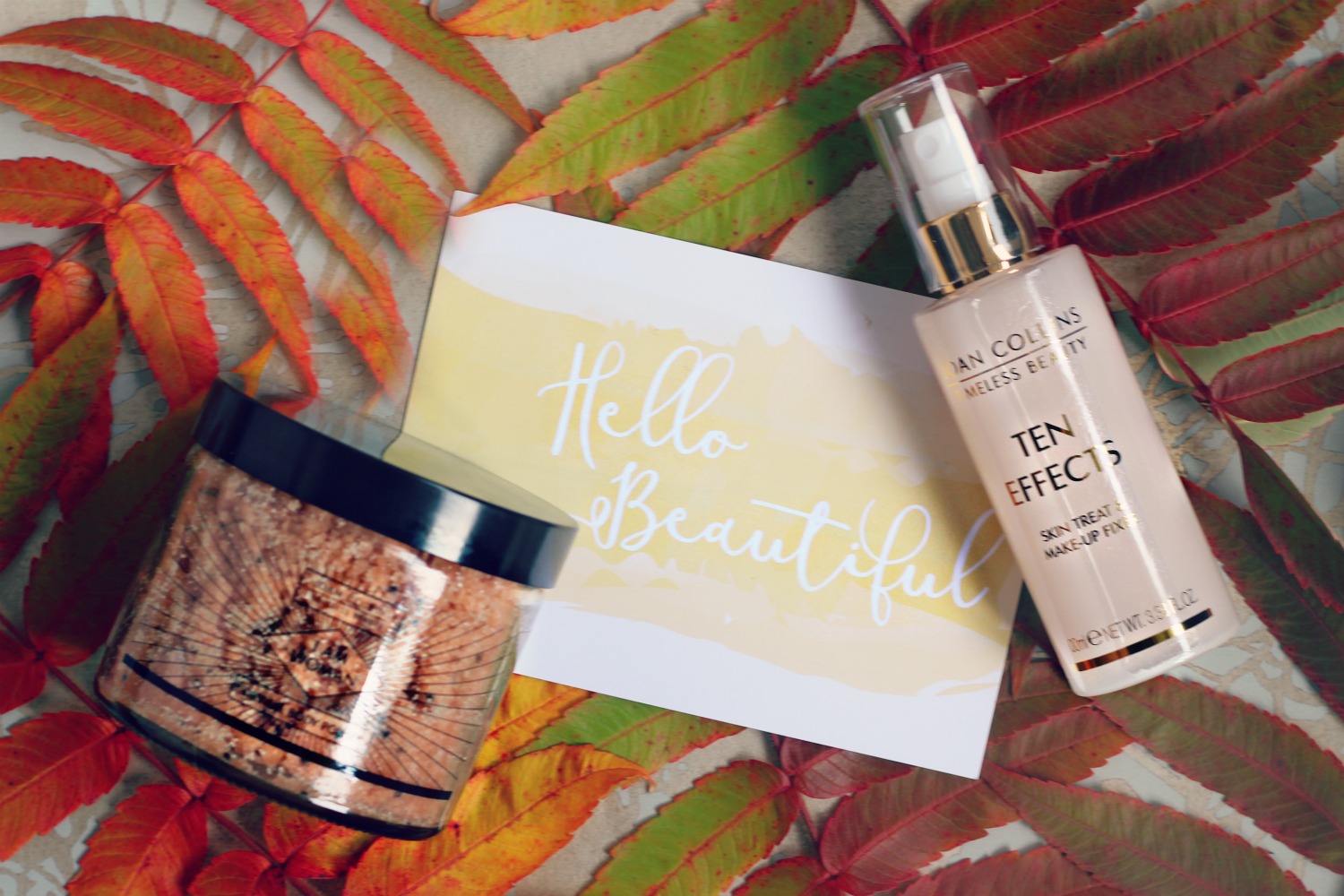 If there is one actress I was slightly (read utterly!) obsessed with as a teenager it was Joan Collins. My mum can vouch for this and will tell you how I would run home in the afternoon to catch Dynasty on telly. Yes, it was shown in Denmark, too. I was fascinated by Alexis, this fabulous wicked vixen played by Joan Collins. Not only did she land the best looking men, she looked amazing doing so.
She still does, and I know this for a fact as I've seen her up close. A couple of years ago I attended an acting masterclass with Dame Joan herself at the Haymarket Theatre in the West End. It was an amazing experience to hear all about her life and career. Also, if I look half as good at her at that age I'll be very pleased. So what's her secret?
I believe she has quite a strict beauty regime and has always avoided the sun. On top of this she uses some of the best products on the market. Now some of these are actually developed by herself. So when I was offered to try two from her latest Timeless Beauty collection I was quick to accept.
As a mum you need all the help you can get. I've recently tried to look after my skin better as it's something I hadn't prioritised much since having Caspian. There were naturally more important things to focus on. On the other hand I believe that when I feel good about myself I can, in many ways, be a better parent.
DRY-OIL POLISH AND TEN EFFECTS MAKEUP FIXER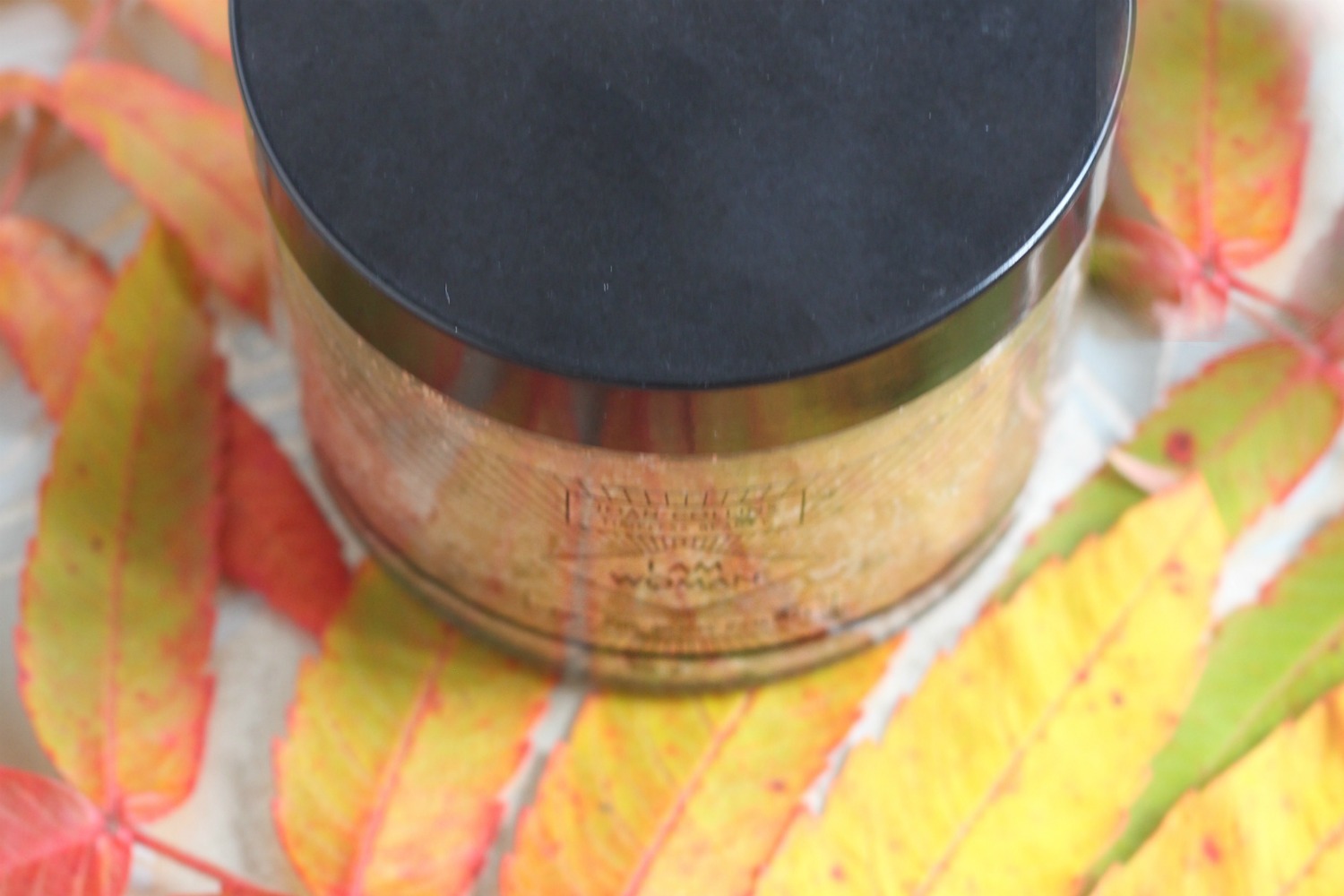 With winter coming I've often found my skin dries out due to the central heating when indoors. The Dry-Oil Polish was therefore welcomed with open arms. It has done wonders for my elbows in particular. I've used it all over once a week and then lingered in the bath (a very rare treat by the way!) afterwards to allow the oils to work their wonders. It's like a mini-spa treatment at home. The product is pink Himalayan Salt mixed with olive, avocado and golden Jojoba oils and kiwi seeds.  It has a quite distinctive sent, but pleasant at the same time. The oils used don't clog up your pores so this is excellent if your suffer from acne as well.
It retails at £18.00 and would make a lovely Christmas present or extravagant stocking filler for a lady in your life.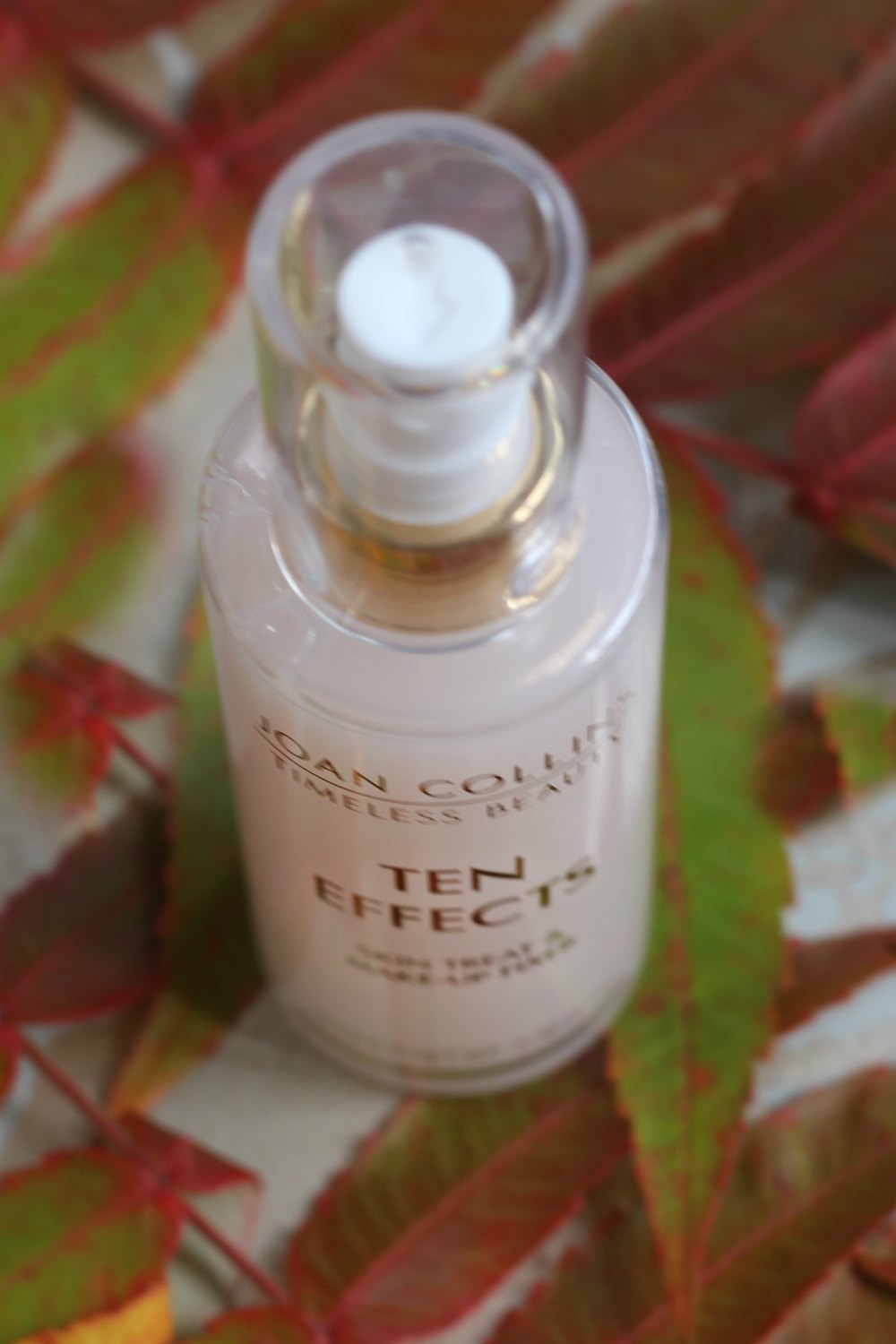 The other product I've tried is the Ten Effects Skincare and Makeup Fixer. It's full of goodness in the form of organic rose water, vitamin E, red algae gel and hyaluronic acid to name a few. I've enjoyed using it as a skincare product also on days where I haven't had makeup on – which when you're chasing a toddler become most. I felt that the mist wasn't quite fine enough when using over makeup. This is probably to do with the design of the bottle rater than the content. So even when sprayed from an arm's length I felt my face was wet rather than dewy. Though once it's set it does allow my makeup to last longer, which is great on days where I don't have a chance to freshen up. This one retails at £20.00 .
Did you ever watch Dynasty? And have you tried any of the Timeless Beauty collection?
NB! Please note we were sent these items for the purpose of this review. All words and opinions are my own.