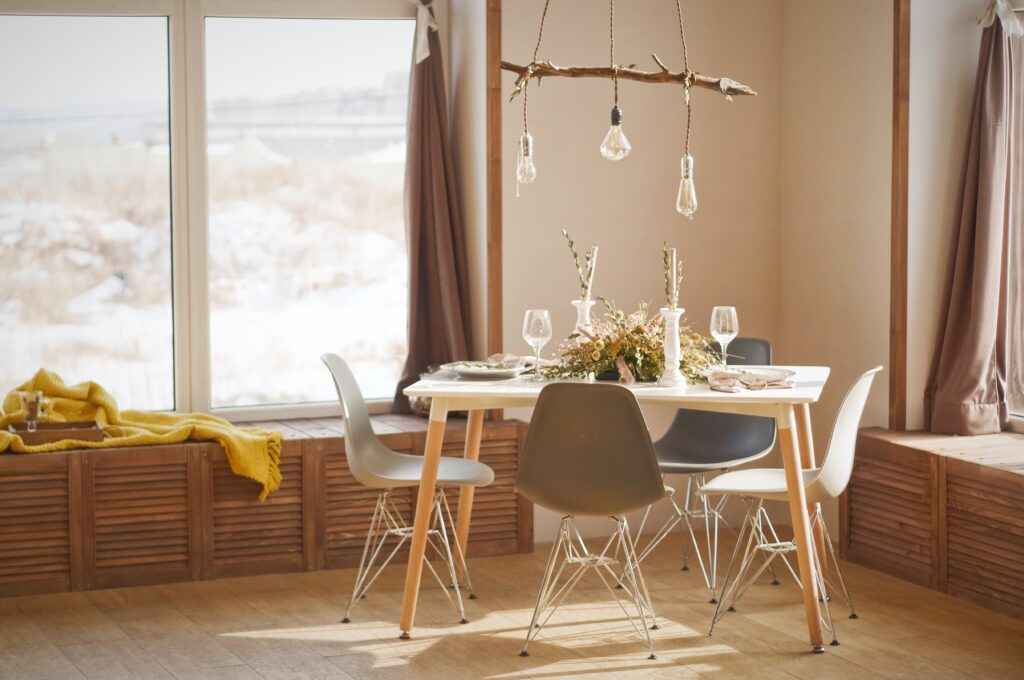 Managing a house is no easy task. Especially if you have children as well. Here we'll look at tips to minimise household expenses. If you think running a business is tough, try managing a household. It can sometimes prove even more difficult and overwhelming. At least in business, entrepreneurs aim to generate revenue to overcome expenses. This is not the case with a household. You generally don't generate income from your home on a monthly basis. Although if you take care of it you can make a profit in a sale.
Yet a house often equals a home. A place where love lives and therefore it holds an emotional connection. This is why many of us want it to look its best. To feel cosy and be welcoming. This includes decorating the rooms with beautiful wall art, pictures, and paintings, improving the garden, adding furniture, and much more.
MAKE SURE YOUR HOME AND CONTENTS ARE INSURED
As you love your home it's definitely worth considering getting it insured to protect it from adversity. The last thing you need is a huge unexpected bill should the worst happen. In simple terms, there are numerous types of household expenses that you need to pay for; some are essential such as electricity bills, water, and a utility bill, while some are redundant or a luxury.
However, managing all these expenses is easier said than done. Below you'll find a few tips to help you become more money savvy! Here are some great ways to make you minimize household expenses and save more money.
GREAT TIPS TO MINIMISE HOUSEHOLD EXPENSES
Shopping for a home is never-ending. Every day you have to buy something. from cleaning supplies to repair and maintenance of appliances. It is also necessary to help keep your home clean and in working order so you cannot afford not to invest. However, it doesn't mean that you can't save anything. Be wise and keep an eye on sales, savings and offers and sign up for newsletters for seasonal savings.
Often companies send newsletters via email that include special discounts and offers. Thus you take the benefit of these discounts and save money by shopping and stocking up. Another way to save is by participating in online surveys earning you credits or vouchers. Or try your luck at competitions and win giveaways.
HOW TO SAVE ON GAS AND ELECTRICITY
Electricity bills are an overhead that you'll have to endure every month. It's hard to survive without electricity. Most modern gadgets and appliances that you use around the house rely on electricity, so it's a running cost you can't avoid.
Firstly, you need to research prices yearly. It's easy to change supplier so you can shop around for the best deals. Generally, home cooling and heating appliances like AirCon and fireplaces, produce BTU (British thermal units) and contribute to the bills. Look at replacing the traditional fireplace with an electric one and the btu could be reduced and in turn, reduce your bill. An electric fireplace is more effective.
SAVE ON ENTERTAINMENT AT HOME
With most of us having spent the last year at home we can all agree that entertainment in the form of books, films and TV shows have been a real lifesaver. However, spending money on purchasing subscriptions of the OTT platforms can become expensive. Especially if you want to watch series on different platforms.
One way to cut costs is to create a group and divide the subscription amount among you. This way, you'll have access to the content, and you'll pay less for it.
Running a household means you need to take care of your needs and pay for them. However, it is essential that you act smartly, stay on top of bills and subscriptions to be sure you save more don't waste money. How do you minimise household expenses?