This is an advertorial post 
Warm days playing in the garden. Sunny times at the beach. Picnics in the park. Summer is just around the corner and I can't wait. Caspian loves being outside. We have so much fun in the garden chasing frogs, playing with the neighbour's cat and kicking a ball around. Though all of this means my little man gets hungry and hot. I've teamed up with The Super Yummies to bring you snackspirational ideas to handle the two o'clock toddler hunger. Also for when it strikes on warm and sunny days.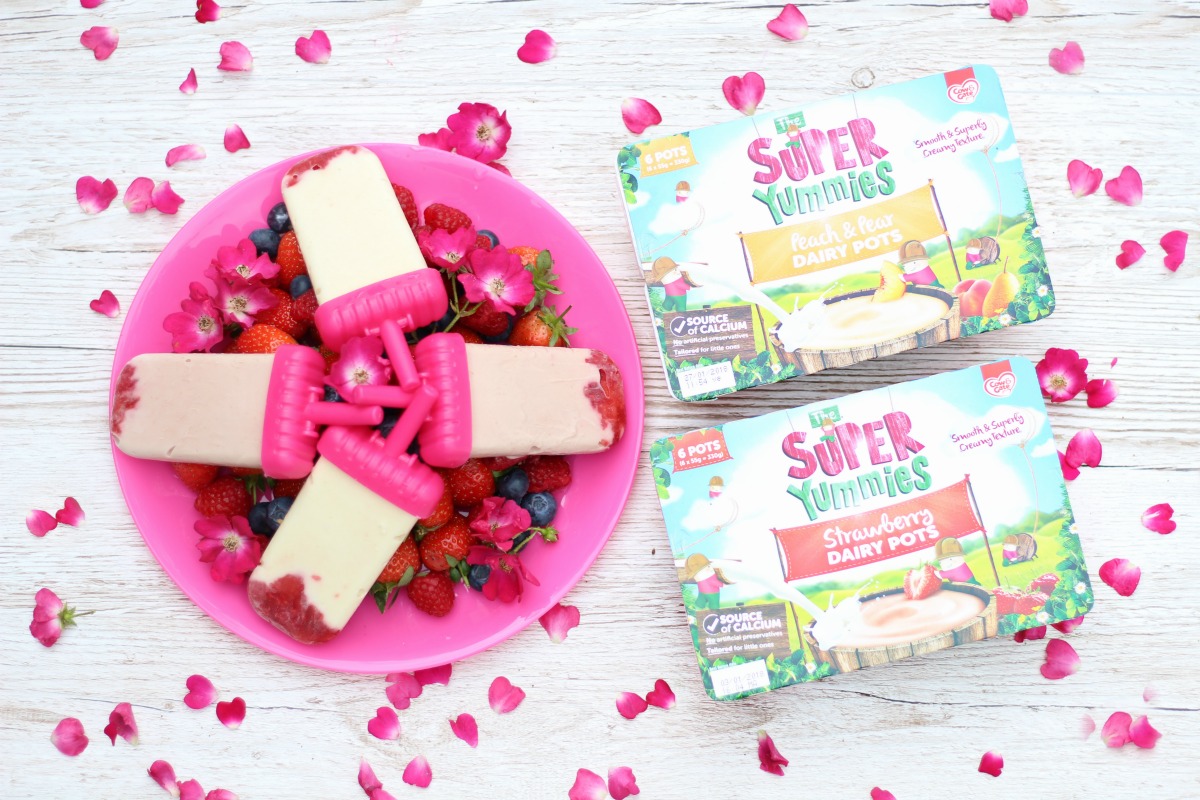 If you are looking for more snackspiration then don't forget my post from earlier where we created fun and colourful toddler plates inspired by animals to help your little ones enjoy delicious snacks both on the go and at home.
SUPER YUMMY FROZEN DAIRY ICE LOLLIES
Caspian is a big fan of fruity snacks, so I was so happy when I heard that The Super Yummies have brought out a new range of dairy pots. These are great both in the morning, on the go and perfect for turning into tasty ice lollies. There are two delicious flavours to choose from; Peach & Pear and Strawberry.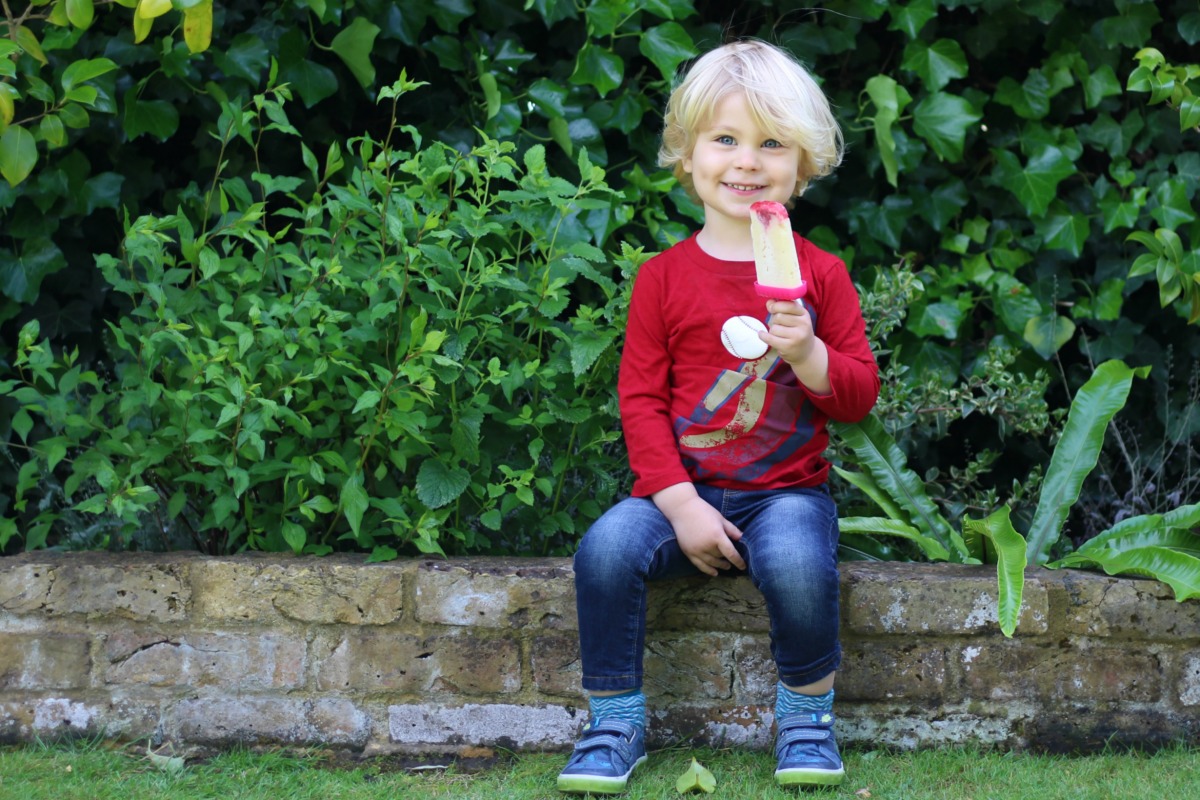 Not surprisingly Caspian's favourite word at the moment is ice cream. He will even design his own using colourful Duplo blocks stacked on top of each other. I've been offered these plastic substitutes more times than I care to remember this week. It's very cute and kind of him, but I thought it was time to create some actual edible ones.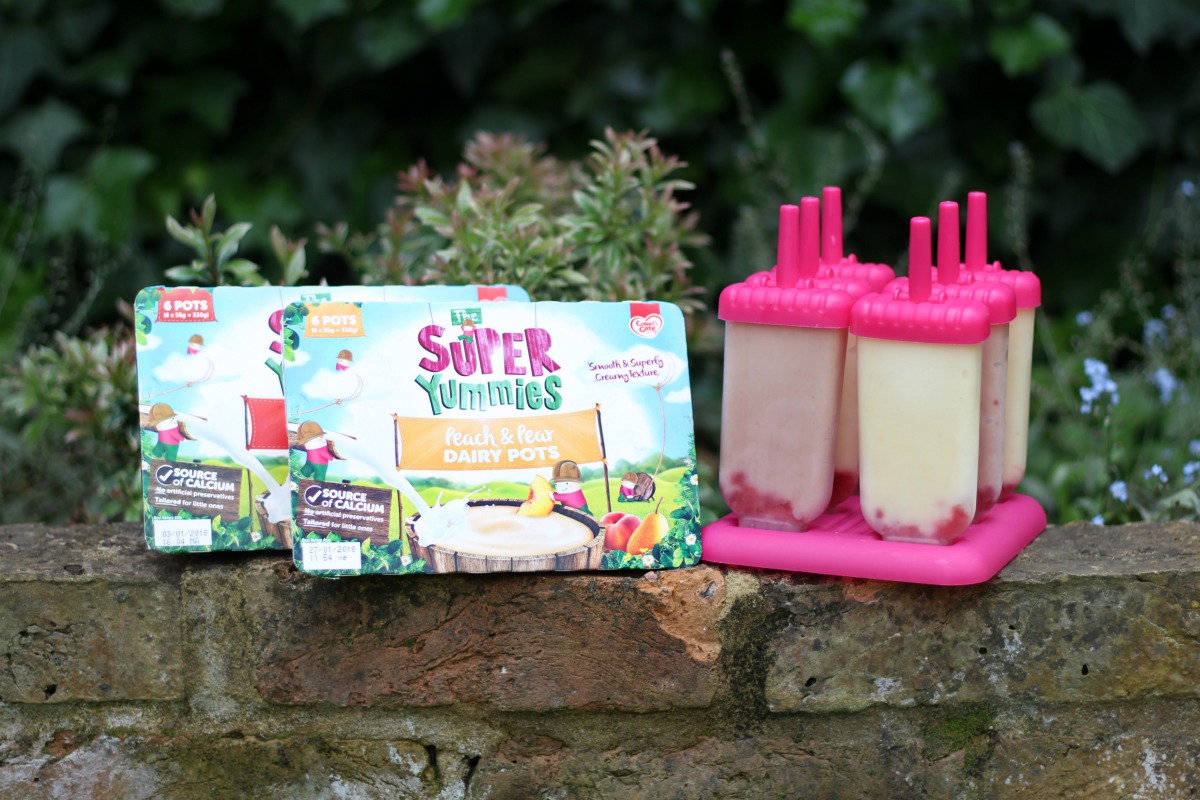 The new Super Yummies dairy pots are perfect for this. All you need are some reusable ice lolly moulds, fresh fruit and a freezer. You can add any fruits that your toddler normally enjoys from bananas or berries to mango or kiwi fruit if you are looking for something a bit more exotic. If you don't have moulds like these you can simply add wooden sticks to the pots and pop them in the freezer as is.
We went with a mix of summer berries. I mashed up raspberries and strawberries and added them to the mould. Then I poured in the Dairy Pot and popped them in the freezer for 3 hours. I used around 1,5 pot per mould but for younger toddlers, using one pot is fine.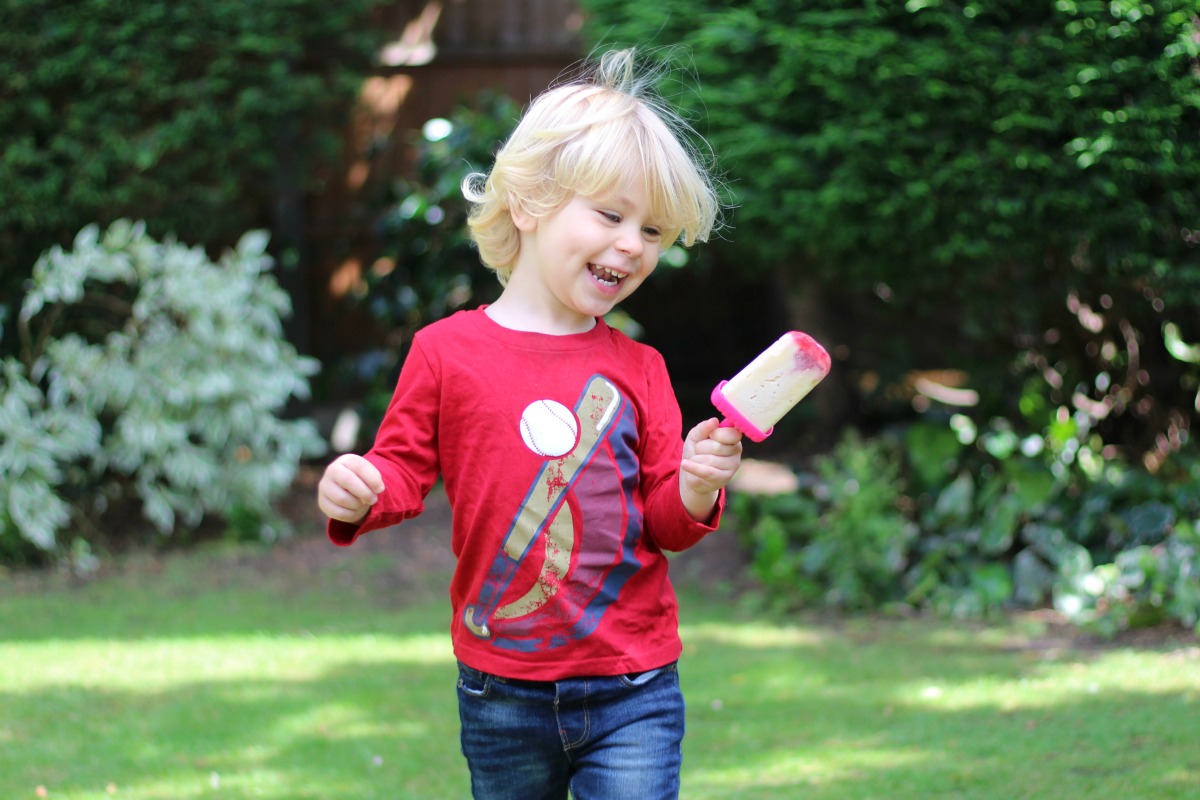 I love that all the hard work is done for you by The Super Yummies. As you can see from Caspian's happy face they are a huge success!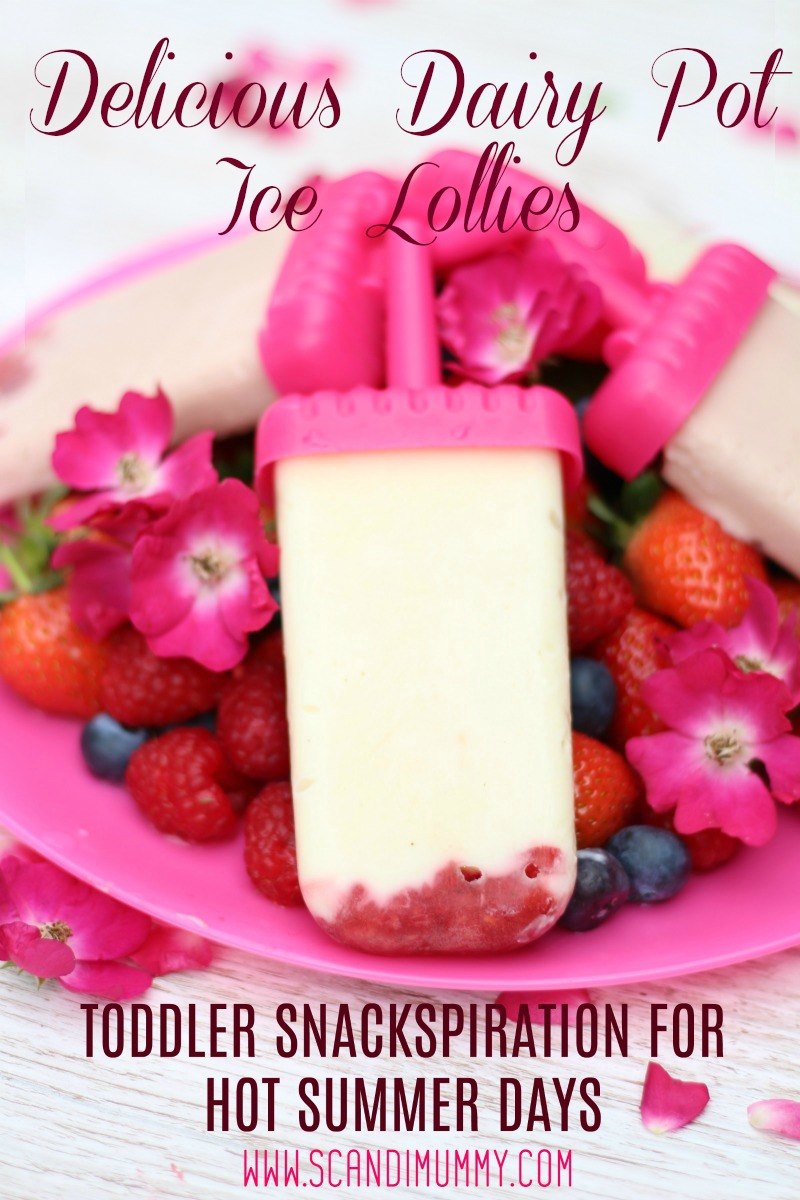 TASTY TREATS FOR ADULTS TOO
Serving up these semi-homemade ice lollies is a great way to help cool down your children when they've been enjoying hours outside on hot days. Naturally always make sure your little ones are well hydrated and preferably in the shade during peak hours between 11 am and 3 pm.
These also look fantastic if you want to impress guests this summer as they not only are pretty, they also work well as a cooling dessert after a BBQ. Serve on a large tray of fruit and ice for everyone to enjoy!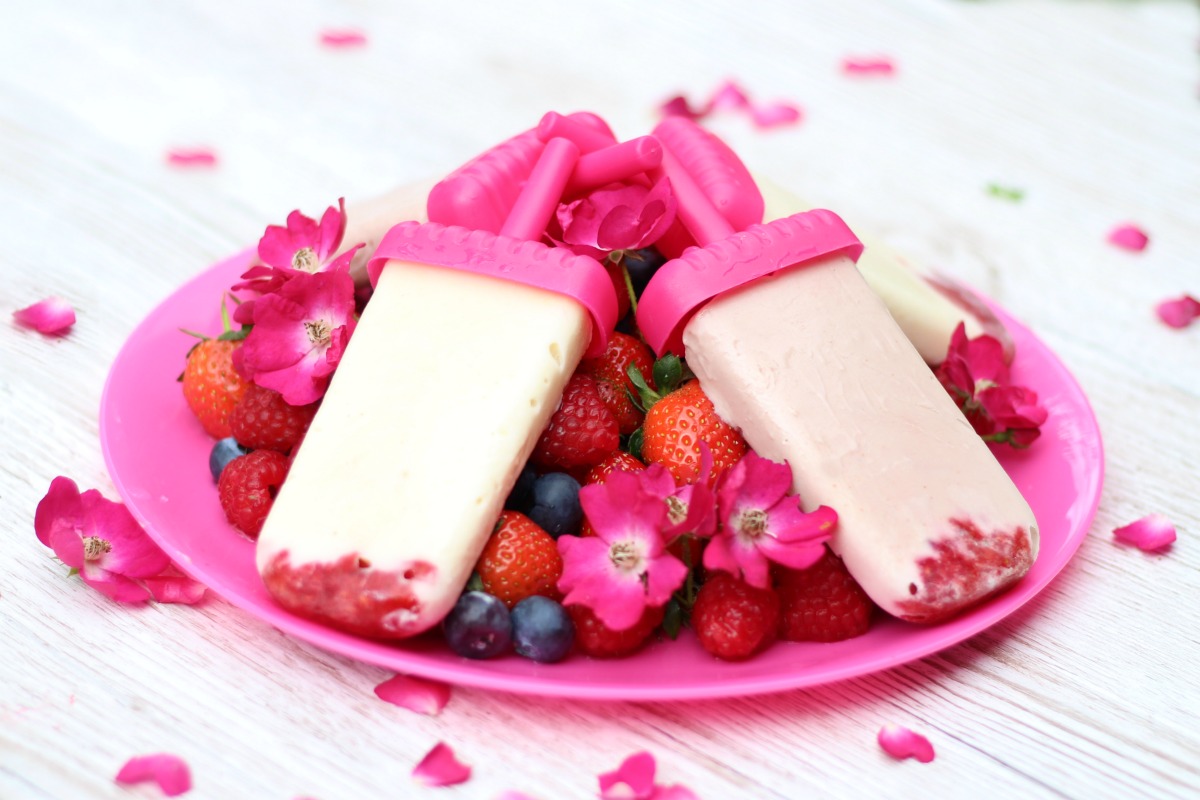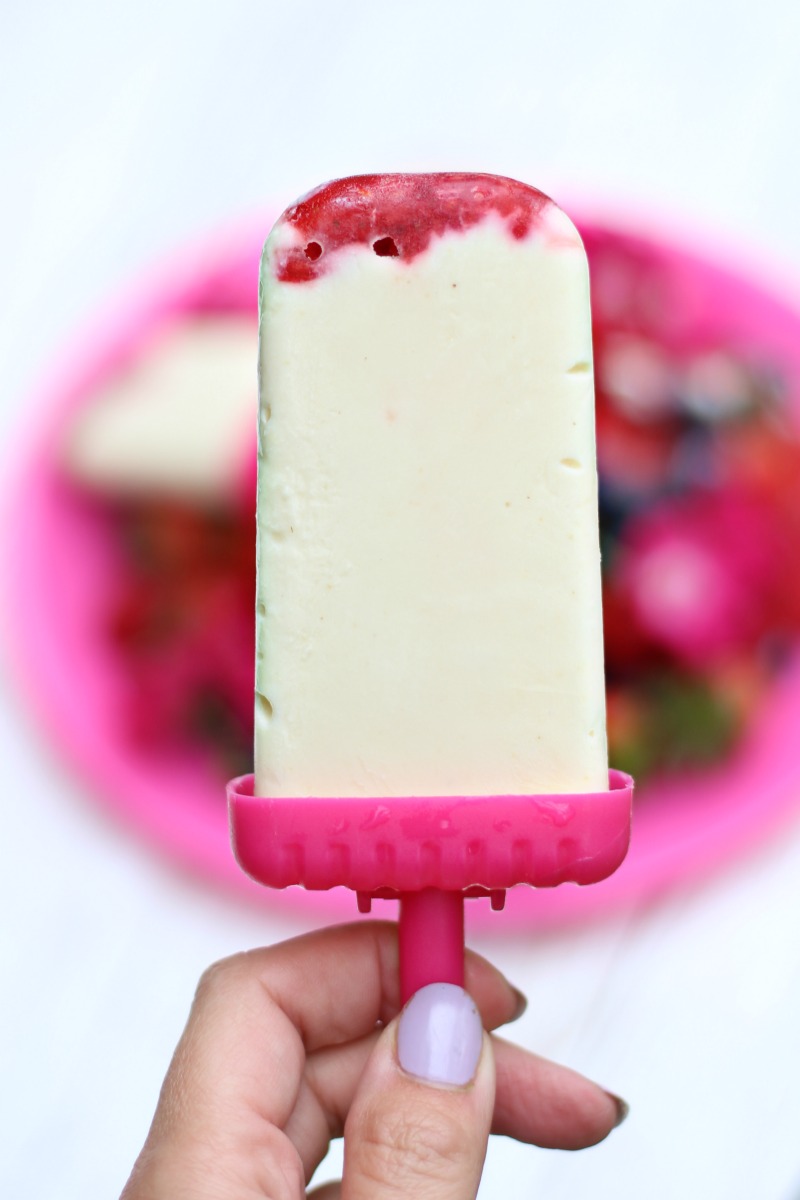 The new Super Yummies Dairy Pots are out now and available to purchase only at Morrisons. Would you try these frozen dairy ice lollies?
Please follow and like me: