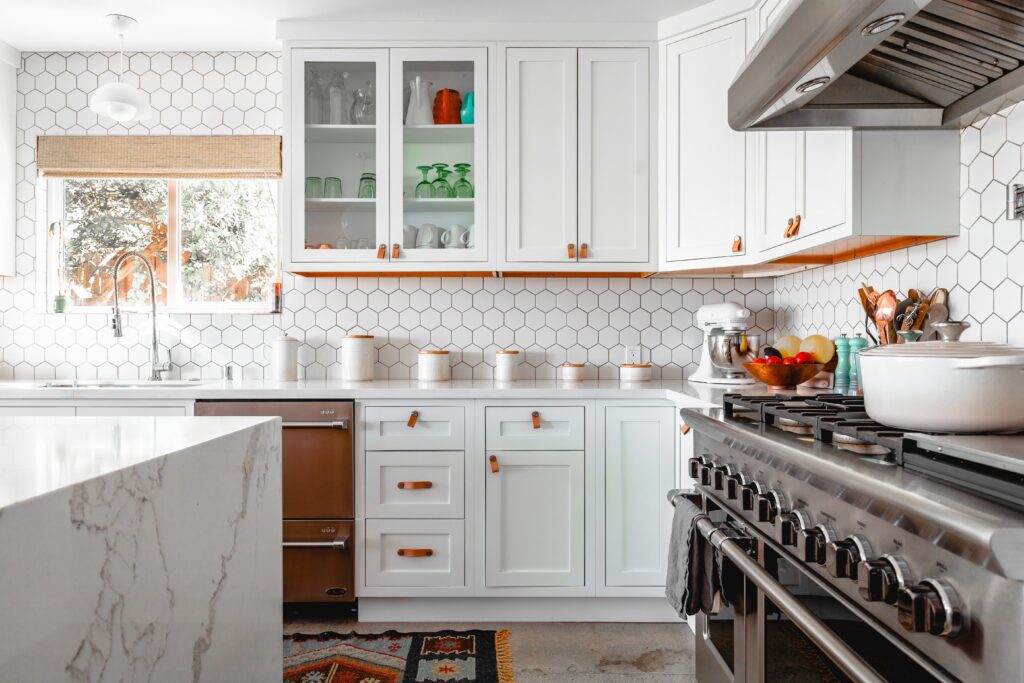 If you are thinking of designing a new kitchen there are many things to take into consideration. Often considered the heart of a house you want to make it both welcoming and useful. Many of us realised that our living spaces could do with either an upgrade or expansion during the various lockdowns of the past couple of years. Spending so much time at home opened our eyes to the possibilities not to mention the shortcomings of our surroundings.
Sponsored content
This year has been all about home renovation for us as a family. Since before the boys arrived we've been working on renovating this beautiful old Victorian townhouse in SW London. It's definitely become more of a passion project than a streamlined update. It has been anything but straightforward. Keen to preserve original features while also allowing the space to accommodate our family's needs very much means we've been taking baby steps. We have recently completed the garden room. Originally the dining room which has gorgeous french doors leading out to the garden it has now become a comfortable and inviting living room perfect for hosting friends over the summer months. The next step is the hallway before we tackle bigger projects like the downstairs kitchen refurbishment.
RESEARCH AND PLANNING
I do believe research is key. From figuring out the best layout to researching which appliances come with the top recommendations, doing your homework pays off. Especially if you are working with as old a house as ours. In many ways, we are keeping the original layout of the kitchen. Although we have already added an extension which will house the kitchen and the original kitchen space will before more of a breakfast and dining area.
While you might have your eye on a specific kitchen design it's important to be realistic. If you can bring in an architect to help with the layout so nothing is missed before the work starts. Study the original house drawings and ensure you know where the plumbing and electricity are.
GET YOUR FINANCES IN ORDER BEFORE YOU START THE WORK
One of the reasons we are yet to fully embark on our kitchen makeover is down to cost. It's a project you can't afford to get wrong and knowing exactly what everything will set you back will make the project run smoother. Make sure you detail the cost of a new kitchen so there are no surprises. Even then it's wise to factor in a fund for emergencies. At the moment the price of materials is constantly rising so what you budgeted for at the start can easily go up. In many of the other rooms we have renovated we've done a lot of the work ourselves. While we can still do the painting and decorating a lot is best left to the professionals when it comes to installing a new kitchen.
MAKE IT A SPACE YOU WANT TO BE IN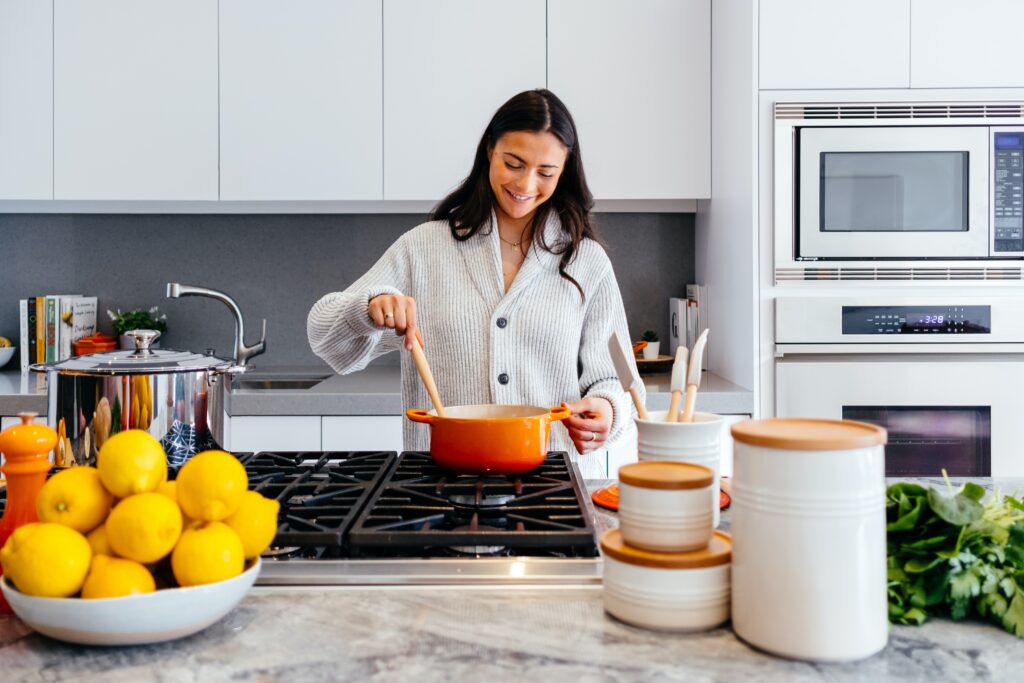 For years now we have lived with the smallest kitchen known to man. A tiny one-person space. While it holds everything you need to cook it's certainly not a space for entertaining. I love cooking but also love being sociable so I would want an inviting kitchen area that allows guests to comfortably hang out while I prepare the food. This would be a key element of our downstairs plans. The space we are redesigning is very dark so I'm hoping to opt for brighter colours to lift it and bring in more natural light. While you might opt to do more of the work yourself to save on cost it can be useful to get input from a designer on how to best achieve your desired look.
Also, think of your family's needs – both now and in the future as hopefully, your new kitchen will last you years. While our young boys might not eat that much now I remember the appetite of my brother when he hit his teenage years. I foresee we need a big fridge and a lot of freezer space to accommodate what is to come.