Advertorial post in collaboration with Baby Jogger
A lot of parents fear travelling with little ones, some to the extent that they shy away from booking holidays in those early days altogether. Though as long as you are well-prepared it will be a smooth ride and memories you can cherish forever.  Remember babies sleep a lot leaving time for mum and dad to enjoy themselves, too. For older children, holiday kids clubs are a godsend. For most, it seems to not be the actual holiday though but the journey there that fills them with dread.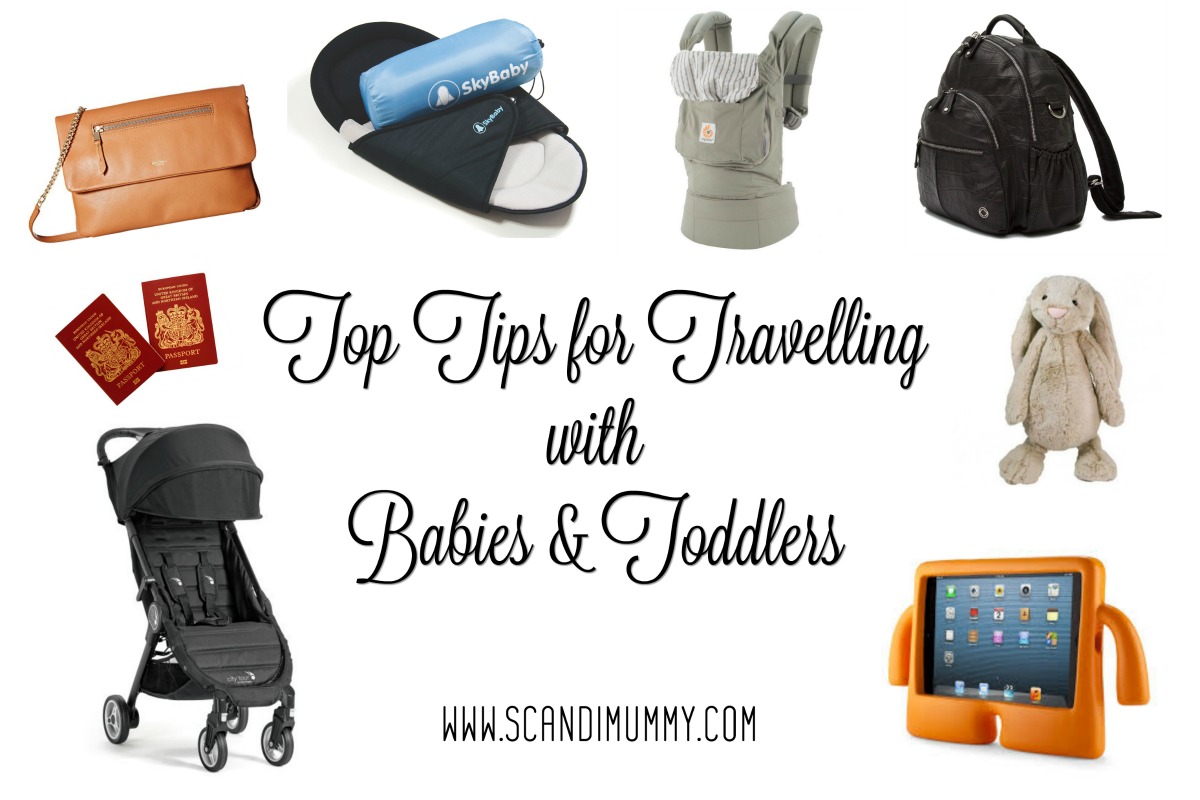 Living in another country left me with little choice if I wanted to introduce my baby to my family. This has meant several flights to Denmark since Caspian was born in February 2015. From our first trip when he was only two and a half-months-old to more recent ones with a now active two and half-year-old, I've experienced it all. Here are some of my favourite tips for travelling with babies and toddlers. Even on your own!
MOST IMPORTANTLY YOU WILL NEED
A lightweight stroller that folds up small is my absolute number one for travelling with a baby or a toddler. Firstly it means you can easily manoeuvre through the airport and should your toddler need a nap that's sorted, too. You have a place to hang your bag and store your shopping until you get to the plane.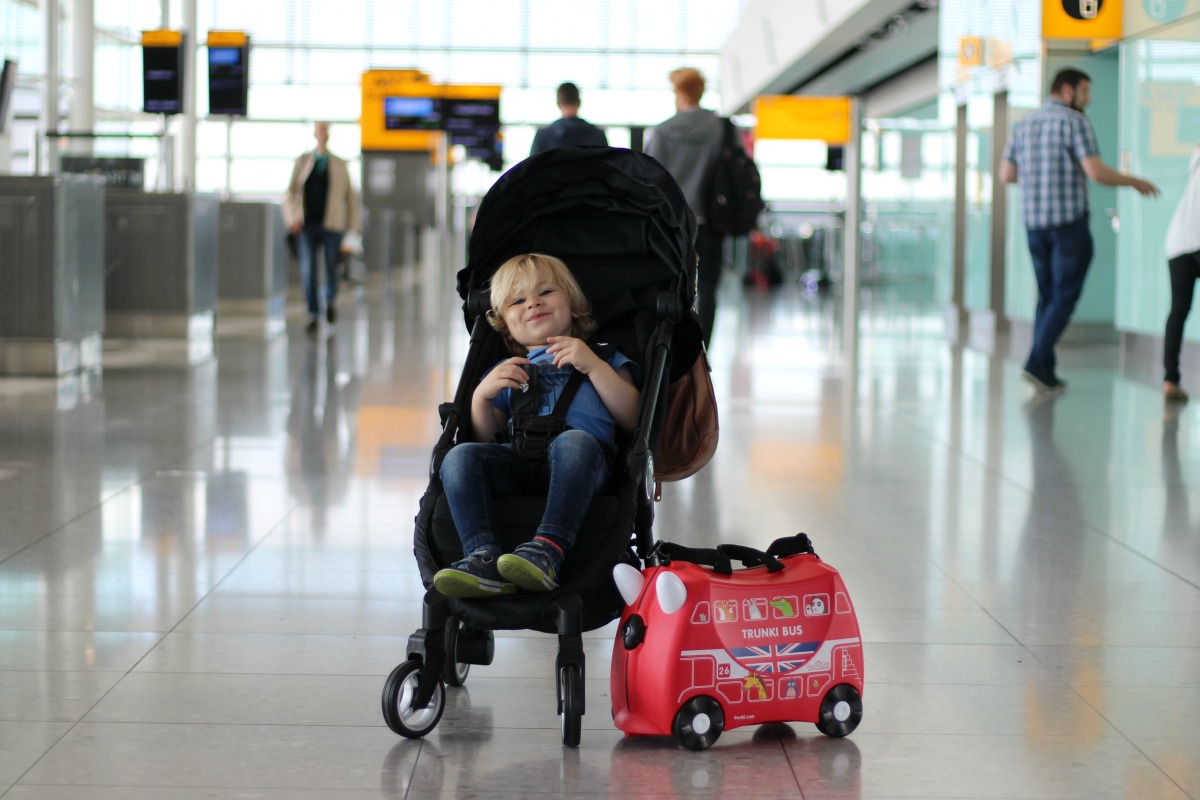 We've loved our Baby Jogger City Premier this past year and I'm excited about their latest addition The Baby Jogger City Tour. They are without a doubt a leading force when it comes to innovative strollers and have certainly proven that with this new design that fits into a backpack. Yes, that's right it folds small enough to pack away and store in the overhead compartment of the flight. A click of a button and a pull of a strap and it's folded up. You can even do it one-handed so it couldn't be easier and I wouldn't be without mine when flying.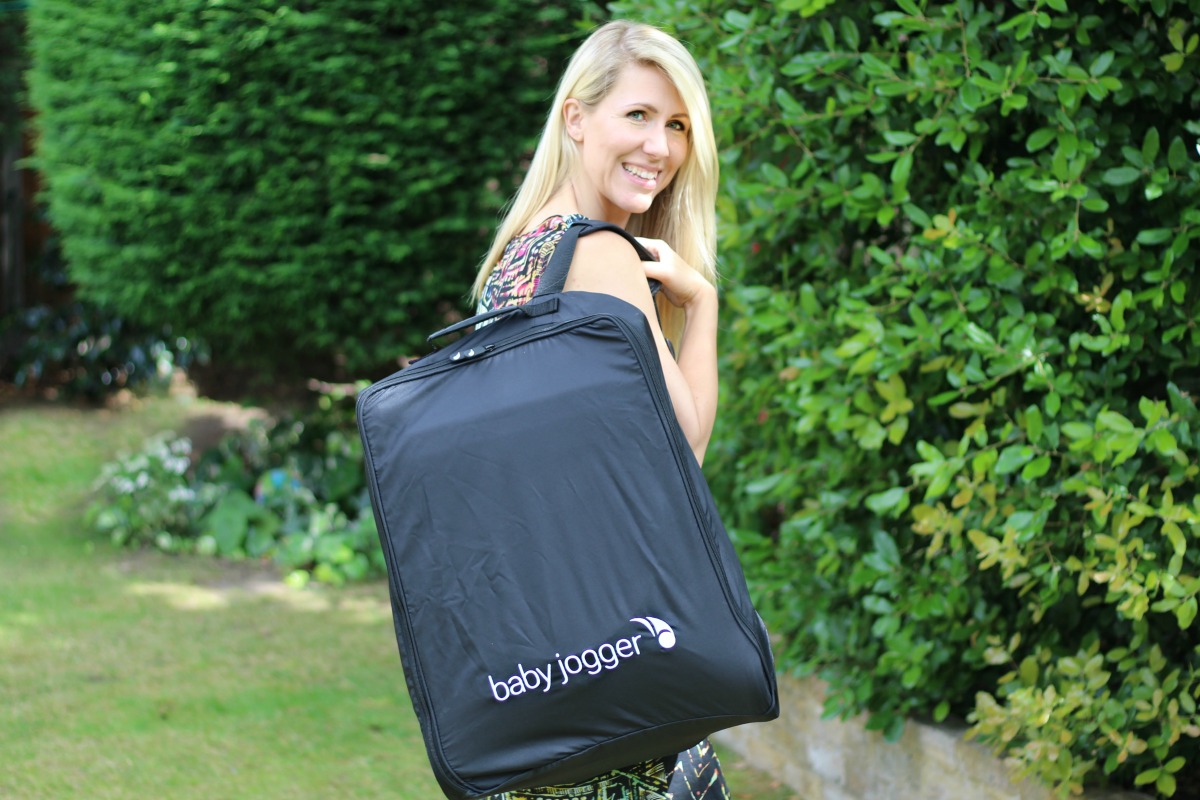 As a mum of a very long toddler, I also love that The Baby Jogger City Tour is roomy despite folding up so small. Caspian sits comfortably which means he is happy to go in it and I don't have worry about him suddenly running off when I travel with him alone.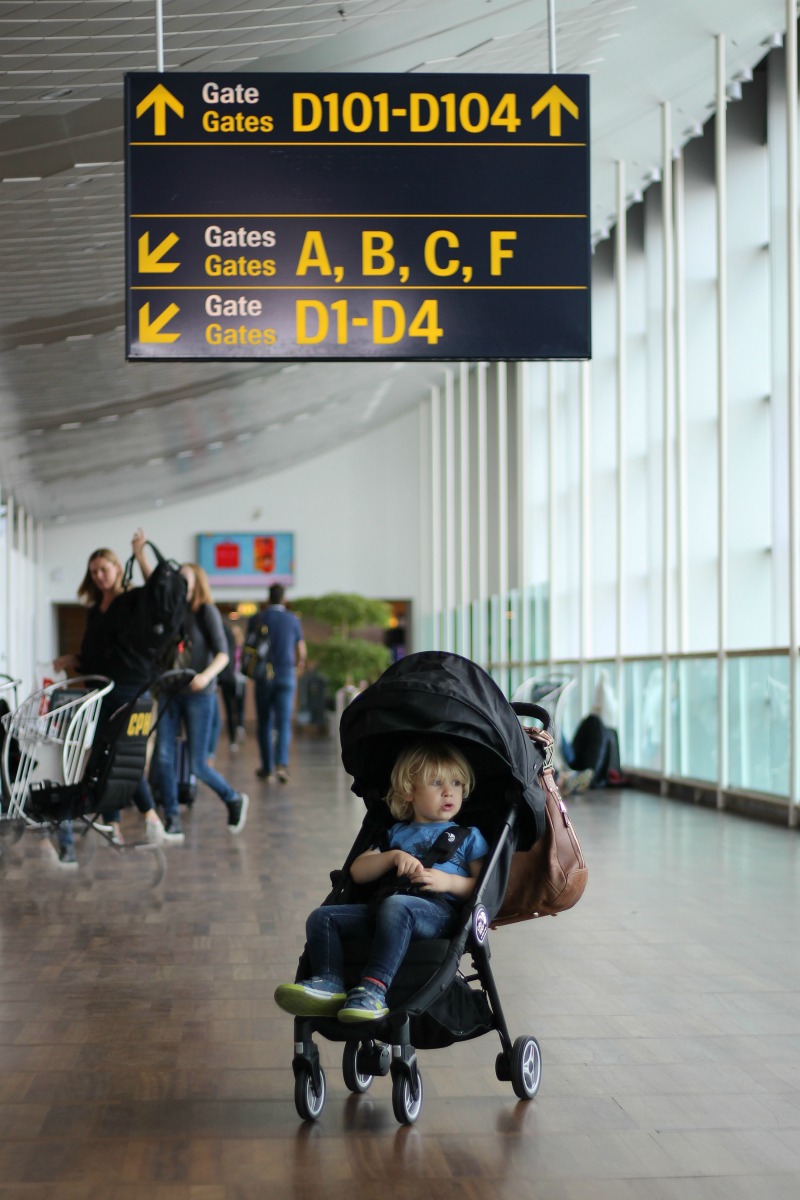 The Baby Jogger City Tour is not only ideal for flying as it can be stored in the overhead compartment but perfect for days out, weekends away or a staycation exploring the UK by car.
The Baby Jogger City Tour is recommended for 6 months+ so for trips with a newborn, I suggest using a sling. Most security will allow you to keep your sling on, especially if the baby is asleep and simply pad you down by hand.
If your little one doesn't settle in a sling then a car seat is a good alternative for those early months. You can check your seat's label to see if it has been tested and approved for air travel. It will have an FAA approved sticker. This will most likely mean booking a separate seat onboard, though that is an investment worth making if it means a sleeping baby throughout.  Alternatively, a travel mattress is a great design to have to hand once onboard.
TRAVELLING WITH A BABY
I remember the very first time boarding a flight as a new mum. Caspian and I were flying to Copenhagen for a family gathering and due to work, Daddy Long Legs was staying behind. So not only was I taking my baby boy on a plane for the very first time, I was also doing it solo. I had researched what I needed and how to best keep the baby calm during the flight, but I do remember a few butterflies flapping about as I headed to the airport.
In these early days, you don't need as much as you might think. As mentioned above babies sleep a lot and as long as they are in your arms and sense you're calm, they will get comfortable and most likely take a nap. Unless you have to I would still recommend a shorter flight rather than long distance so that you don't feel too overwhelmed. Unlike me you'll most likely have the help of your partner on board but if not the flight crew are often more than willing to hold and help out with your little bundle of joy.
A roomy changing bag is a must. Fill it with nappies, muslins and lots of wipes as well as hand sanitiser. I also highly recommend a spare set of clothes as the pressure in the cabin can play havoc with your baby's tummy leading to those dreaded explosive poos. Most aeroplane toilets have changing tables.
Pack a few of your little one's favourite toys as well as teething rings and remedies if like mine their toothy pegs are coming through early. Caspian had his first two teeth at 19 weeks. Often the airline hands out toys though these are generally aimed at slightly older children.
FEEDING ONBOARD
Whether you are breast or bottle feeding this will be your secret weapon in keeping your baby calm and happy. I highly recommend feeding during take off and landing, so this might mean feeding a little earlier or holding off a feed to get the timing right, but I promise you that you'll be grateful when your newborn is relaxed and sleeping throughout most of the flight due to this technique.
Remember that baby food, milk and sterilised water is exempt from the 100ml rule.
One of the biggest fears for parents is the dreaded ear pain due to the pressure in the cabin. Though I have been reassured by cabin crew on several flights that this is not really an issue until the child is around 2-years-old and so far I haven't experienced it with Caspian, long may that continue.
TRAVELLING WITH A TODDLER
Just as you feel you have mastered travelling with a baby everything changes and you are suddenly at the mercy of a very active toddler. It's a whole new ball game with its own set of challenges, though some things also get easier, so let's look at travel hacks for going away with a slightly older child.
It's always worth researching if there is a soft play area in the airport. We often fly from Heathrow Terminal 2 and they have a fantastic hangout dedicated to young children. So if you've arrived early and need to keep your toddler entertained this is a perfect place. Plus they hand out stickers before you leave to board your flight.
OTHER THINGS YOU WILL NEED
Again you'll need a good sized changing bag especially if your toddler is still in nappies. Make sure they are dressed comfortably in soft shoes and breathable material, bring spare clothes and maybe have a blanket with you. If you are flying long haul then bring PJs for them to change into as well as toiletries.
Make sure you have their favourite cuddly toy to hand – and whatever you do, don't leave it behind! Sticker and colouring books are a fantastic way to entertain your toddler as well as a tablet loaded with cartoons, games and puzzles. If they like the sound on then invest in a set of headphones to spare your fellow passengers the joy of Peppa Pig singing.
Though more than anything engage with your toddler. Talk to them about the plane, flying, your holiday destination and it will be a fun start to your adventure.
FOOD AND DRINKS
Bring plenty of snacks and drinks. A toddler suffering low blood sugar is not the best travel companion. Maybe bring a handful of their favourite sweet treats should you need to distract them during take off or landing. I still breastfeed so I usually calm Caspian this way which means he often falls asleep and I actually get to enjoy a bit of peace and quiet, too.
TIPS FOR THE PARENTS
In the chaos leading up to a holiday and the stress of travelling it's easy to forget to look after yourself. Make sure you are dressed comfortably, wear layers so that you can cater for changing temperatures throughout the airport and on board the flight. Wear comfy shoes or trainers as sometimes a gate is placed at the opposite end of the airport and this means a lot of walking.
A cross-body-bag, as well as a changing bag, allows you to keep important papers, passports, money and your phone to hand as you make your way around with your little ones in tow.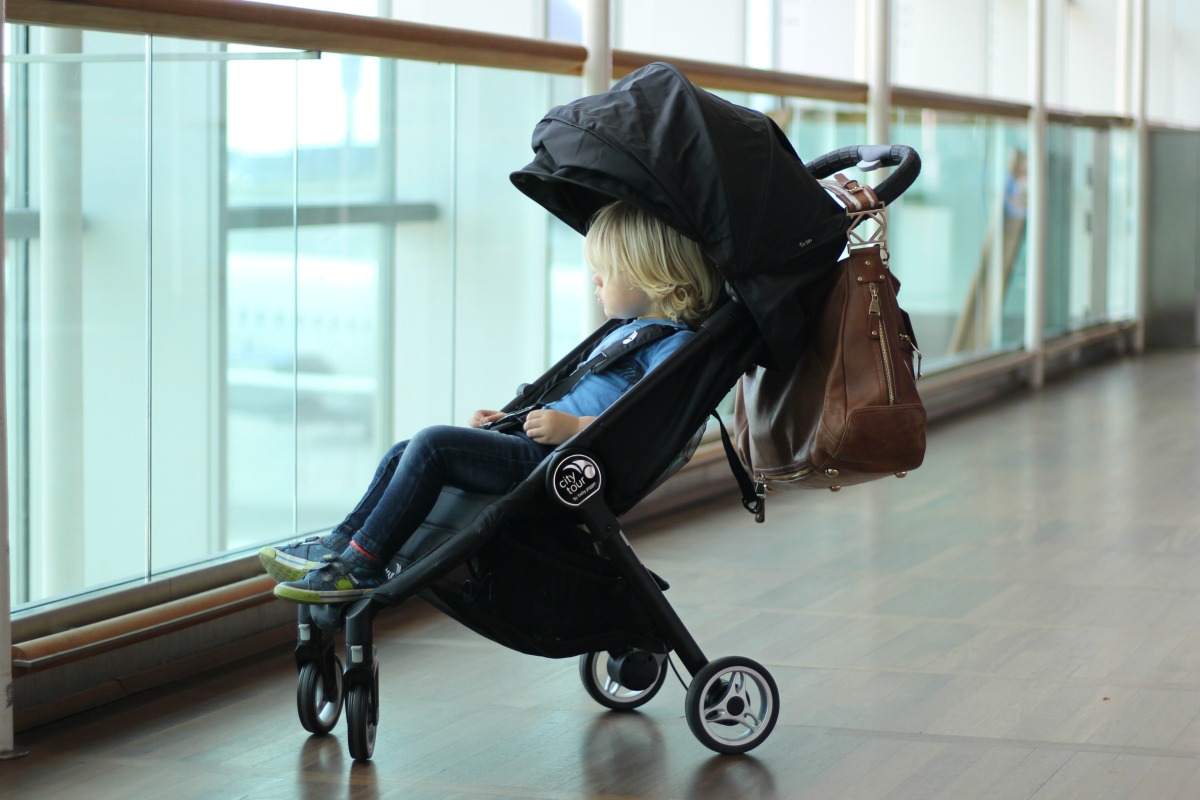 Also, make sure you eat and drink properly. Being hungry or dehydrated will lead to you becoming frazzled, affecting your mood and this can, in turn, upset your baby or toddler. This is the start of your holiday, too, so now that your little one is taken care off be kind to yourself and enjoy this family adventure.
What are your top tips for travelling with young ones? Do you have any exciting holidays planned this summer?