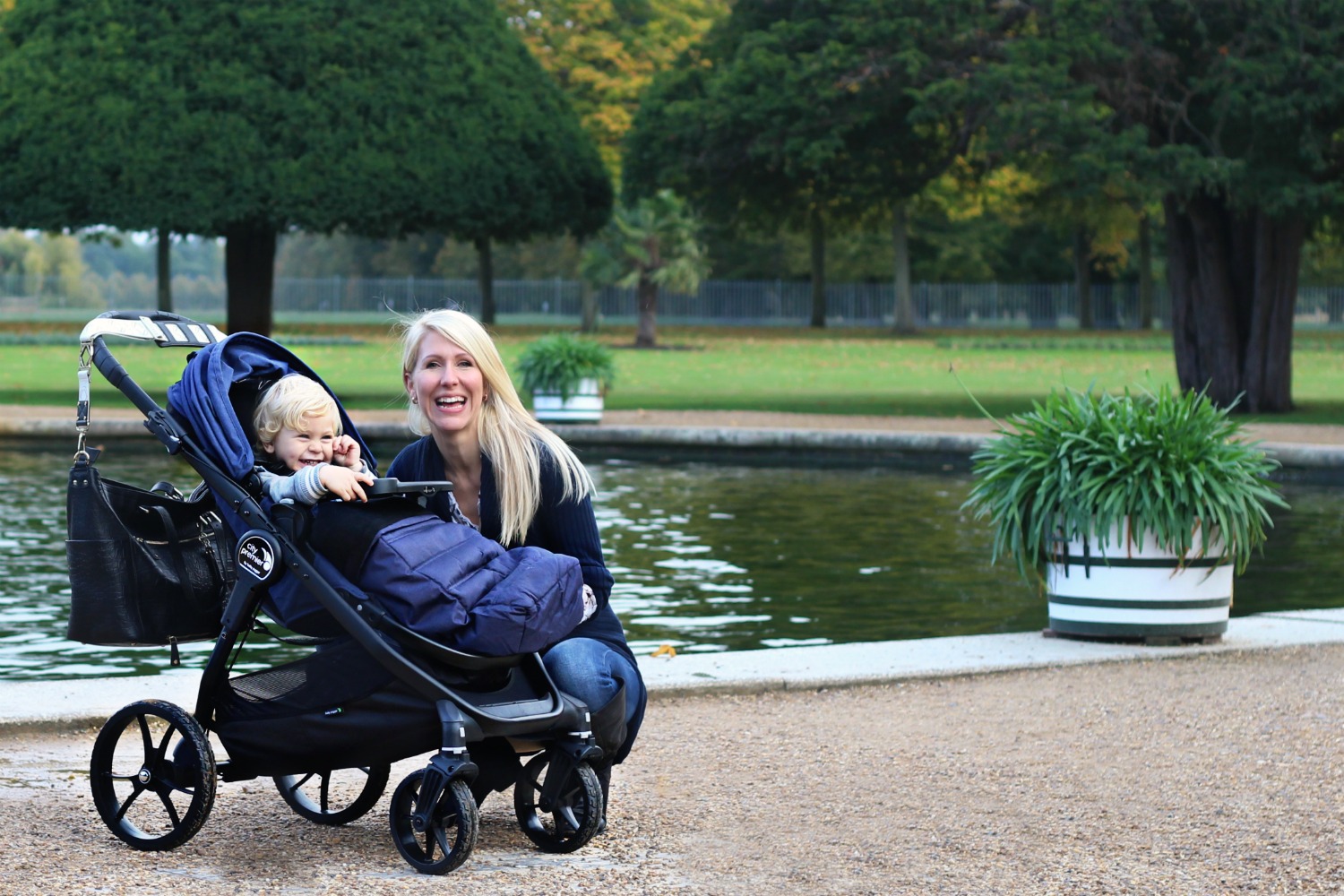 *Please note this is a collaborative post
After watching the exciting new ITV 2 show Victoria we decided to take a family trip to nearby Hampton Court Palace to indulge in a bit of royal history, albeit from a different era. This beautiful landmark, built by Cardinal Wolsey in 1515 for Henry VIII, is only a short bus ride away. So on a sunny Sunday afternoon these beautiful surroundings seemed the perfect location to take our new Baby Jogger City Premier for a stroll.
We had a wonderful day and were luckily with the weather for late October. We ate Sunday lunch at their cafe. Daddy Long Legs enjoyed roast turkey and Caspian and I shared a generous portion of fish 'n' chips. Then we ventured out to explore the grounds.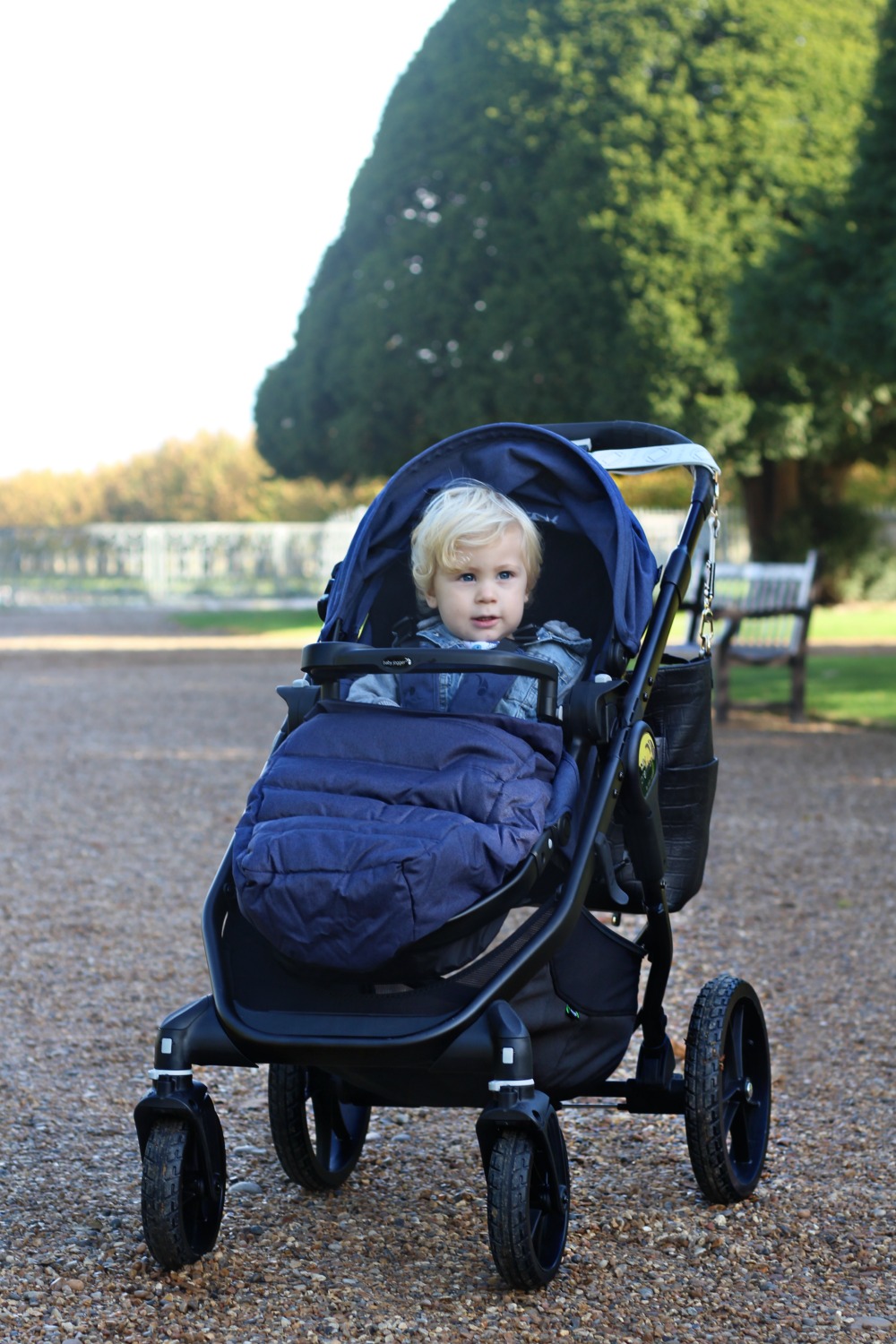 FEATURES AND EXTRAS FOR THE CITY PREMIER
Like a true prince Caspian sits comfortably on his new throne. He happily commands where we venture to next. The seat can be turned both ways, so perfect if you prefer having your little one face you instead. The City Premier also reclines to a completely flat position. This allows our boy to relax and nap when out and about. The stroller is on the heavier side so feels robust and sturdy yet is still easy to push and glides along smoothly.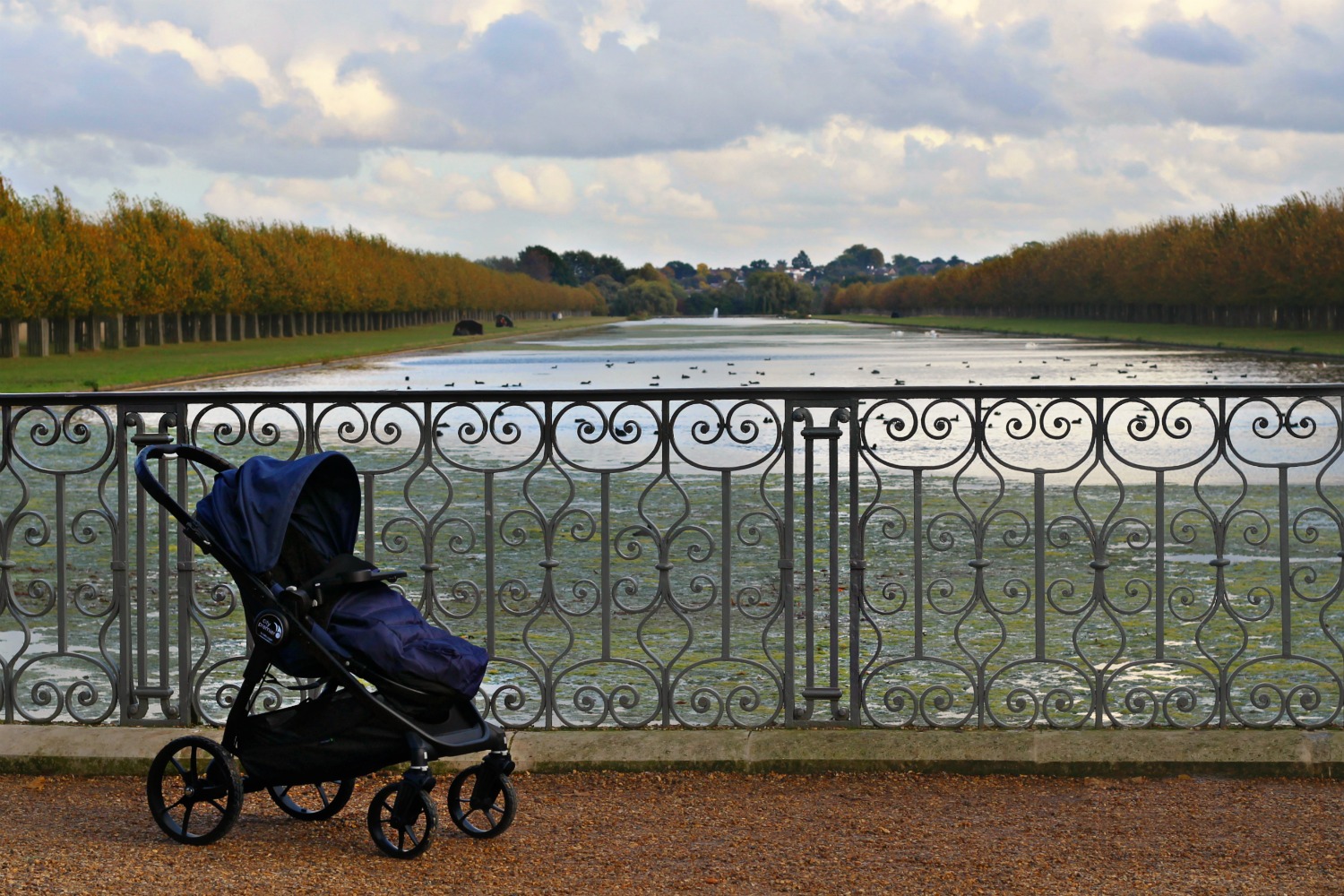 One of my favourite features is the generous sized basket. It easily holds a week's food shop. This also means it's particular roomy for days out where you might need to bring a variety of items including blankets, extra layers of clothes and even food and drinks for the whole family.
Other great design features are the extendable handle with a great grip. But also the windows in the hood with magnetic (and therefore silent!) fastenings, the easy-to-reach brake meaning no more fiddling with a foot brake as well as good, sturdy wheels allowing for a smooth ride. This is a state-of-the-art stroller which even folds up in two easy steps with the seat attached!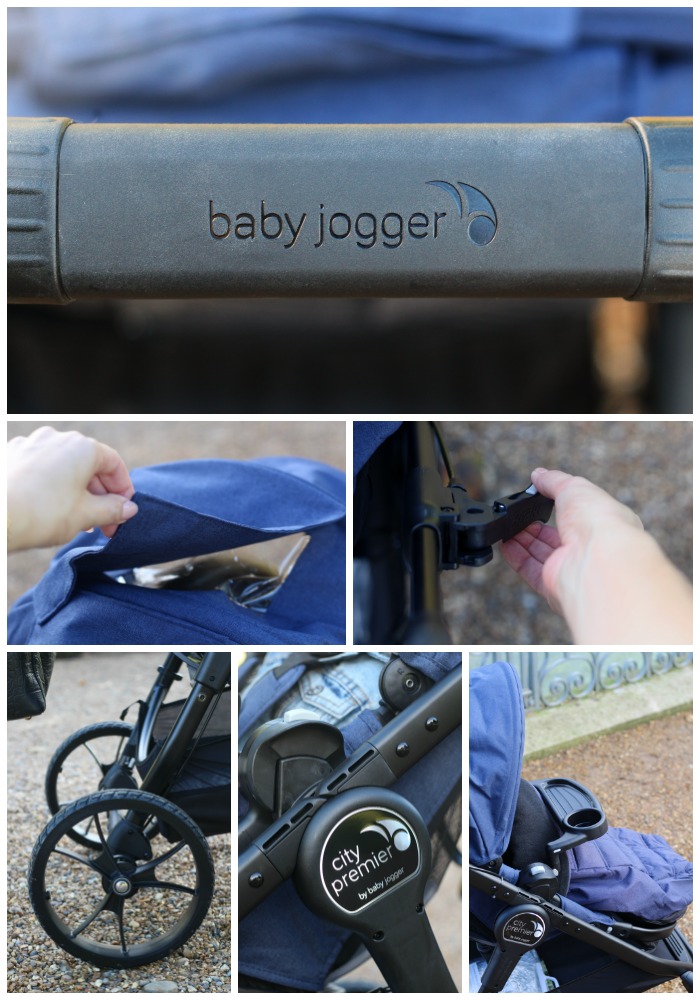 The City Premier was introduced this year and comes in two colours; the beautiful indigo like here and an equally gorgeous tan. You can customize your stroller with a vast selection of extras. With winter approaching we chose the warm fleece-lined foot muff so Caspian is kept toasty through 'till spring. Then also a hand muff along with the recliner seat, a tray and drinks holder, which he loves and a carry bag for travelling.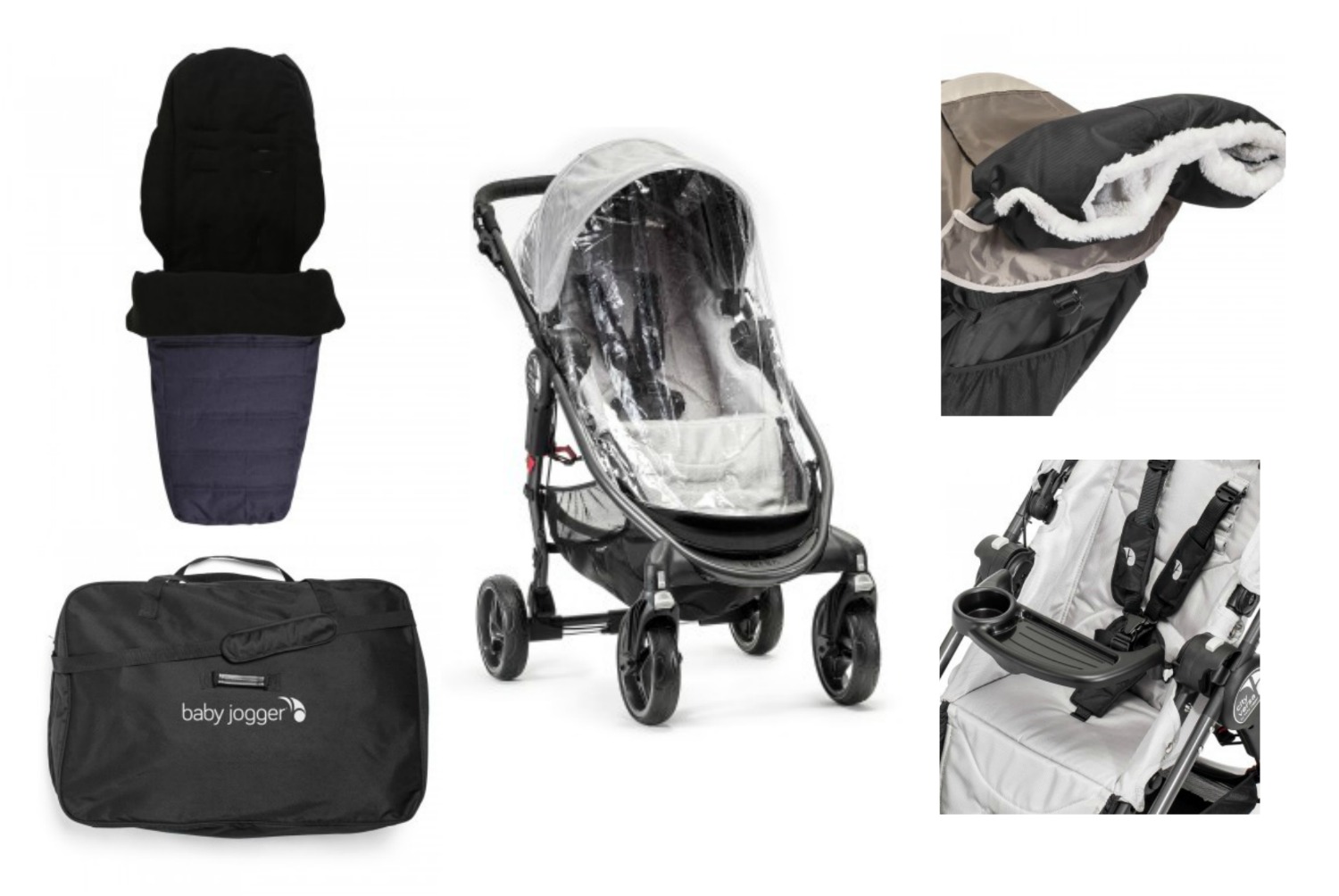 Please note all accessories are sold separately. For full product information please visit the Baby Jogger website.
WIN YOUR OWN BABY JOGGER CITY PREMIER
We have teamed up with the lovely people at Baby Jogger to giveaway one City Premier in Indigo to one lucky reader. Find all the information in this post. Good luck!