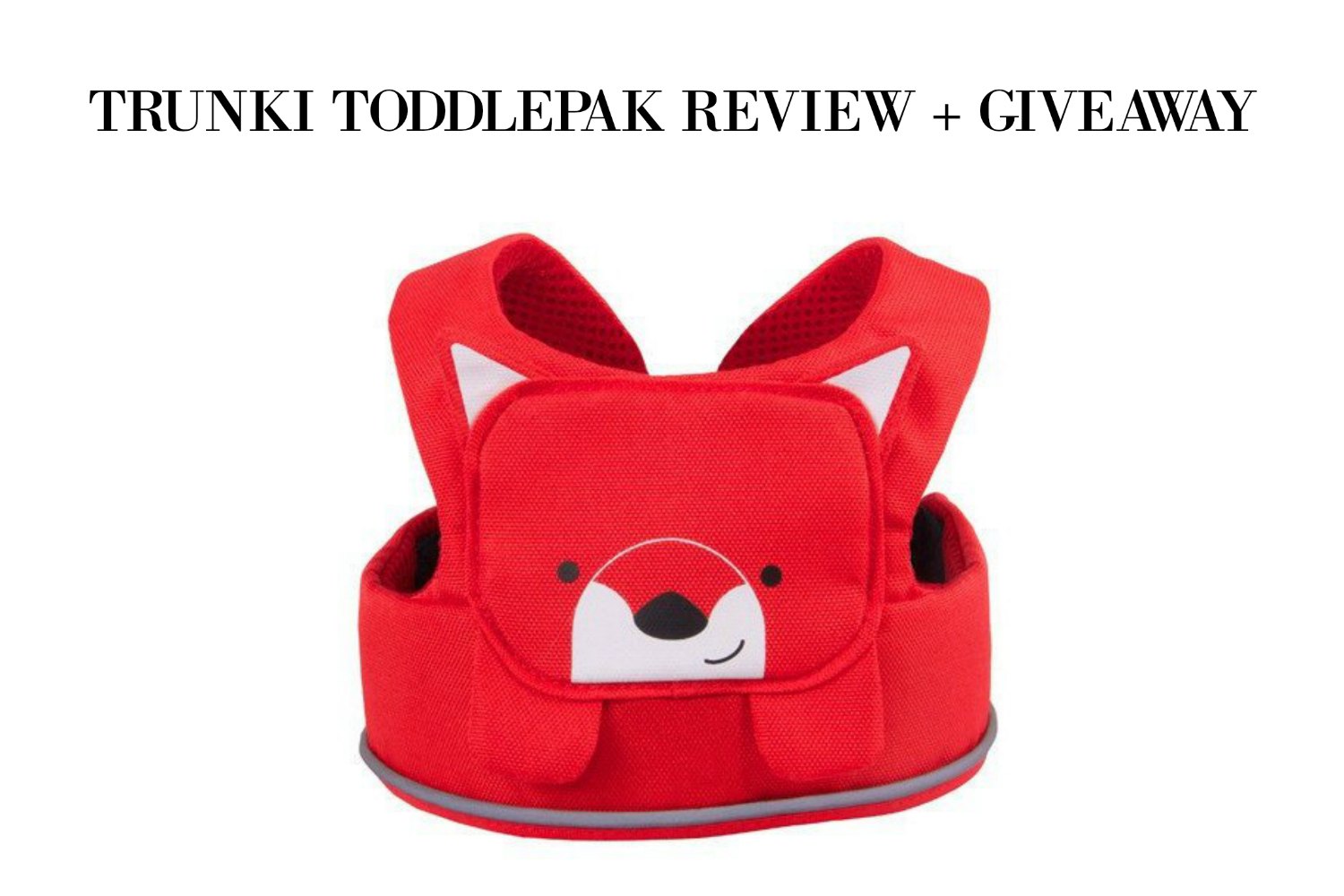 Caspian is fast. I mean really fast. He took his first steps two days before his 1st birthday back in February but then didn't take another for over a month. Our baby boy had this peculiar zombie crawl and even then he was surprisingly fast. He is also very curious. Where he can have a complete meltdown if I leave the living room for a moment to pop to the kitchen, he'll happily run off to explore when we're out and about. Often without even looking back.
What to do about this? The buggy plays it's part but at 20 months he wants to run around, too. This is fine when we're in our closed off garden, at soft play area or at the park where I can get to him before he gets into (too much) trouble. But sometimes he's desperate to get out when we are shopping or he loves running around when we travel. Especially when we go through busy airports. So what's the solution?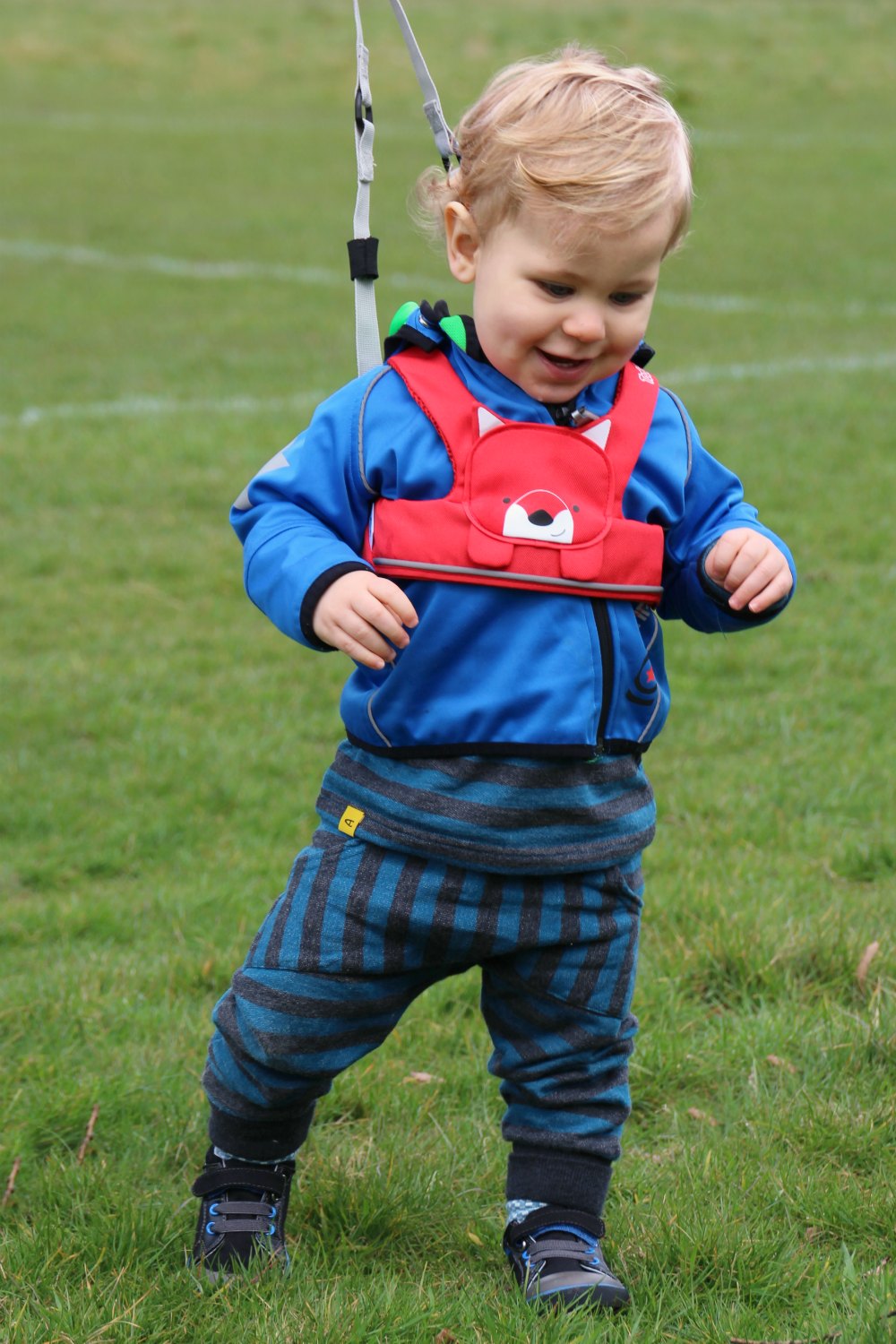 The Toddlepak can be used as training reins like here for when your little one is taking their first steps and then later on to stop them running off once they've mastered the walk.
We've loved using our Toddlepak from Trunki. It comes in a range of cute designs and we chose the fun and funky red fox named Felix. The first time he was to wear it back in the early summer I was anxious as to whether he'd even agree to have it put on. My concerns were put to shame and he happily accepted the reins. They have a fastening on the back meaning the child can't reach it nor open it. Even if they could reach I doubt they would be able to as I struggle at times. Though this is an advantage as you need to be certain your child is safe.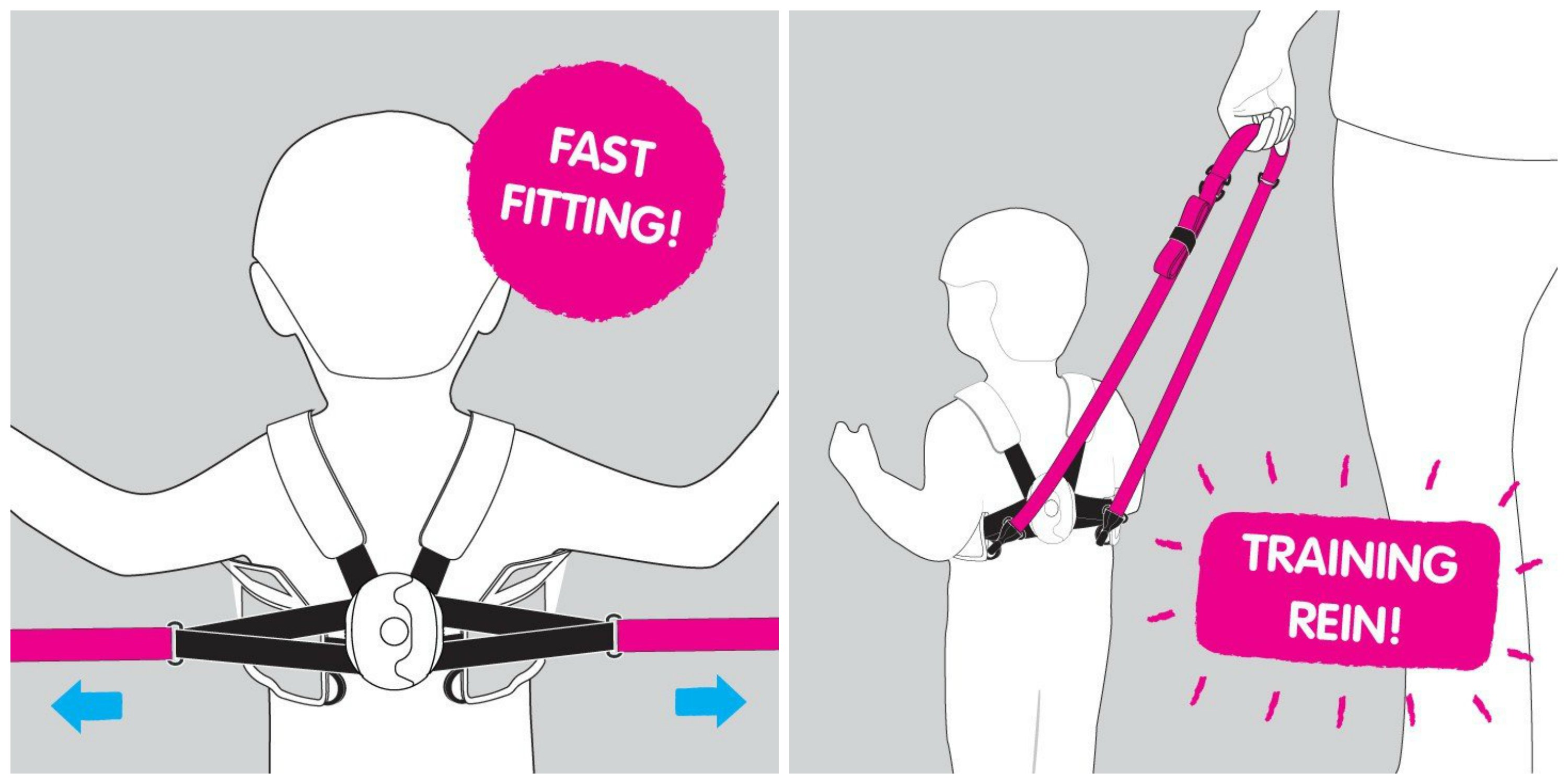 You can adjust the size to fit and grow with your child. As mentioned above it really comes in handy when I travel with Caspian on my own to Copenhagen. Juggling suitcase, a changing bag and a toddler means I can relax a bit more knowing he can't just run off.
It will also come in handy here in November when we venture out for Bonfire Night and later in the year for the turning on of Christmas lights and even New Year's Eve. We don't often take Caspian out in the evening but the Toddlepak has reflective details making him extra visible in the dark.
The Toddlepak retails at £17.99 with free delivery.
WIN YOUR OWN TODDLEPAK
Now you can win your own Toddlepak in a design of your choice. Visit Trunki and let us know in the comments which design you'd choose if you won? Follow the instructions in the Rafflecopter widget below to enter. The more entries you unlock the better a chance of winning. Good luck!
** If you liked this one then check out the other giveaways currently running **
Terms & Conditions:
The closing date is 00:00 am UK time on Sunday the 27th of November 2016
The prize is one Toddlepak in a design of the winner's choice from Trunki. No cash alternative
The competition is open to UK and Northern Ireland only
Entrants must log in and follow the directions given via the Rafflecopter widget
All entries will be verified
The winner will be chosen at random using Rafflecopter
The winner will be notified within 5 days of the closing date. The winner must respond within 30 days of receiving the email  to claim their prize
The prize will be dispatched directly from the brand
The competition is not affiliated with Twitter, Facebook, Instagram or Youtube
NB! Please note we were gifted this Toddlepak. All words and opinions are my own.