Another week has past so it's time for another round up of our linky #UnPocoDeToDoUK (Spanish for "A little bit of everything") Unfortunately, Franca is unable to join in this week as she is off on her travels again! That girl gets around! So it'll be me, Tracey, Maria and Nicky hosting this week.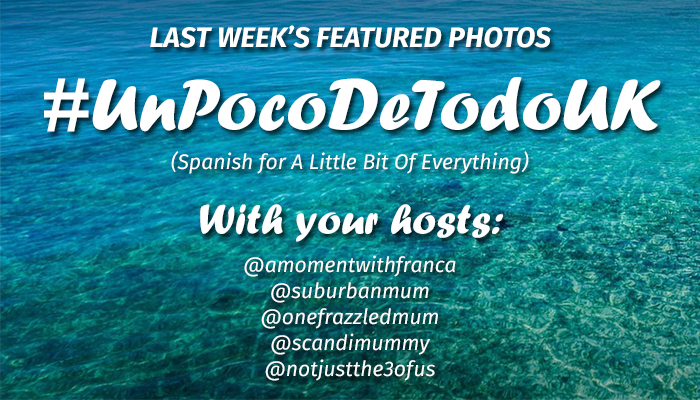 We had a total of 15 linkups last week – the number is unfortunately going down. We know that December is really busy for all of us but please don't forget that you have the potential to gain FOUR (normally five) back links from us should you be featured. Plus commenting on the photos don't take up too much time at all. We would love more of you getting involved with the linky and will be making some changes in the new year to make it even more simple to join.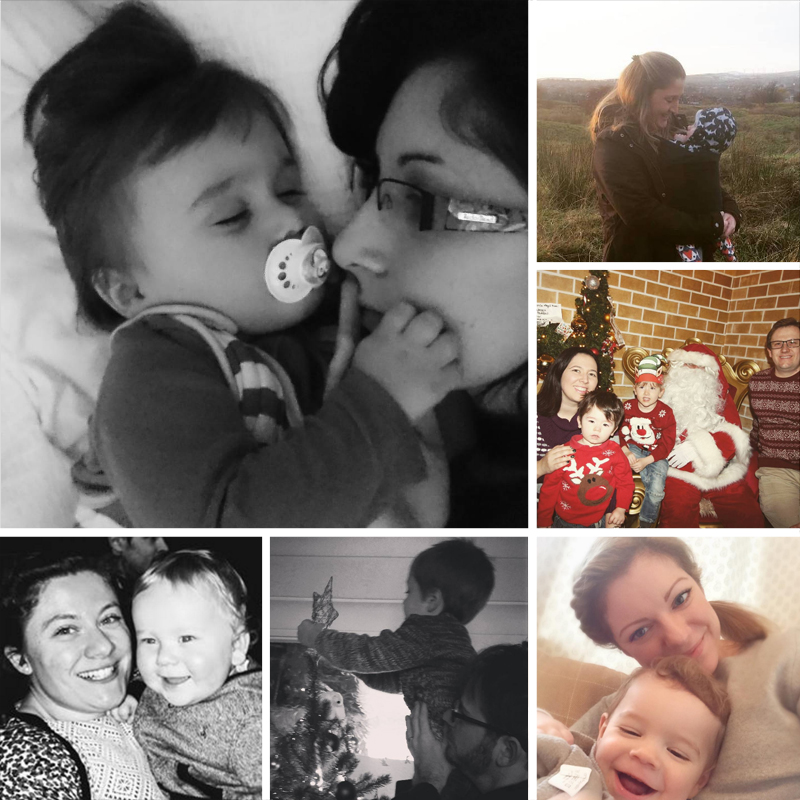 Our featured photos from last week are as follows:
Top commenters
We had two people who spread the most love last week. They were Tina from Adventures of Mummy and Me and Karen from Grumpyish Mum. We really loved the photo of Tina and her little one snuggled up asleep – it's such a tender moment. So for this reason we have given her the top spot and featured Karen below.
Tina from Adventures of Mummy and Me

Our other featured photos for the week are as follows:
Karen from Grumpyish Mum
Nicole from The Mum Reviews
If you'd like to check out the photos that were linked up to us last week you can find them here.
Pinterest Board
We have been pinning all your photos onto our #UnPocoDeToDoUK Pinterest Board so please do follow us there to see the great collection of photos we have so far!
#UnPocoDeToDoUK linking up times
The #UnPocoDeToDoUK linky will open on Monday 9 pm until Friday 11.55 pm. Please do remember that to fully participate you need to link up your Instagram photo to the linky each week. This ensures you get love and receive comments from everyone who is joining in. Also, when commenting please remember that we only count the comments to the photos that are linked and that have used the hashtag.
PLEASE NOTE: We hope you understand it takes a lot of work to prepare the linky post each week. Therefore, commenting must be finished by midday on Sunday in order to give us time to go through and count the comments to see who has commented the most. Any comments made after this time may not be counted.
So you can prepare, our schedule of themes are as follows:
19th December: Food – Franca
There will be no #UnPocoDeToDoUK on 26 December and 2 January as we will be taking a Christmas break. The linky will resume again on Monday 9th January.
What you gain from joining #UnPocoDeToDoUK
When linking up to #UnPocoDeTodoUK you can expect to get at least 6 comments on your photo. If your photo is featured, you'll receive not one but FIVE individual back links to your blog which helps boost your DA (Domain Authority). All five hosts will also feature your photo, your Instagram account AND your blog!
This week's theme is Kids
We all love taking photos of our children and there must be some really festive ones around at the moment. So we love you to link up any photos of your kids/grand kids up.
To join in, simply link up the link of any Instagram photo (a max of two).
Don't forget that you can add a title to your IG photos once you have linked up. We are getting many that currently just say "Instagram" so it'd be great if you could add a title.
We are looking forward to seeing all your photos!
Please follow and like me: