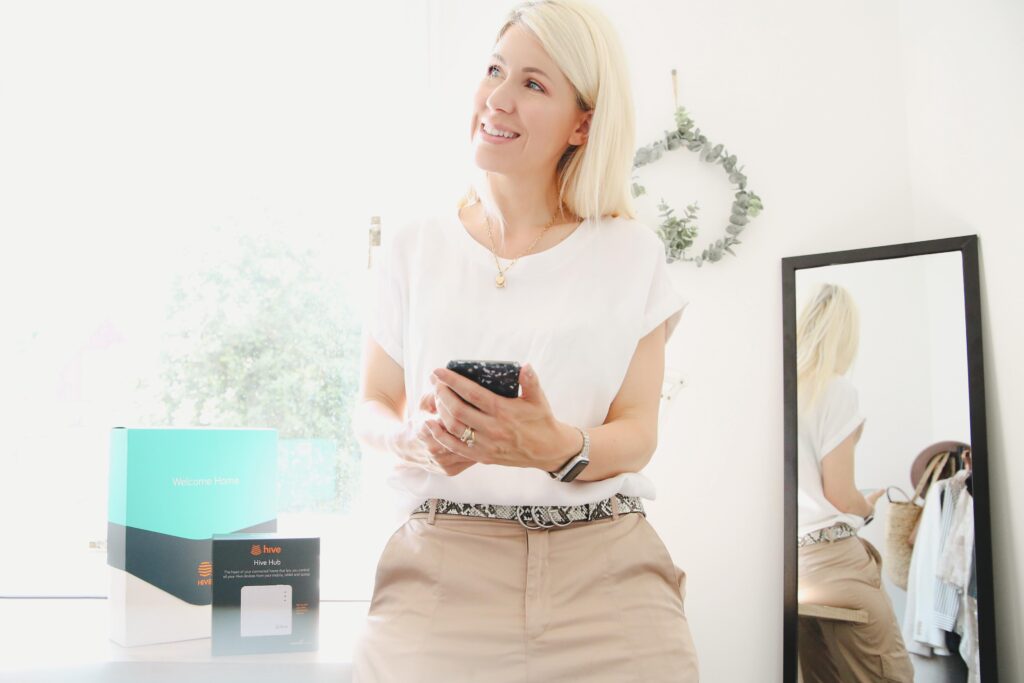 Have you thought of using smart technology to make your home more sustainable? We recently started using HIVE SMART LIGHTING not only to save money but also in an effort to become more sustainable as a household. Like many, we are trying to make little changes that could have a much bigger impact. An important impact for the future of our children. We are keen to teach the boys that looking after the environment is vital and will benefit us all. That we all have a responsibility.
HIVE is an award-winning provider of smart tech products designed to not only make living easier but also more efficient. It's easy to leave the lights on by accident. Especially with kids around and as sleep-deprived parents. To forget to turn the heating off when you go out for the day. With Hive's help, you can control both of these elements even from afar. You can programme them to turn on and off automatically or you can manually control it all via an app on your phone.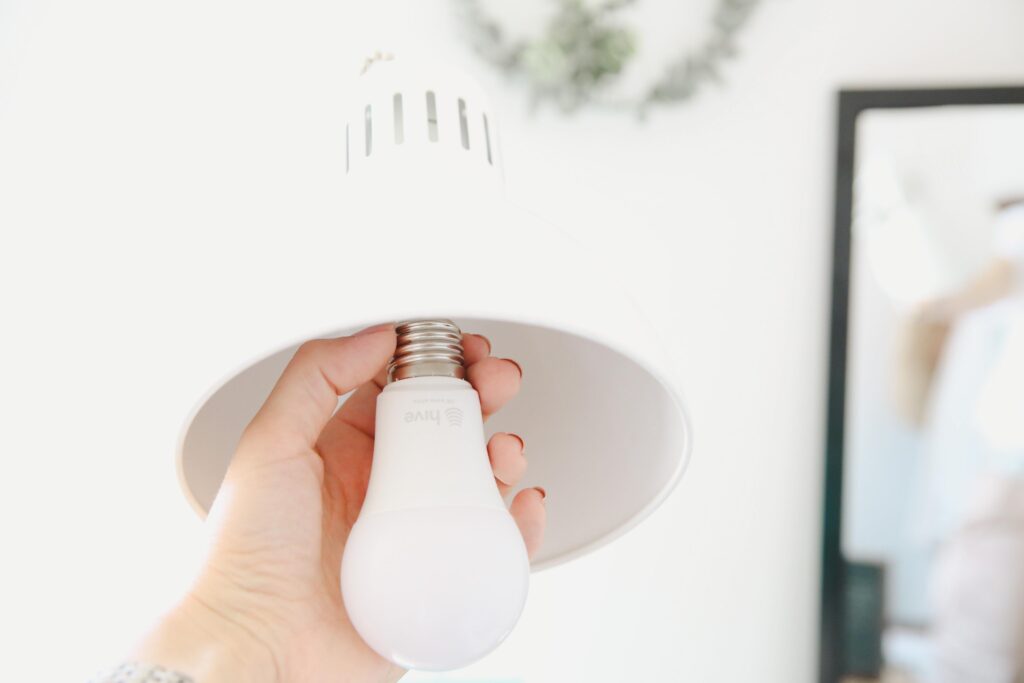 WHAT IS HIVE AT HOME?
HIVE has a range of products to help control heating, lighting, security and even help you monitor leaks. Everything is done via the HIVE app which is one of the best rated in the UK. If you already have smart technology at home HIVE can work with Amazon Echo, Google Home and Philips Hue Lights connecting easily to make it all run smoothly.
THE HIVE STARTER PACK
Being new to HIVE we were sent the HIVE STARTER PACK. This includes the Hive Hub, two dimmable light bulbs (choose between screw or bayonet fitting), a motion sensor and a smart plug. It comes with clear instruction which I found easy to follow. There are also a simple step-by-step guide on the app. They have a heating pack as well once you are with them so you can continue your journey to create a more sustainable home.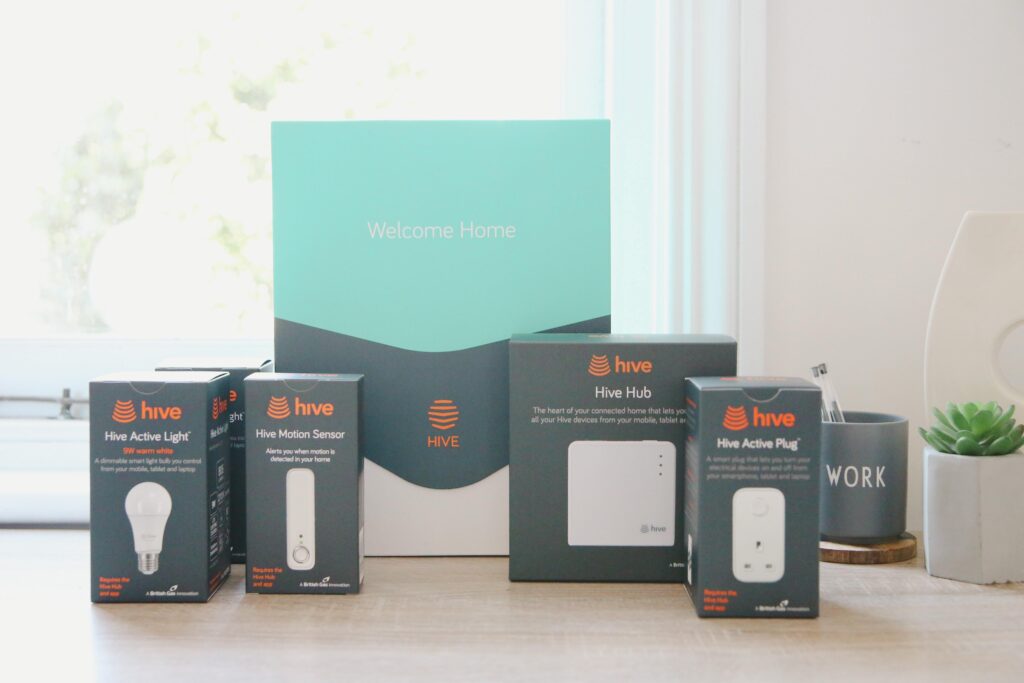 WHERE WE ARE USING IT AT THE MOMENT
As we are still renovating not all rooms are in use. Since schools went back I've been spending more time in my office. This is set a floor down from our main living area. When I have a lot of work on I need to catch up in the evenings after the boys are asleep so it made sense to install it there. The clever thing is I can now turn on the light in the office before I venture down there. This means I don't have to turn on any other lights and risk waking the boys. If I go upstairs and forget to turn the office light off, I no longer have to get out of bed to sort it out. A simply click on the app and I can sleep soundly knowing no energy is wasted.
Another reason for using the starter pack in this room is that it is visible from the street. If we are out we can control the lights there making it look like someone is at home which adds an extra element of security. You can also control cameras via the HIVE app to additionally help secure your home.
CHILDREN AND LIGHTS ON AT NIGHT TIME
I think the motion sensor is a really clever feature. Caspian has reached an age where he occasionally gets scared of the dark. Even if it's just a short run to the bathroom, it can feel overwhelming venturing out into a dark corridor for a 6-year-old. He knows where the switch is in the hallway but even having to go that short distance is daunting. Leaving the light on overnight doesn't make sense from a sustainable point of view so having the motion sensor is genius. As soon as it detects movement the light is turned on. It gives the children peace of mind and protects Daddy Long Legs from tripping over any left out toys.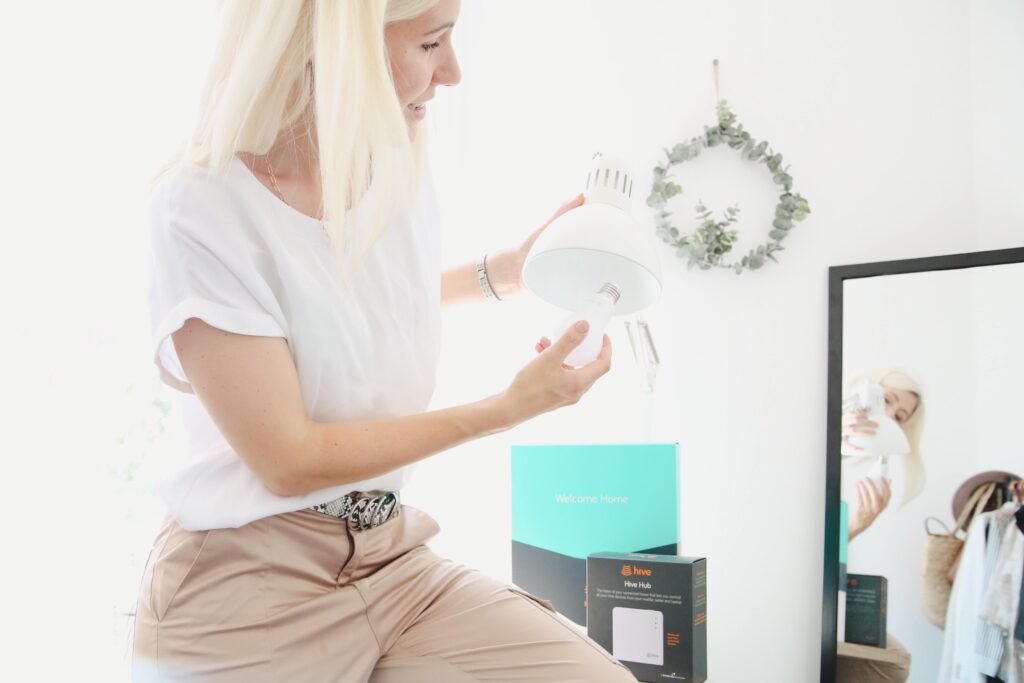 IS SMART TECHNOLOGY FROM HIVE HOME REALLY MORE EFFICIENT AND SUSTAINABLE?
The short answer is yes. The Hive Smart Light bulbs are 80% more energy-efficient and rated A+. When you use the motion sensors your light is only ever on when you need it. You are not wasting energy and there is always the option to turn it off using the app. If you add on the award-winning HIVE heating you'll optimise your overall consumption and reduce energy wastage. Smart technology at home definitely seems the way forward.
Disclaimer: This is a sponsored post in collaboration with HIVE. All words, opinions and photographs are my own.