I hope you have all had a wonderful Christmas? Ours was on the quieter side and I feel like it wasn't as festive as it could have been. That's the thing about expectations, sometimes things don't go to plan. Maybe next year when Caspian will understand better what it's all about. Though he's loving all his presents and it's a joy to see his happiness playing with them now.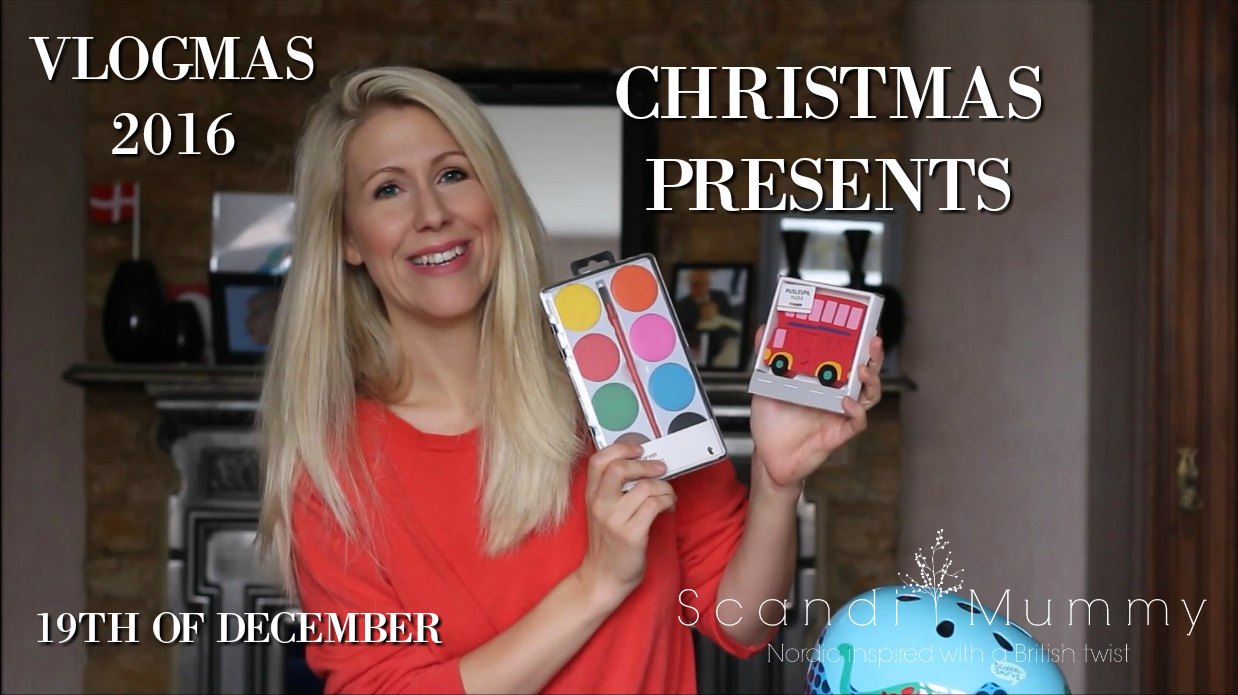 I've also spent the days thinking about my Vlogmas experience. I learnt so much and I can't wait to continue this journey in 2017. As I want to become more organised I'm intending on spending the last days of 2016 mapping out how I'll carry on. Watch this space!
If you missed any of the videos from the fourth and final week of Vlogmas you can find them below. I really wanted to do a daily upload to finish on a high, but things still got in the way and my mantra throughout this process was that Caspian came first, so I naturally focused on him.
If you want to see what Caspian got for Christmas check out this video where I showcase some of his gifts. Especially the bus and the scooter are hits, as predicted. As is the big box of Duplo he was gifted by family in Denmark.
Then I played around with editing in this next video where we visited a nearby playground. I took advantage of Caspian's love of the slide and the fact that he simply goes up and down that for hours on end. I still would love a Canon G7x for filming on days out. My dslr does a wonderful job, but isn't so easy to carry around. Maybe I'm lucky and can find a new one in the sale.
I've jokingly said that it's seems you are not a proper vlogger until you've done a Primark haul. As I needed some Christmassy PJs for Christmas morning Caspian and I headed to Kingston. I bought him a few things as well and you can watch it all here. Have I made it now?
The last video I uploaded for Vlogmas was my Scandi food haul from Scandikitchen. If you are curious to see what we eat at this time of year where I'm from then watch this video. It's full of yummy goodies like curry marinated herring and rice pudding with cherry sauce.
So what have I learnt from Vlogmas?
I've learnt that I love making videos, but I like a mix of the video montages and talking to camera and editing both takes time and it needs planning. With me running the blog as well as the YouTube channel it is putting pressure on me time wise, so that's another obstacle to tackle in the new year.