For a while, I felt lost. I had left my friends and family in Denmark to pursue a new life and career in a different country. Despite a few acquaintances I knew no one in London. I'd never traveled by myself much let alone lived in another country.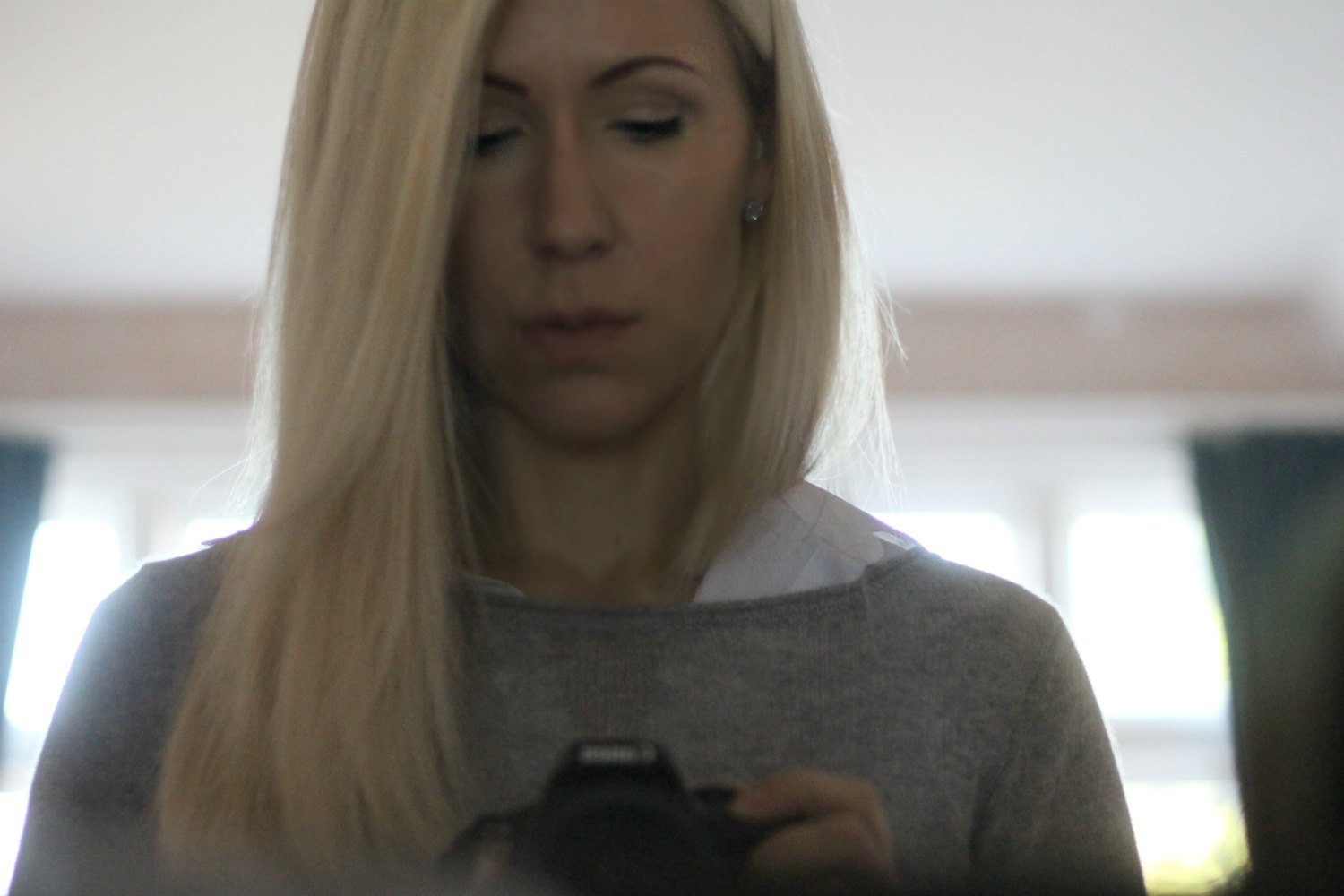 Creativity has always played a big part in my life. I started out drawing and painting a lot as a child. It kept me calm and happy. I became good and carried on into my teenage years when most have long given up as new interests take their fancy. For a while, I contemplated making it my living. Then I discovered theatre. I watched as many plays as I could attend, more than 300 in a couple of years. From Shakespeare to Beckett, serious drama to the silliest of cabarets. I also started writing plays, directing them and often starred in them as well while still at school. Though I was a shy and quiet teenage girl. I didn't feel confident despite my achievements.
The burning desire to pursue acting led to me apply for drama school in Denmark at the tender age of 18. I was turned down due to inexperience and my young age. Told to live life and try again in a couple of years. In the meantime, I started university. Film and media studies were the closest I could come to acting and soon I found myself passionately embracing everything these classes had to offer. Especially shooting and editing videos. I've always been keen to learn and the only thing I wish I had been better at would be focusing and living in the moment. I wish I could tell my younger self not to worry!
After completing my MA degree I found myself thinking about the stage again. I wanted to see where I could take it. Having always felt at home in England, London seemed like the place to be and I soon found myself googling drama schools here. Being accepted the first time I applied was a dream come true and the two years there flew by in a whirlwind of crazy characters, emotional breakdowns, successes, and love.
Taking six months off after graduating to be with my mother, who in the weeks following my graduation had been diagnosed with breast cancer meant my focus naturally shifted. I struggled to find my feet in the months after returning to London in the new year of 2012. With my agency closing down I found myself stumbling and without proper guidance. Being a foreigner meant I didn't have a support network. I also took on various jobs to simply make a living waiting for my big break. This is, unfortunately, the destiny for many talented and hopeful artists.
Having worked in the corporate sector while studying in Copenhagen and taking on various roles within the advertising industry before relocating to London meant I had a good understanding of what I could bring to these businesses along with my MA degree. I launched a small corporate skills training business but continued to take on jobs that unfortunately didn't allow me to fully focus. I enjoyed the tasks but missed the creative flow of acting myself rather than giving pointers to others.
BEING A MUMTREPRENEUR
Becoming a mum is one of my greatest dreams fulfilled and I realised that pursuing the stage career I secretly hoped for proved more difficult while also being a dedicated parent. There's not much support for parents in the arts, unfortunately. That has made me question whether to return at all.
I started this blog in spring of 2015 when Caspian was only a couple of months. It was more on a whim. It was to give me something fun to do when he napped. A way to make my brain tick over. I learned a lot, especially as there was no pressure to perform or succeed.
When people asked what it was I just said: "Oh, a way to keep hold of memories". I played it down. Then I realised the potential. In part thanks to wonderful, talented and hardworking ladies such as Aby from You Baby Me Mummy and Vicki from Honestmum. These two along with many others including Donna from What The Red Head Said opened my eyes to what this can become. What it has already become. To outsiders, the blogging world doesn't seem like a career, a job, a way to make a living. In the short 18 months, I've been going, I've seen blogs come and go. I, too, have sometimes struggled, but have finally found my calling I will continue to expand the Scandimummy universe.
BUILDING A SUCCESSFUL BUSINESS
As we're about to enter a new year I've been taking stock of where I am and where I'm going. Over the past six months, I've realised what I can do, even on very little sleep. I only really started monetizing in the summer so I feel there's scope for so much more. Though as I'm also looking after Caspian more or less full time I need to be more organised in the year to come.
Going into 2017 I will not brush off what I've built as something insignificant but will embrace that I'm creating a creative and profitable business for myself. I will show people that I'm proud of what I have achieved and hopefully in return, they will be proud of me.
BECOMING A VLOGGER
It wasn't my plan to start a YouTube channel until this coming year, but a few opportunities presented themselves and in a few shorts months it's grown from a couple of followers to over 500 subscribers. I love the creative process of shooting end editing and I'm finally putting those skills I gained almost 10 years ago into proper practice. As an actress who's use to being handed a script, learning lines and then being directed I'm still getting comfortable with being myself on camera. Working on Vlogmas was a valuable education and I can't wait to plan my videos for the year ahead.
I've loved working with brands this year as well. From smaller independent shops to international players. In working on campaigns for Baby Jogger and Neutral, part of Unilever I've continued to develop a style that is true to who I am as a creative person and which I feel reflects what I've already done here on the blog. I'm behind everything myself from building the site, designing the logo, writing and taking most of the photographs used.  I'm looking forward to show more of what I can do and continue to build lasting business relationships.
BALANCING WORK AND FAMILY LIFE
One thing I want to do it draw a sharper line between work and family life. Naturally being a family and lifestyle blogger and vlogger the two tend to merge, but I want to make sure I can switch off from time to time. Over Christmas I found myself feeling drained, so instead of trying to force out blog posts I rearranged my work station. I've been working mainly from our living room sitting at the table there. Now I have a little corner in the downstairs guest room. It's overlooking the garden which is an inspiration in itself. It means I can go to work, focus and when I'm done I can come home.
I've signed up to helpful apps like Grum and Social Oomph so I can schedule more of my social media. I've ordered a Passion Planner that will hopefully arrive soon which will allow me to plan better. Before becoming a mum I never used a calendar. Everything was stored in my head. Now this is impossible and I've had to give in. Though with the beautiful Passion Planner I'll be in good hands. Also, for all planners sold ones will be donated to organizations that support breast cancer awareness, the survivors, family members, and those affected by breast cancer.
For a while, I felt lost. I'm still finding my feet, but I now know where I'm going. Happy New Year! Here's to a prosperous 2017 for everyone.