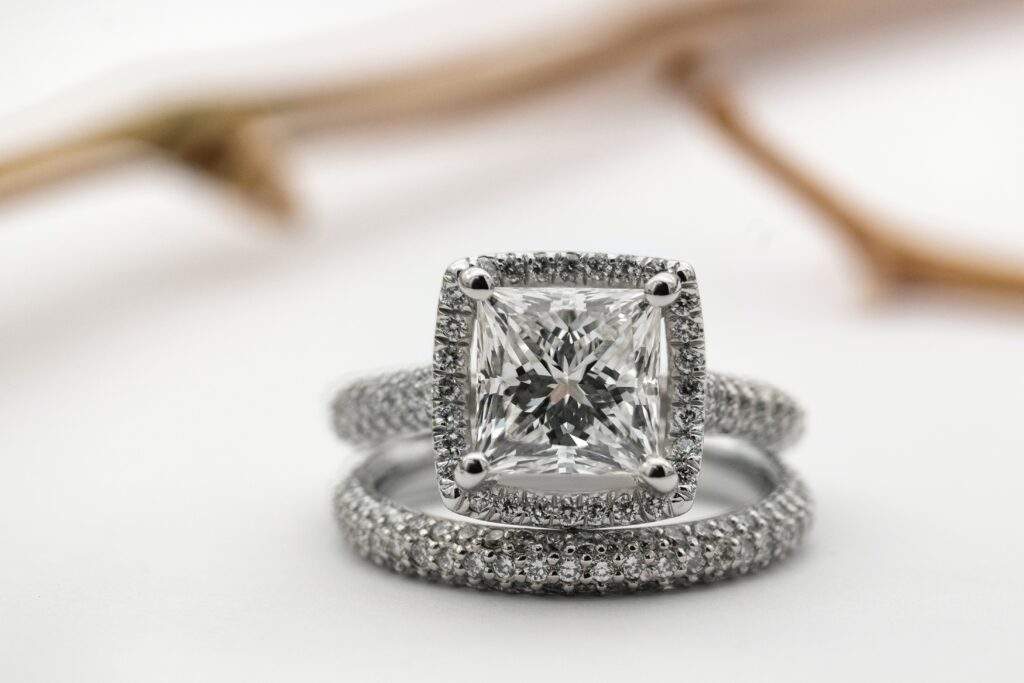 I'm a big fan of investing in pieces that last a lifetime. Diamonds make such beautiful gifts. They can even be handed down through generations. It's no secret that diamonds are called a girl's best friend, but have you ever wondered what makes diamonds so desirable?
Firstly, diamonds are sought after as they are one of the rarest stones on the planet. Diamonds were formed billions of years ago. To survive the journey from the pits of the earth to the surface is no mean feat! What's more, diamonds are thought to have healing and medicinal powers. All adding to their value and desirability. Obviously cut and clarity both play a part as well.
Over the years, diamonds have been romanticised so to speak. They are now widely recognized as a gift of love. But given that living costs are rising, many of us can't afford to buy every one we love diamond pieces! As such, think of it as an investment and reserve diamond jewellery for special occasions.
WHEN TO GIVE DIAMOND JEWELLERY AS A PRESENT
The birth of a new baby
If a loved one has recently given birth, diamond jewellery is almost guaranteed to go down a treat. Both for the baby for later on in life. As well as the new mother. Marking the special day, a birthstone gift can be passed down for generations and will always be remembered. Diamonds also make a wonderful push present if you are into that tradition.
A milestone anniversary
Anniversaries are an obvious time to give the gift of diamonds! Although it could get expensive buying diamonds each year. Diamonds are always well received on the bigger anniversaries. Obviously a thoughtful gift you're reaching your diamond anniversary (60 years of marriage).
For a marriage proposal
These days you might think outside the box when it comes to an engagement ring. Yet diamonds are still considered a firm favourite. With many different cuts and designs, you can still make it unique. If you're nearing the marriage age and are considering getting down on one knee, look into the many possibilities diamonds offer.
I, for one, was thankful that Daddy Long Legs presented me with the design of my diamond engagement ring before he purchased it. With so many different styles, designs and finishes, it can be a good idea to pick out a ring together. To spare any unwanted surprises.
A special birthday
If your significant other is coming up to a big birthday, what better way to surprise her than by giving the gift of diamond earrings? Although giving jewellery every year might lack imagination, by occasionally throwing some diamonds in the mix, you're sure to bring a smile to her face on her special day.
Christmas
Christmas offers the perfect excuse to push the boat out a little bit. Whether you choose a simple tennis bracelet or something more elaborate, you'll be on the nice list if you go down the diamond route!
WHY LAB-GROWN DIAMONDS ARE A GREAT ALTERNATIVE
Real diamonds come with a price tag. If you're wondering how to give the gift of diamonds without breaking the bank, then a great alternative is mined diamonds. Whilst having the same characteristics as real diamonds, they come without a hefty price tag. What's more, as they are artificially created, that also makes them a sustainable option for any environmentally conscious recipient.
Although many of us would love to give diamonds budgetary restraints mean diamond giving is reserved for special occasions like those mentioned above. Have you ever received diamonds? Or given them as a gift?
Collaborative content