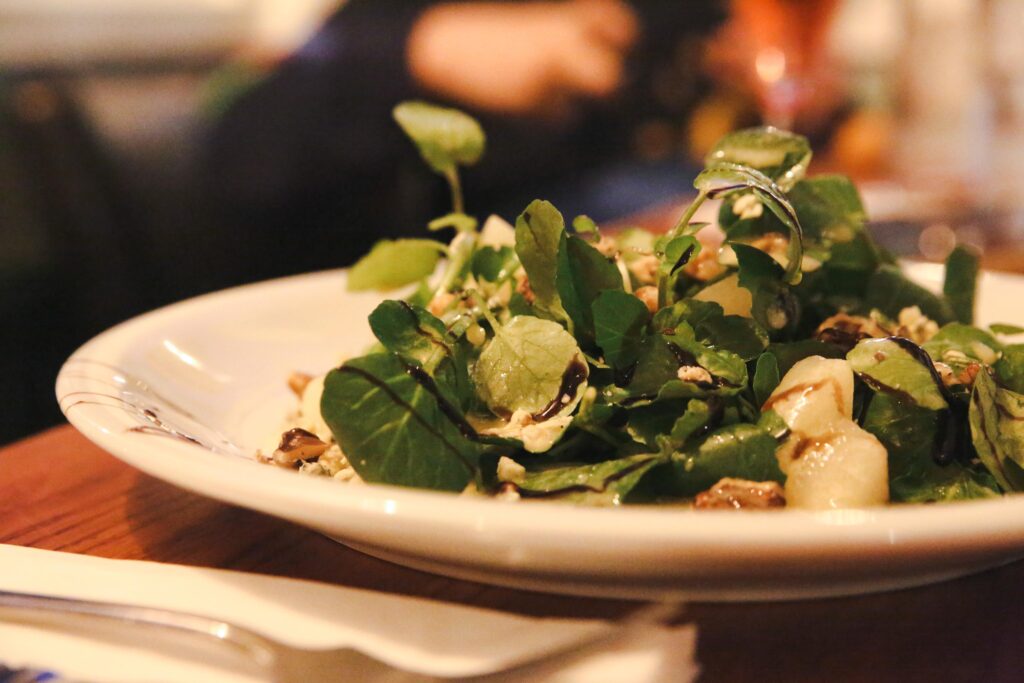 As a family, we are not exclusively vegan. However, I enjoy vegan food and always look for exciting menu options when dining out. I've had a tastecard for years and especially when we travel within the UK we always look up local restaurants on the app. When visiting Southampton this summer we ate at a great Italian restaurant. With offers of 2-for-1 or 50% off food and now also 25% off your entire bill, there is a lot of money to be saved. This time around we wanted to explore our own neighbourhood and I was keen to see where I can eat delicious vegan food within walking distance. Luckily there are many fantastic London restaurant deals so we were spoilt for choice.
Just up the road from us is Brouge. A British/Belgium Gastropub on the corner of Sixth Cross Road in Twickenham. It's been part of South-West London for decades and is one of the oldest pubs in the area. It's been carefully renovated and offers a welcoming atmosphere both in summer where you can dine in their beer garden and during the colder months. Cosy with a modern twist.
EATING VEGAN FOOD AT BROUGE
Brouge has an impressive menu with many dishes inspired by Belgium cuisine. They also excel in more traditional British pub dishes but how do they fare when it comes to vegan food? They have a couple of vegan starters like wild mushrooms on toast and a beautifully presented watercress salad with walnuts and poached pear. Both are delicious autumnal food options. They also do a vegan sharing board. I chose the salad which was fresh, very tasty and beautifully presented.
For my main, I went for the wild mushroom risotto with truffle oil, which was absolutely delicious. I was torn between this and their Moving Mountains Vegan Cheeseburger. Roasted Portobello Mushroom with relish, rocket and served with fries. If you or your friend, partner, mum or neighbour – whoever you choose to bring with you for your 2-for-1 tastecard offer is Vegan they can certainly eat delicious food at Brouge.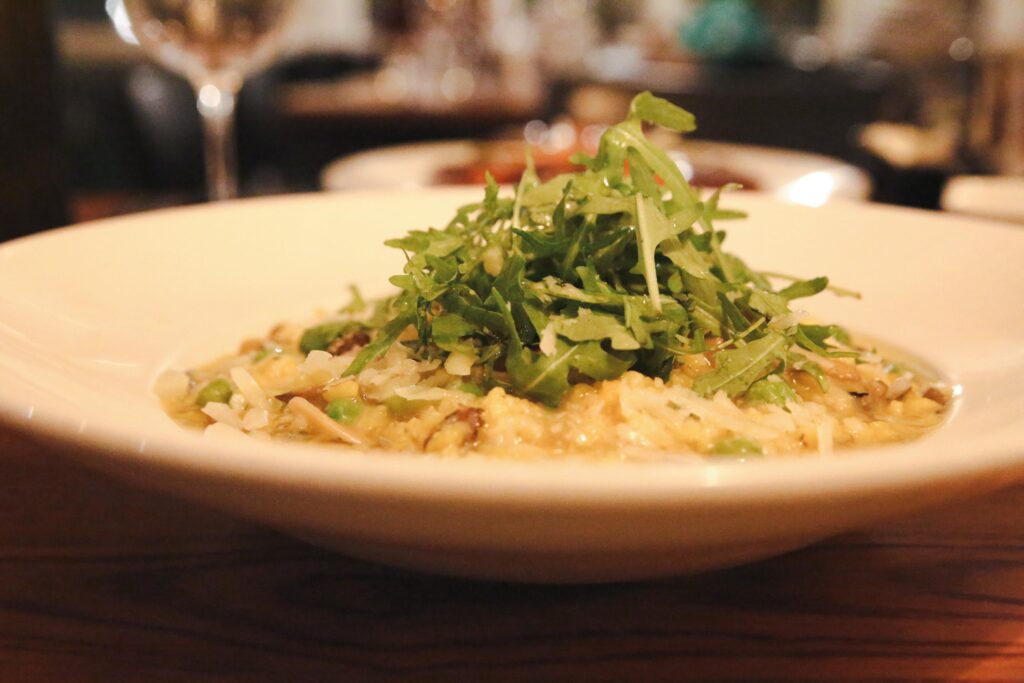 DIVINE VEGAN CHOCOLATE CAKE
I love chocolate. There I've said it. It will always be my go-to dessert option if it's on a menu. So I was extremely pleased to see Brouge serve a vegan chocolate cake with mango sorbet and raspberry coulis. It was so tasty and I'd highly recommend it. We left Brouge delighted and I'm sure we'll return soon.
EATING OUT USING TASTECARD
The staff at Brouge were friendly and attentive. The food was presented beautifully and served quickly. We arrived early but it did fill up so I highly suggest booking a table in advance. When it came to paying using our tastecard was easy. We used the 2-for-1 offer which applies to starters, mains and desserts. On average, members save around £19 per meal. As a member, you can save £226.56 a year if you eat out once a month, and that's not including all the other fabulous Member Perks, attractions, and cinema deals they offer too!
Disclaimer: This is a collaborative post with tastecard. All words, opinions and photographs are my own.