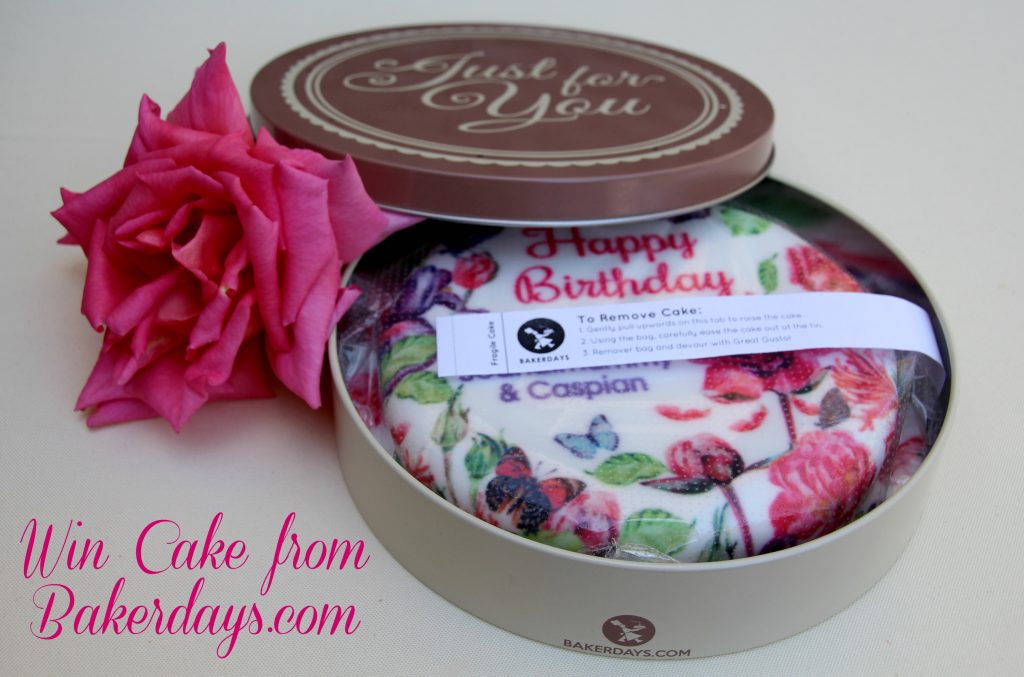 So early May saw the 1st birthday of the blog. We celebrated on many levels, but there was one thing missing. The same things that was, I'm embarrassed to admit, also missing on Caspian's and my birthday back in February. Though we were away on holiday so that's my excuse. But the thing was cake. Birthday cake!
I love making cakes (and eating them too!) but between work and raising a toddler there is not always time. Sometime there's not even time to go out and buy one. That's when it's convenient that a company like Bakerdays.com now delivers delicious cakes straight to your door.
When we were offered to try one of their personalised letterbox cakes it didn't takes us long to accept. It was a great way to make up for the missing celebratory cake earlier in the year and so we choose a beautiful birthday cake decorated with flowers and butterflies to match our vintage Royal Albert tea set. We enjoyed it in the garden on a lovely sunny Sunday.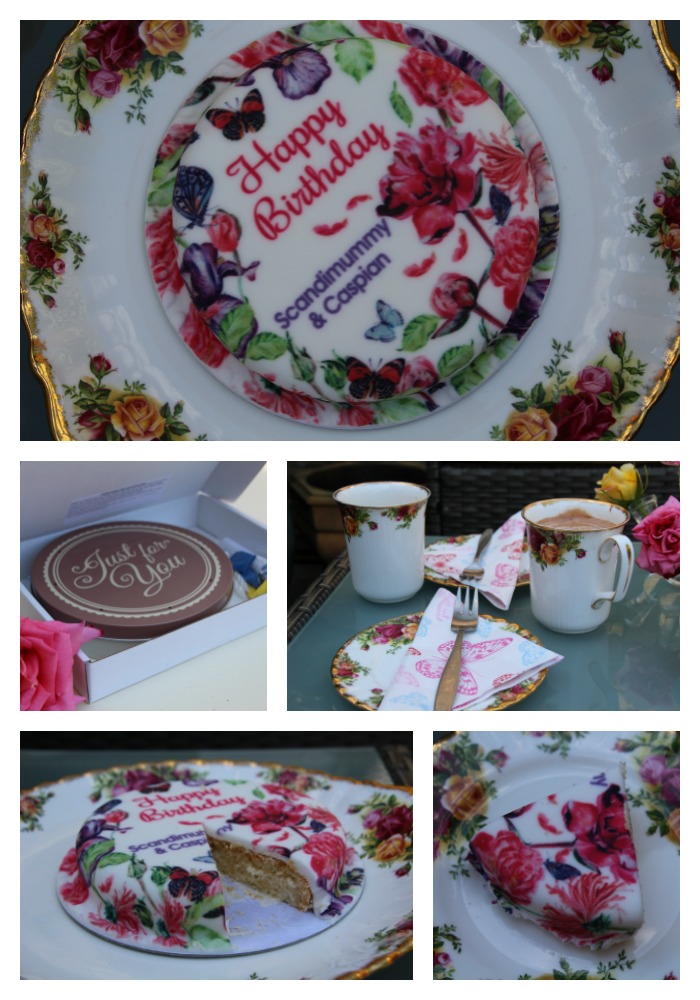 The concept it very straight forward. You go to the website and either design your own cake or choose and customize one of their many prints. The cake is then delivered the next day, if you get your order in before 2 pm. I think it's a fantastic alternative to flowers or wine if you want to surprise a loved one for their birthday and can't be there in person. It even comes with lights and balloons.
The cake measures 5″ or 12 if you work in centimeters like me, and so fits through the letterbox, hence the name. It's a simple sponge cake with a small amount of buttercream and a thick layer of icing. As a Dane I'm use to birthday cakes being full of cream and very light and fluffy with several layers, so I was a tiny bit disappointed in just the sponge, though it was still nice and moist. And my boys absolutely loved it. Normally we try and avoid Caspian having too much sugar, but he was literally stuffing his face and loving it.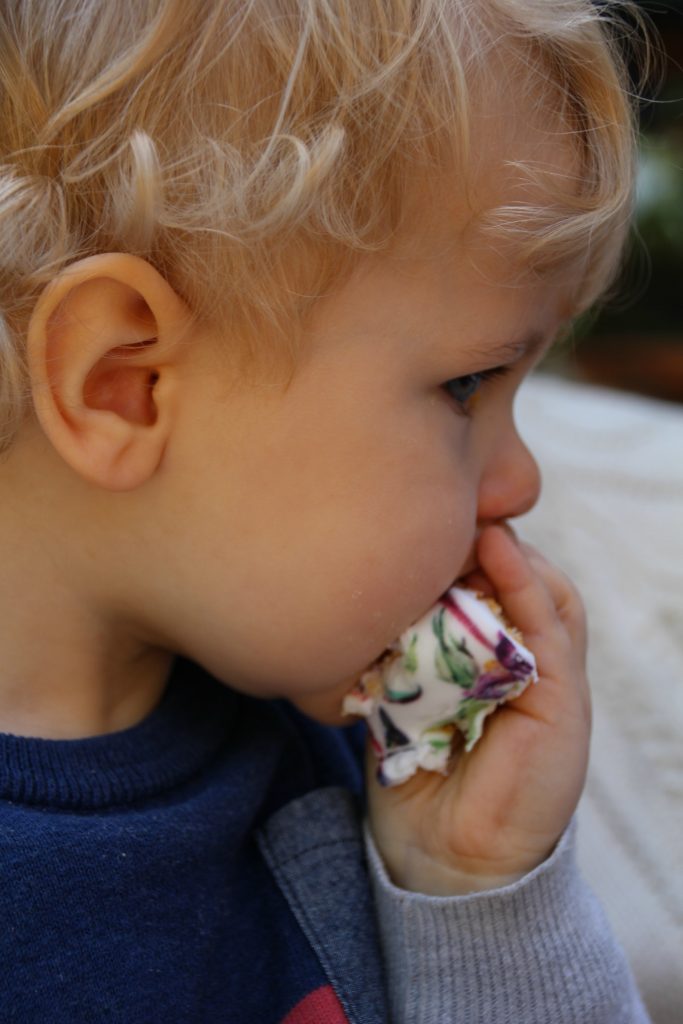 And here's the best part of this post! Because you can now win your very own letterbox cake from Bakerdays.com. Ideal for the upcoming Father's Day in June as a nice surprise for Daddy? Or if, like us, you didn't get one for your son's first birthday! #parentingfail
Here's how to enter! Simply follow the Rafflecopter link below and either tell me which cake you'd choose in the comments below, visit scandimummy's facebook page or tweet us… or if you'd like more chances to win, do all three! Good luck!
Terms and Conditions
The closing date is 00:00 am UK time on Friday the 3rd of June 2016
The prize is one letterbox cake of your choice. Colours and style may vary from pictures above. No cash alternative
The competition is open to UK and Ireland only
Entrants must be 18 years and over
Entrants must log in and follow the directions given via the Rafflecopter widget
All entries will be verified
The winner will be chosen at random using Rafflecopter
The winner will be notified within 5 days of the closing date. The winner must respond within 14 days of receiving the email  to claim their prize
The prize will be dispatched directly from the brand
The competition is not affiliated with Twitter or Facebook
NB! Please note we were kindly sent this cake to try for the purpose of this feature though all words and opinions are my own.