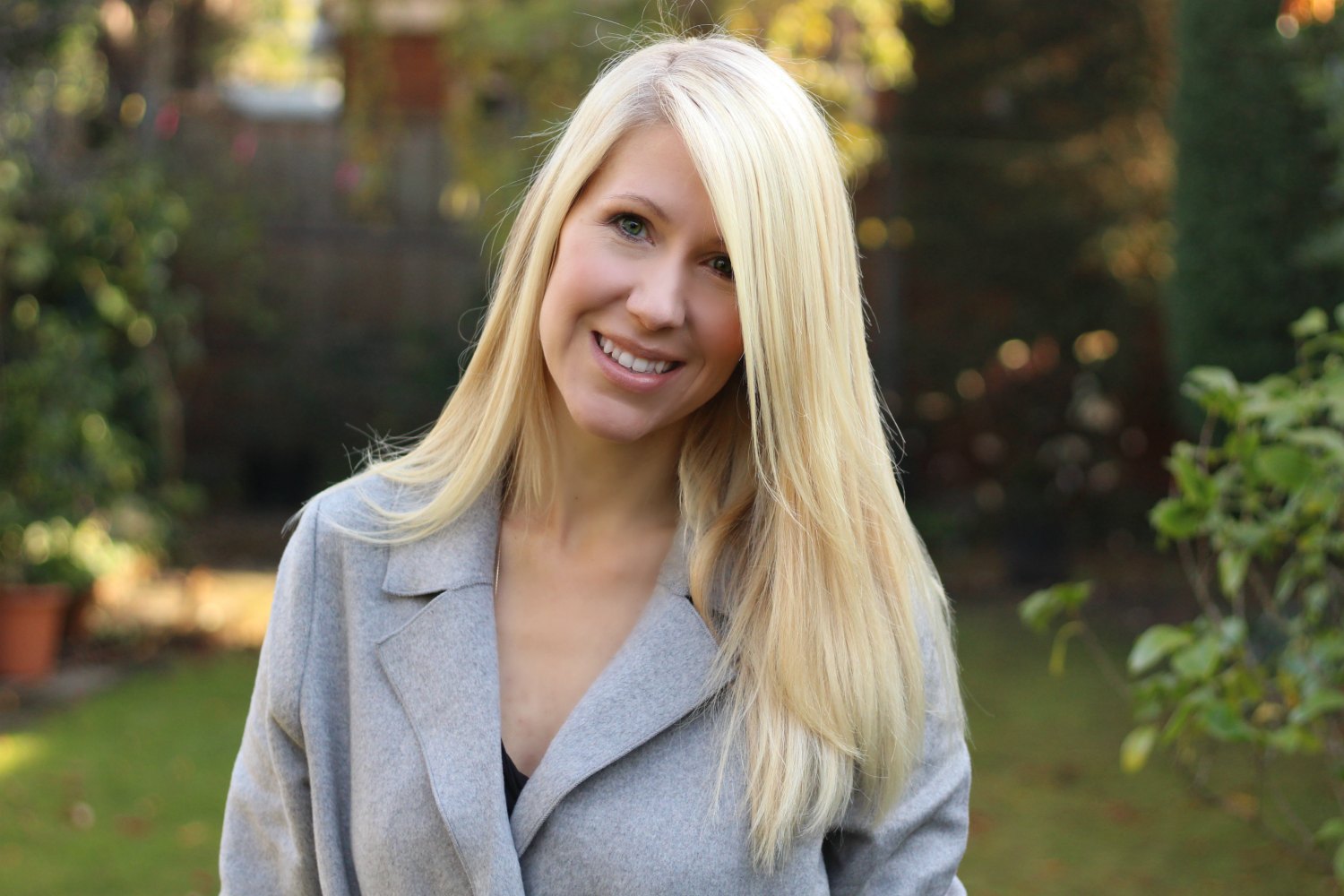 We have a JOY store just by Richmond Station and I must admit I'm always drawn in for a quick browse when catching the train from there. So I was naturally very excited when I was asked to work with JOY recently. I love their stylish yet affordable collections and have picked out some outfits perfect for autumn and winter.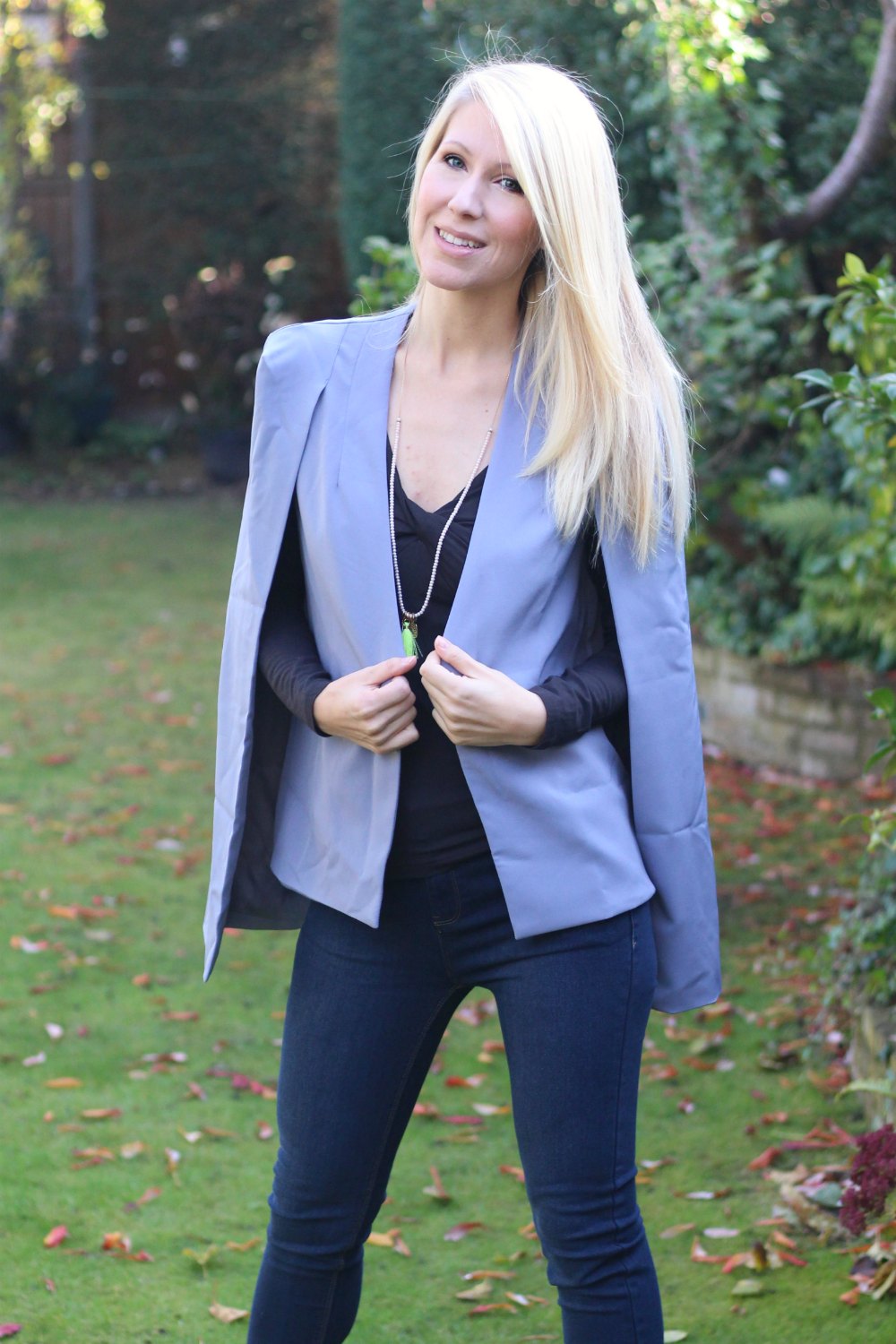 I'm in love with this Lavish Alice Cape Blazer in dusty lilac. I've been looking to add a cape to my wardrobe for a while and this is perfect. Currently in the sales at only £37.00, down from £54. It works especially well with these dark jeans, also from JOY. If you haven't tried their line of jeans yet, it's definitely worth checking out. Super comfortable and a great fit too.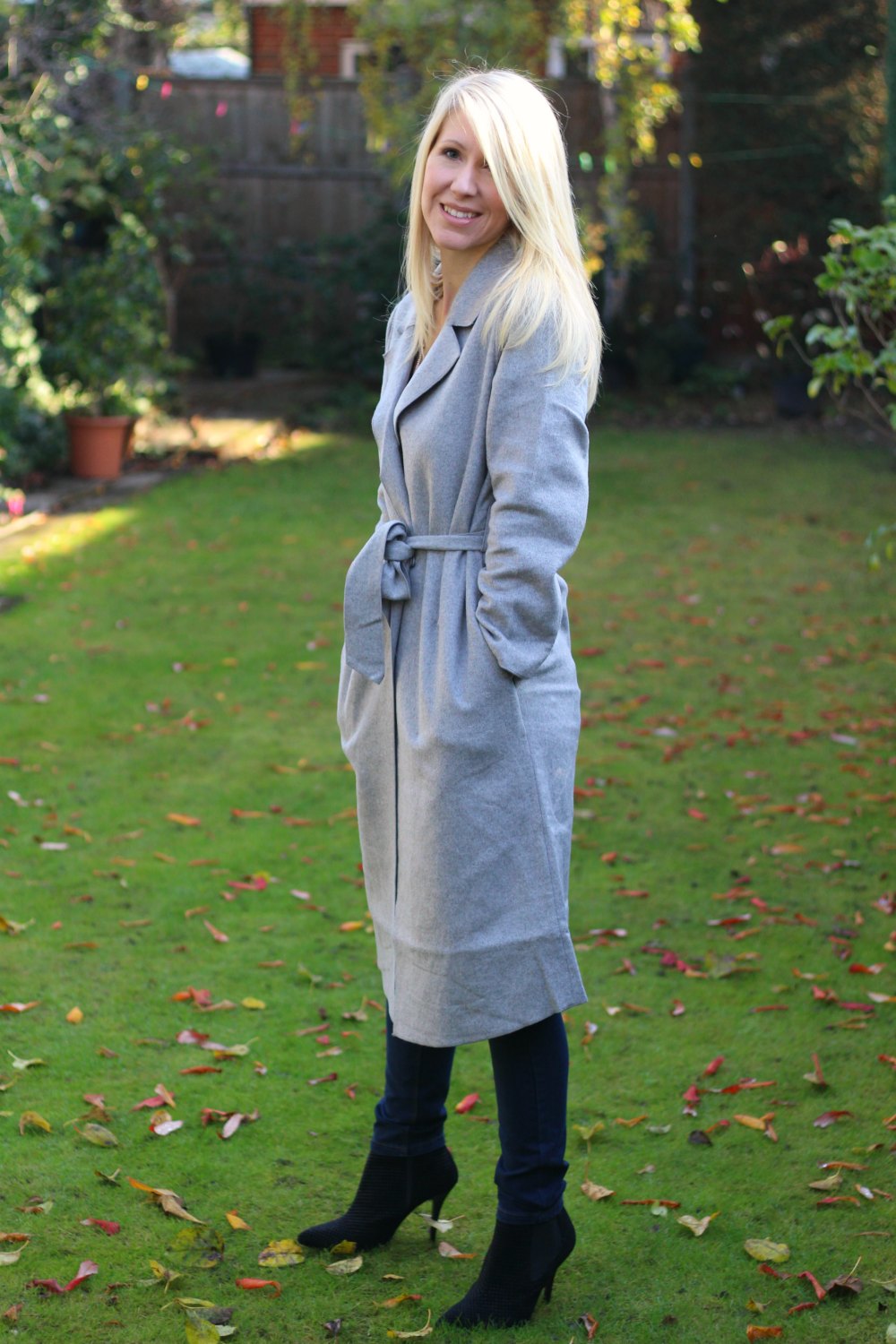 The Louche Clarette Stand Collar Belted Coat in grey made by from a wool blend is perfect for the start of the colder season. It's thin and doesn't have a lining, but works great with layers. It's a super city coat where you might have to walk a short distance between various forms of public transportation and it's roomy enough to accommodate a thick jumper underneath.
The grey colour is simply gorgeous and it looks and feels more expensive than it is, retailing at £99. You can style it up with a colourful scarf and perhaps a bubble hat, to keep your head warm. Find the full collection of coats and jackets from JOY here.
It's also a great length and you can adjust the fit with the belt. I would have liked the sleeves to have been just a little bit longer, but I love the huge pockets. I can fit my phone, money and keys in without them looking bulgy.
Do you know JOY? And what's your favourite item of clothing for winter?
NB! Please note this is a collaborative post. All words and opinions are my own.
Please follow and like me: