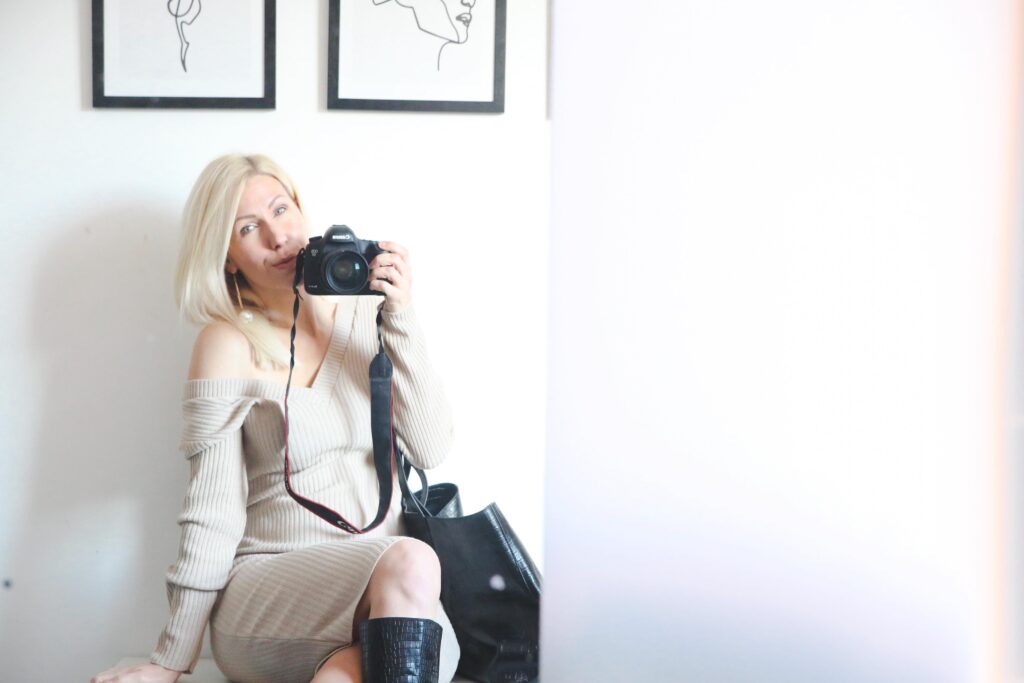 Do you have a favourite fashion season? While I love a warm summer's day, I actually much prefer autumn and winter fashion. I mind it easier to dress at this time of year. I love knitwear. I adore layers and thicker textures. I like playing around with different materials. While I keep my winter wardrobe pretty simple on a day-to-day mum-on-the-school-run basis I absolutely love getting dressed up. Whether it's for a pub lunch with friends or a romantic night out. In fact, I have more occasion wear than I need. I tend to stick to a similar colour palette so that I can easily mix and match. My favourites are neutrals including grey and white, navy, lilac and black. On occasion, I'll add a more colourful piece but I prefer to make an outfit stand out using accessories.
Femme Luxe have a great range of both everyday fashion and especially stylish evening dresses and more. If you are looking for that special little black dress they definitely have you covered. I love that they have introduced more knitwear like this gorgeous knitted midi-dress. It's a beautiful fit that can be pulled down over the shoulder for a more slouchy style. You could easily belt this to give it even more definition. The vertical lines elongate your body and it's a great elegant piece to add to your wardrobe. Paired with tights and boots or heels you can easily dress it up or down.
LACE AND LEATHER FOR A WINTER'S NIGHT OUT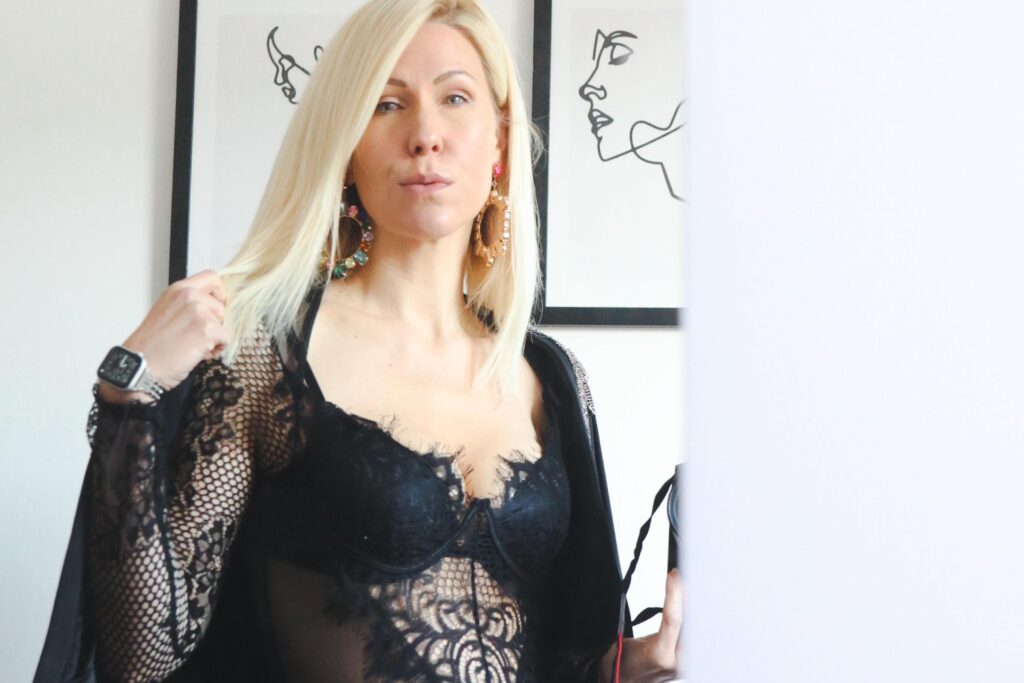 Black is my go-to when I don't know what else to wear. It always looks stylish and makes you look put together even if you don't feel like it on the inside. I love lace. It's sexy and works well for festive night out or New Year's Eve. Femme Luxe have a lovely collection of lace bodies and womens going out tops . Wear it under knitwear for a classic sensuelle hint. It works well with a blazer or if you are braver on its own. This particular top has just a striking pattern I would be happy to show it off. It doesn't need much in terms of accessories although for a Christmas or New Year's do I would go all out with a big pair of statement earrings.
I love a pair of leather trousers. They can get too warm and you can find great pleather alternatives. Whether you prefer leggings or a slightly looser fit they make a great winter wardrobe staple. Wear them on the school run with trainers and a sweatshirt. Or out with heels and a gorgeous top. They are comfortable to wear and work well with a multitude of different material from a soft silk shirt to chunky knit. I'm all for comfort and you can also find comfortable loungewear sets on Femme Luxe perfect for winter.
Disclaimer: This is a paid collaboration. All words, opinions and photographs are my own.