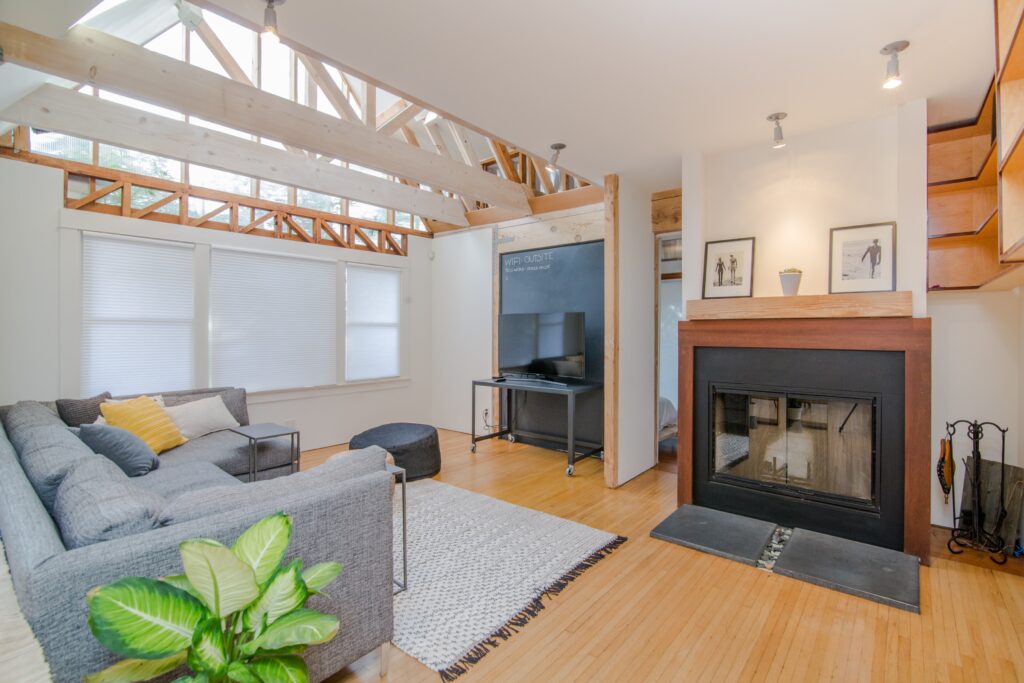 How do you create a brighter home? I love a beautifully lit home. I guess it's a Scandinavian thing. As we spend a lot of the year battling the darkness of short days we crave light more than other European nations. That's why we love to light candles and keep our decor minimal and airy. This helps to bring in more sunshine even on days when the sun is not out. There are several ways to bring in more light and create a brighter space. I personally think it can really help to lift your mood when you are surrounded by natural light. Also, as a photographer, I'm dependant on natural light. I love to shoot at home and it's vital to have good lighting.
INVITE IN THE LIGHT WITH BIGGER WINDOWS AND CREATE A BRIGHTER HOME
If your house is dark the first thing to look at is if a restructure is possible. You might want to consult an architect to get ideas on how you can redesign the layout and potentially install more windows to allow natural light to brighten up your home. If you do go down the route of a new layout investing in quality is important. Use windows made from toughened glass that will stand the test of time. This way, whether you go for a glass roof, skylights or floor to ceiling windows you know that they will look amazing in years to come. Using professionals to help execute your ideas also means that you can stray true to the property. Especially if you are working with period features while giving it a much needed modern update. There is even an option to use glass within the building to allow light to flow more freely throughout the house.
DECLUTTER TO HELP CREATE MORE SPACE
We all accumulate items over the years. Some are practical, some have sentimental value but more often than not we hold on to things for no particular reason. Throw in children and all their toys, clothes and arts and crafts and it's easy to feel your house is getting overrun. A good declutter in the style of Marie Kondo can help you reevaluate what you really need. What you love and what should go. Once you get more organised and perhaps introduce better storage solutions you will automatically create more space. This will help to make your home feel lighter on more than one level and allow light to come through. Again it can be worth hiring a professional to get it all organised for you.
PAINT YOUR HOME IN LIGHTER TONES TO ALLOW LIGHT TO BE REFLECTED
A dark feature wall can look amazing, yet if you are looking to create a brighter living space it isn't always helpful. Choose lighter colours that will reflect the light coming in. It will also make your space seem bigger. As well as using glass within the home like mentioned above you can also use mirrors to create the illusion of more light and bigger rooms. Do you have any tips on how to create a brighter living space?