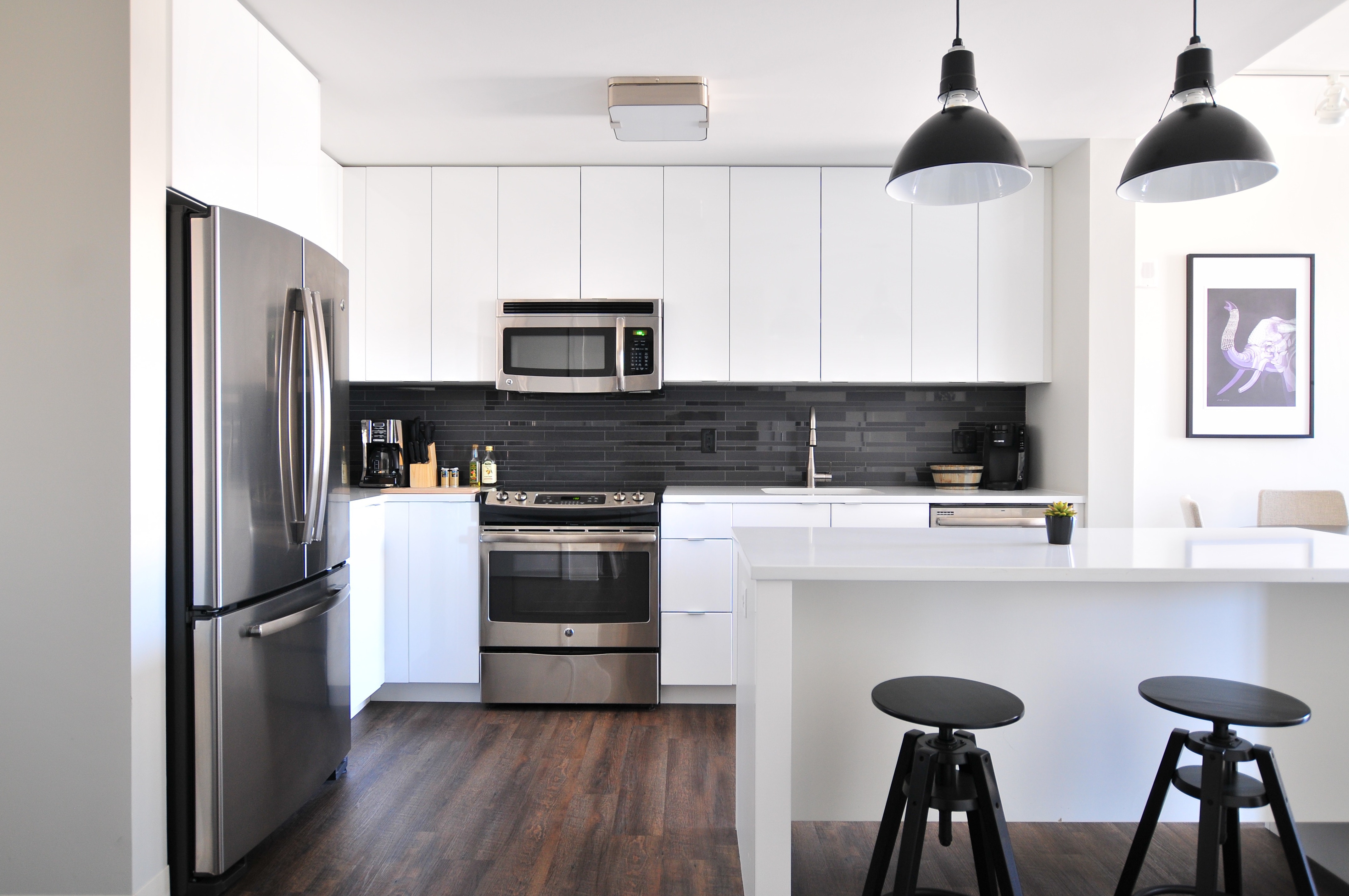 Paid collaborative post
People often shy away from using dark colours in their home for the fear of making their home look small and gloomy. However, I couldn't disagree more. I quite like the dramatic, grand and cosy feel that a darker palette can bring to your home.
Darker colours work particularly well in the kitchen as you can play with different textures and finishes; shiny tiles, matte cupboards, marble worktops and fluffy tea towels are all a haven for experimenting with a dark colour palette. Dark grey, green, black and navy are some colours I particularly love in the kitchen.
DON'T BE SCARED TO JOIN THE DARK SIDE
When designing their homes, people tend to play it safe, sticking to a classic white colour scheme. Don't get me wrong I love light colours and pastels in particular.  However, I think the main reason why people opt for light, neutral colours is that they don't know what to do with a darker shade. People can be reluctant to commit in case they get the wrong colour combination or they're overwhelmed with the options, so they stick to what they know.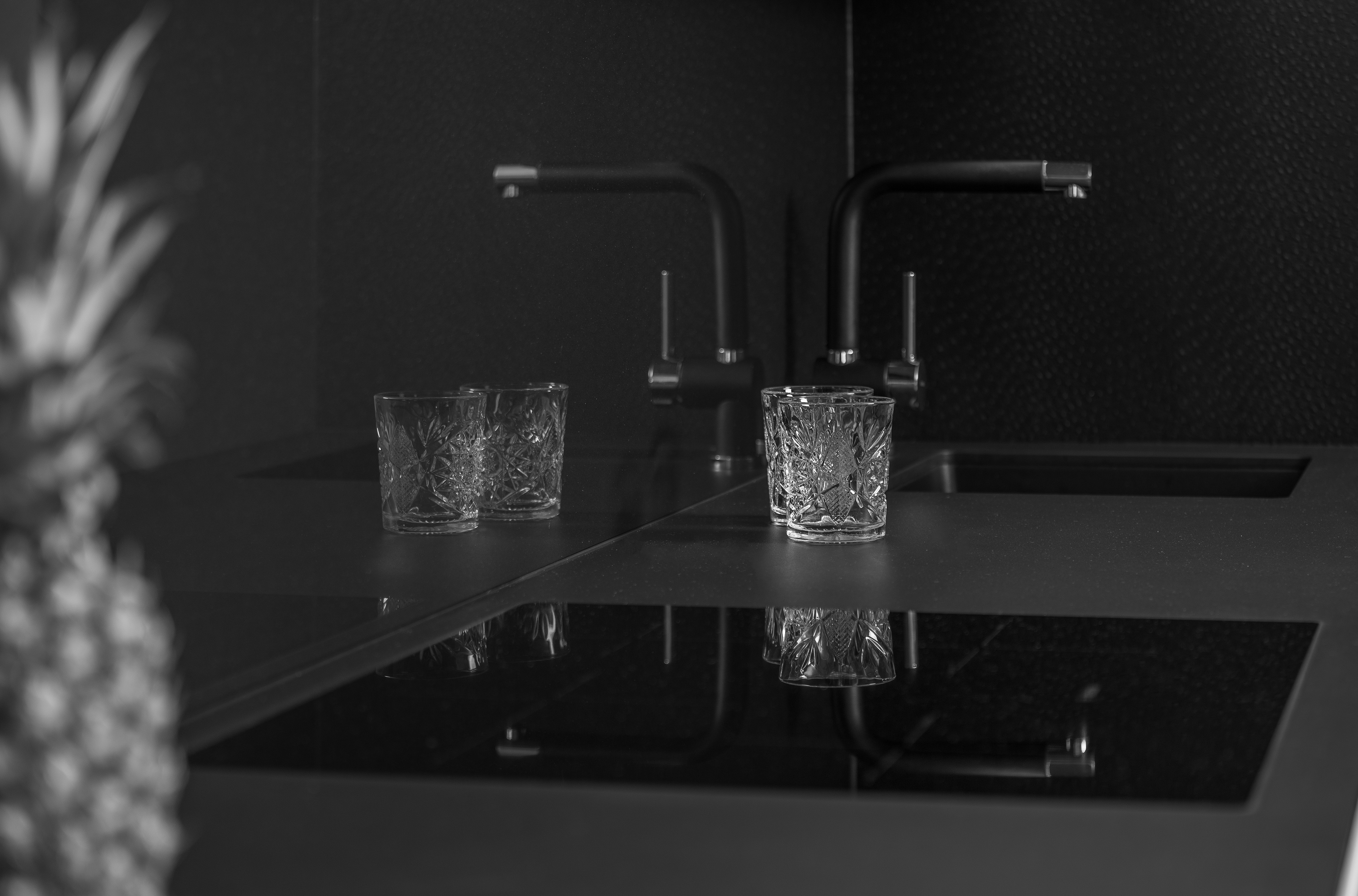 But your home is a place to take some interior design risks! You're missing out on a world of options when you go for the easy choice and your home won't turn heads in the same way that a dramatic colour scheme can achieve!
WHY CHOOSE DARK COLOURS FOR YOUR KITCHEN
As I mentioned before, I love inky shades in kitchens; they're not the first colour scheme you might think of, but they ooze character and sophistication and can really bring a space to life.
But it's certainly not a case of 'style over substance' as they're very practical too. White shows up every single fingerprint and spillage. If you're not the biggest fan of cleaning, it's best to choose a colour that's more forgiving. For the walls and cupboards, try gunmetal grey or dark navy. These dramatic colours add depth and look incredible paired with metallics. You can then have some fun choosing brass taps, rose gold accessories or a statement silver fridge. Even match your dining chairs.
DO YOUR RESEARCH AND FIND INSPIRATION ONLINE
If you're new to decorating with dark colours, I recommend creating a mood board on Pinterest to help you figure out what works and what you like. It's the perfect way to get inspired if you're not sure where to start as you'll be joining a community that shares picture-perfect images of home décor.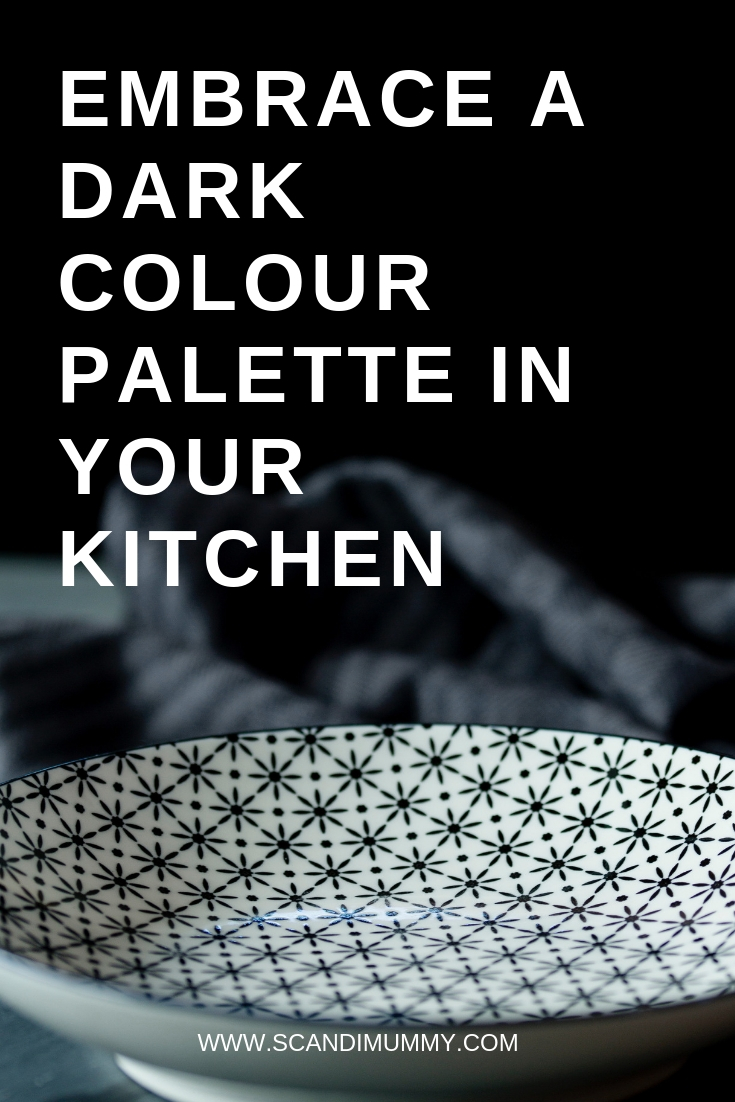 You can also get the creativity flowing by selecting pieces of beautifully-painted furniture, like the Westcote Blue sideboards from The Cotswold Company, and then designing the rest of the colour scheme around them. Even if you want to add a pop of colour with mugs, cutlery and other accessories, it's great to have a piece that acts as an anchor for your dark interiors.
Join the dark side and introduce some dramatic and bold colour choices to your kitchen. You'll be able to enjoy a more forgiving palette, whilst also boasting a sophisticated and perfectly put-together home. What colours have you used in your kitchen?