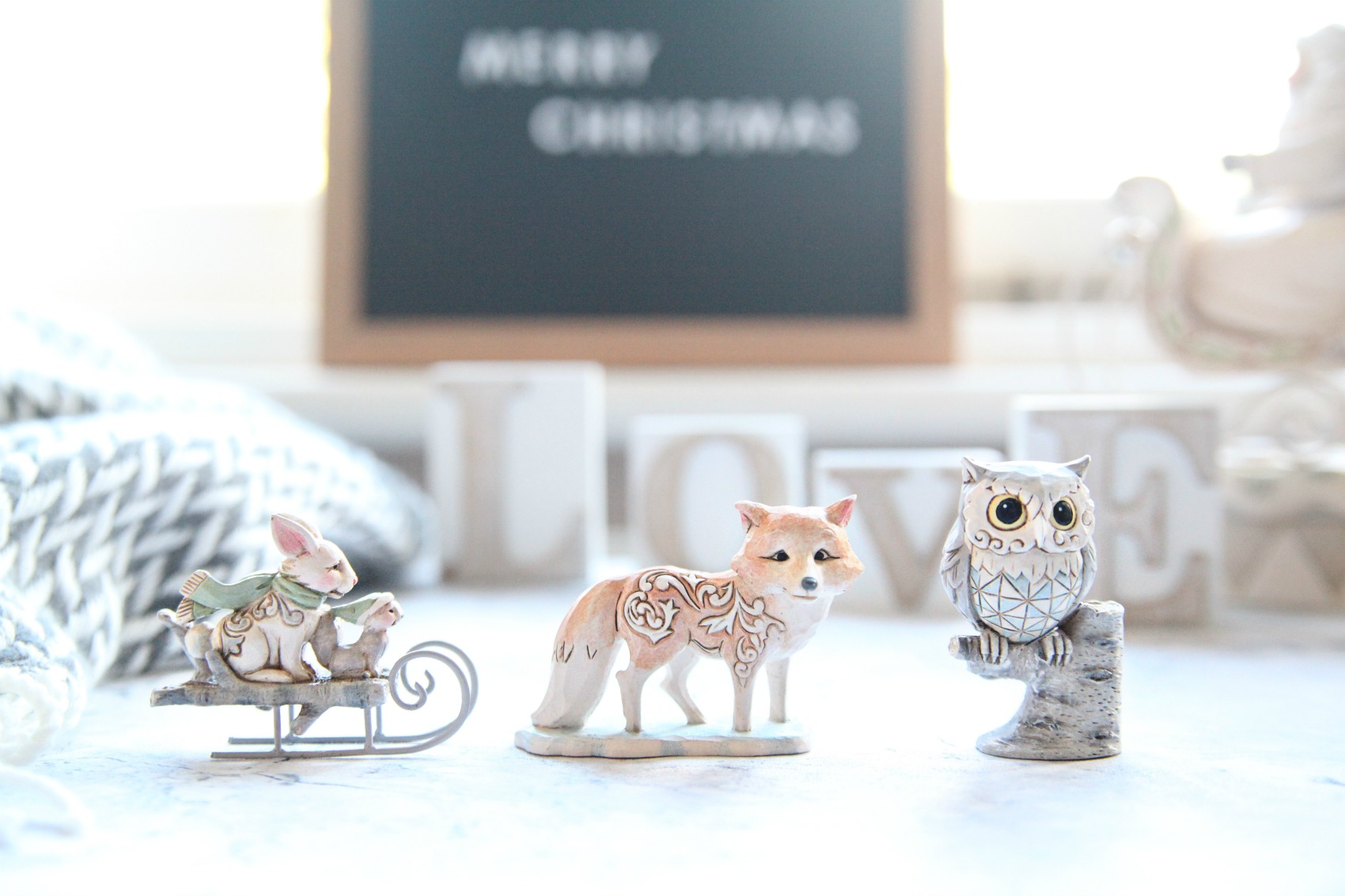 Advertorial
Christmas! It's okay to officially talk about now that autumn half-term and Halloween are out of the way. I will happily admit that Christmas is my favourite holiday season. Mainly because it's all about the good things in life; hygge, food, time with friends and family. We start decorating the house end of November when our Christmas tree from Pines & Needles is delivered. I love enjoying the fruits of our labour all through the month of December. Every year I try and add new pieces to our ever-growing box of Christmas decorations. This year I have fallen in love with the gorgeous pieces from the Heartwood Creek White Woodland Christmas collection by Jim Shore.
From little forest animals to Santa's impressive sleigh and beautiful reindeer this collections really stands out. I love the tones that gives these delicate figures that Nordic feel. Caspian is in awe of them and while they are not toys they certainly bring a lot of Christmas magic to our home.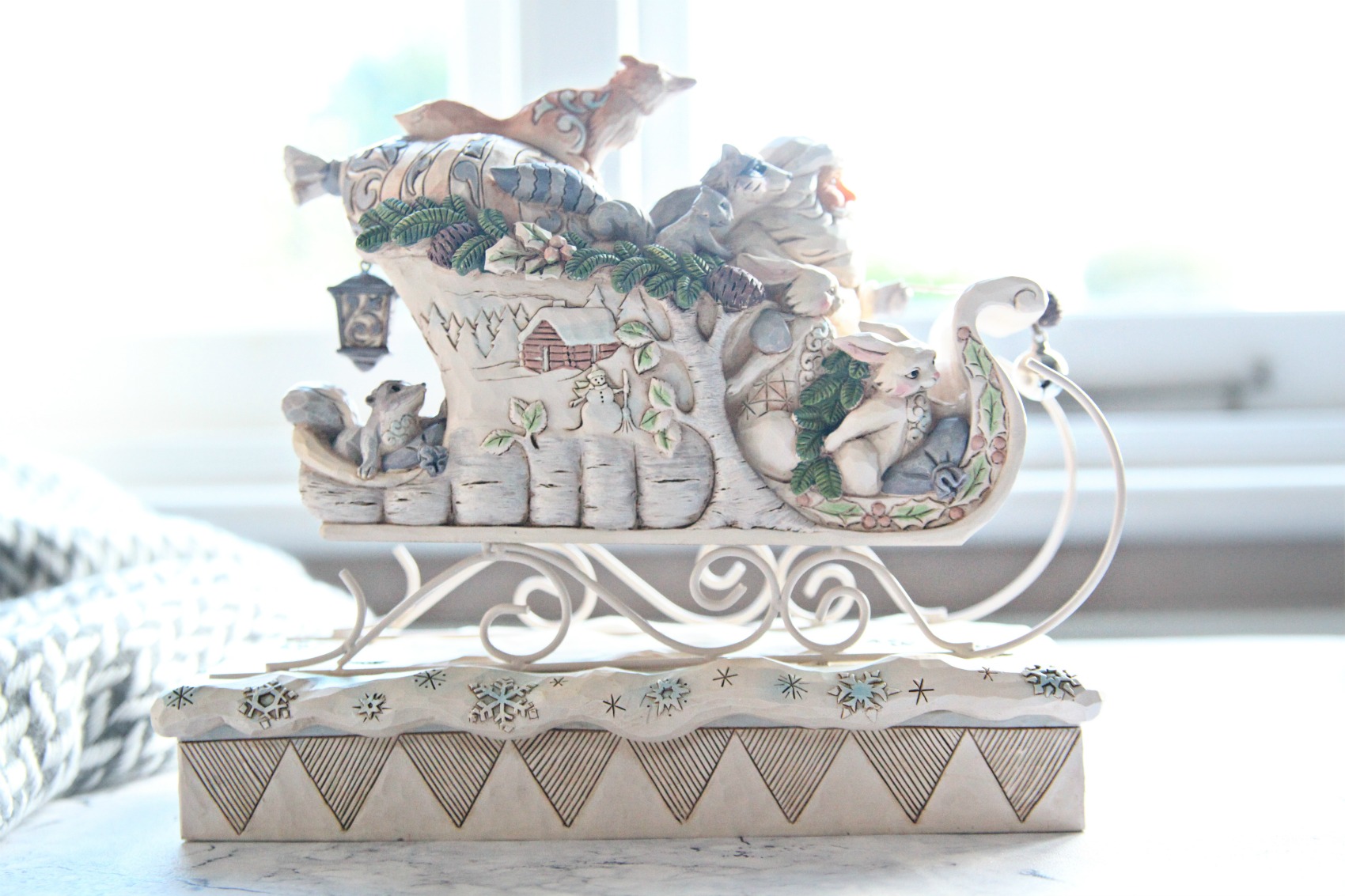 HEARTWOOD CREEK WHITE WOODLAND CHRISTMAS COLLECTION BY JIM SHORE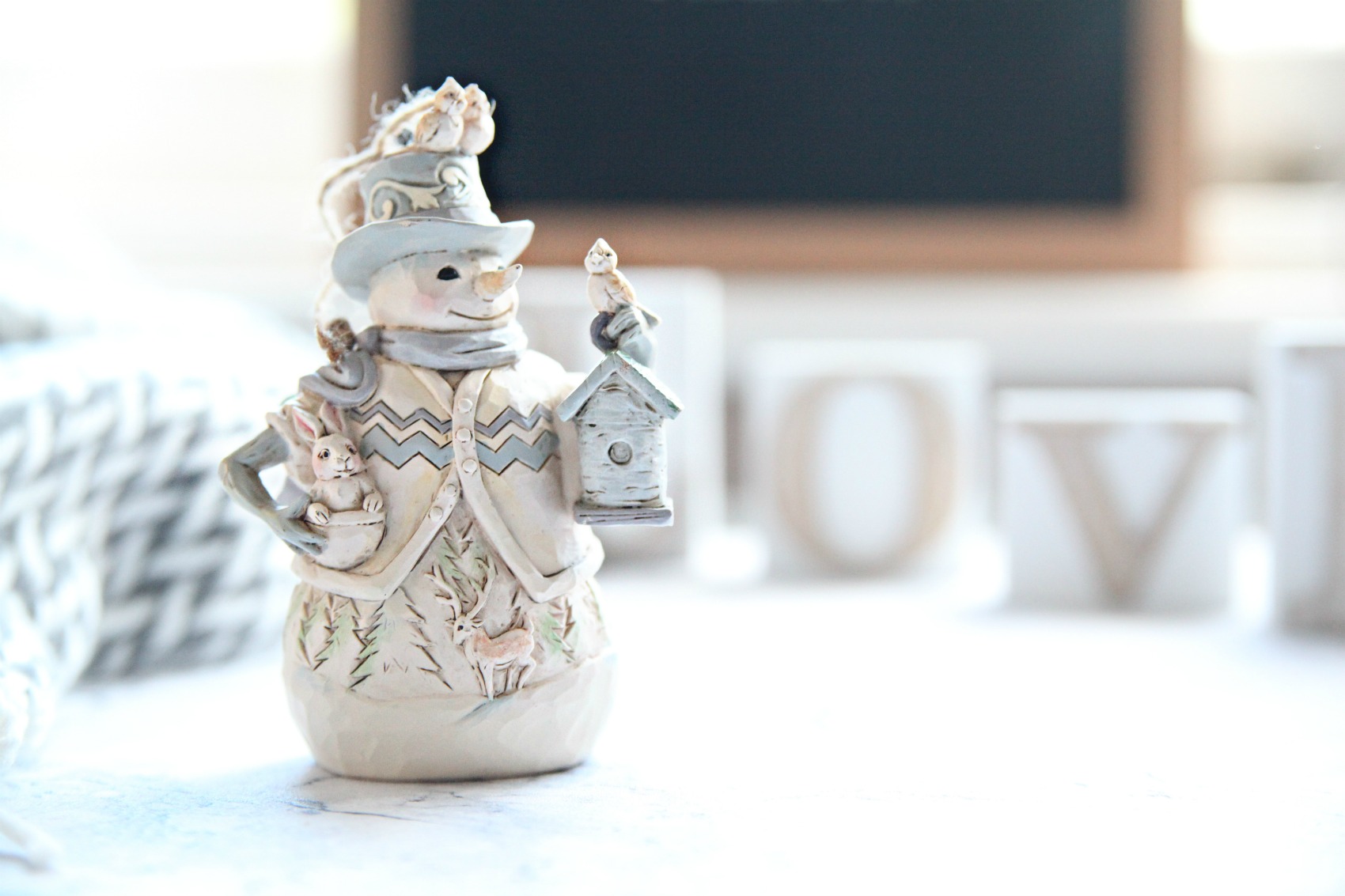 American artist Jim Shore is the man behind these beautiful creations. Jim worked decades developing his craft, manufacturing his own designs and traveling the country selling his work. In 2001, he partnered with Enesco to create Heartwood Creek which launched in 2002. His work is now loved and enjoyed by families world-wide.
He also works closely with Disney and is currently on a European tour to connect with his ever-growing fan-base.
HAND-PAINTED AND FULL OF INTRICATE DETAILS
I'm in awe of the level of intricate detail on each of the figures. The patterns, the surprise animals peeking their little heads out, the snowflakes on the ground. There are so many things that catches your eye and you can stare at these for a long time without ever getting bored.
Made from resin and hand-painted unique variations should be expected. This is, however, what makes them special in my book. You can sense the time and craftmanship that has gone into making these wonderful festive figurines.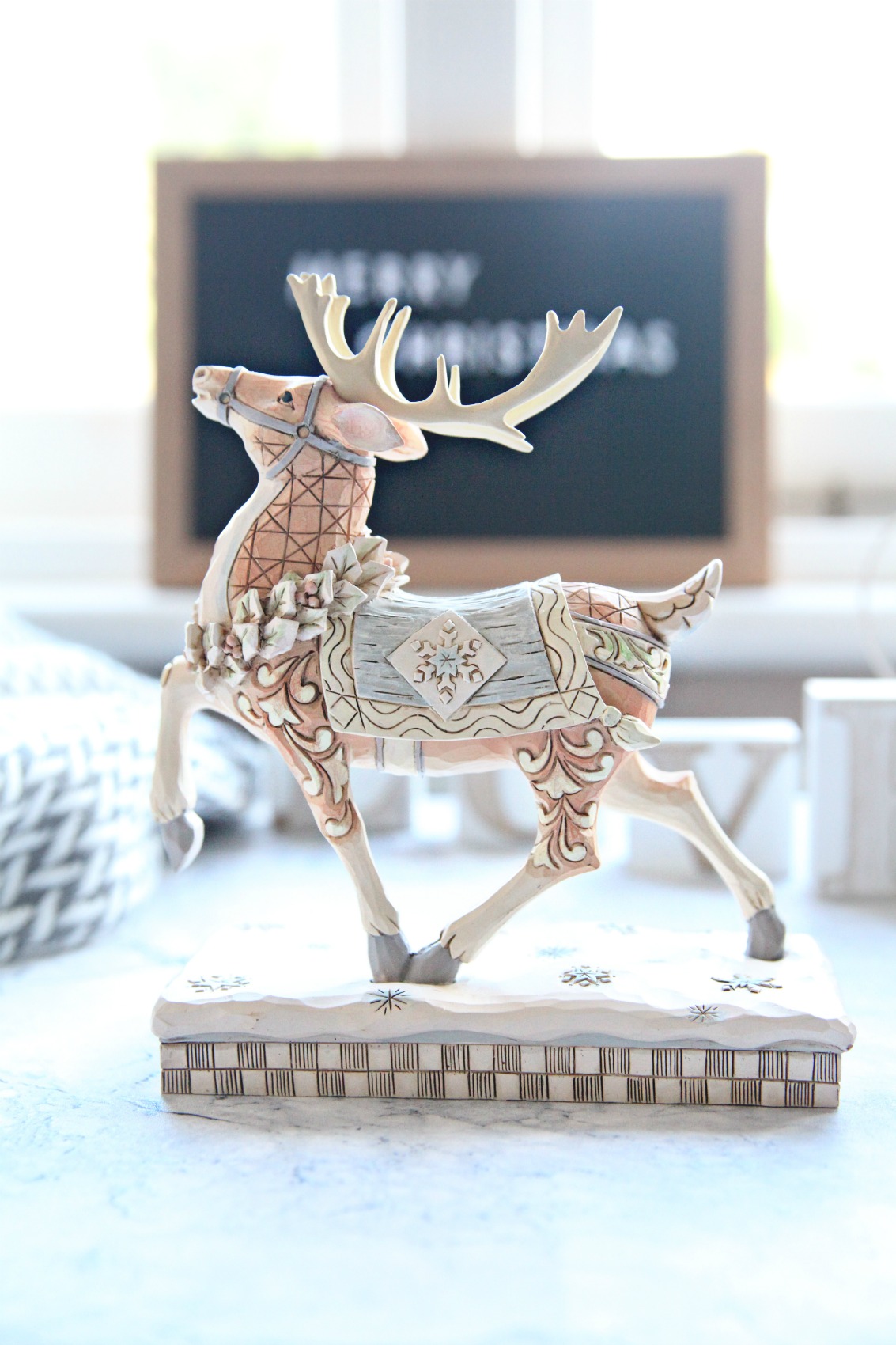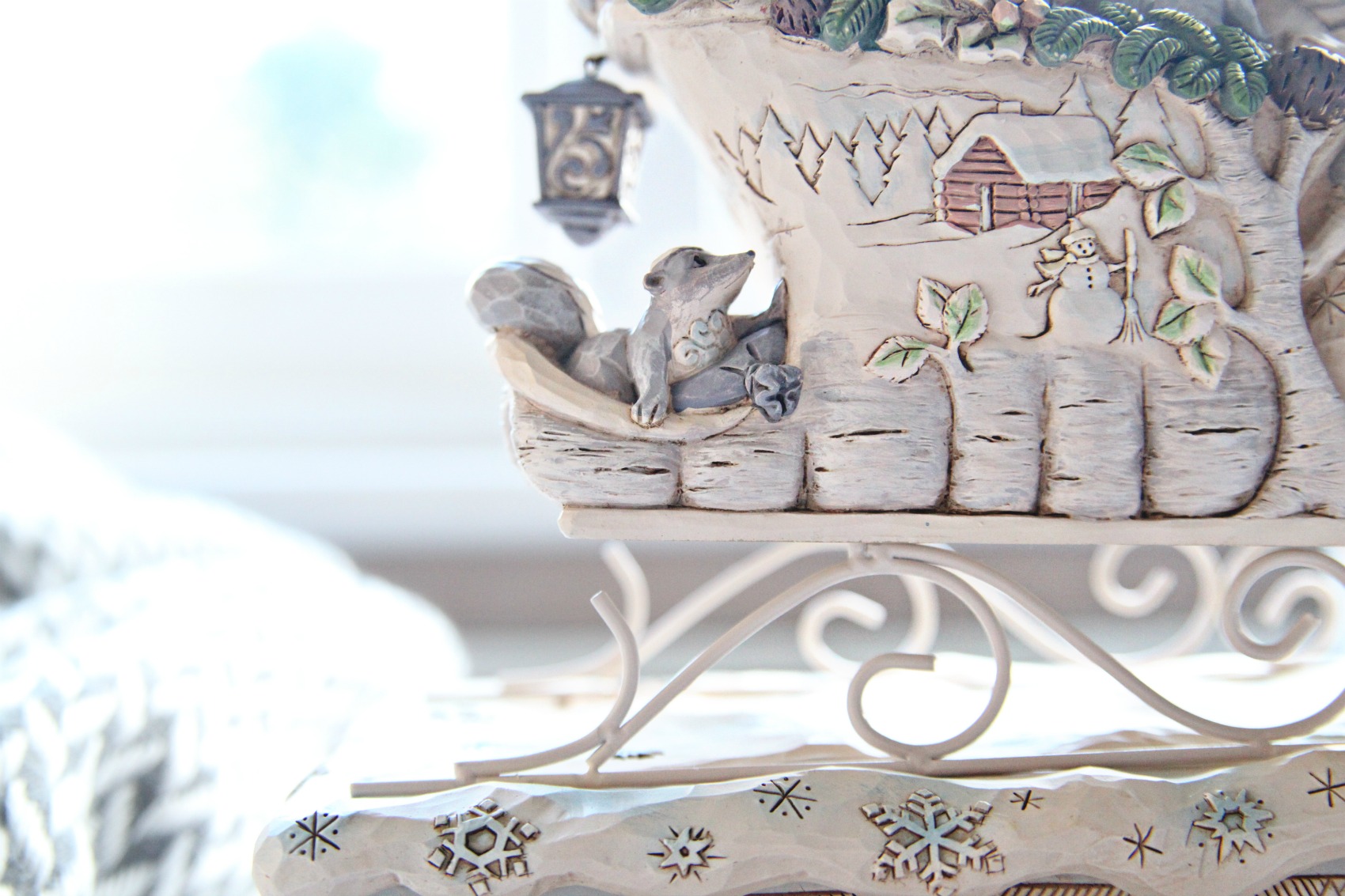 HOW WILL YOU DECORATE THIS YEAR?
How do you decorate your home? Do you let your children have free rein or do you stick to a colour-coordinated theme? These artful figurines will fit in with most décor. The neutral palette means they will compliment both a modern and a more classic style. The Heartwood Creek White Woodland Christmas collection by Jim Shore ranges from £15 and up to £175 for their full Nativity scene. They will bring so much joy year after year and are true collectors items. I've already seen the smile they brought to Caspian's face when I took them out of the packaging and I can't wait to put them properly on display soon.
Do note that these are selling fast and the adorable trio of woodland animals have already sold out. This range is proving so popular and you can see why. Merry Christmas!