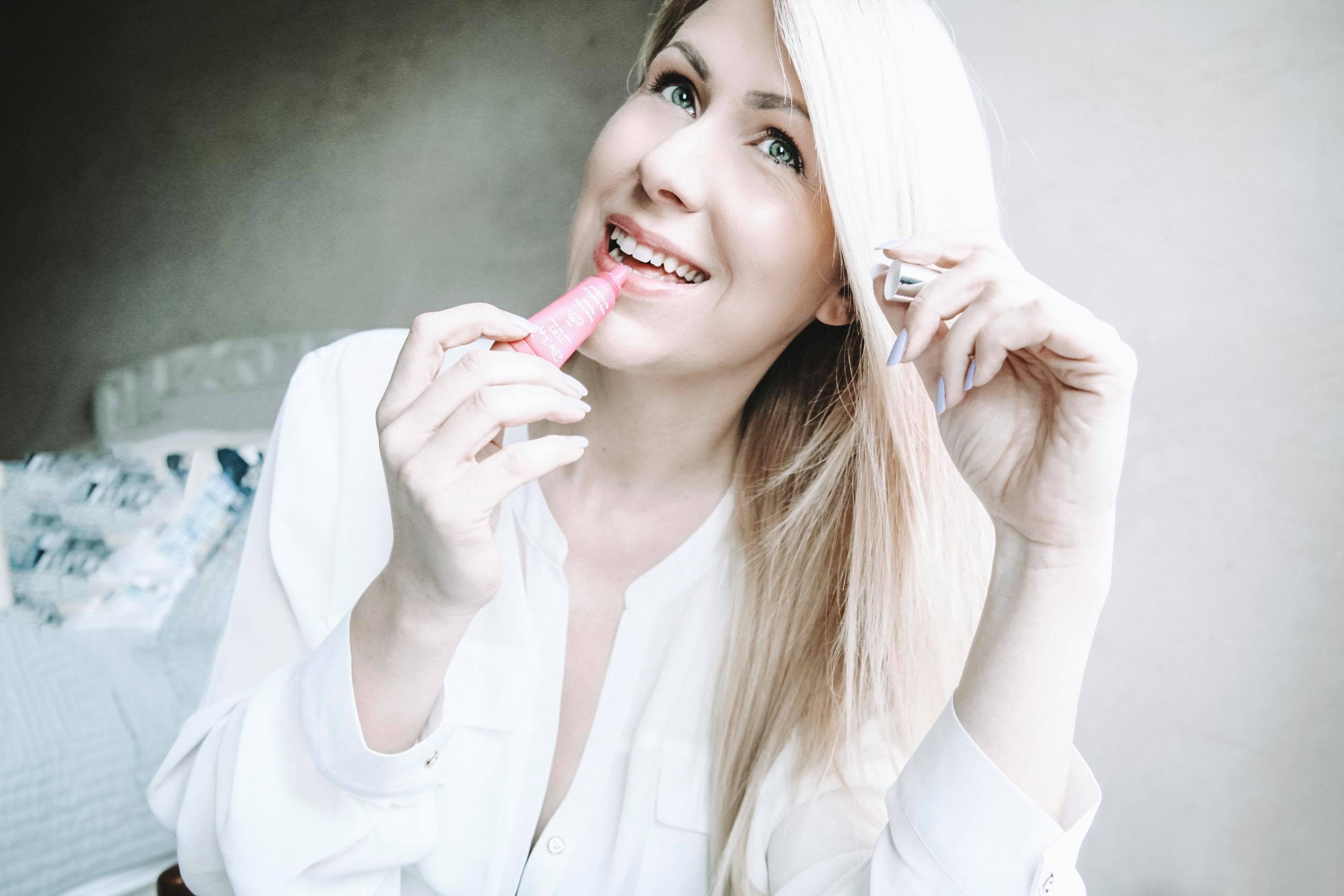 AD / Gifted for Review
I was recently invited to our local EF MEDISPA in beautiful Richmond for a personal skin consultation and bespoke facial. I had passed the newly opened clinic several times and their premises look stylish and inviting. As the name suggests they specialise in both medical and beauty treatments and have years of experience between the staff on site. If you are not local to Richmond you can also find EF MEDISPA in Kensington, Chelsea, St. John's Wood and Edgbaston. With Richmond Station nearby this is a clinic that is easy to reach from many other parts of both London and surrounding Surrey and Middlesex.
I was welcomed in and started with a treatment consultation with Tess. We talked through my skin's history, what I need right now and, of course, discussed my pregnancy. EF MEDISPA offers a wealth of treatments including a handful suitable for anyone expecting. We agreed I would have a bespoke facial focusing on clearer skin. Then come back to try their Biologique Recherche soon, which is meant to be amazing. Posh aka Victoria Beckham is a fan.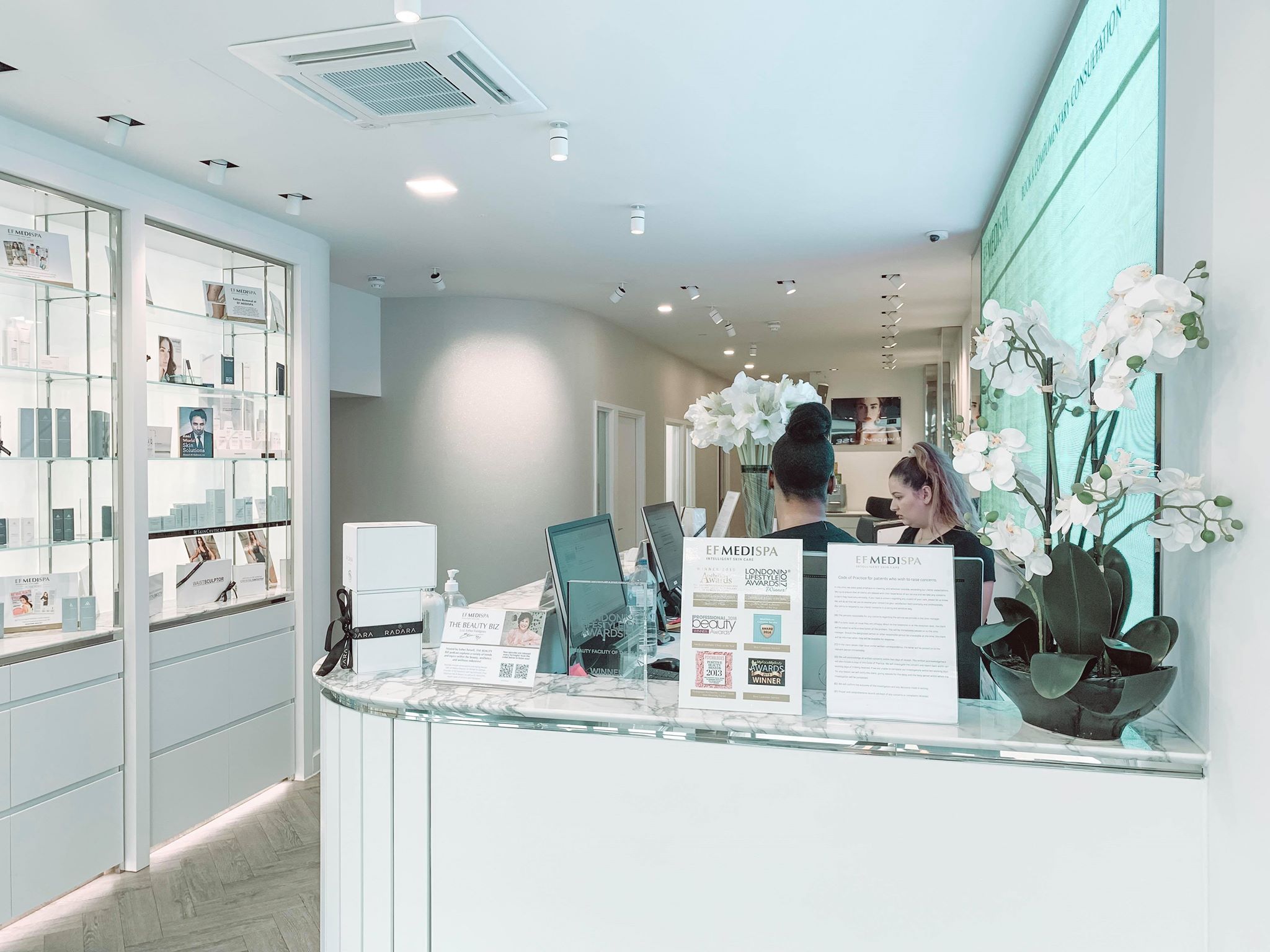 WHY YOU SHOULD TREAT YOURSELF ALSO IN PREGNANCY
For anyone going through their first pregnancy, it's easy to feel overwhelmed with all the advice on what you can and can't do. Should or shouldn't eat. What position you should sleep in. How much you should exercise but which type is good for you and the baby and what you shouldn't take part in. You soon drown in advice from well-meaning friends and family. Not to mention the random strangers on the street who feel like they should also comment on your well-being, the size of your bump and how you should conduct yourself in YOUR pregnancy.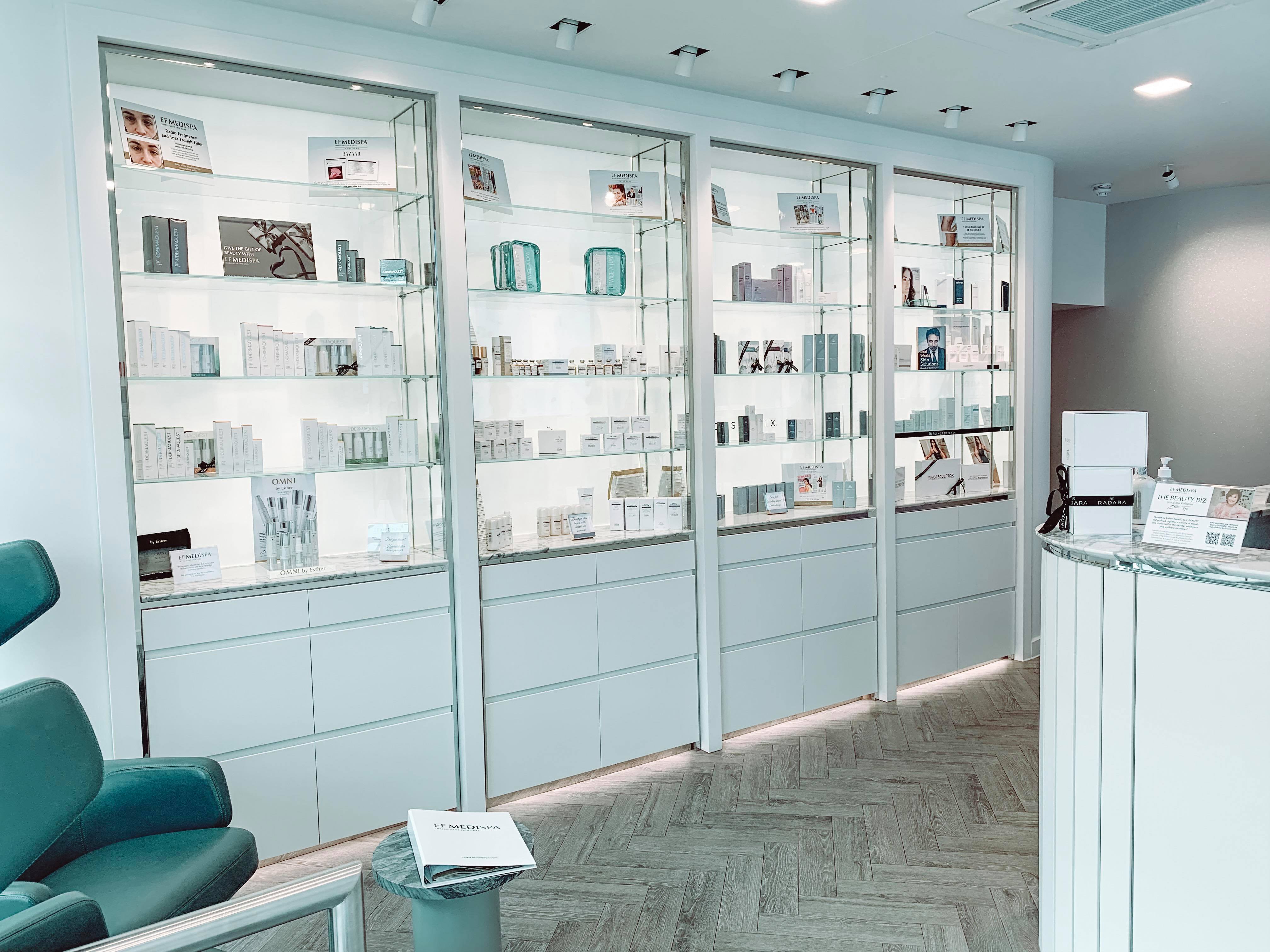 To be honest all of this doesn't really change when you are expecting your second child (or 3rd or 4th I'm sure). You still get bombarded, only this time you have a tiny human to look out for outside the womb as well as in it. Their needs often come before yours and so it can seem even more stressful and overwhelming. It's also harder to tune into your intuition let alone trust it when everyone thinks they know better.
I've found that a lot of pregnant women shy away from beauty and pamper treatments. I guess it's the constant fear of not being good enough that we are submitted to with that stops many from actually taking a well-earned break and a chance to look after themselves. You can't pour from an empty cup. I always feel better after a treatment which I certainly consider 'self-care'. Whether you choose a massage, a facial or a pedicure, I'm sure any expectant mum could do with this. I personally wouldn't recommend it, and many clinics don't offer it, in the first trimester but once you are past those 12 weeks I think it is very important to look after yourself as you grow your baby.
WHICH TREATMENTS SHOULD YOU GO FOR WHEN PREGNANT
This time around I've enjoyed a pregnancy massage and hoping to have another before my little man arrives in June. I'm currently experiencing pressure on my sciatic nerve which means pains shooting down my left leg. I tried a Fire & Ice facial in winter giving me a lovely glow and then this bespoke facial with EF MEDISPA.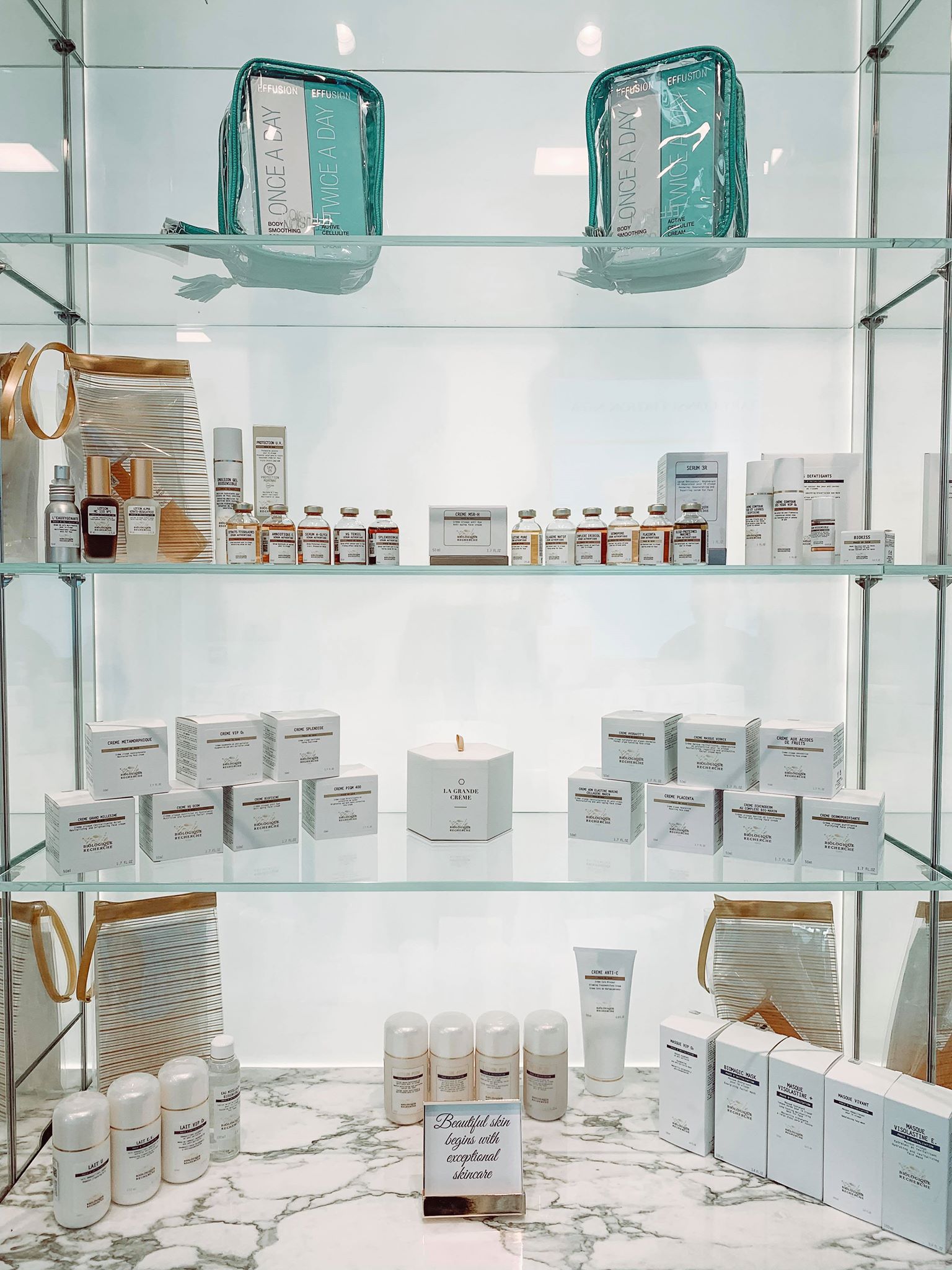 The trained professionals are definitely the best to advice you what treatments will work for you AND are safe in pregnancy. Also, do take into consideration what position you lie in during your treatment so that you are comfortable throughout.
WHAT DID MY BESPOKE FACIAL ENTAIL?
The facial started with a cleanse. Then Jade, my therapist, analysed my skin under bright light and came up with a plan. She performed some skin extracts and then proceeded to treat my skin with various serums and creams from Cosmedix and Dermaquest. Then followed LED light therapy to help the rosacea on my cheeks.
THE RESULTS OF MY VISIT TO EF MEDISPA
Firstly, and perhaps most importantly for me was the 'time out' in serene surroundings. The few hours just to myself (especially after a busy half-term with Caspian by my side more or less 24/7). Secondly, it was the pampering. The gentle face, neck, arm and hand massage which was part of the treatment.  Lastly, Jade, who performed my facial did an in-depth analysis and guided me on the best treatment and products. As mentioned above she recommended LED for the rosacea on my cheeks and I could see a big improvement the next days. Naturally when I left my skin was a little red but this quickly calmed down and I was left with beautifully soft and glowing skin in the lead up to the weekend.
I look forward to visiting EF MEDISPA again and highly recommend them. You can book a free skin consultation where they can guide you on the best-suited treatments and more.
Please follow and like me: