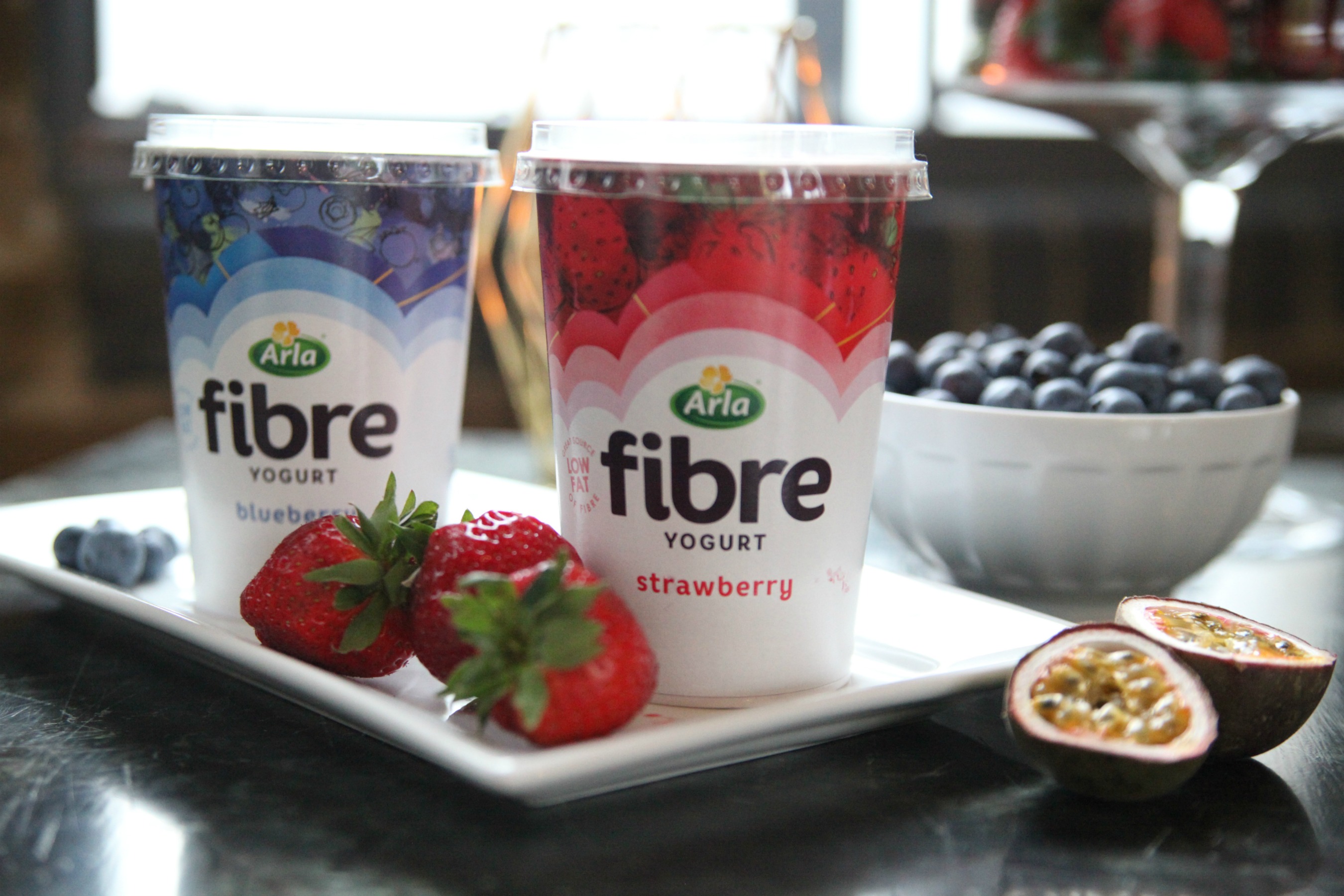 Last week I was invited to attend a gorgeous lunch hosted by Arla Dairy. Originating in Denmark and now owned by farmers across Europe, Arla is a brand I've grown up with. Their products were a staple on our breakfast table throughout my childhood. When I moved to London from Copenhagen almost ten years ago, I loved everything here. Except for perhaps the lack of choice when it comes to healthy food. Luckily this has since changed for the better. I'm over the moon that I can now buy proper Scandinavian rye bread at Danish bakery Ole & Steen, enjoy a delicious Danish lunch at Snaps & Rye in Notting Hill and I still pick up Arla products in our weekly shop. I feel I have the best of both worlds available and Caspian enjoys a good mix of both cultures.
Although the love of white bread is still prevalent here. We associate fibre with bland, brown and boring so many of us shy away from it. I see first hand the choices Daddy Long Legs makes. I'm sure he's not alone as it's been proven that the British population on average only eats around 17 g of fibre a day when we should ideally get 30 g. When this study first emerged back in 2015 Arla set to develop a yoghurt that would be high in fibre yet still great in taste plus smooth rather than textured. Having sampled this new line last week I can say that they have succeeded in creating a beautifully creamy and very tasty yoghurt, which makes for an easy swap.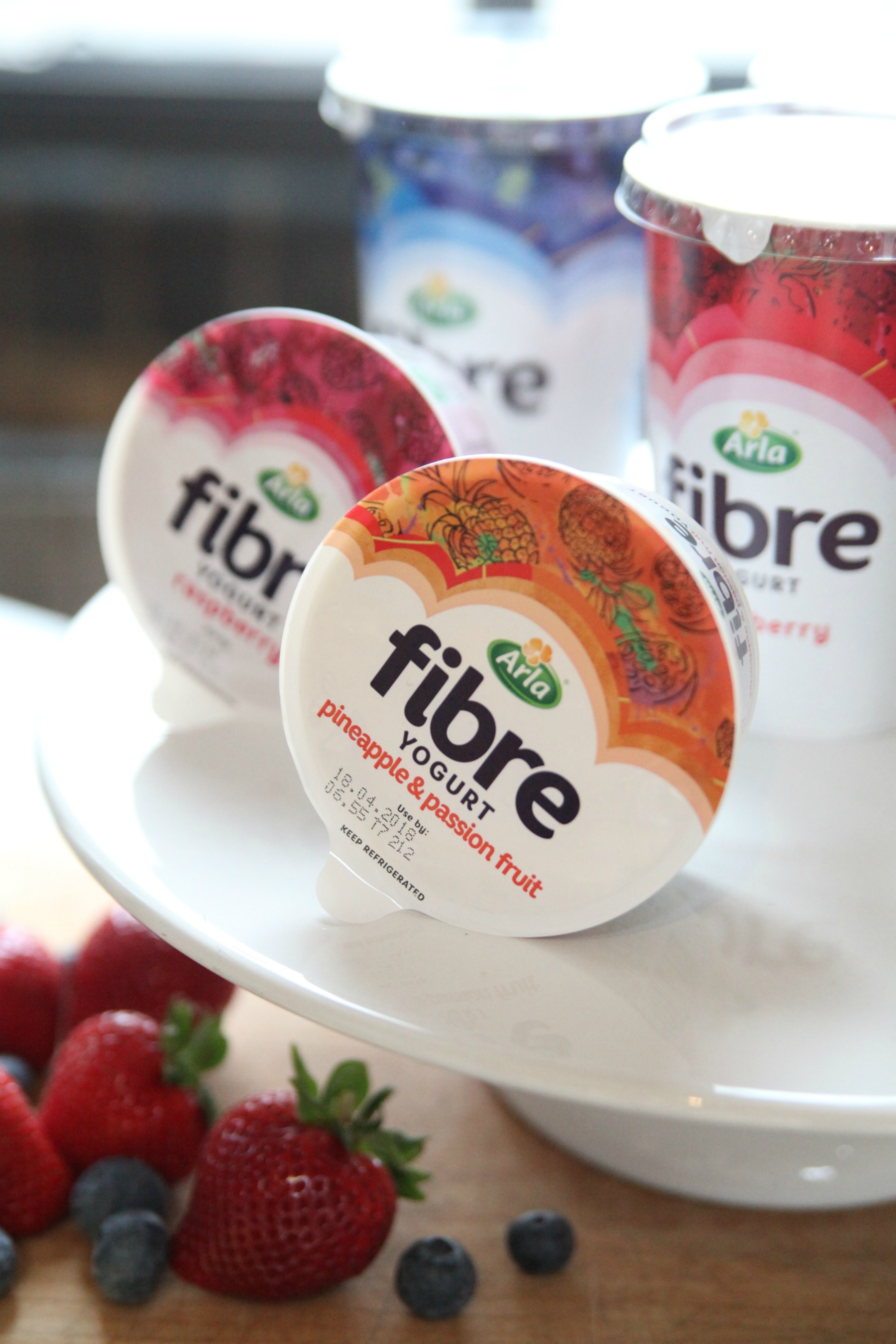 The new Arla Fibre range includes small pots of 150 g with either a raspberry or pineapple and passion fruit flavour or large pots at 450 g in either strawberry or blueberry. They are soon to introduce a natural yoghurt to complete the range. Each 150 g serving contains 4.7 g of fibre which means that enjoying Arla Fibre is a fantastic way to start your day. The range is available at all major supermarkets.
SIMPLE WAYS TO INTRODUCE MORE FIBRE INTO YOUR DIET
With a world of advice out there on how to live a healthier life, it can sometimes feel overwhelming. You might wonder where to actually start. Yet introducing more fibre into your diet is really easy. Do simple swaps like white bread for brown. Pick fruit and vegetables like strawberries and carrots over grapes and apples. Swap crackers for rye bread crisps to dip in hummus as a filling mid-morning snack.  Add sesame seeds to your stir fry dishes at dinner.  Plus in the mornings change your normal yoghurt for the new Arla Fibre. Nothing too complicated and I promise you'll feel fuller and more energised throughout the day!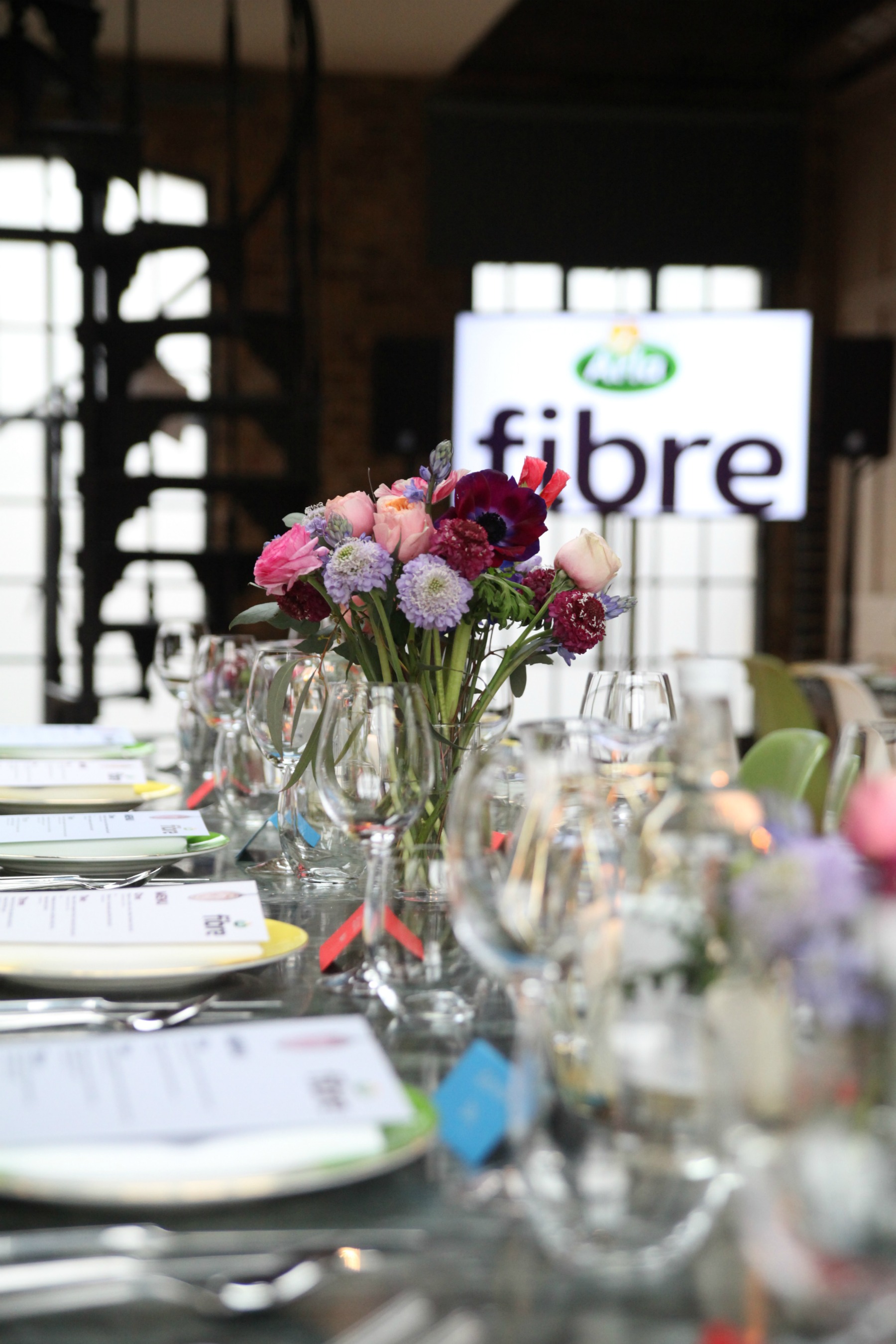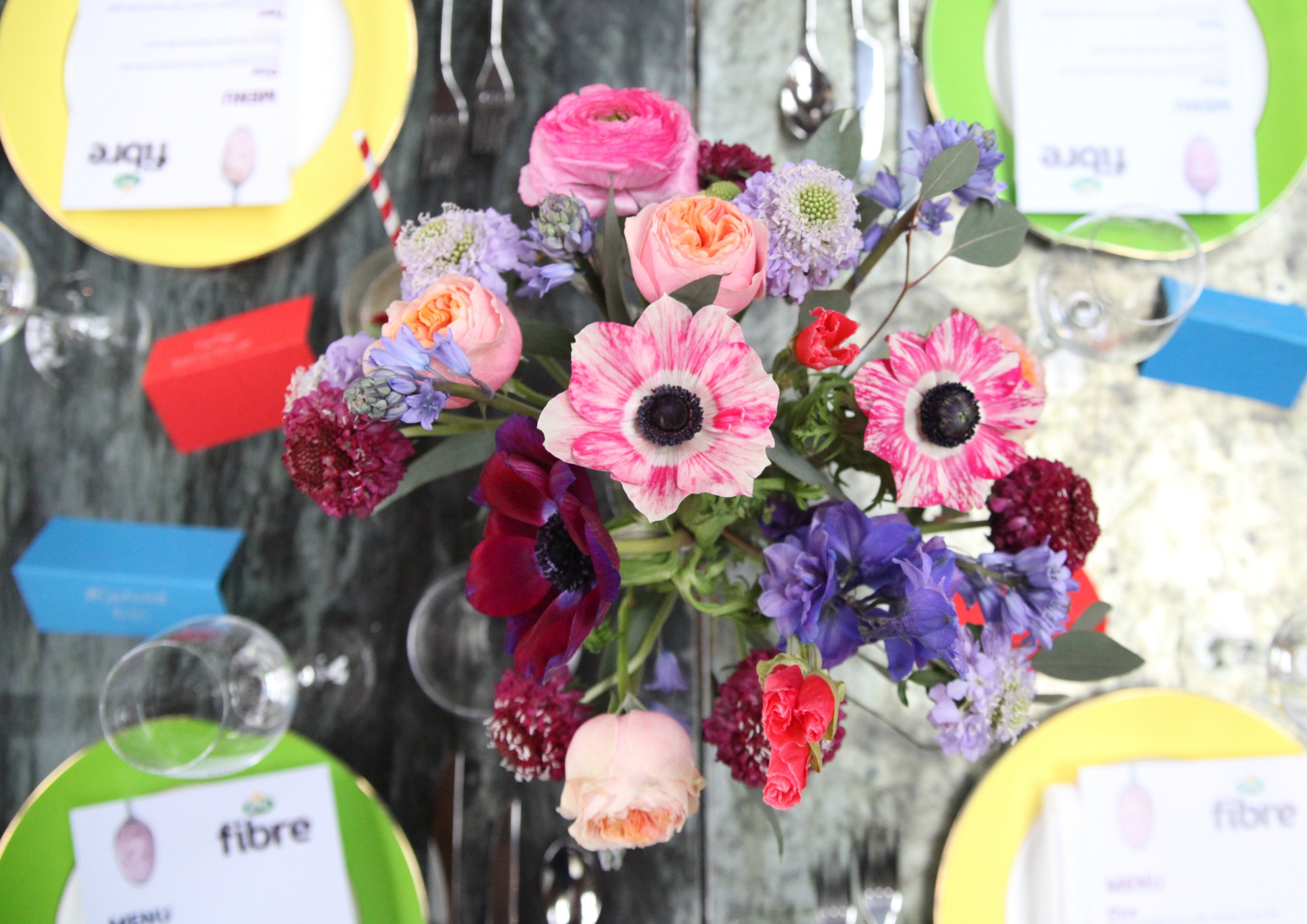 ENJOY A BALANCED AND TASTY DIET WITH THE NEW ARLA FIBRE
Our afternoon was spent enjoying delicious food that highlighted how you can easily add more fibre to everyday dishes. We also learned that wine, unsurprisingly, doesn't contain any fibre although it did compliment the food perfectly.
At the lunch, I was particularly inspired by the desserts. I hold my hands up to having a sweet tooth which Caspian has inherited so I'm always on the lookout for easy ways to create healthier treats. I believe in eating a balanced diet where you don't deprive yourself. Oat, dates and dark chocolate protein balls are one of our favourites as not only are they easy to make they are tasty too. The fruit tarts served here combined a fibre-rich crunchy base with the delicious Arla Fibre and topped with fresh fruits. Very simple and looked so inviting. A super dessert to serve this summer!
Do you eat enough fibre? Would you try these easy swaps?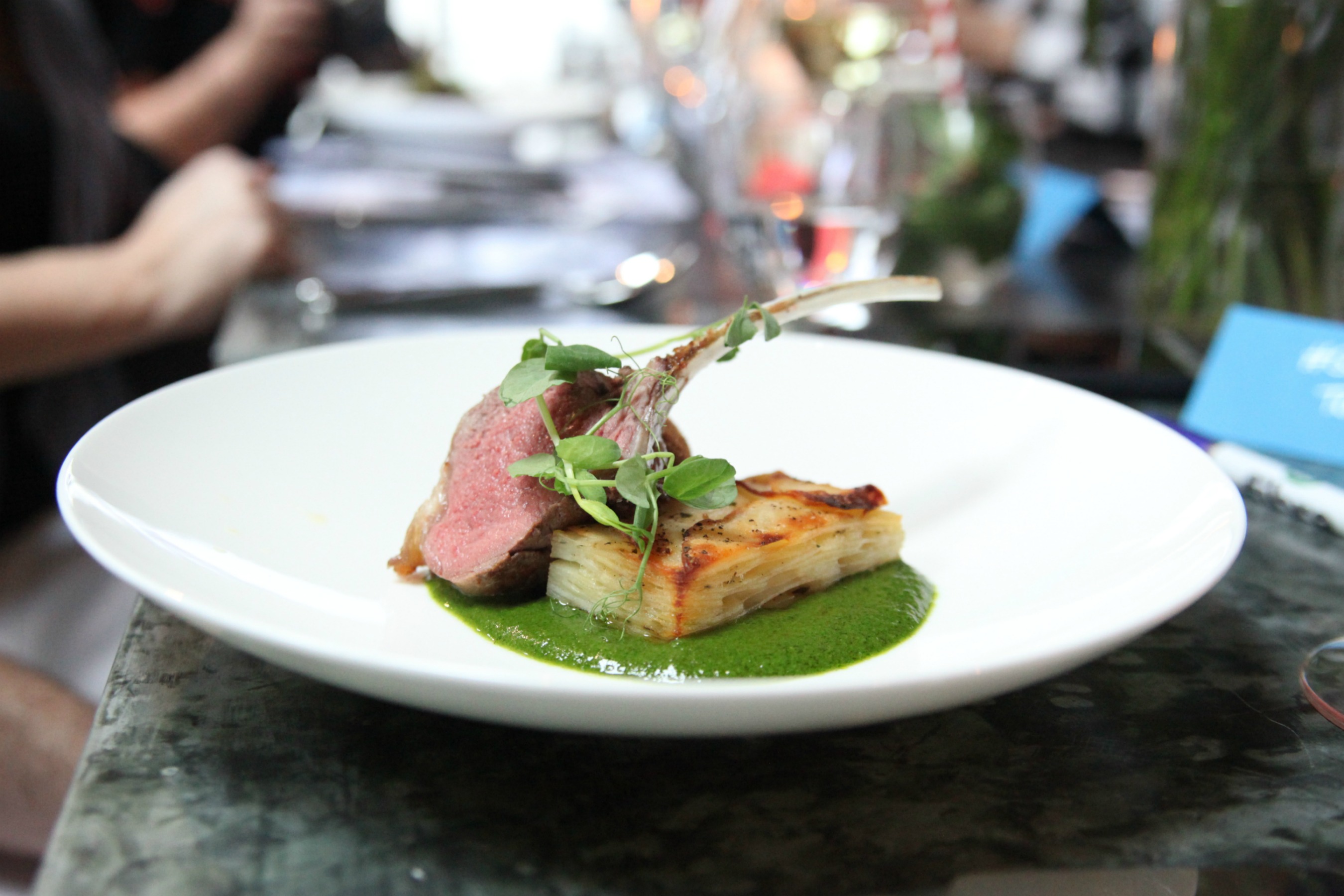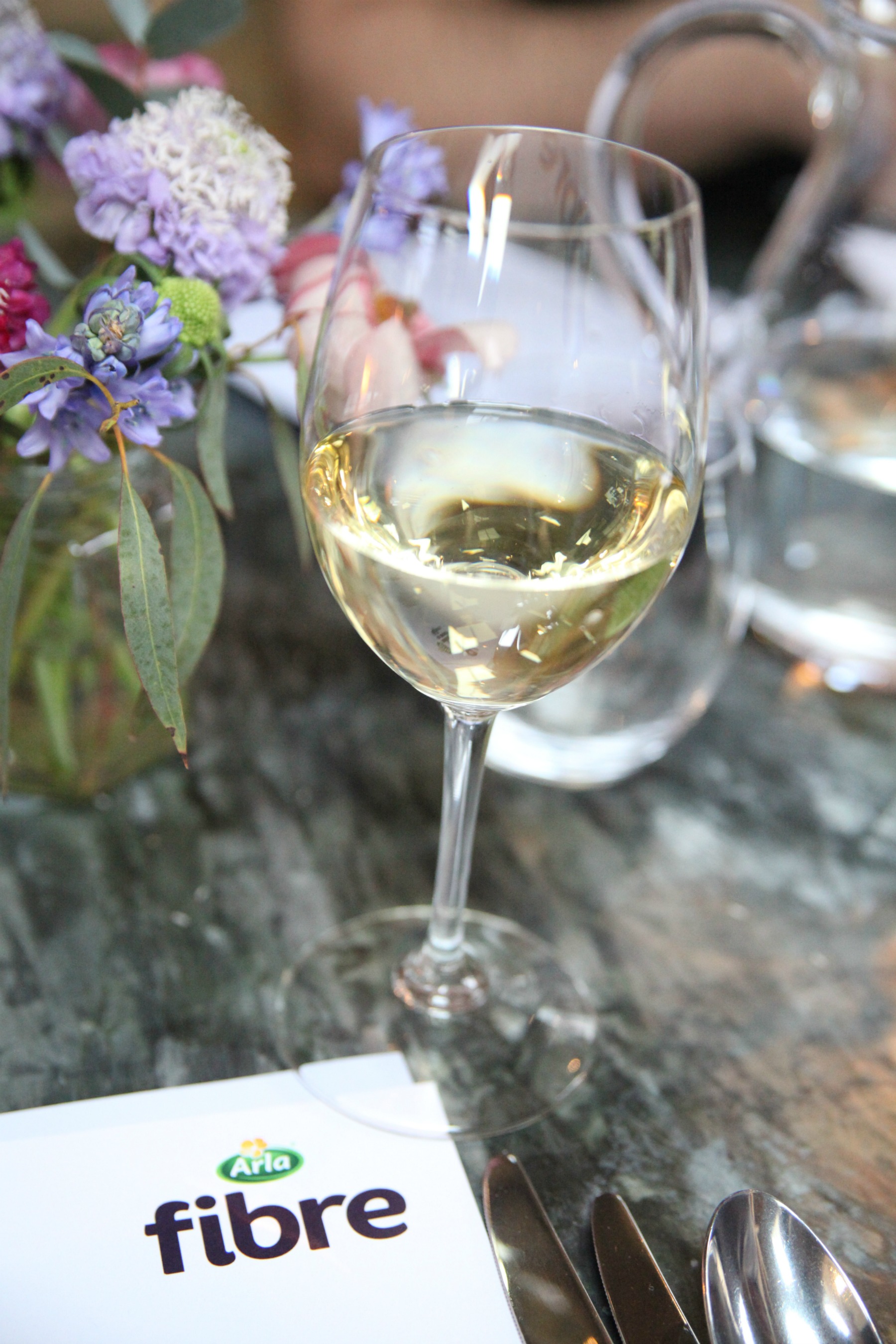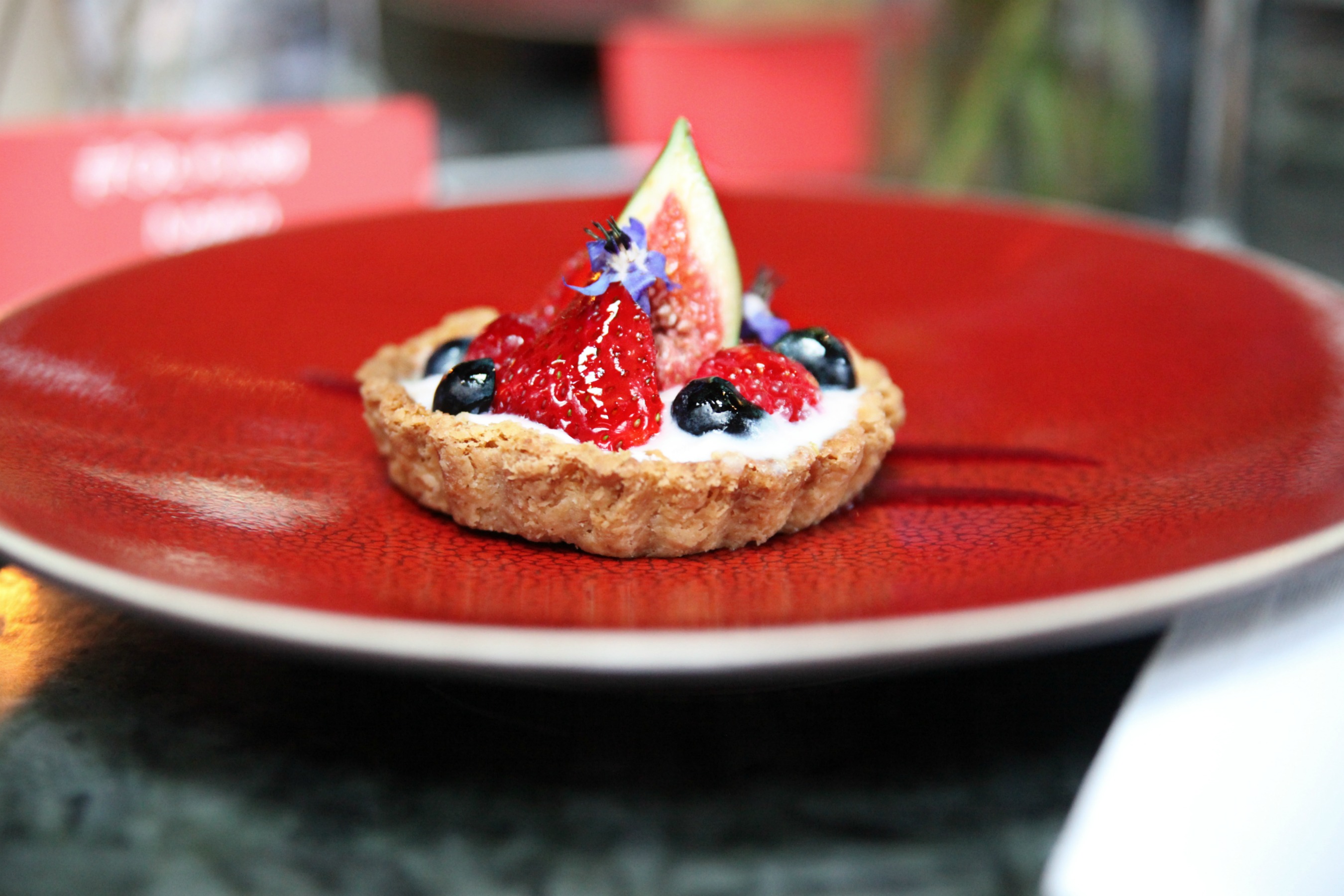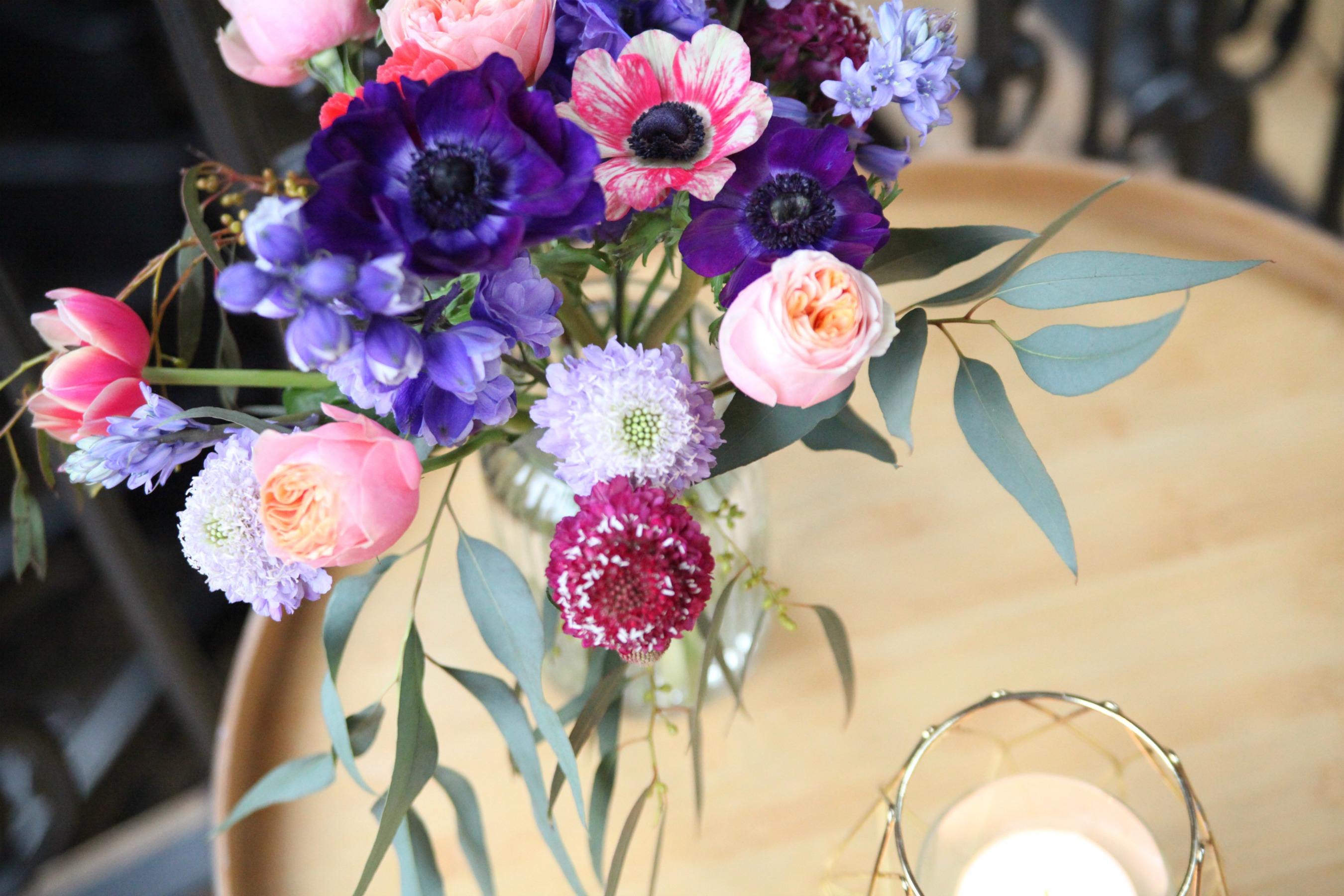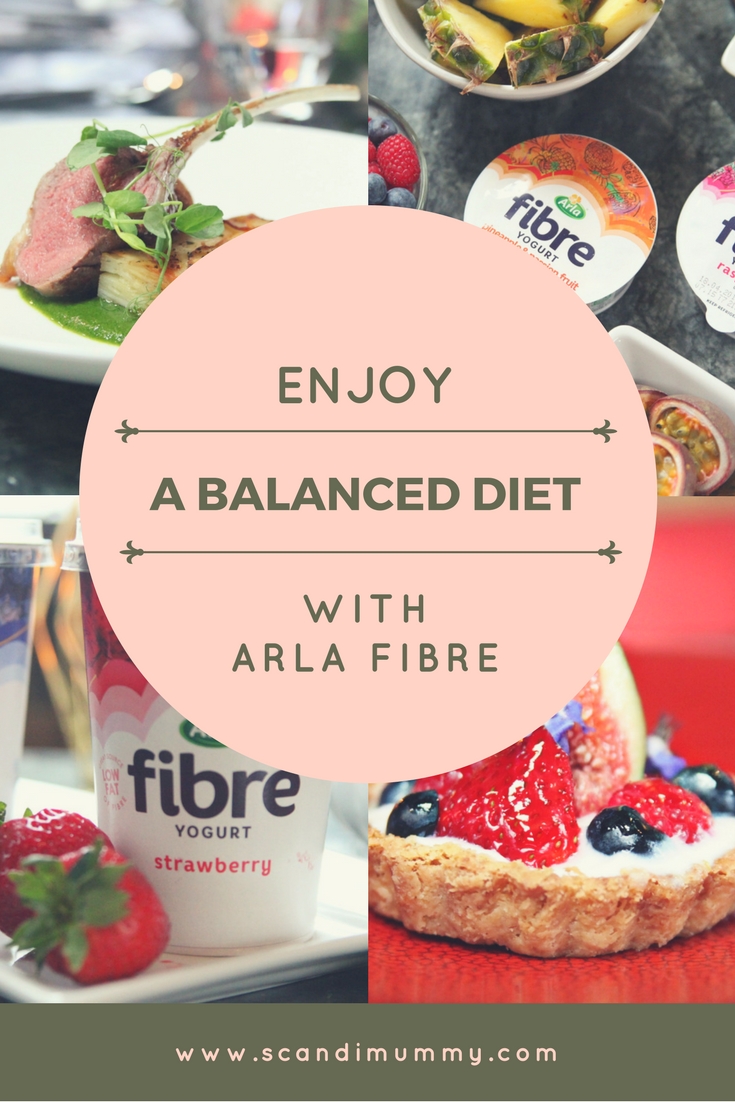 I was invited by Arla Fibre and paid a fee to attend. All words, opinions and photographs are my own.