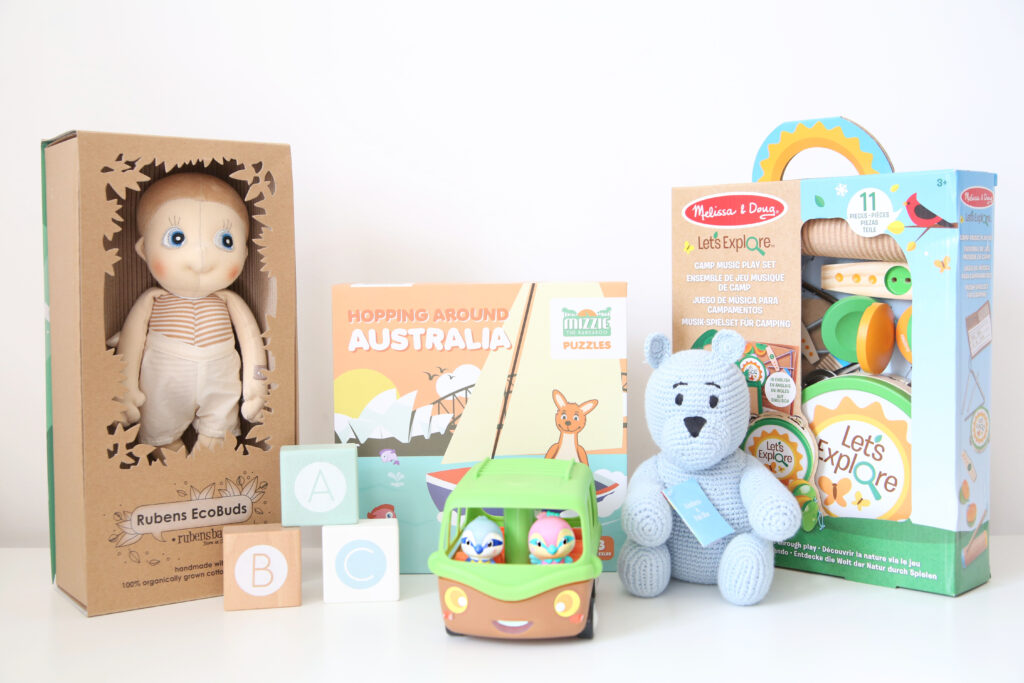 I get asked a lot what are the best gifts for toddlers. It was recently Orsino's 2nd birthday so I thought I would showcase some of the best ideas if you are looking for something for your little one. Or you might be starting your Christmas shopping early in which case these are excellent presents for any toddler in your family. Personally, I love wooden toys as well as anything that adds in an educational element. At this age, they are starting to explore figures interacting as well as dealing with big emotions. Tantrums and the start of the treenager mean they might need a new cuddly friend.
ADORABLE COLOURFUL TEDDIES FROM VIVI'S AUNTIE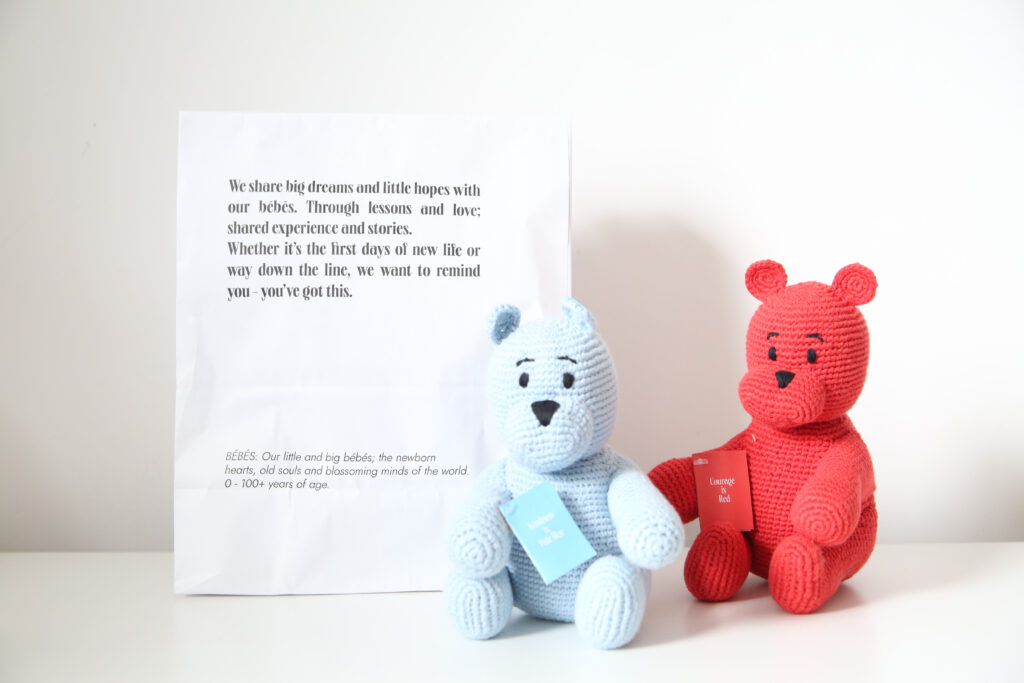 Learning about emotions and values can be a tricky subject to broach with little ones. They are certainly expericing the full spectrum but they are unlikely to fully understand it. Vivi's Auntie has created a range of knitted bears (and mermaids and dolls) in bright colours to represent useful values. Love, kindness, determination, empathy, happiness, curiosity, resilience, courage and honesty. They are handmade and fairtrade and make a beautiful life-long friend. Hand-crafted by women in rural Bangladeshi villages and each one is unique.
RUBENS BARN ECOBUDS DOLLS FROM LUNA & CASH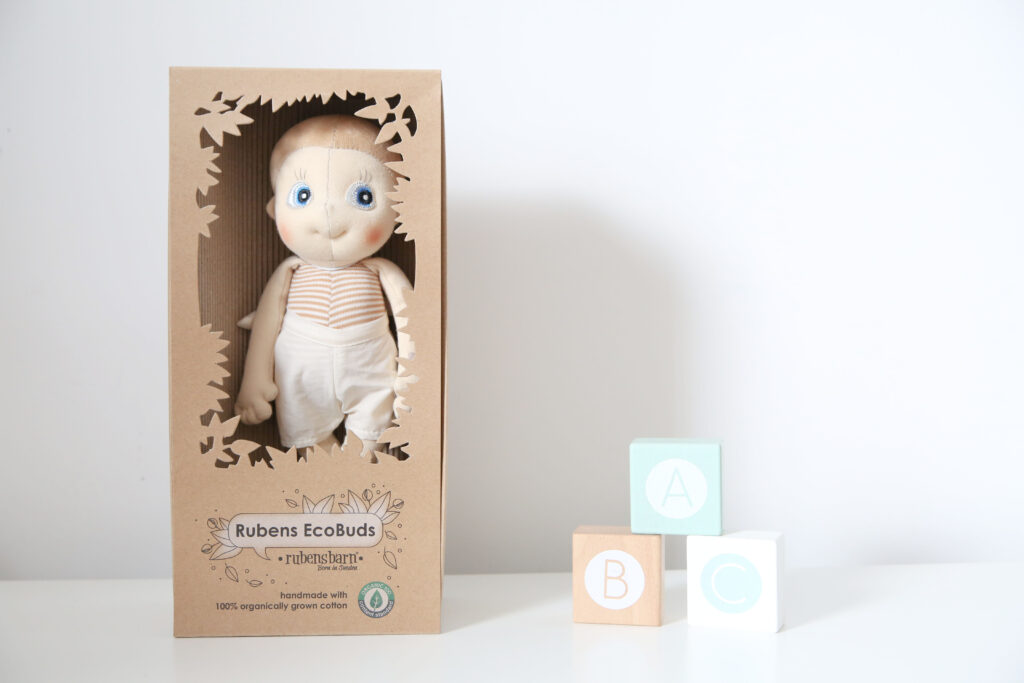 We love supporting independant business and Luna & Cash has a beautiul selection of childrens toys. They are stocking several Scandinavian brands like Maileg and MinMin Copenhagen. Orsino loves his new friend, Aspen, the gorgeous soft rag doll. I love to see how he cares for him. The Rubens EcoBuds from Ruben's Barn are made from 100% organic cotton the range of these dolls are are cute and lovable. They can also be machine washed at 30 degrees so even if they come out and about on adventures they can easily be cleaned.
BING MAGNET BOOK AND WOODEN TOWER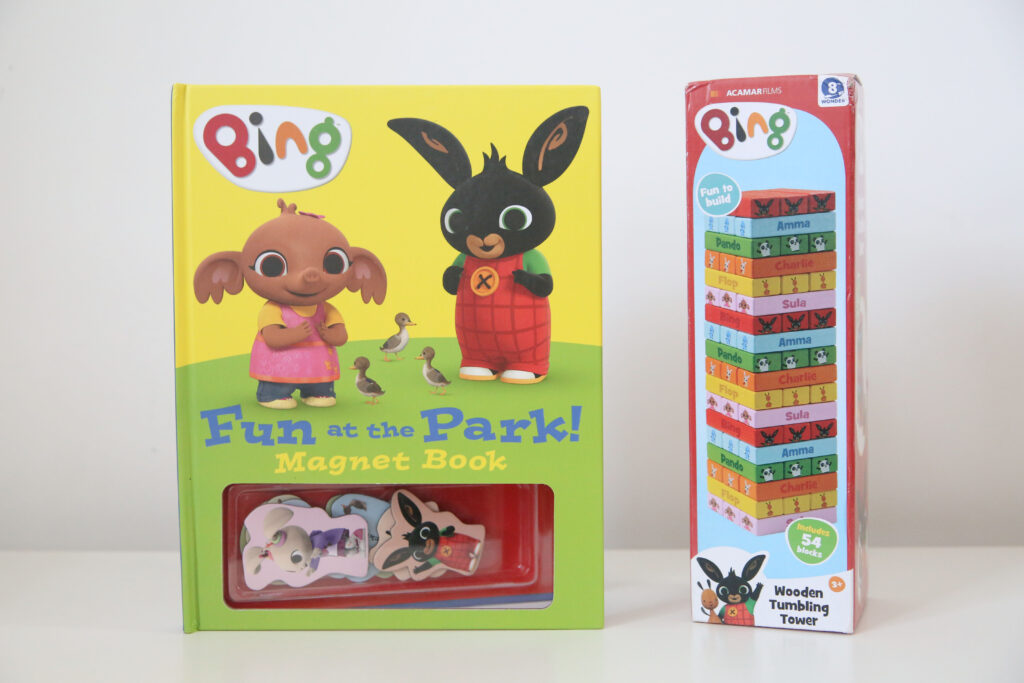 If you have a Bing fan then these new products will sure bring a smile to their face. The Fun at the Park magnet book has all the figures and gives your child a chance to reinact their own story. Easy for little hands to move around and play with. The Wooden Tumbling Tower can be used to play games as well as allow them to build and create. Learn colours while you keep an eye out for all the fun and quirky characters from the famous TV show. It's a Bing thing!
MELISSA & DOUG MUSIC INSTRUMENTS AND FUN HAND-EYE-COORDINATION TOYS MAKE THE BEST GIFTS FOR TODDLERS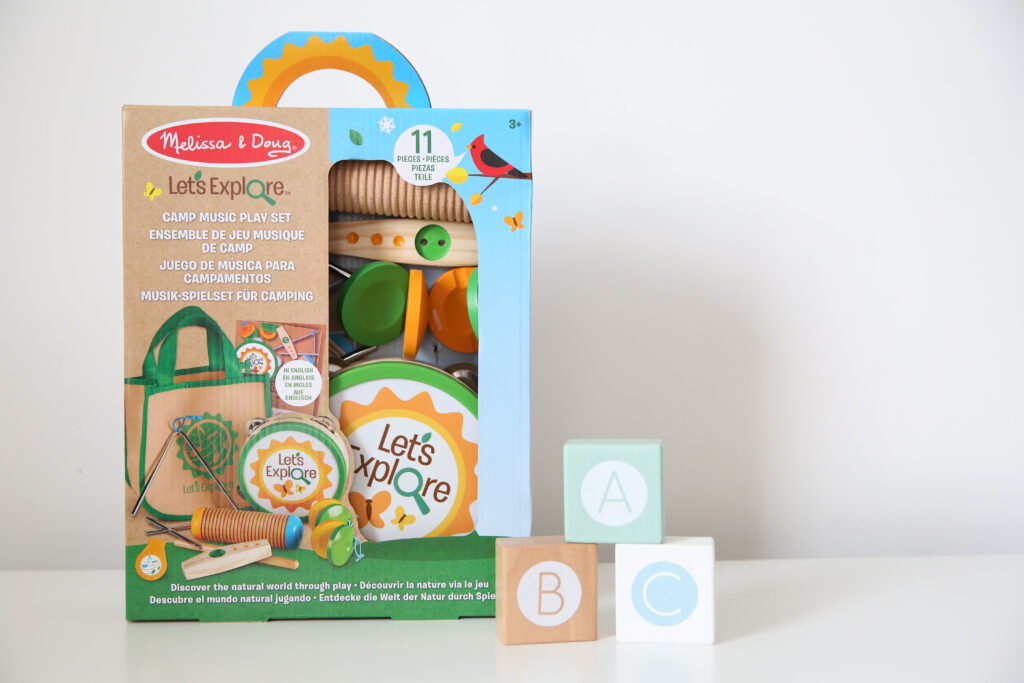 The Let's Explore Music set from Melissa & Doug is brilliant. Both my boys love it and have created, shall we say, some interesting tunes. Music is so important and learning how sounds are made is always fun. The set comes with a great little carrier bag so you can take it out and about with you.
The funny turtle board is great for practicing hand-eye-coordination. Whether you bring it outside on a sunny day or use it inside during the colder months it's a great little game for the whole family to take part in.
TEETHING TOYS AND MORE FROM MIZZIE THE KANGAROO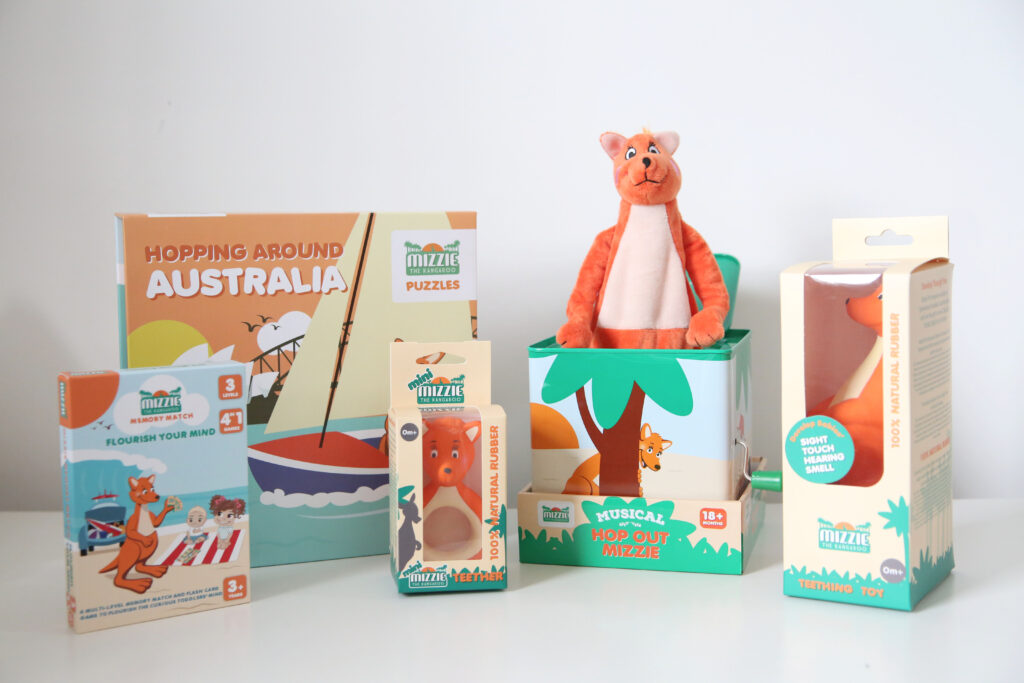 Mizzie the Kangaroo is sure to make any baby and teething toddler smile again. From natural rubber teething toys to fun puzzles and a music box your little one will be in good company. Mizzie The Kangaroo baby teething toy is tested and certified to all Toy Safety standards in Australia, New Zealand, USA and Europe. Soothes the gums. Water-based non-toxic dyes. Free from PVC, BPA, nitrosamines and phthalates. Designed by parents and will surely be loved by children.
TIMBER TOTS FIGURINES AND PLAY SETS ARE IDEALS PRESENTS FOR TODDLERS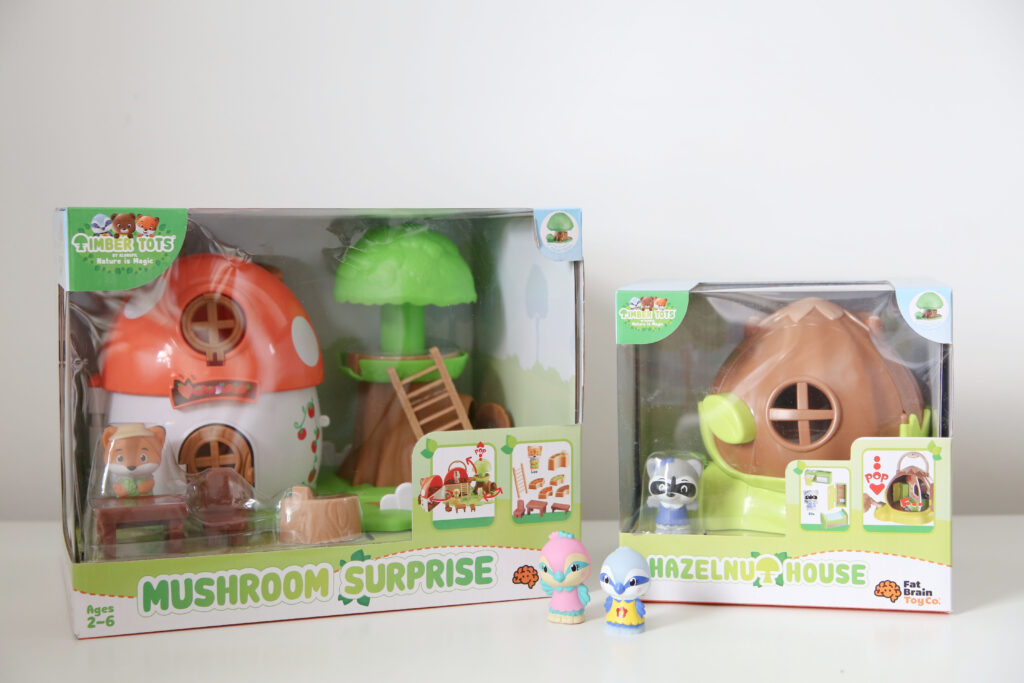 Both boys have enjoyed getting to know the woodland creatures from the world of Timber Tots. They are great sets to stimulate imagination and each one has a pop effect of some kind which Orsino loves. They are ideal for developing fine motor skills as well. Plus an excellent way of introducing your little one to many woodland animals. From bigger tree houses to fun vehicles there are hours of play to be had. Timber Tots are available from Amazon and are definitely some of the best gifts for toddlers right now.
Disclaimer: This post contains some PR samples. All words, opinions and photographs are my own.