We are two weeks off my 35th birthday. Funnily enough, I'm not scared of growing older (yet!). I've always loved birthdays, my own as well as other people's. Since I now share mine with Caspian who'll turn 3 that day, I get to not only celebrate mine but his as well. We haven't planned anything in particular yet although I suspect the day will centre on him and then the evening on me.  As we live in another country, I don't have many people buying me presents. My parents often send money, so I end up treating myself.
I'm fortunate that there's very little I need especially having just investing a new camera lens I've been lusting over for a while. Yet there are still a few things I would adore. I've always been a lover of stylish homeware, beauty products and fashion. Having recently interviewed fellow Dane, Ulla Vitting, and founder of sustainable brand Vildnis it's opened my eyes to investing in well-made design that also benefits the planet.
SUSTAINABLE T-SHIRTS FROM VILDNIS
I'm now trying to create more of a capsule wardrobe and the basic t-shirts from Vildnis would be a great place to start. They come in white and grey and are made from eucalyptus! If you want to learn more about this new London-based Scandi brand then read my interview with Ulla. Plus you can win £50 to spend online with Vildnis in our current giveaway.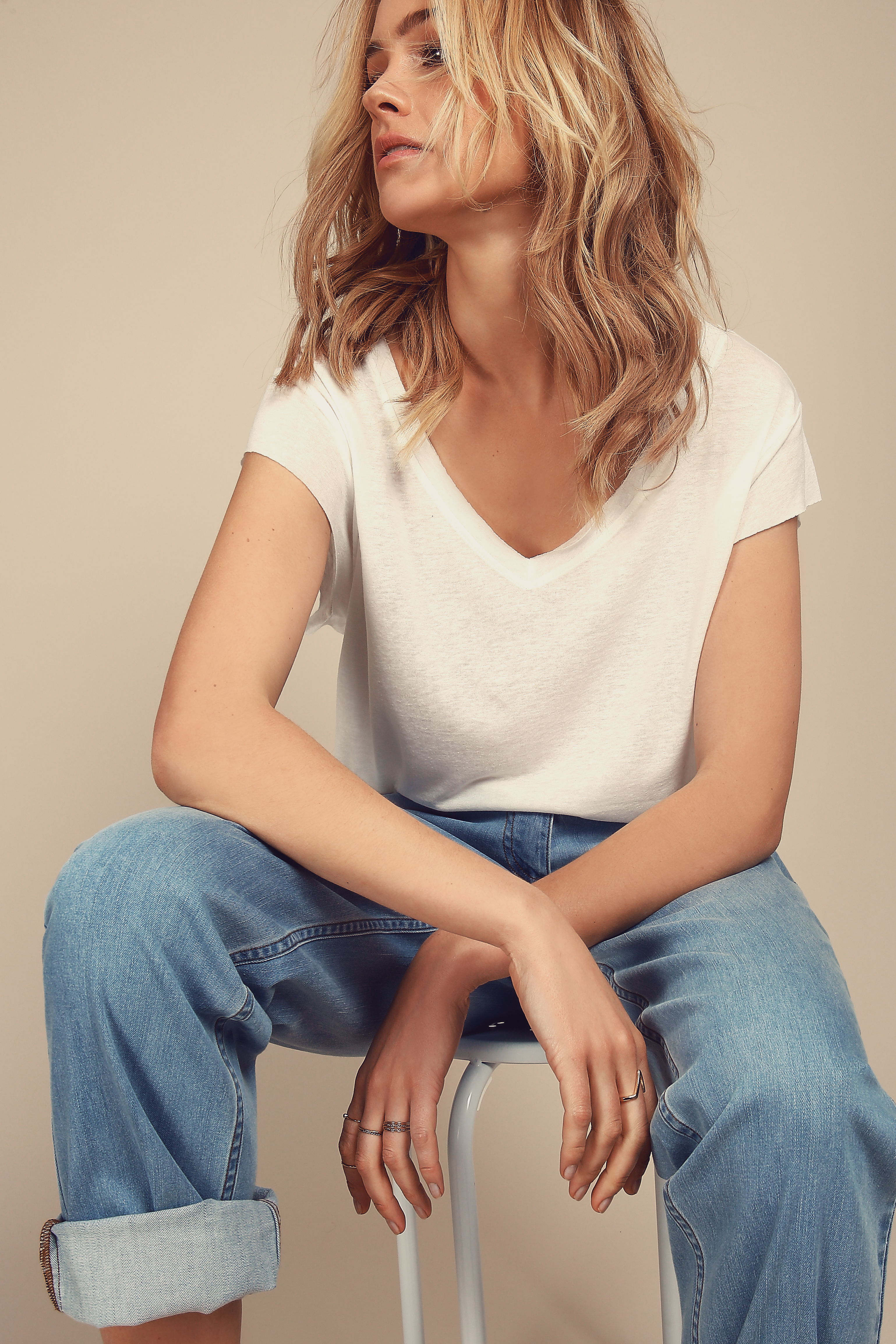 SHEEPSKIN HOUSE BOOTS FROM CELTIC & CO
Our house is quite cold and so a pair of comfy woman's sheepskin boots would be perfect. I had a little early birthday surprise arriving from Celtic & Co the other day. The half-calf boots made here in the UK are exactly what I was after. They feel like you are walking on a fluffy cloud. They have a whole range of styles and colours to keep your toes toasty all year around. Plus one of my favourite wolly cardigans are from Celtic & Co, so I know their products are well-made and of high quality.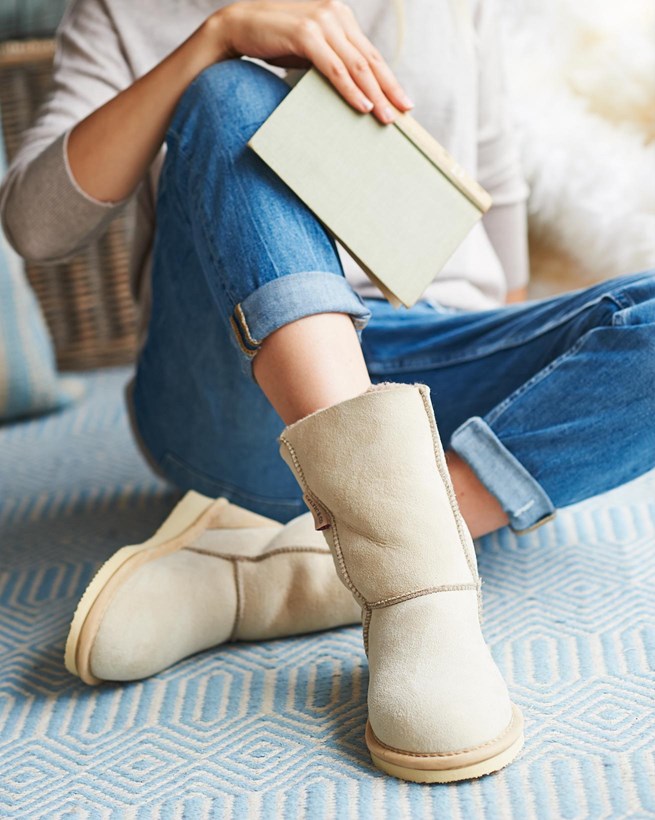 STYLISH BATHROBE FROM TIELLE LOVE LUXURY
We love Tielle Love Luxury and have duvets, bed linen and towels from them. I really need a new bathrobe as I accidentally set fire to mine last year (there's a blog post in that story!). Please don't ever cook with a gas fire when wearing a cotton robe! Especially if you are a sleep deprived parent. Luckily nothing happened.  There is nothing better than lounging around in a soft, comfy robe and pretending you are hanging out at a 5* hotel somewhere exotic. Of which many Tielle Love Luxury supply to!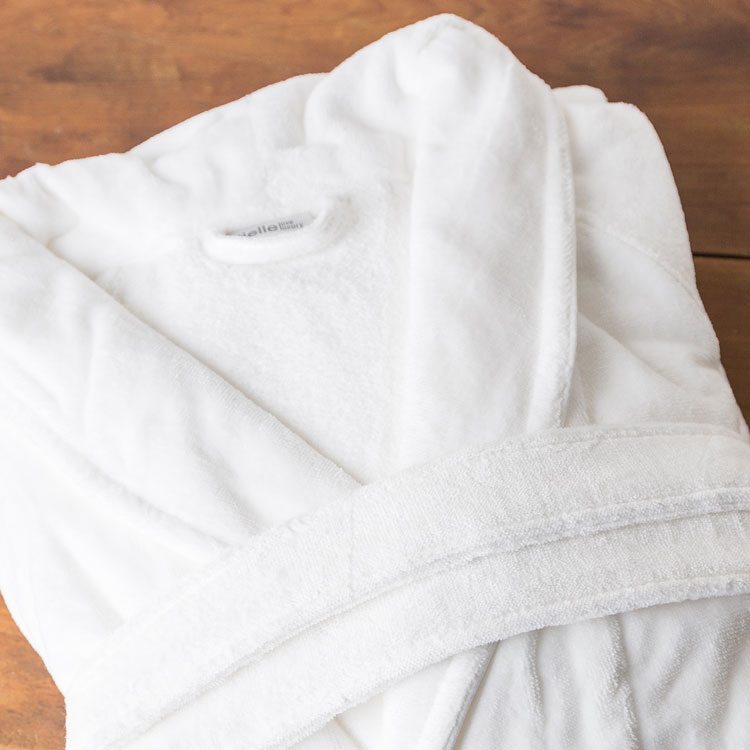 CLEANSER FROM BEUTI SKINCARE
If it's good enough for the the Dutchess of Cambridge, it's good enough for me. I've recently tried the Beuti Pomegranate Cleanser and I can see why she likes it. It's definitely going on my birthday wishlist and I would love to try their international sell-out Elexir, too.
The Cleanser is the second product from the Beuti Skincare 'anti-inflamatory' range. It has been designed to specifically tighten, smooth, exfoliate and moisturise your skin, giving it the well-deserved TLC it needs after a long day.
The super-luxe bottle is also packed with indulgent ingredients including Sweet Cherry, Almond Oil, Clay, Orange Peel, Honey and Mango Seed Oil. However, the secret recipe to revitalising your skin is fermented pomegranate. It acts like a very gentle glycolic acid alongside Rose Clay which cleanses and exfoliates. Babassu Oil is great for deep moisturise and a burst of Vitamin E, and lastly Laurel, Myrtle and Iris gives you brighter, tighter smoother skin. I can really see a difference in mine. Plus the bottle is a great size for travelling as well.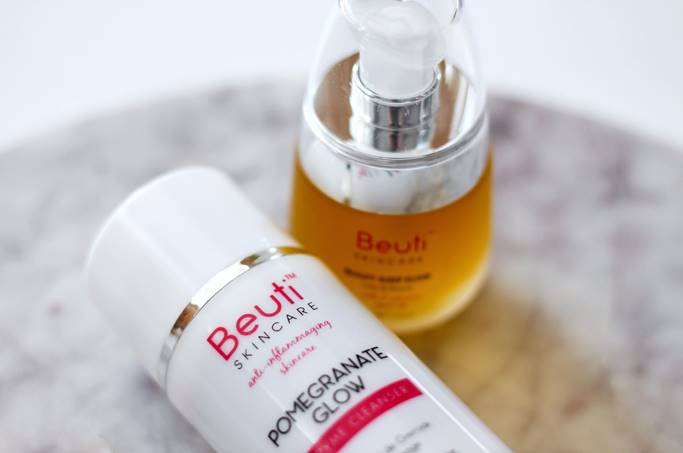 How do you feel about getting older and celebrating your birthday? What's on your wish list this year?
Please note this post contains products I was sent. All words and opinions are my own.