This is a collaborative post with Tivoli Gardens
If there is one thing not to be missed when visiting Wonderful, Wonderful Copenhagen it's the world's oldest amusement park, Tivoli Gardens. Founded in 1843 it has played host to many generations of my family. Formerly only a summer attraction it is now open more or less all year round. The summer months are still the best time to visit in my opinion, but if you want to experience true Danish hygge then the Halloween spectacle and the Christmas market there are not to be missed.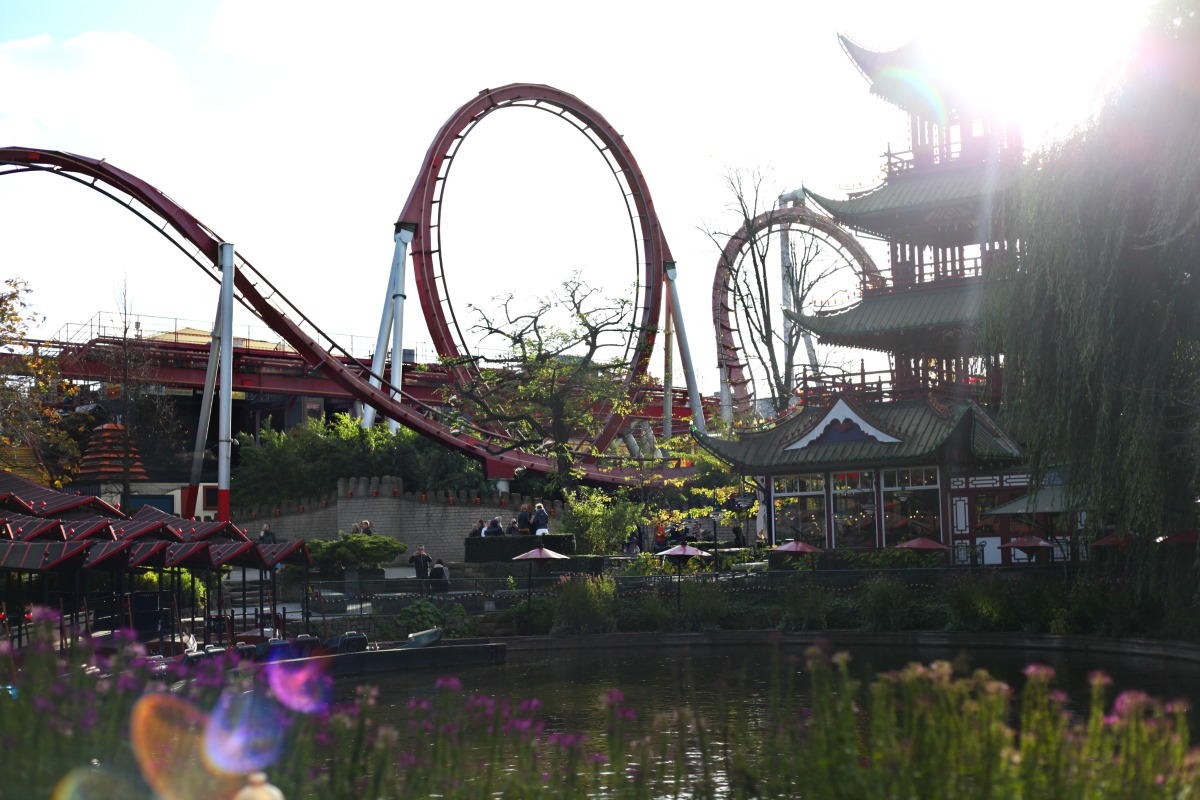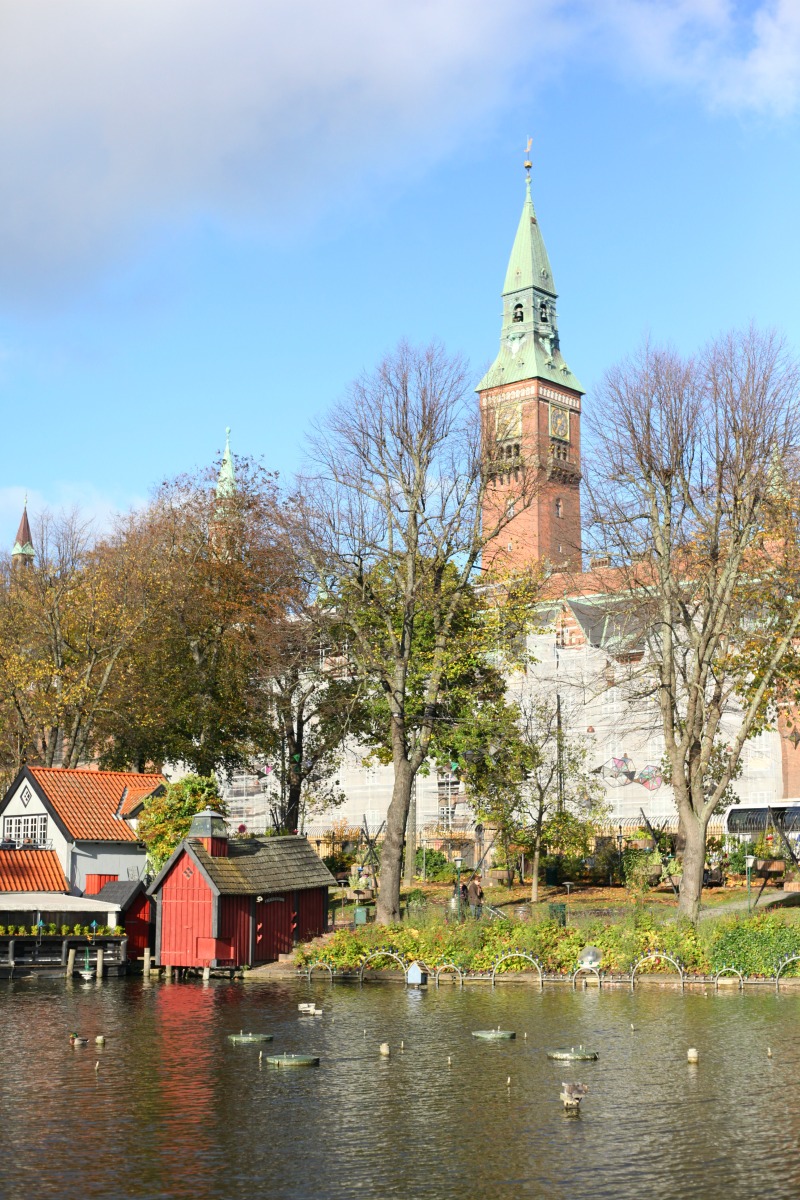 From the old two-story merry-go-round to the thrilling new rides, Tivoli has something for everyone. It was such a joy to bring Caspian there for the first time and see his face light up as he explored everything this Danish gem has to offer. We went with my parents and had a fantastic time.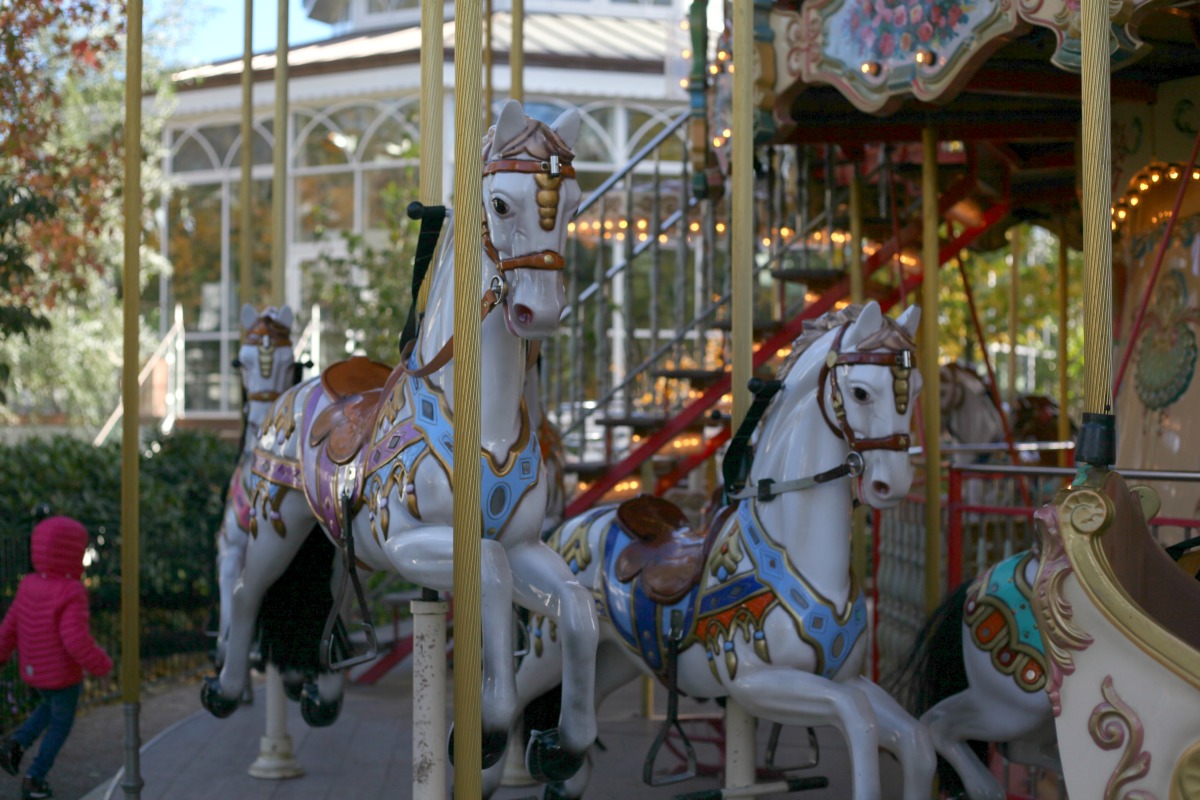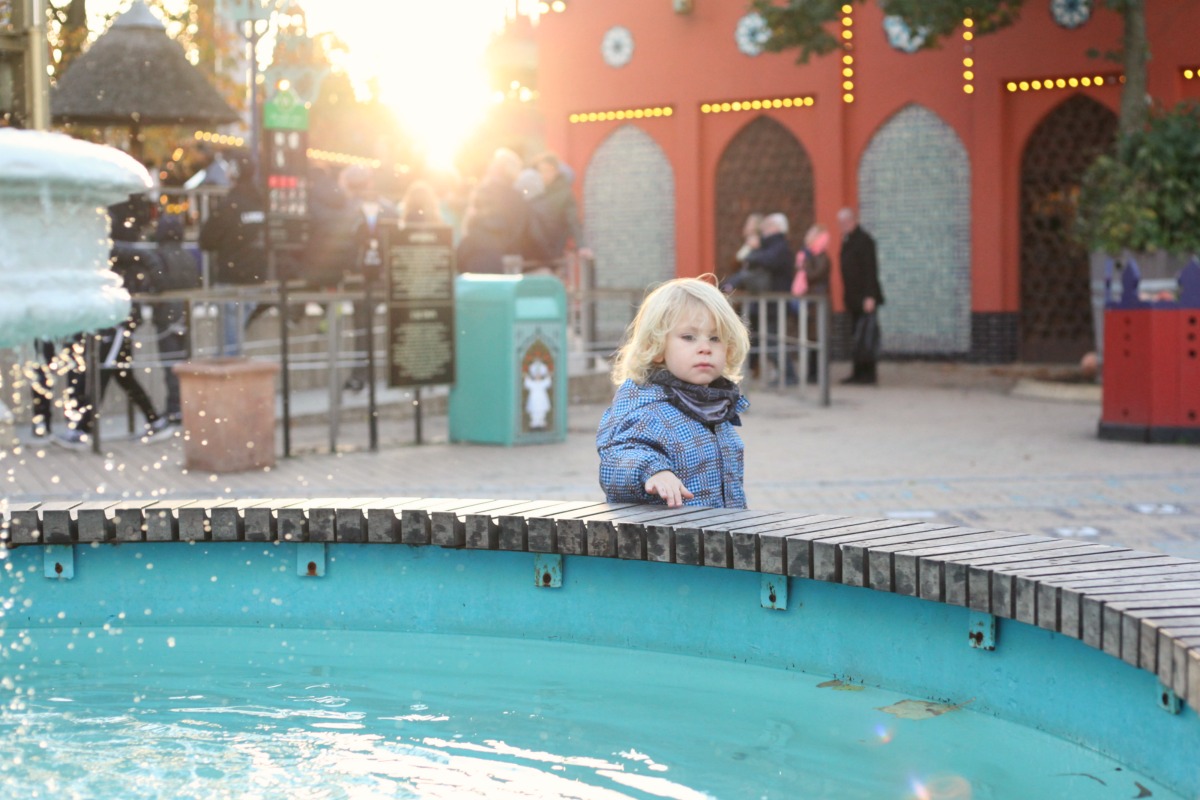 Despite the beautiful sunshine, it was a windy day but this didn't stop people, Danes and tourist alike from celebrating Halloween amongst the ghosts of the garden.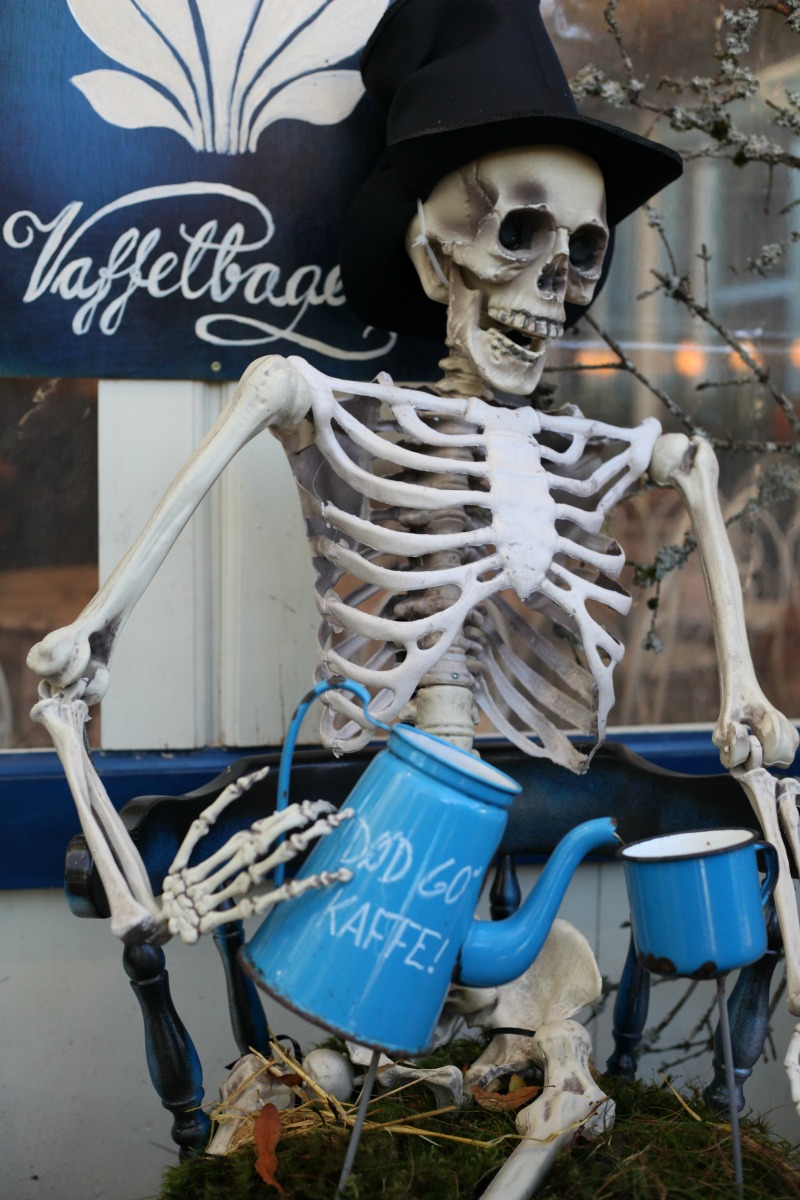 RIDES FOR THE BRAVE
There's plenty of entertainment for all ages in Tivoli Gardens but over the years some rides have become more and more daring. As someone who has never fancied the wild rides, I watch in absolute awe as people climb onboard and get swung high in the air.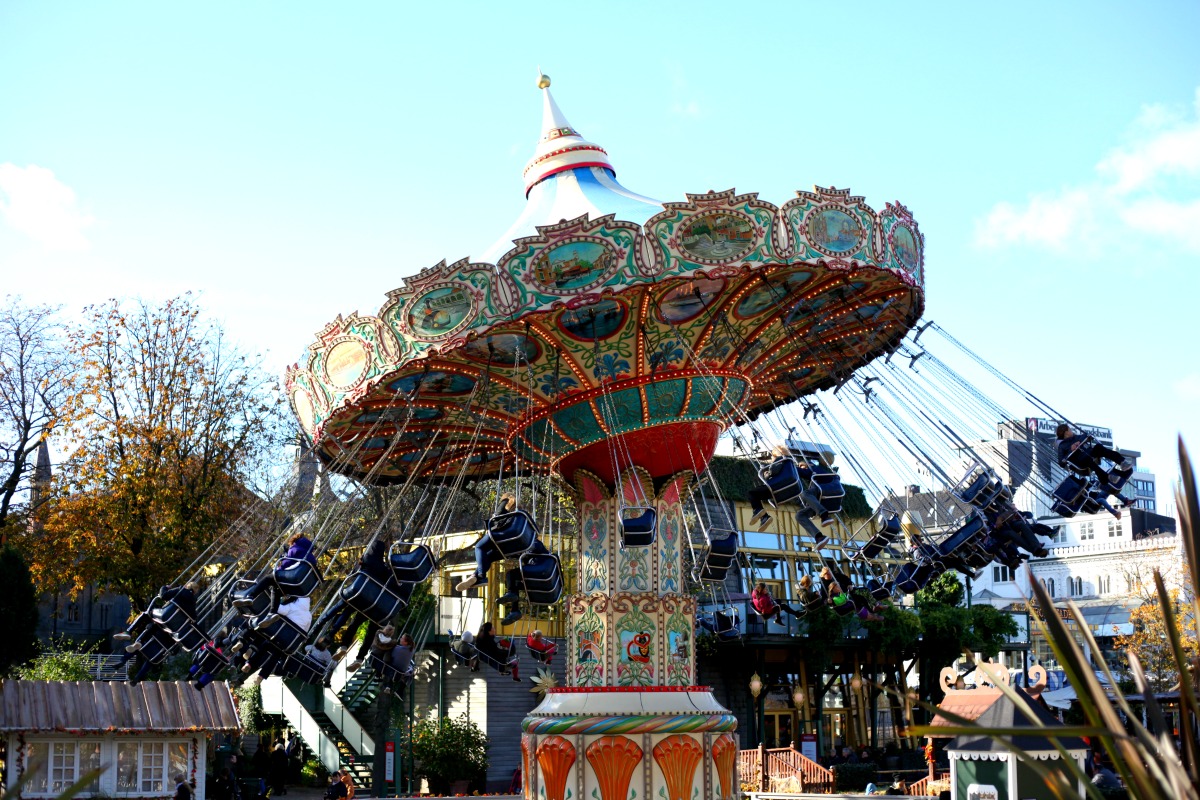 My favourite is Snurretoppen (The Spinning Top). It stays close to the ground but as the name suggests spins round and round. If I ever end up on Strictly Come Dancing then this particular ride will have prepared me well for the Vienesse Waltz.
The latest addition to Tivoli's impressive collection of thrilling rides is Vertigo, which as the name suggests might give you just that! Although what a way to see Copenhagen.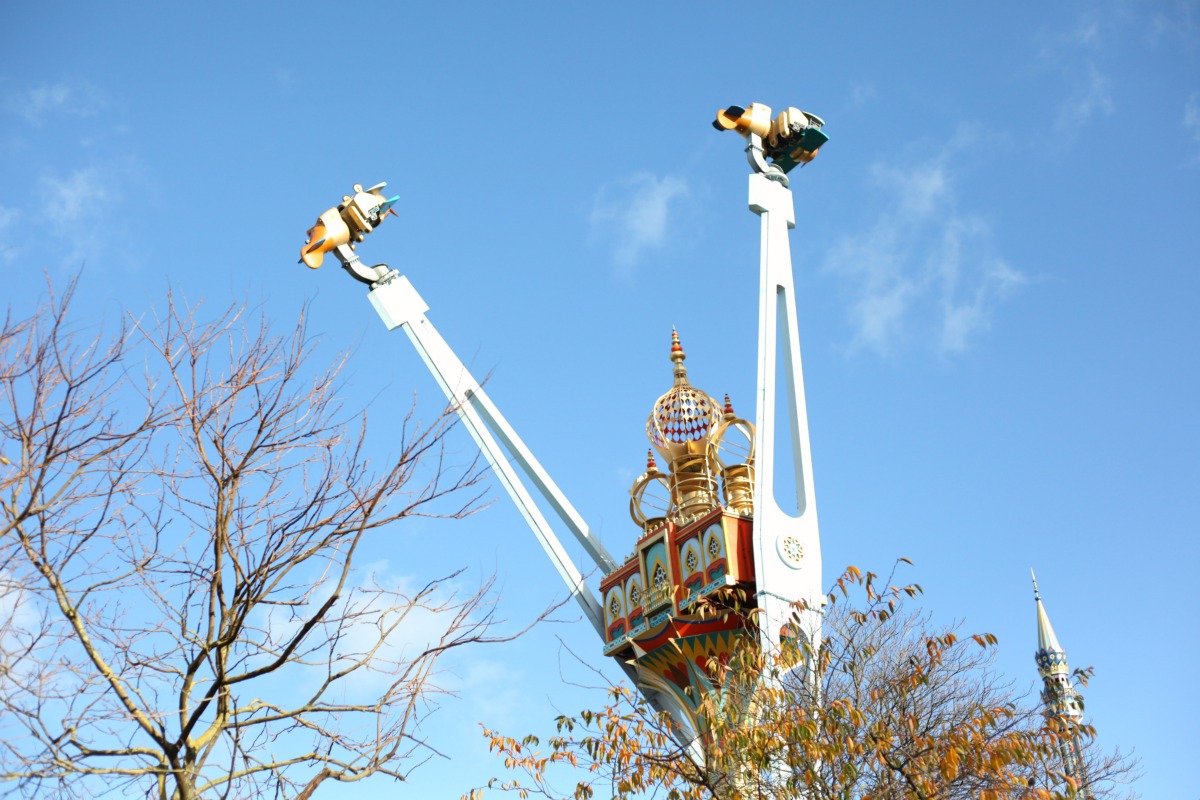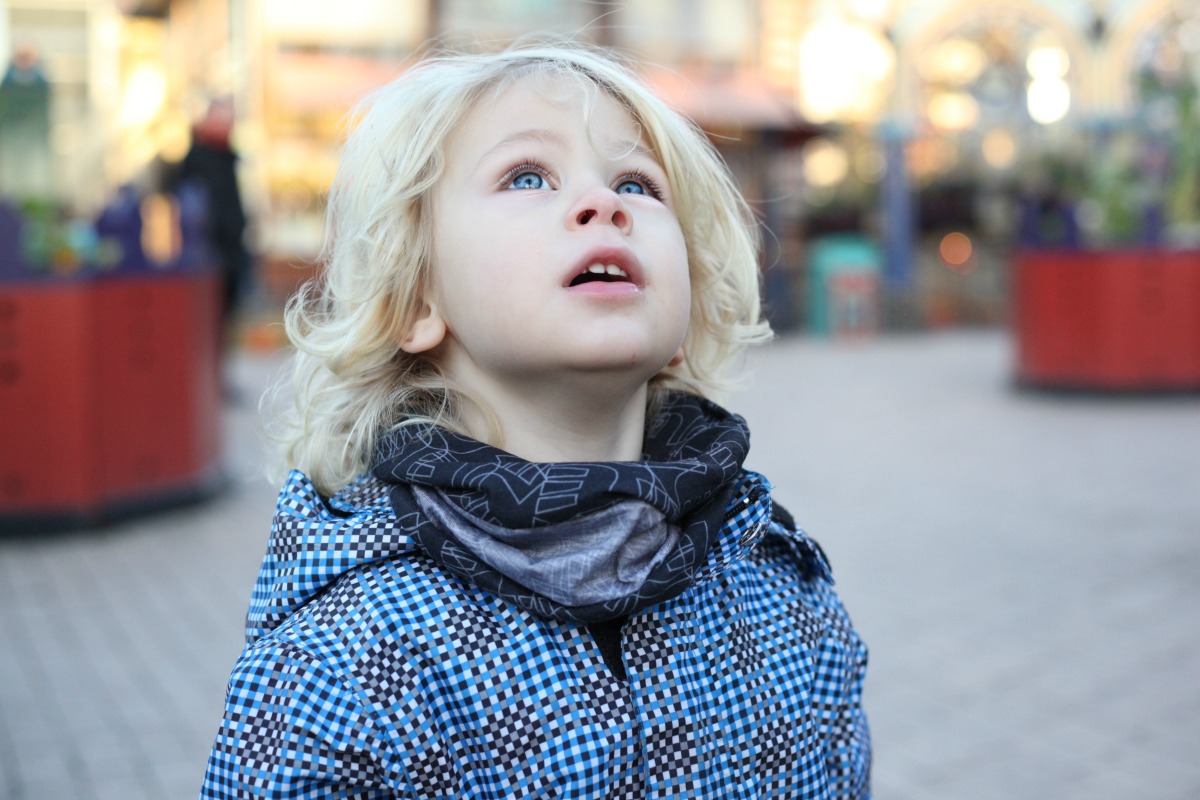 Caspian might not be old enough to climb onboard the big rides just yet, but he had a super time steering Veteranbilerne (The Classic Old Cars) and playing in the sandpit by the Pirates' Ship.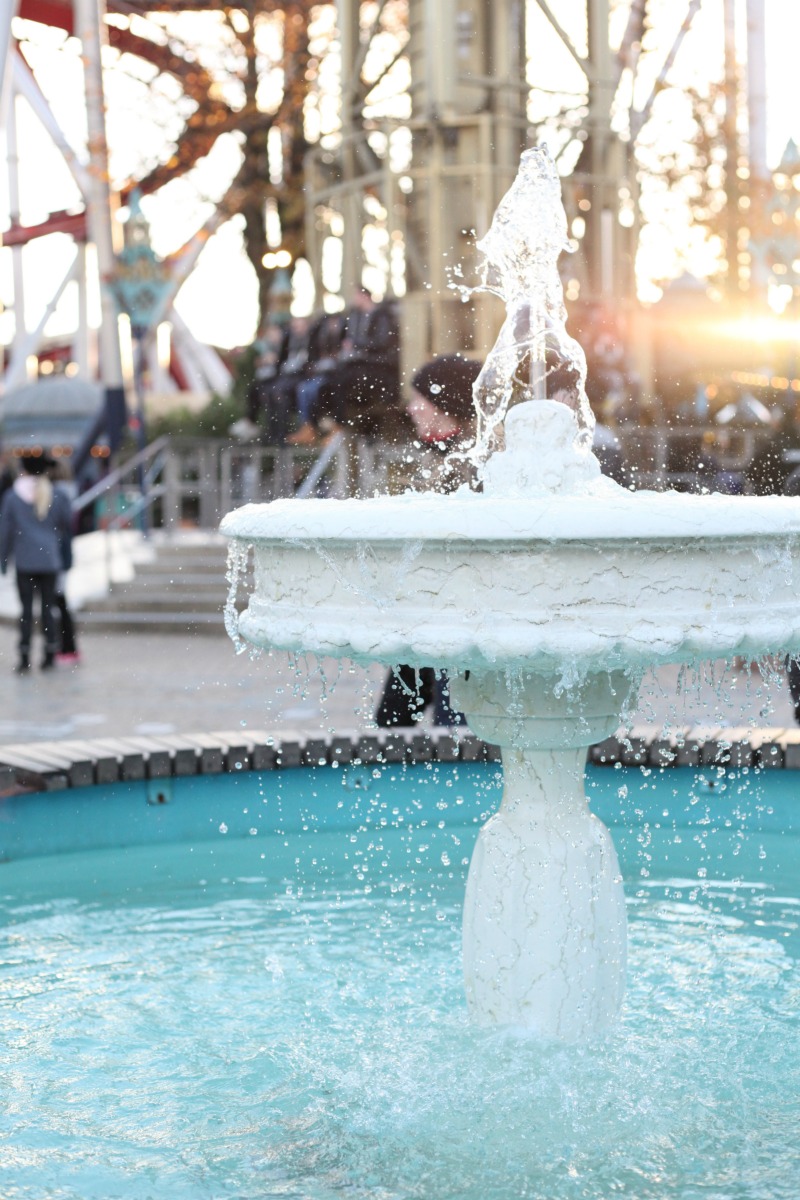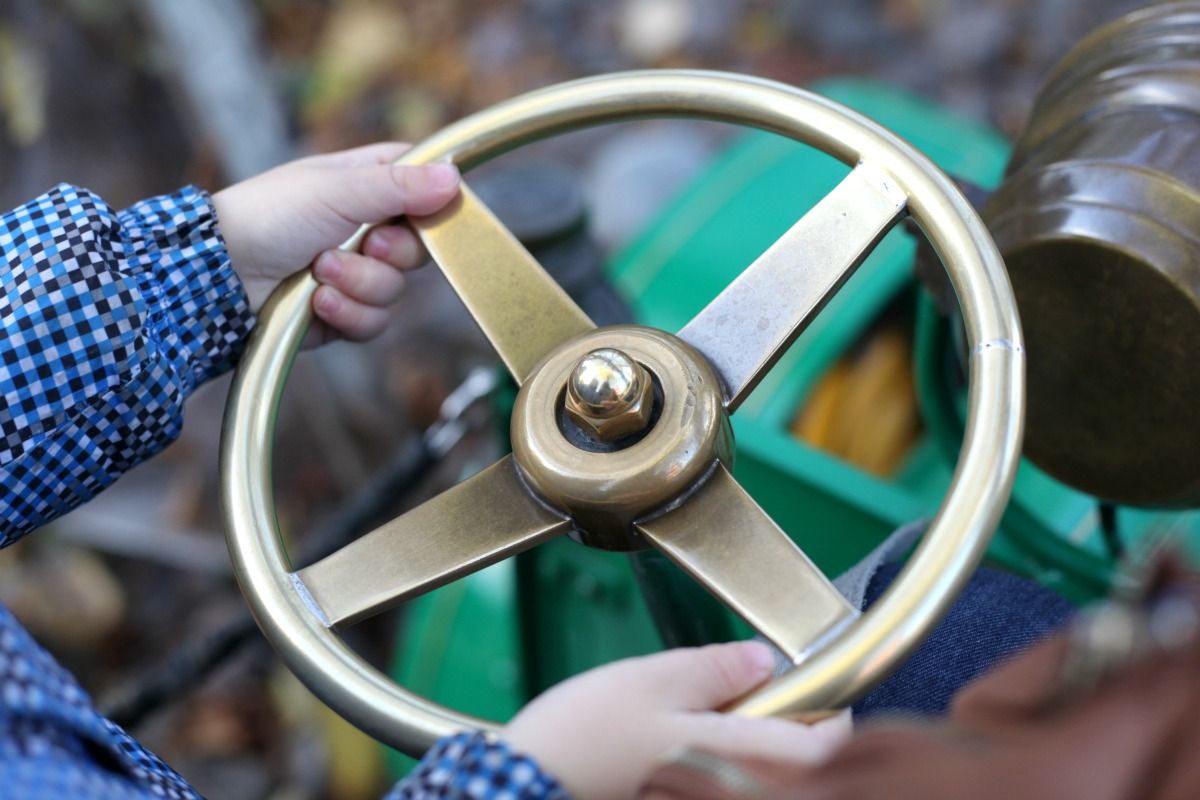 ENTERTAINMENT AND FOOD WITHIN TIVOLI GARDENS
Tivoli is so much more than just candy floss and rollercoaster rides. If you visit at Christmas time I urge you to book tickets for the now infamous The Crazy Christmas Cabaret. Playing in the beautiful old theatre that is Glassalen, English-speaking company The London Toast Theatre led by Vivienne McKee takes you on a thrill ride of fun with their Christmas Panto inspired show. Now in its 35th year.
In the summer Tivoli presents many concerts and there is always something on to entertain. When we visited they had a Halloween show for the children with famous Danish cartoon character Rasmus Klump on stage.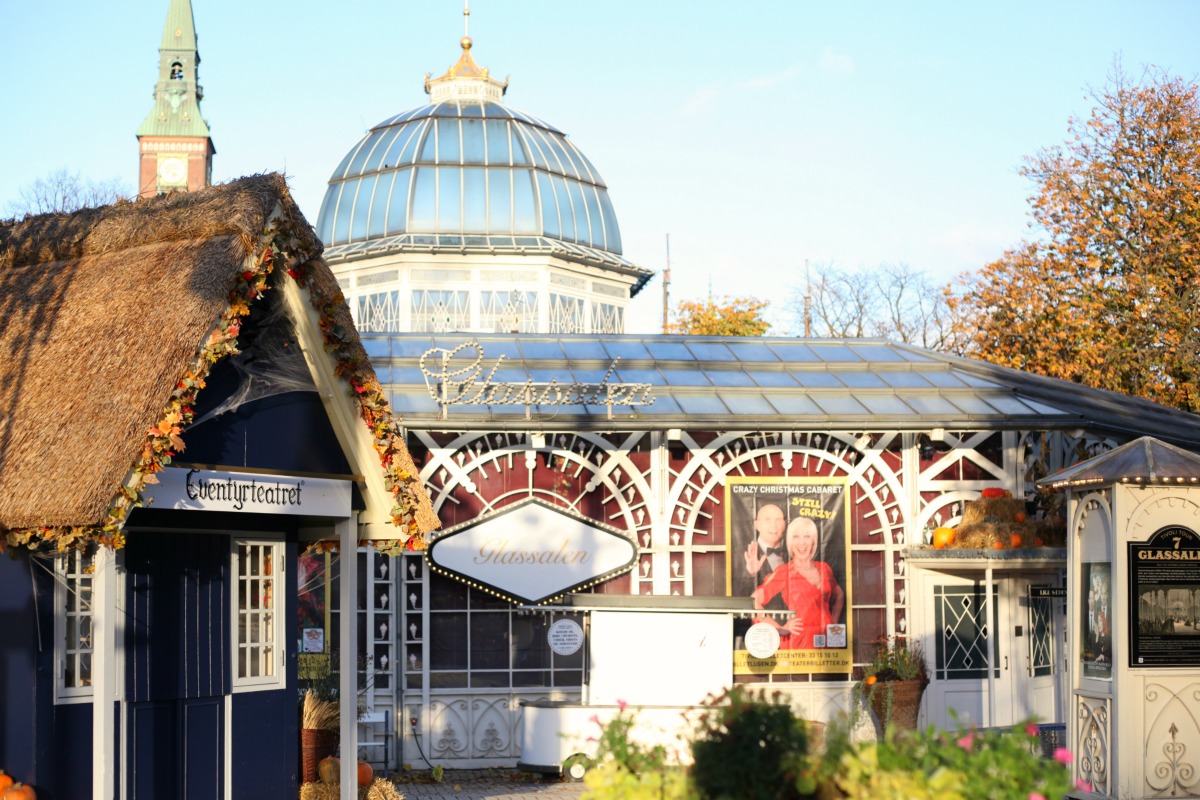 With some of Copenhagen's best restaurants within its grounds, Tivoli is a culinary haven. We dined at Grøften on classic open sandwiches, which you can read more about on here very soon. The perfect Danish Sunday lunch. If you fancy trying pickled herring, classic meatballs and more then this is the place to go.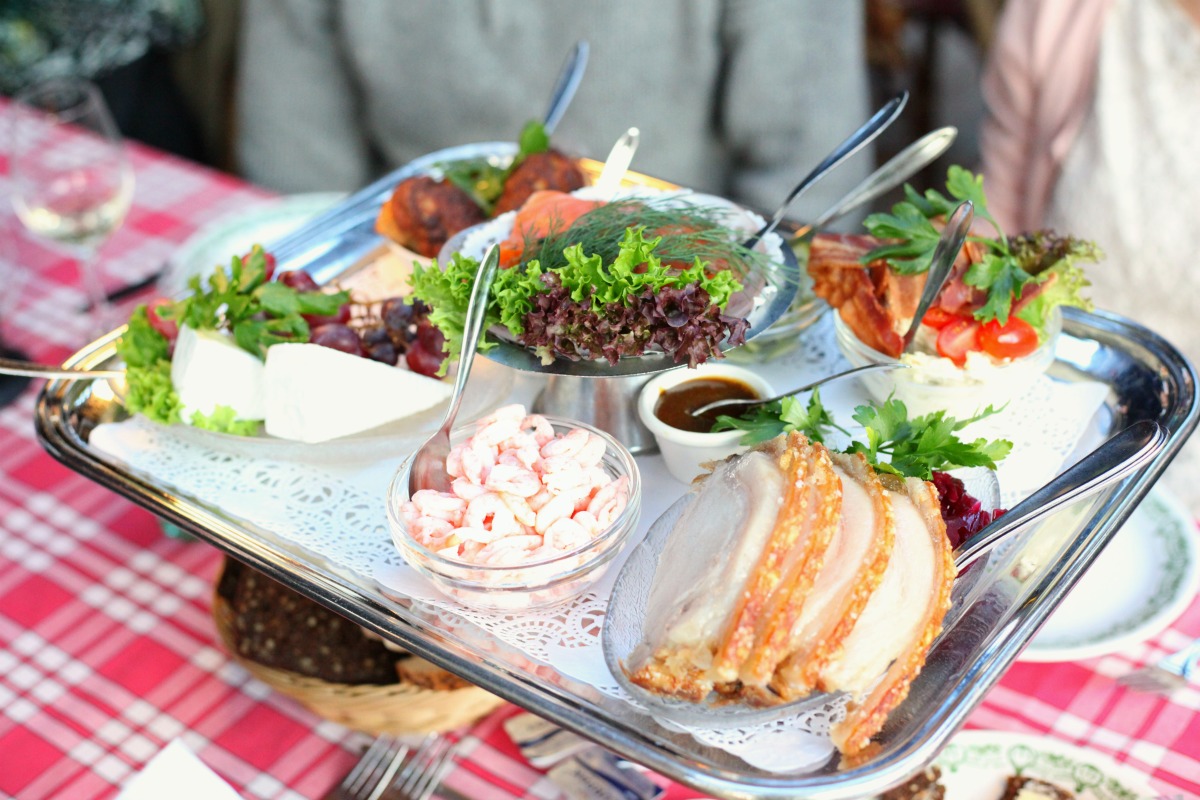 OPEN MOST OF THE YEAR
Whether you start your day here, stay all day or simply come for the evening and take in the beautiful fireworks at night, you will have an amazing experience. It truly is a place of magic and I can't wait to go again. It's a place that holds many childhood memories for me. I now hope, to build new ones with my boy when we visit Copenhagen at Halloween, Christmas and in the summer, too.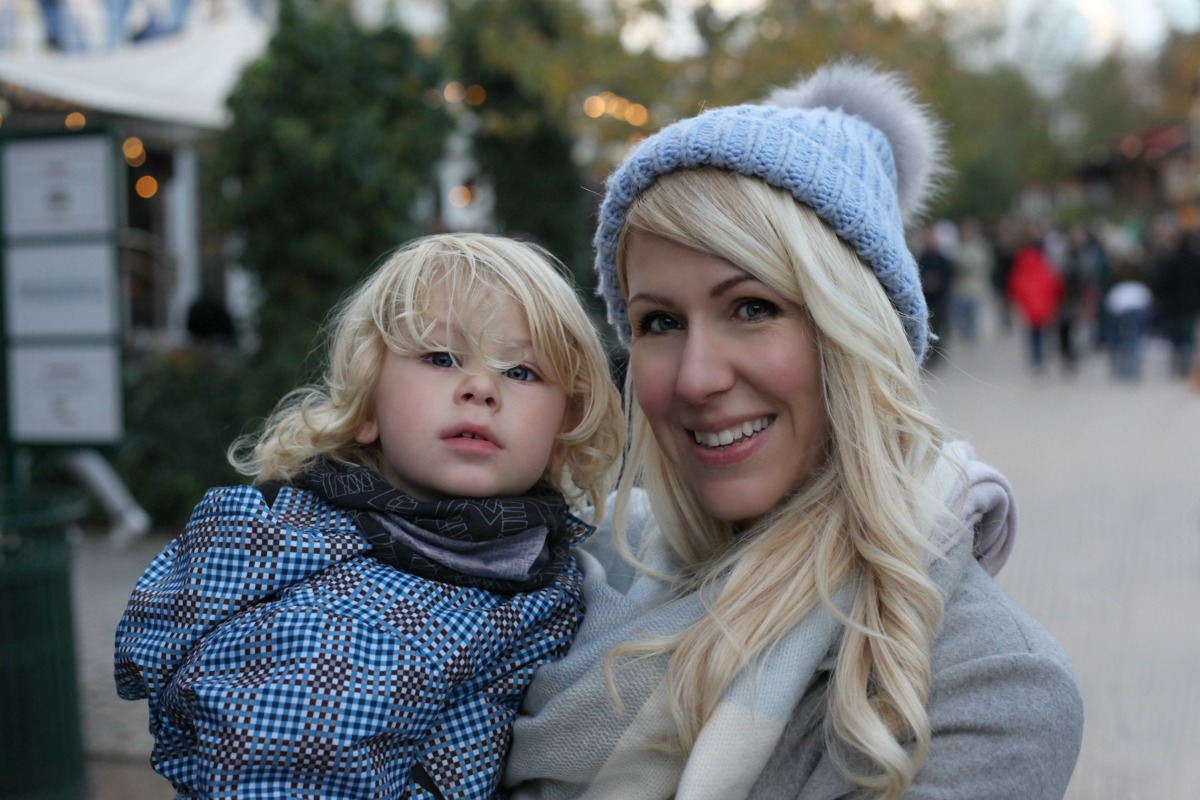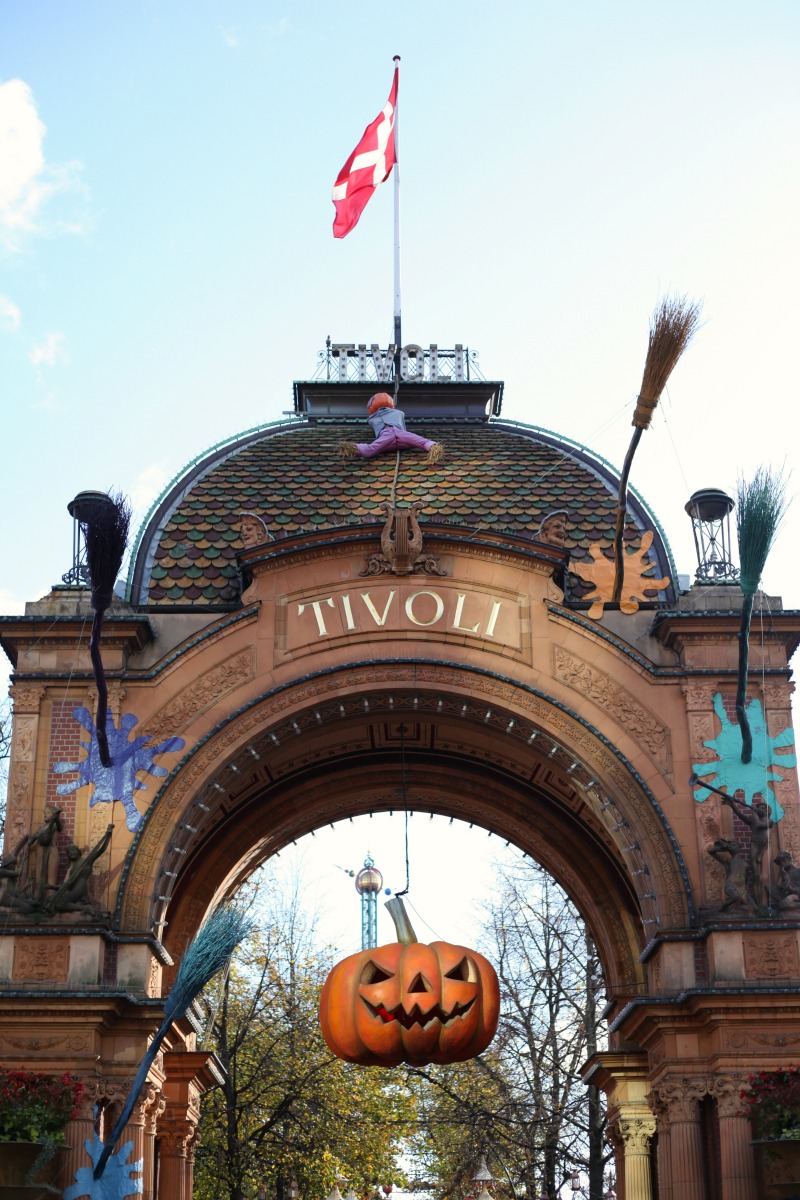 Tivoli is located in the heart of Copenhagen a few minutes walk from the main central station. Close to many of the best of hotels and within walking distance of other wonderful attractions. You can find more information on Tivoli's website.
Have you visited Copenhagen? Did you go to Tivoli Gardens?