I'm a huge fan of creamy, filling soups. It's such a heartwarming meal on a cold day and the perfect thing to batch cook and freeze so you always have something healthy to hand. The latter is something I really need, especially in winter. Where I love a fresh, crispy salad on a hot summers day I'm all about the vegetables in winter. Also, if I don't have something like this I munch on too many Christmas chocolates, which makes my blood sugar go a bit crazy. Potato and leek soup is my favourite! What's yours?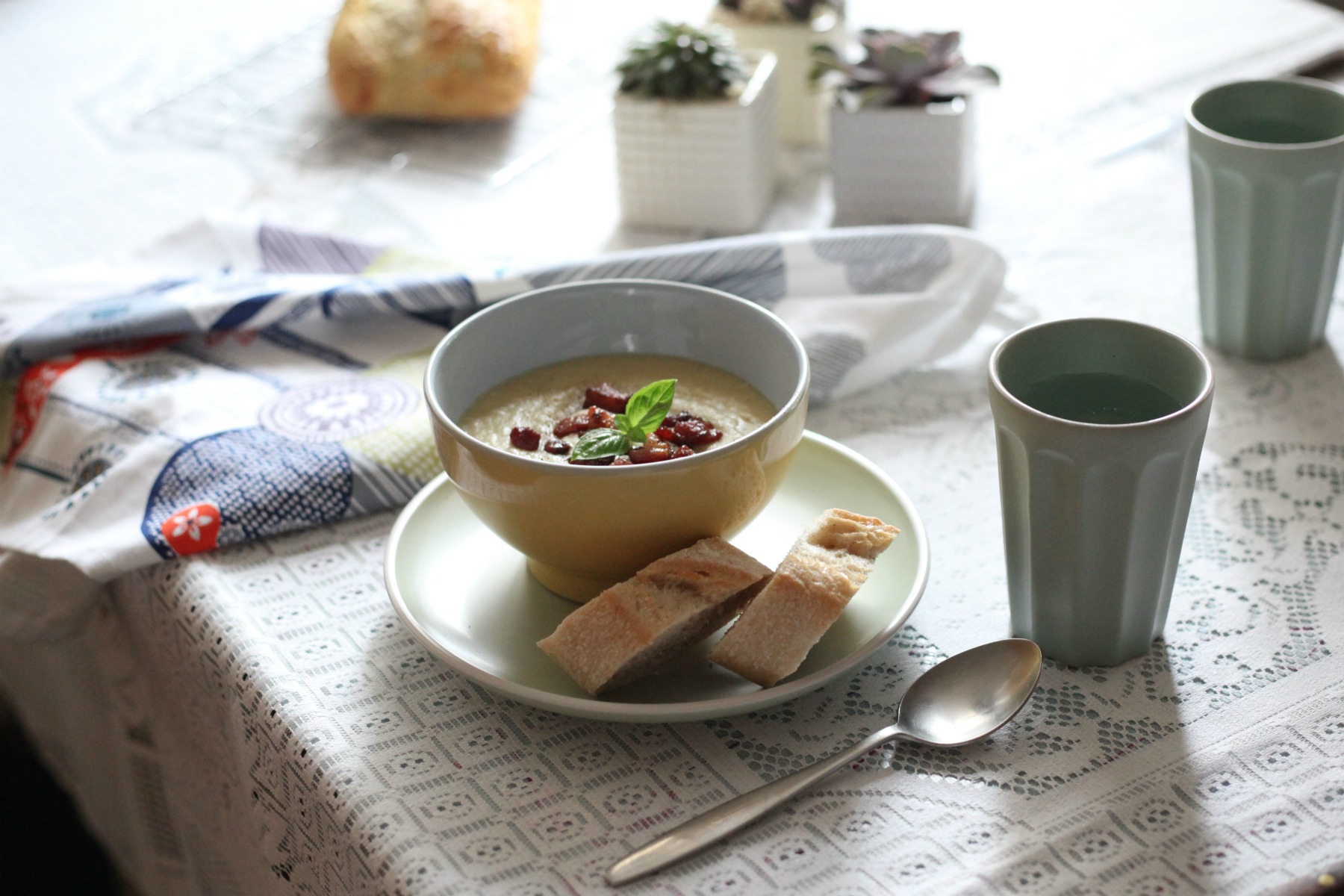 Potatoes are a big part of Danish culture. As a land of farmers, many of our traditional dishes are centred around the spud. I love them in most forms; mashed, roasted, boiled or layered with cream and onions in a classic dauphinoise.
HOW TO MAKE A DELICIOUS POTATO AND LEEK SOUP TOPPED WITH BACON
We recently ordered from Morrisons when I collaborated with GoodLife and I included their new organic vegetable box in my delivery. It was only £8 and came with a complimentary can of extra virgin olive oil. The ingredients of potatoes, leeks, onions, carrots to name a few inspired me to cook this soup. Daddy Long Legs was recently struck down by (man) flu so I thought it was just the thing to make him better.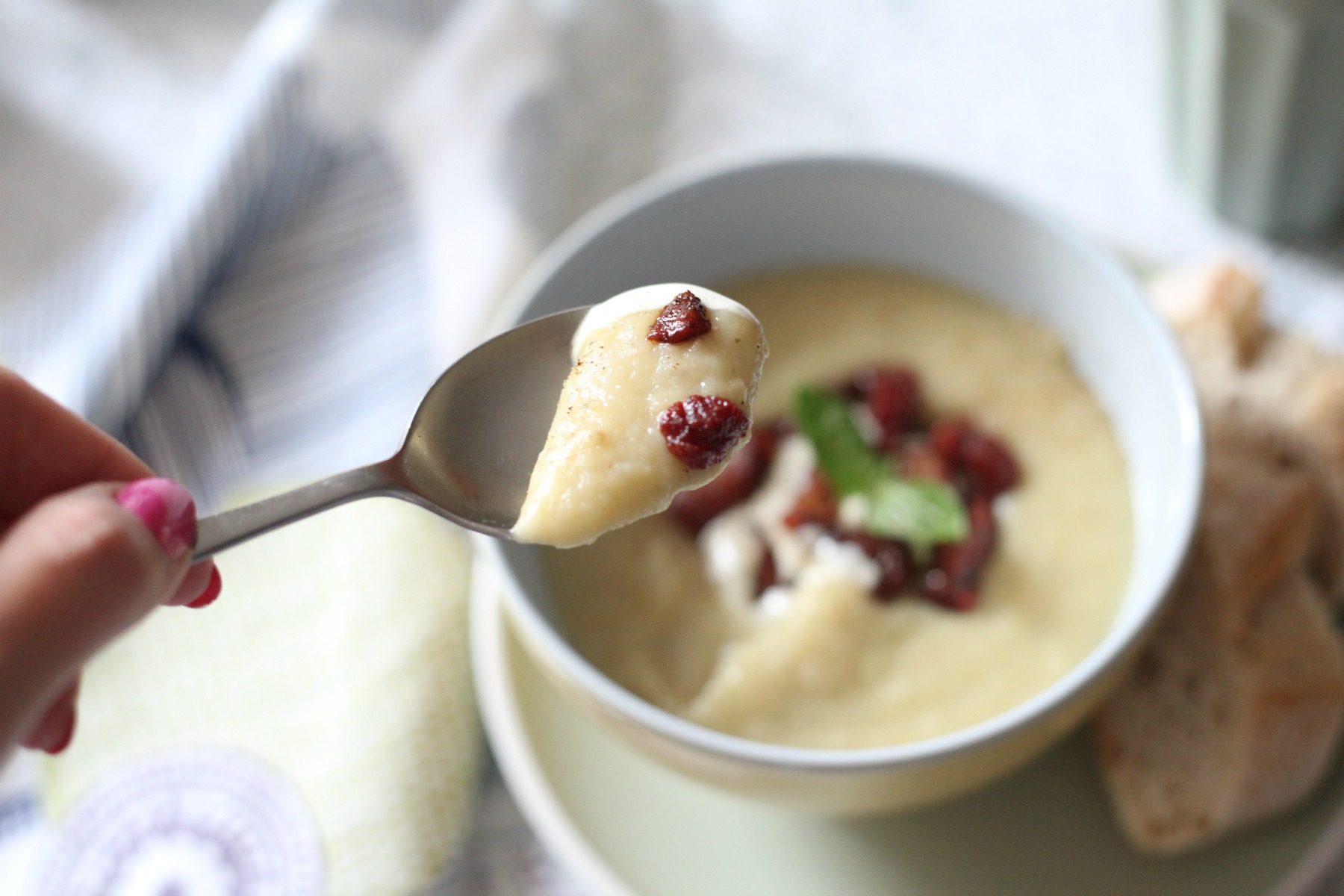 WHAT YOU'LL NEED:
Serves 4-6
1 tbsp olive oil
1 large onion, peeled and chopped
3 leeks, chopped
900g potatoes, peeled and chopped
1-litre vegetable stock
2 tbsp creme fraiche
160 oak-smoked bacon lardons
2 tbsp chopped fresh chive/basil
HOW TO:
Heat up the oil in a large saucepan and add the chopped onion, leeks and potatoes. Cook until golden for around 5-10 minutes. Add the stock and bring to the boil. Cover and simmer for 20-25 minutes, until the potato is soft.
Meanwhile, grill the bacon lardons until crispy and put to one side.
Blend the soup in a food processor until almost smooth. Serve in bowls and top with creme fraiche, bacon and chopped chive. Season with freshly ground black pepper and serve with a drizzle of virgin olive oil.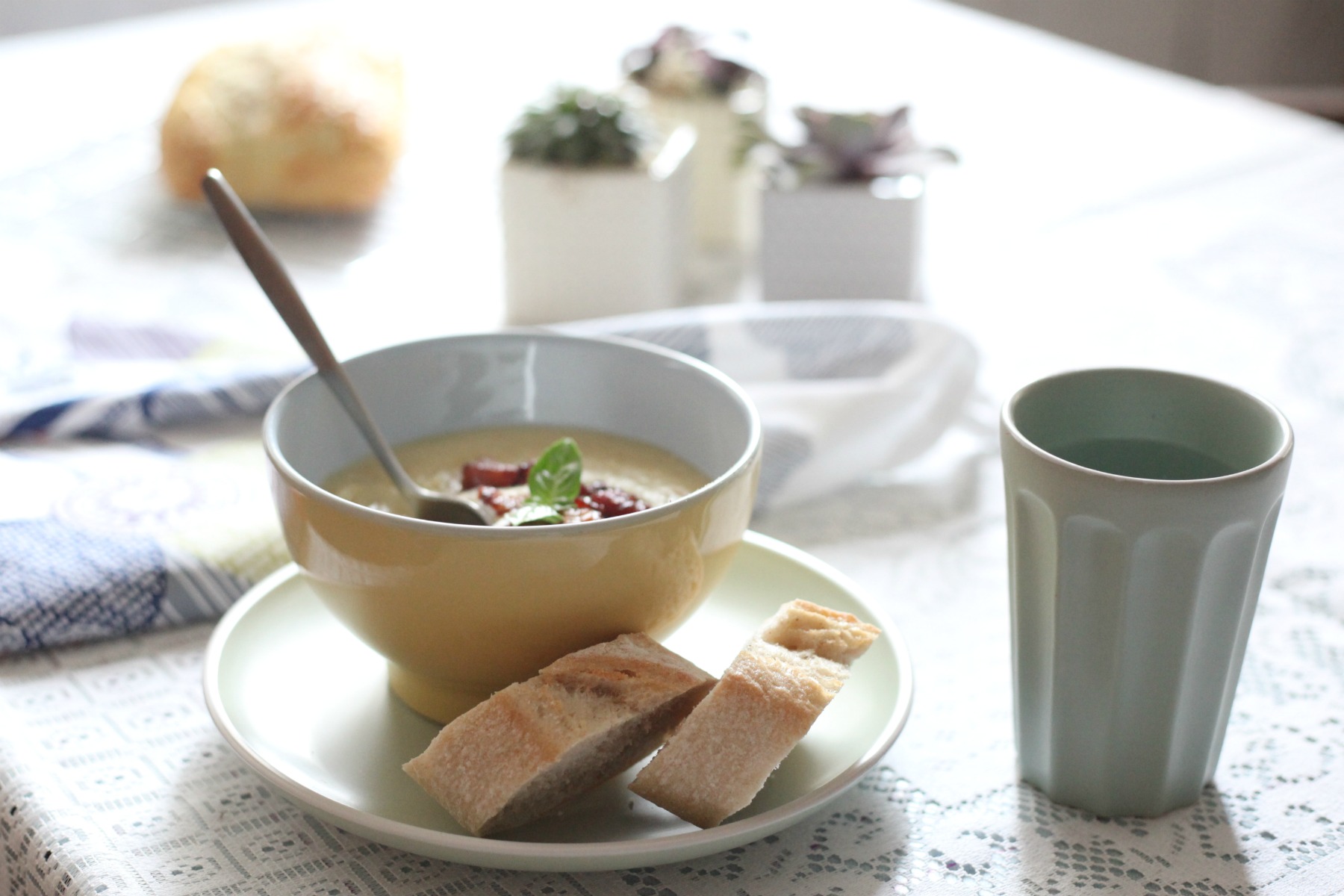 HOW TO SERVE IT – SWEET AND CREAMY OR WITH A KICK?
As you can see my perfect way to serve the potato and leek soup is topped with a dollop of creme fraiche, crispy bacon and chopped chive. A couple of slices of your favourite bread and you have a delicious lunch. Although try it with spicy chilli and garlic croutons or with crispy root crips. Like I mentioned at the beginning, this is an easy dish to batch cook and freeze. Plus children tend to love it too as it's thick and creamy.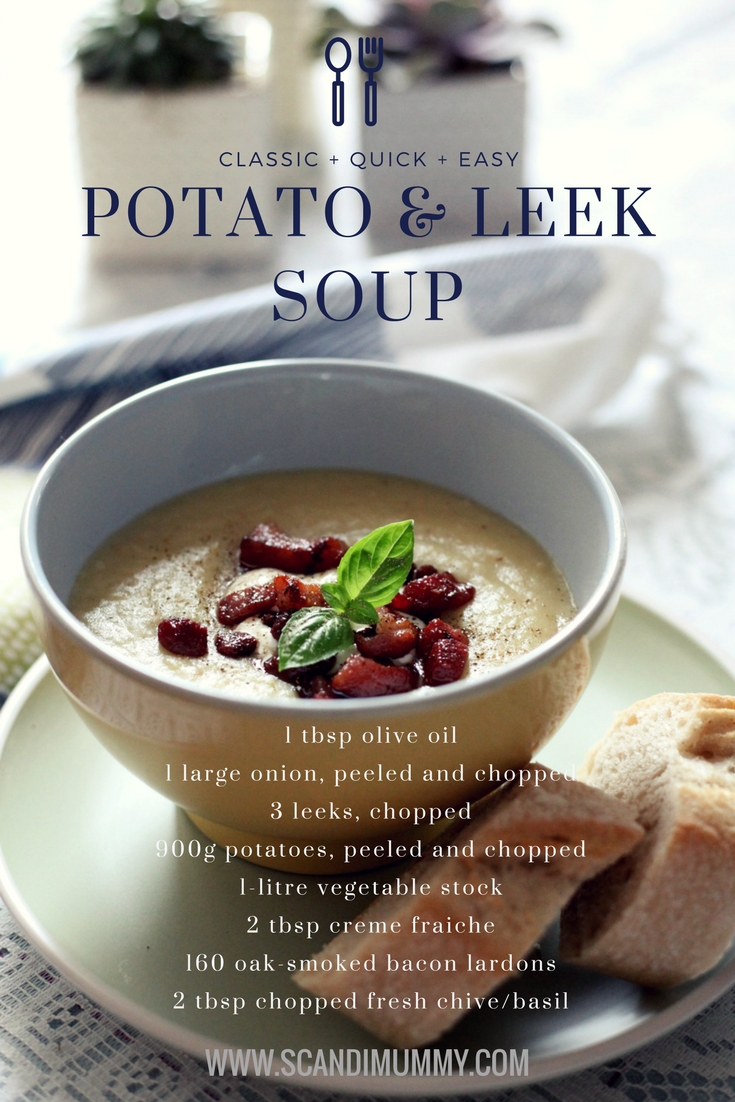 What's your favourite type of soup? Do you eat differently depending on the season?