This is a collaborative post
Due to Daddy Long Legs' work commitments I often have evenings where I'm only cooking for Caspian and myself. My toddler tends to eat earlier than I do so, in reality, I'm left rustling up something just for me. After a long day of work and play, I rarely have the energy to cook a healthy meal from scratch so end up with a quick cheese sandwich or similar. As I often spend my evenings working in front of the computer I know I should eat better to keep my energy levels up and allow myself to concentrate.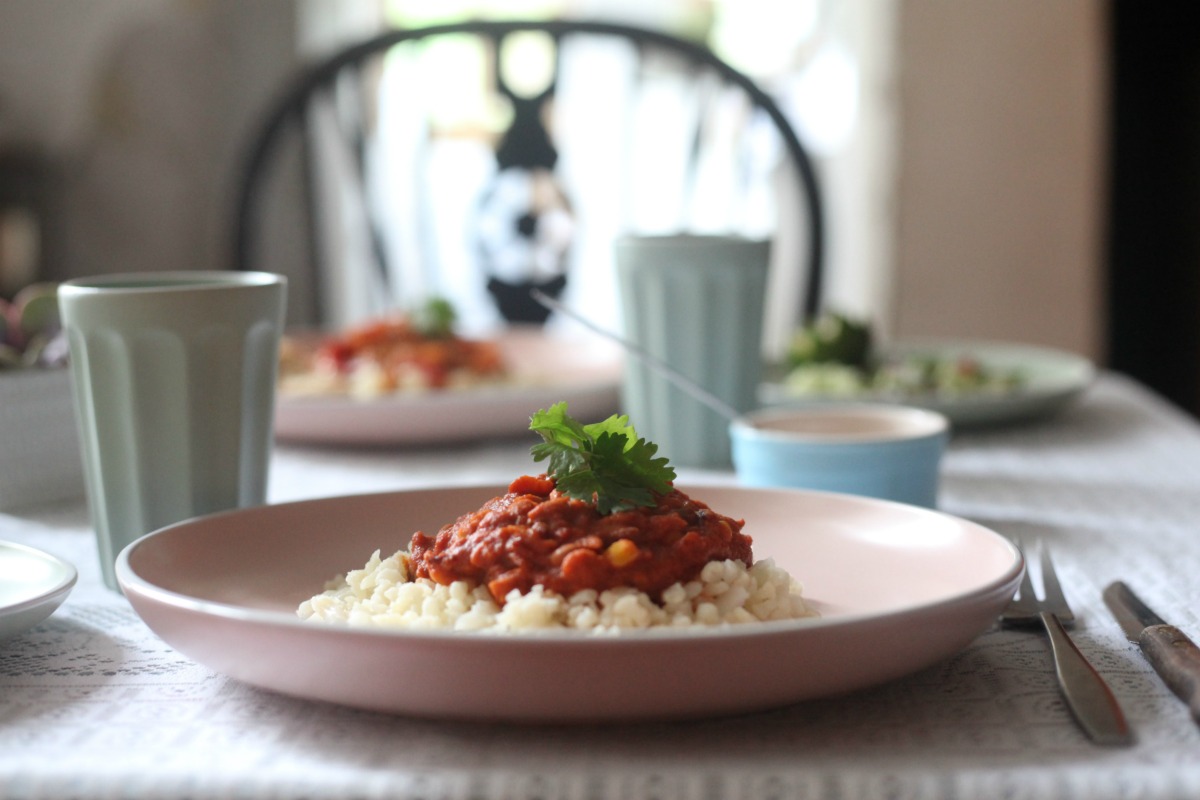 I'm not a vegetarian but I enjoy vegetarian food and recipes. We have tried frozen products from Goodlife before and especially enjoyed their sausages, falafel and kievs. They have recently launched two new additions to their range. A Mexican inspired 3 Bean Chilli and a Vegetable Masala. Both come with cauliflower rice.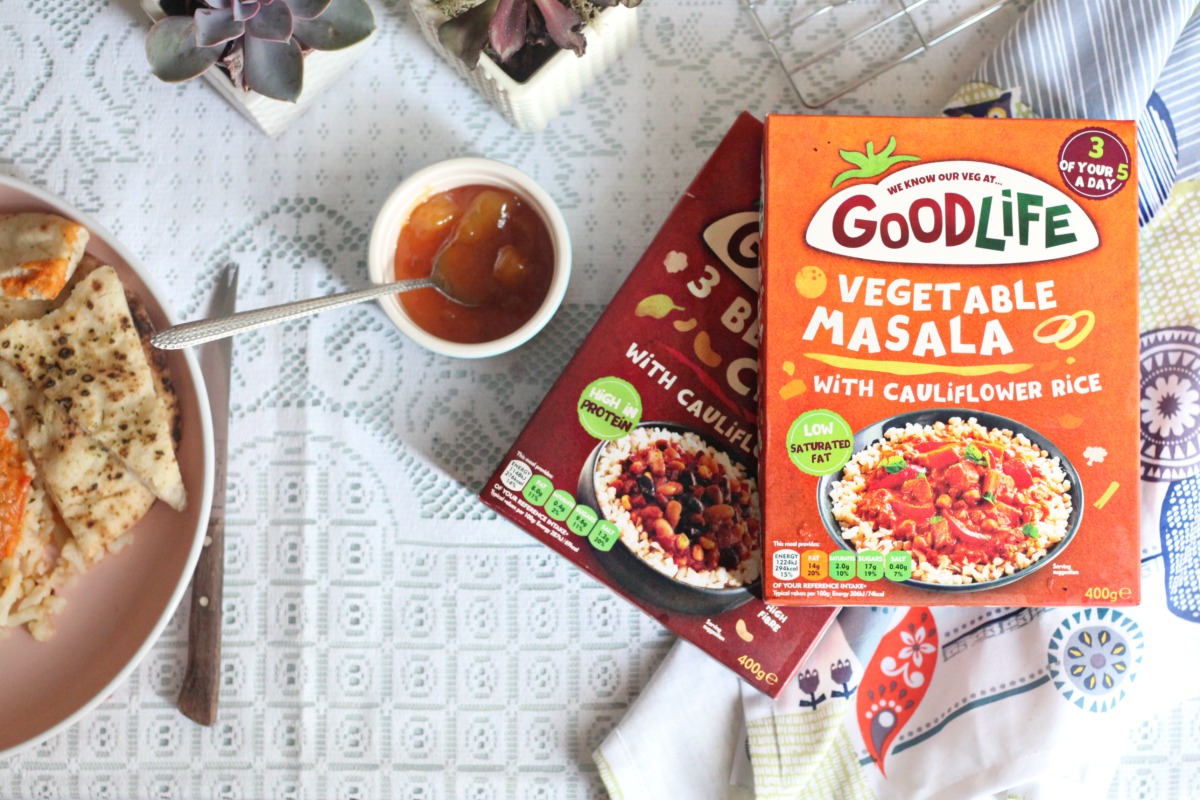 They are very easy to prepare as they go into the oven or microwave straight from frozen. Simply pierce the film, heat and serve. I love spicy Mexican food but was surprised to find that I actually preferred the creamy masala.
3 BEAN CHILLI WITH AVOCADO SALAD AND CORNBREAD
I have always loved Mexican food and especially enjoy a spicy chilli on a cold autumn day. The portion sizes of the new Goodlife ready meals are generous enough that you feel full afterwards and there's even enough in one for me to share with Caspian on days where we eat together.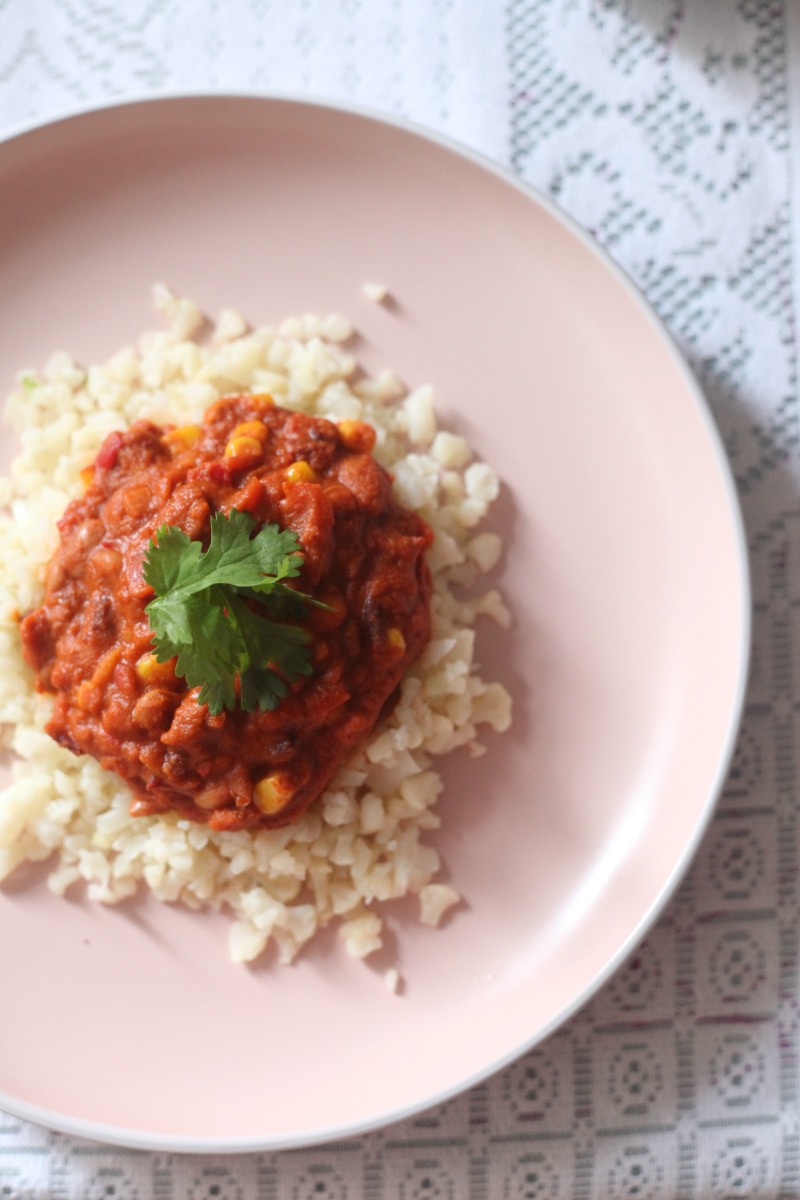 I like serving up the 3 Bean Chilli with an avocado salad and warm cornbread. The dish lends itself to a dollop of sour cream and is heartwarming and tasty without being too hot. It has a slightly smokey flavour, which isn't normally my favourite but it works.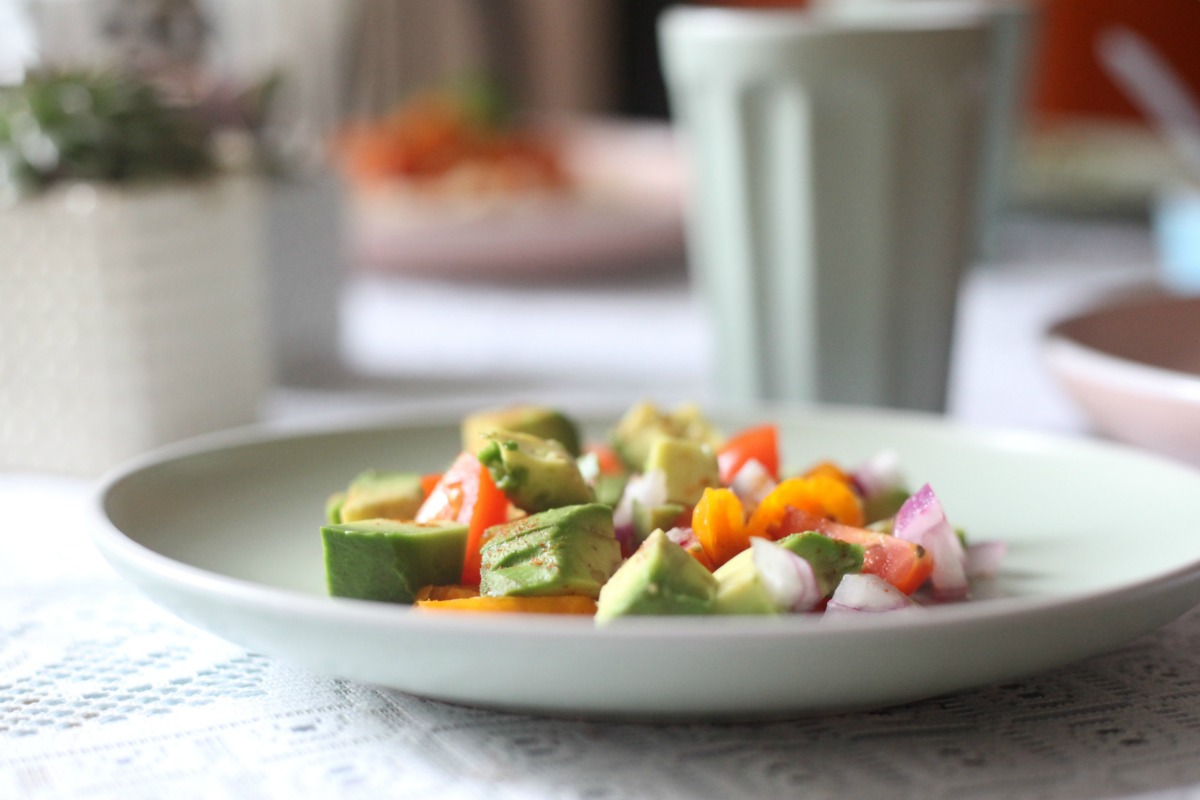 To make the avocado side salad you will need:
Serves 1 person
1/2 an avocado
5 organic cherry tomatoes
1/2 a small red onion
1 small chilli
1 tablespoon of olive oil
1 tablespoon of lime juice
Salt and pepper to taste
Cut the avocado, tomatoes, onion and chilli into bitesize pieces. Mix the olive oil with the lime juice, salt and pepper and drizzle over the salad.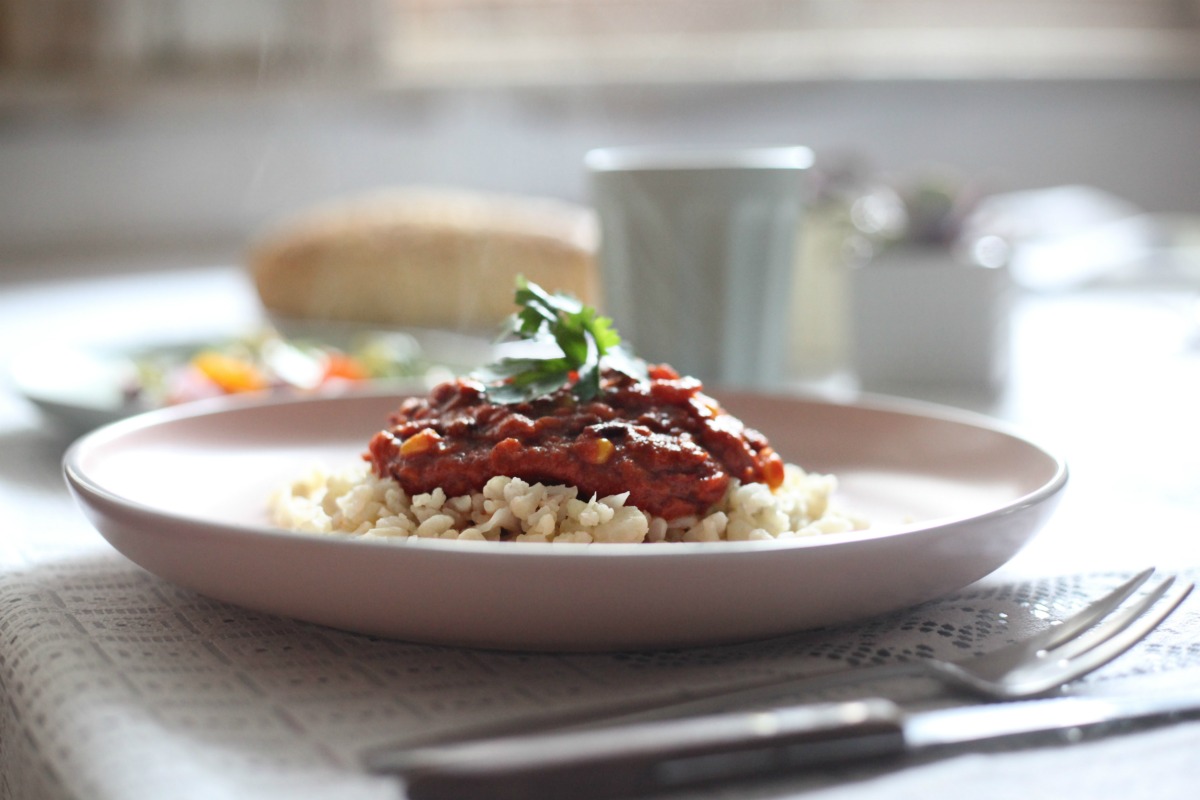 VEGETABLE MASALA WITH A CUCUMBER & CORIANDER SALAD, MANGO CHUTNEY AND GARLIC NAAN
With sweet potatoes and red peppers in a fragrant curry sauce made from coconut milk, tomatoes and a delicious blend of Indian spices this dish is a winner. Caspian really enjoys it as well and likes dipping his naan bread in the creamy sauce.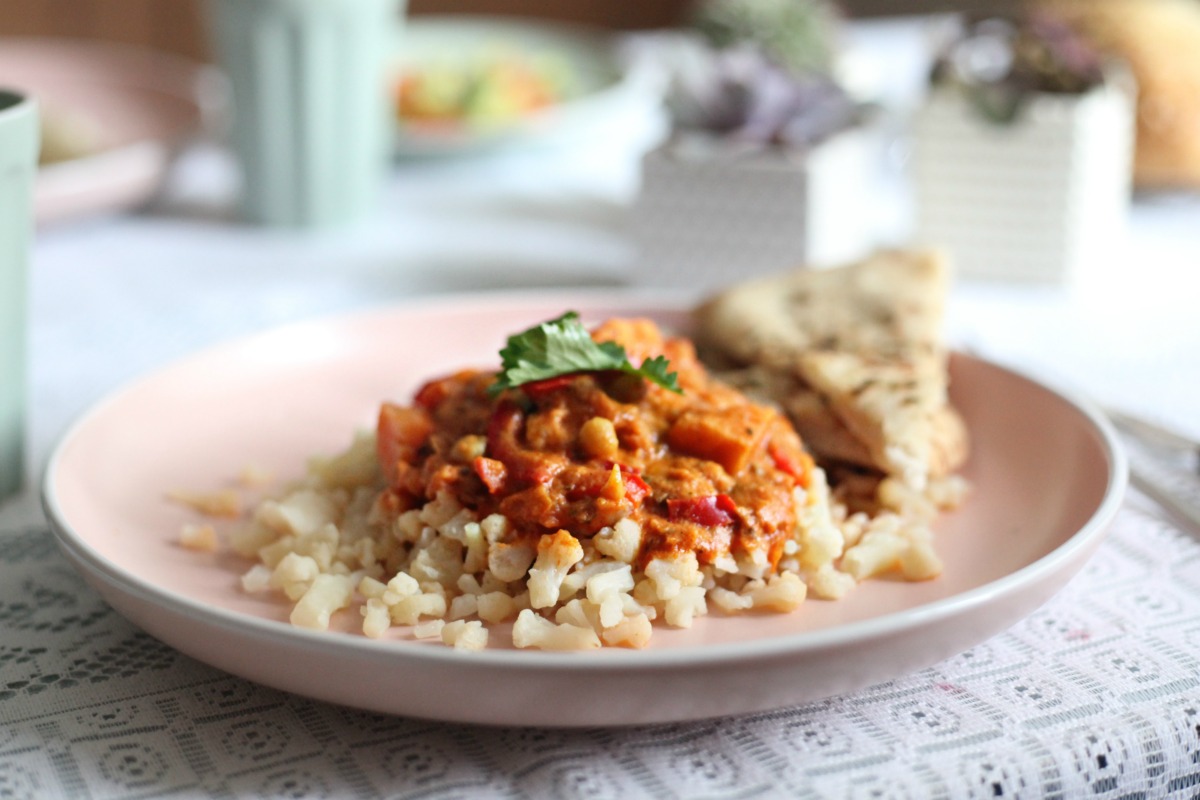 I personally love mango chutney and garlic naan and both go really well with the masala. To add a bit of freshness I created this light and crispy salad.
To make the Cucumber & Coriander salad you will need:
Serves 1 person
1/3 of a cucumber
1 small handful of fresh coriander leaves
1 small chilli
1/2 a small red onion
1 tablespoon of olive oil
1 tablespoon of lime juice
Cumin powder, salt and pepper to taste
Cut the cucumber and onion into fine pieces. Fine chop the coriander and chilli and mix all of them together. Add the lime juice to the olive oil along witht he cumin powder, salt and pepper and drizzle over the salad.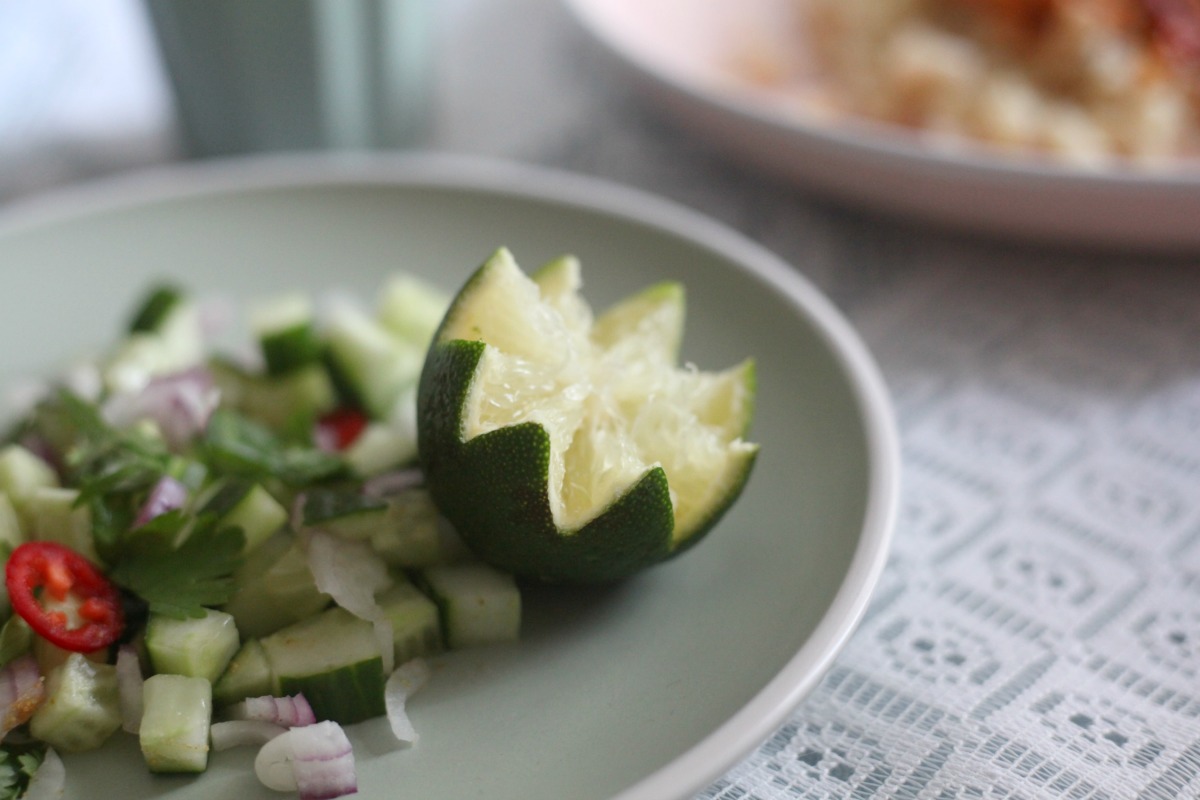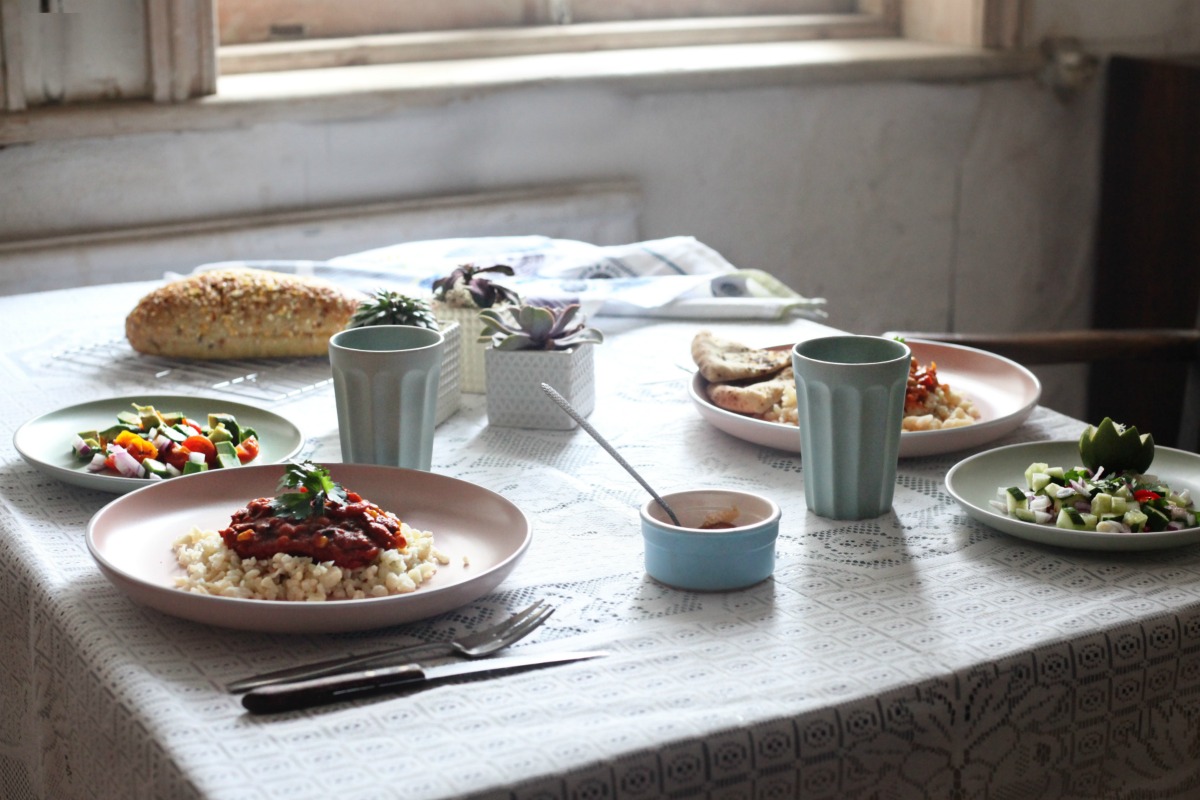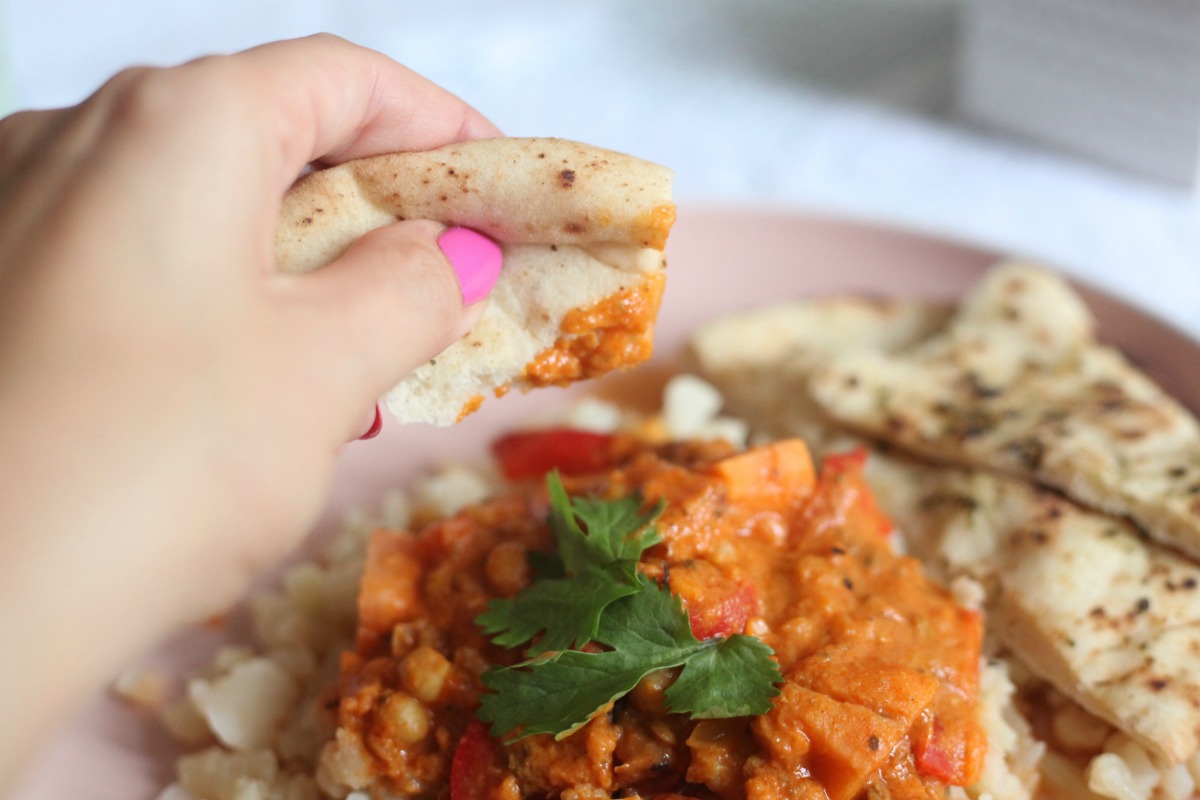 GOODLIFE IS AVAILABLE AT MORRISONS
I had never tried cauliflower rice before as I haven't been the biggest fan of this now trendsetting veggie in the past. Although, I must admit it's very tasty and really filling and it also means that both of these ready meals are gluten-free. The portions contain 3 of your 5 a day and are high in protein, too.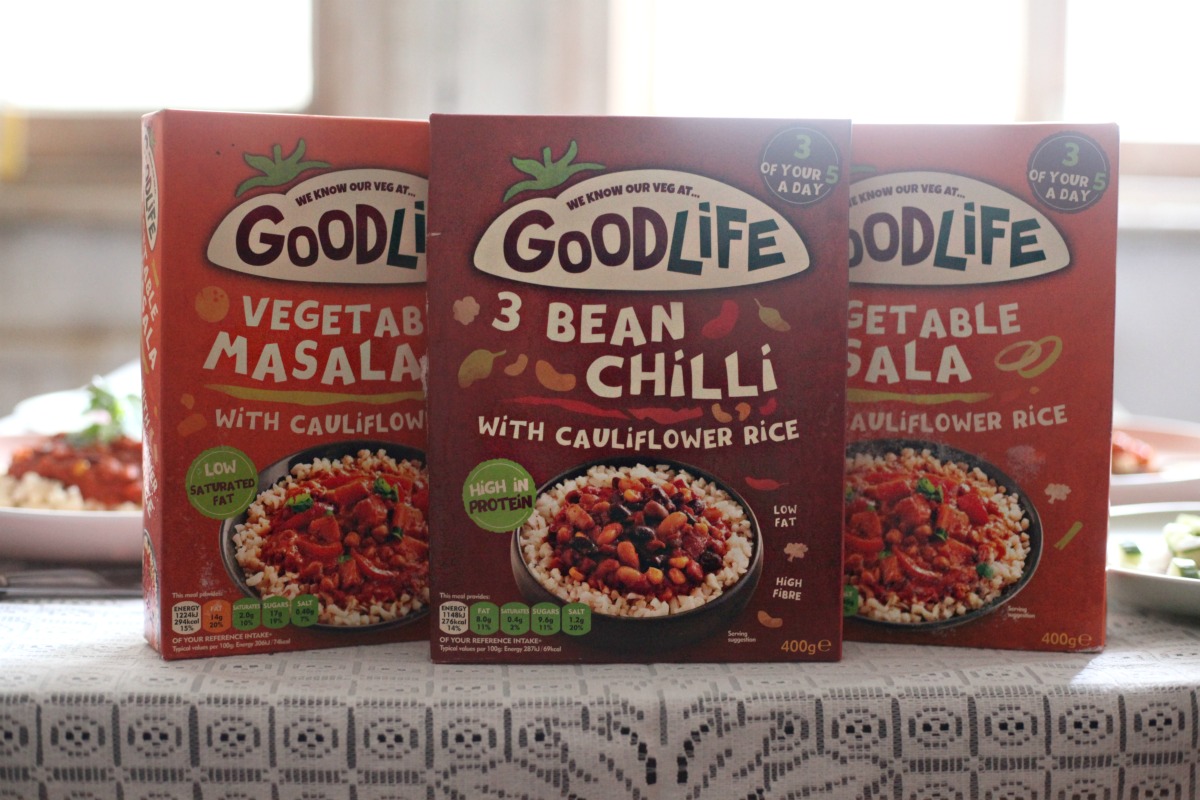 The Goodlife products are available at Morrisons and at only £2 per packet they are an affordable and healthy alternative to a takeaway. I've filled my freezer so I'm ready for cold, dark winter evenings where I just want some good food but don't have the energy to cook.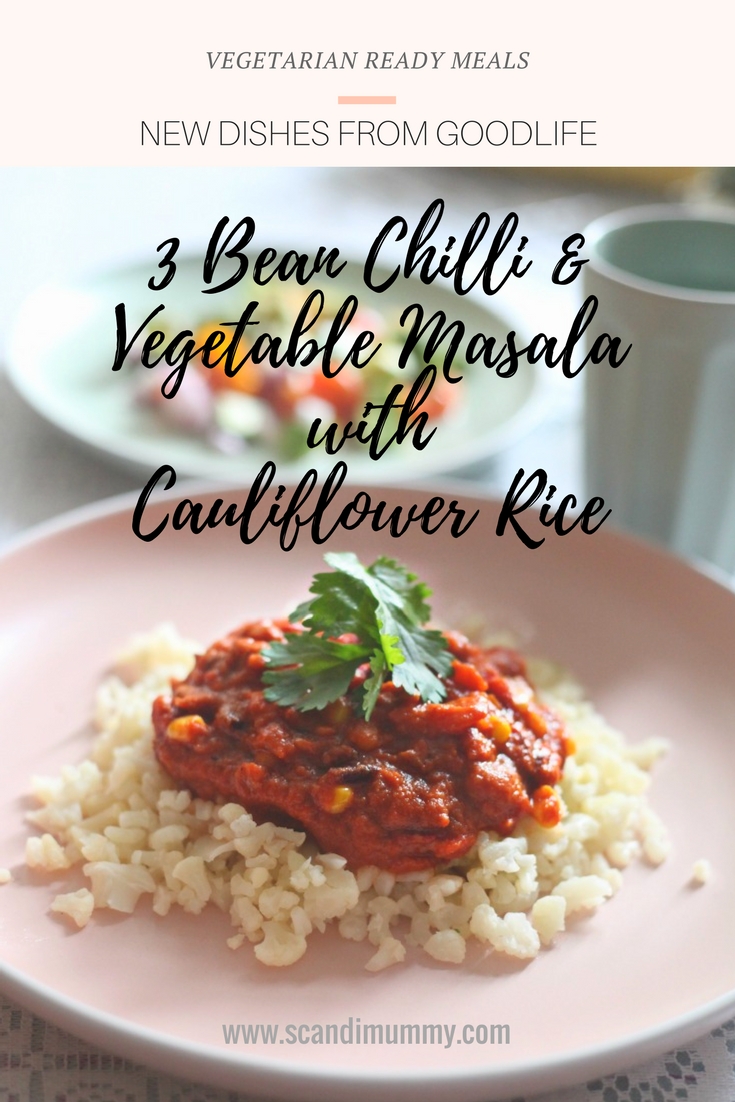 Have you heard of Goodlife? Would you try the 3 Bean Chilli and the Vegetable Masala?