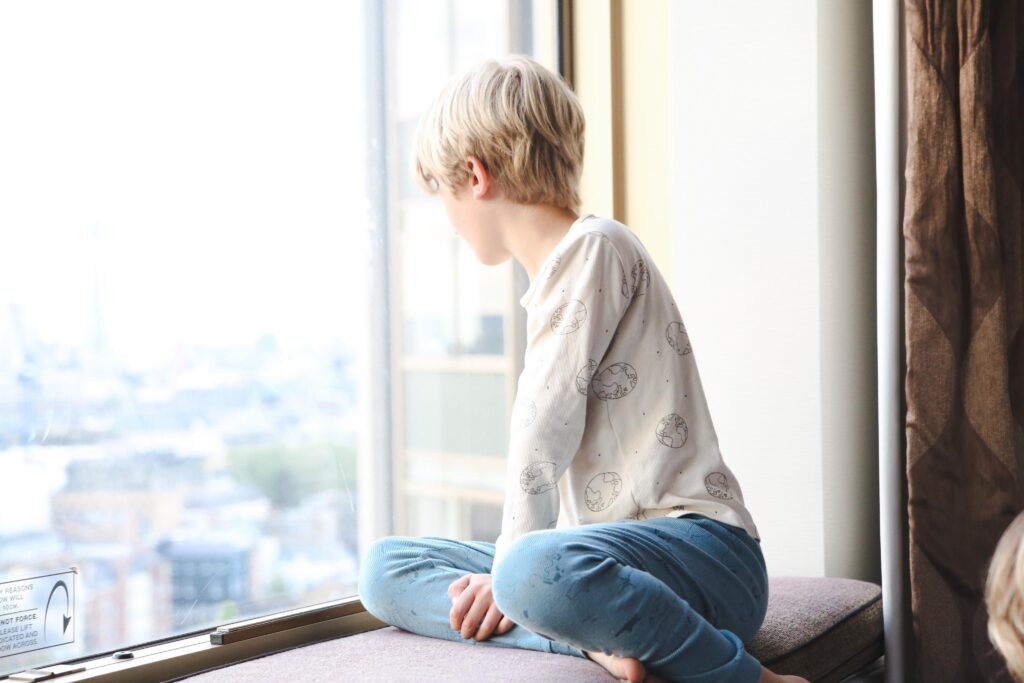 If you are planning a London staycation we can recommend the amazing London Hilton on Park Lane highly enough. We were delighted to be invited this summer and it was amazing to be away as a family again. Situated in the heart of Mayfair it's the perfect luxurious location to explore many of the capital's sights. You have Hyde Park just across the road and the Queen and Buckingham palace around the corner. Travelling is important to us as a family. While I've loved going away as a couple in the past there is something so special about exploring through the eyes of your children. It's not always as relaxing yet in the right setting you can have the most amazing time. Get in touch with the London Hilton on Park Lane directly to learn more about their offers and family packages.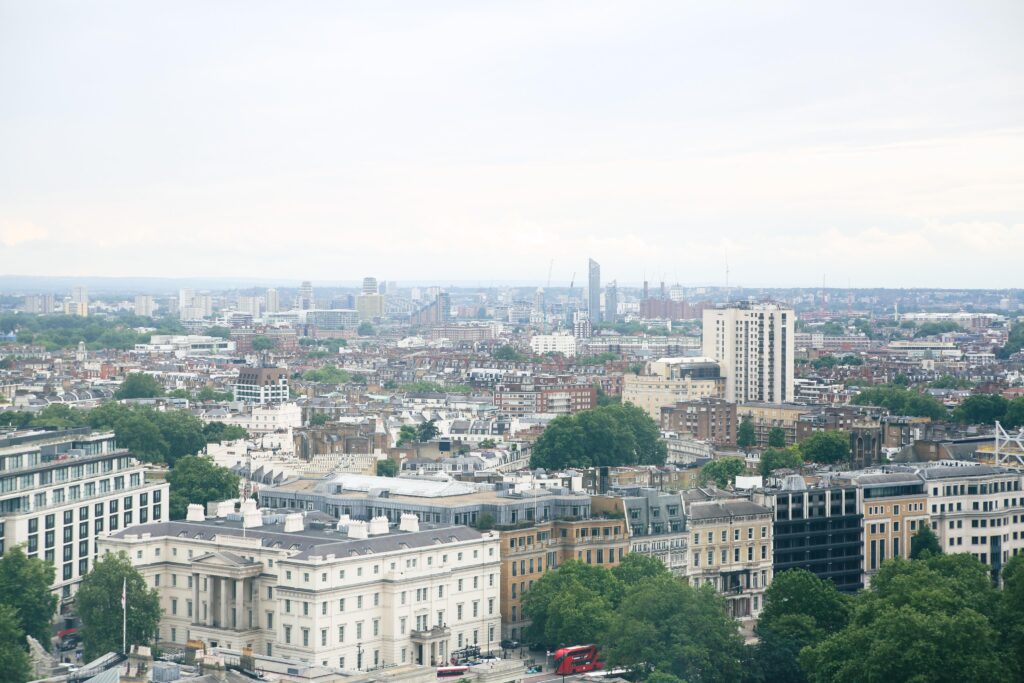 Besides being a stylish 5* hotel in the centre of London what makes the London Hilton on Park Lane extraordinaire is the spectacular views. We were fortunate enough to stay on the 19th floor. Walking in and seeing the London skyline laid out in front of us mesmerised the boys. I've never seen them sit for so long and simply look out the window. Last year Caspian had London as a theme at school. We talked about the buildings and parks we could spot from our room. It was amazing to experience it all with him. To finally take them out on an adventure again after 18 months of turmoil and lockdowns.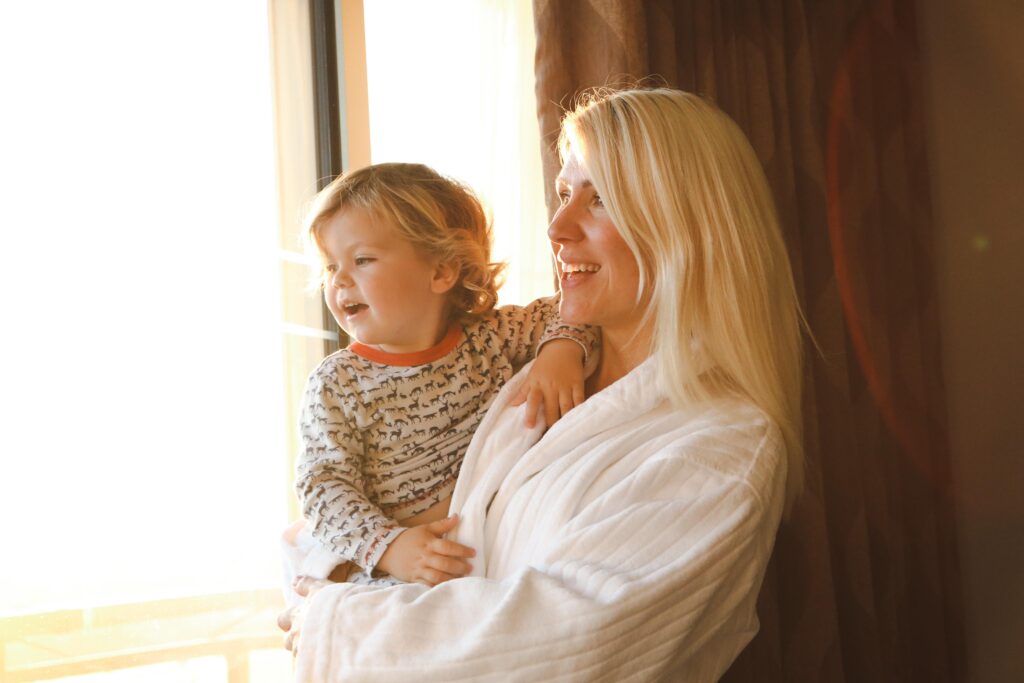 SPACIOUS BEDROOMS WITH EVERYTHING YOU NEED AT THE LONDON HILTON ON PARK LANE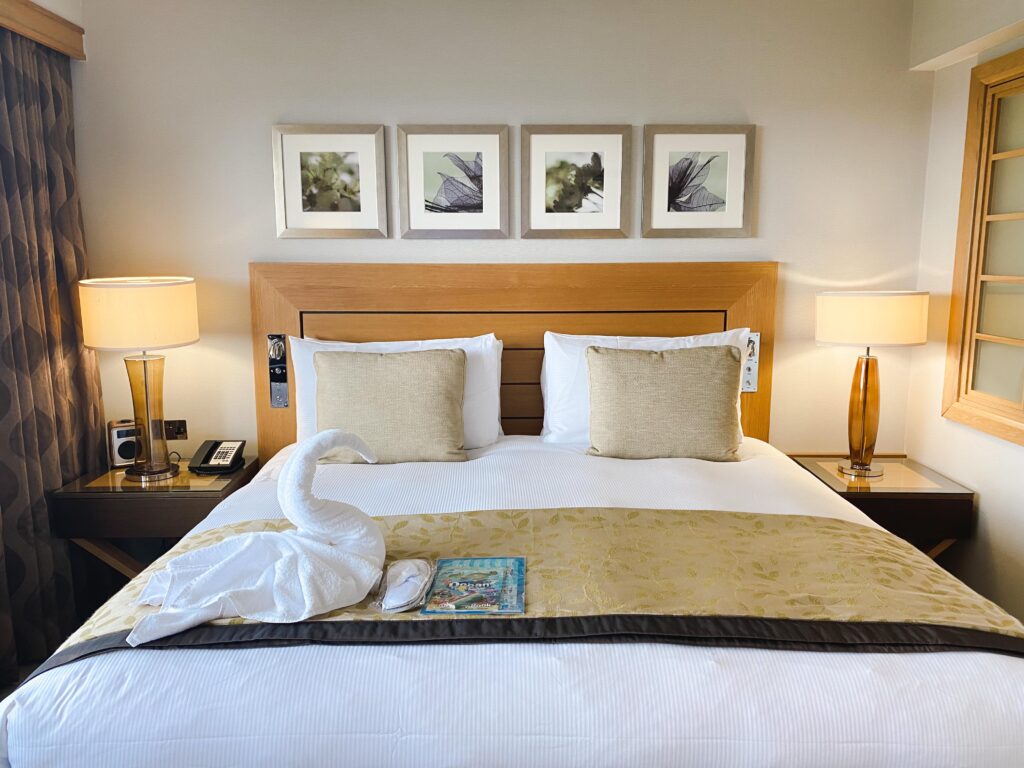 We enjoyed a suite yet many of the rooms at the London Hilton on Park Lane are spacious and well-equipped. They can easily accommodate a family. Everything was clean and the room was sealed showing it had been disinfected to comply with new COVID-standards. There was a large walk-in wardrobe as well as a sitting room. Huge flat-screen TVs and a state-of-the-art coffee machine (always welcomed as a parent!) and extra water on offer. The boys loved the super King-sized bed and slept so well while we were there. You can even sit in bed and enjoy the beautiful views from there. However, blackout curtains ensure you are not woken early by keeping the light firmly out.
The stylish bathroom is equipped with both a large bath and a shower. Plenty of white fluffy towels are available and gorgeous products from one of my favourite brands, Salvatore Ferragamo. Once the boys had settled down to sleep I sneaked in and enjoyed a bubble bath in peace. It was so nice with a little late-night pamper, something I rarely find time for at home. Just what you need when on holiday anywhere.
The suites have multiple rooms which are ideal if you are travelling as a family. Having a sitting room area where you can enjoy a drink and the amazing views over London and Hyde Park while your little one naps or settles down to sleep in the evenings. It also works well if you order room service for the kids. They can sit and eat comfortably and your bed will remain crumb-free. During our stay, we also experienced the amazing Teddy Bear's Picnic Afternoon Tea where all kids are given a huge cuddly bear to take home. We also took cakes and left-over scones back to the room and the boys enjoyed them while watching the London life down below.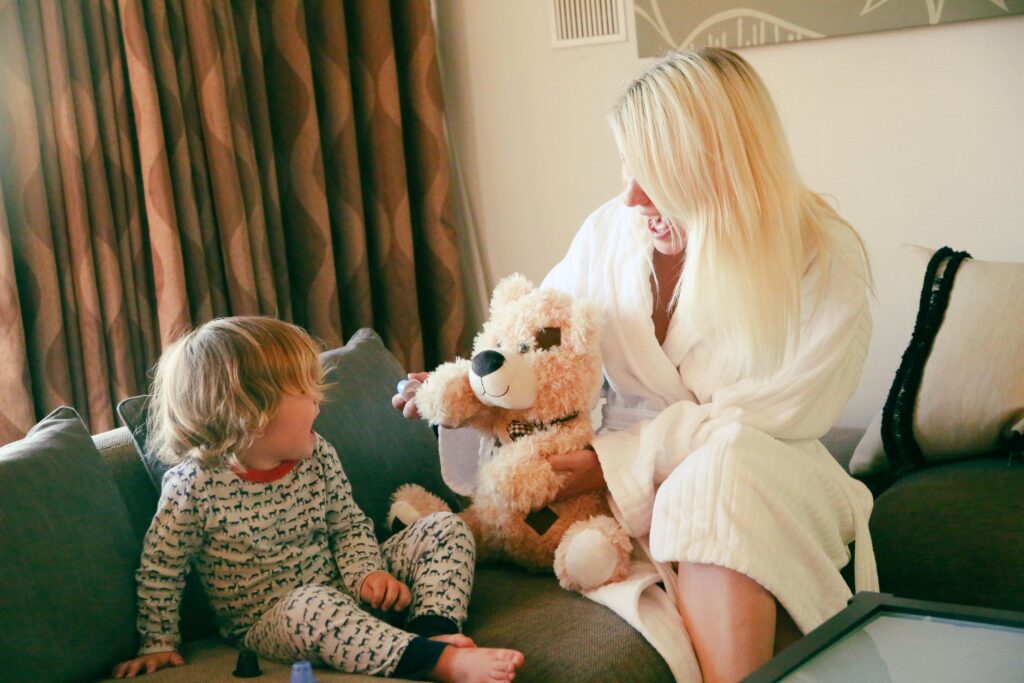 FAMILY-FRIENDLY WITH LOTS OF ENTERTAINMENT FOR THE KIDS
When travelling with children you need to feel at ease. The staff at the London Hilton on Park Lane made all of us feel that from the moment we stepped through the doors. They have brilliant family packages. These include fun pirate play packs containing loads of great activities. Both boys enjoyed the colouring-in and sticker books. The hotel also provides everything you need from a baby bath to an in-room cot. Organic baby products and even the cutest hotel bathrobes and little slippers. The boys felt like proper guests and that is so important.
The hotel also offers kids' masterclasses for older children. Caspian and a friend enjoyed a fantastic Mocktail Masterclass from one of the superb barmen from Trader Vic's bar in the basement of the London Hilton on Park Lane. They came back proudly showing off their Mai Tais.
Wherever we went from the lobby to the restaurants the staff always greeted the boys which huge smiles. They are clearly used to hosting families and understand that especially younger children rarely sit still. You are made to feel at home and they have toys and puzzles to hand, so the little ones are entertained while the grown-ups finish their meals. We try and teach the boys manners but it's equally important that they are welcomed in the same way we are for us all to feel comfortable. The London Hilton on Park Lane certainly achieves this.
AMAZING BREAKFAST TO SET YOU UP FOR THE DAY
Nothing beats a delicious hotel breakfast to start your day. The one at London Hilton on Park Lane served in the Podium Restaurant and Bar on the ground floor serves everything you need. From a Full English to Caspian's choice of pancakes as well as porridge and delicious breakfast pots with Greek yoghurt and berries. Choose between different teas and coffees. I loved that I could have my favourite Mocha to enjoy alongside an impressive basket of freshly baked Danish. Both boys ate well.
While we were waiting for the food to arrive they were given various wooden toys to entertain them. The staff was again so engaging and kind allowing them to be kids. Especially for Orsino who has spent more time at home, so being out like this can feel overwhelming. Yet they made my slightly shy 2-year-old feel happy and he loved the toy bus and Nutella on offer.
GOODNIGHT WITH A VIEW
After a day of exploring Hyde Park and visiting the Serpentine where we enjoyed an ice cream while observing the birds, we were ready for a good night's sleep. Experiencing the sun setting behind the city's skyline was just the perfect ending to a wonderful stay. Seeing the boys relaxed and happy was needed after a long stressful time with so much uncertainty. If you are planning a visit to London this year we can vouch for this brilliant hotel. It will make the perfect setting for a weekend away, a trip to London during half-term or a special Christmas holiday in December.
Disclaimer: This was a press stay. All words, opinions and photographs are my own.