*This is a sponsored post
Caspian is luckily a pretty good eater. With a love of strong cheese and not one to turn his nose up at pickled herring we only struggle getting him to eat when he's teething. He's going through the last of it at the moment with his molars coming out so his diet mainly consists of yoghurt and baked beans. I might be able to lure a banana or some peas in him during this but that's as far as it goes until the tooth is out.
As parents, we can experience major guilt if our children will not eat fruit and veggies. Getting their 5-a-day can be tricky when they suddenly decide that carrots are a no-go despite munching on them the day before. What if those veggies looked like sausages or chicken, though? Or you could pop them inside a bun to make a scrumptious burger?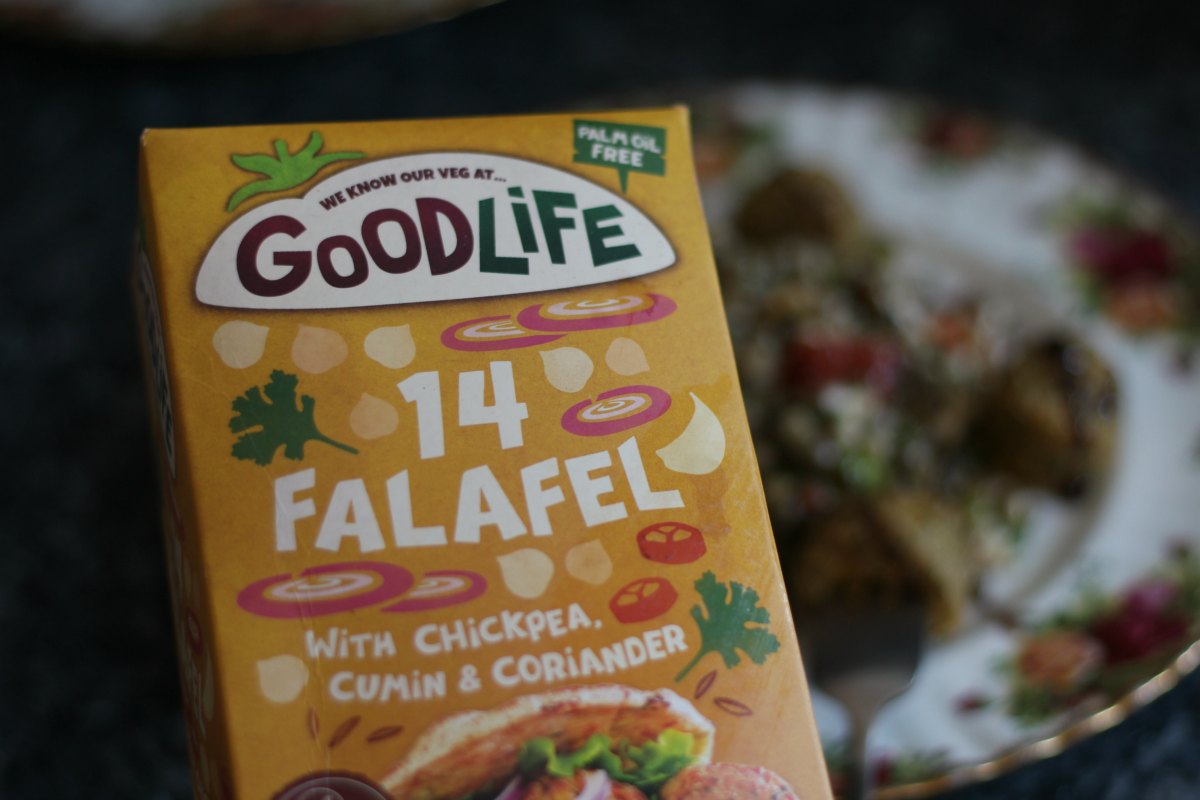 We were recently sent some products from British food company Goodlife. They specialise in vegetarian frozen food that's easy and quick to prepare allowing you to make healthy meals in minutes.
GETTING ENOUGH FRUIT AND VEGETABLES
I've always loved meat and during my pregnancy with Caspian, I especially craved protein and carbs and often had to force fruit and vegs down. Where before I would happily enjoy a bowl of berries for breakfast it simply wasn't enough. While breastfeeding this has carried on and so it's often been on my conscience that I wasn't getting my 5-a-day (or 6 or 10 or whatever number it is up to now?).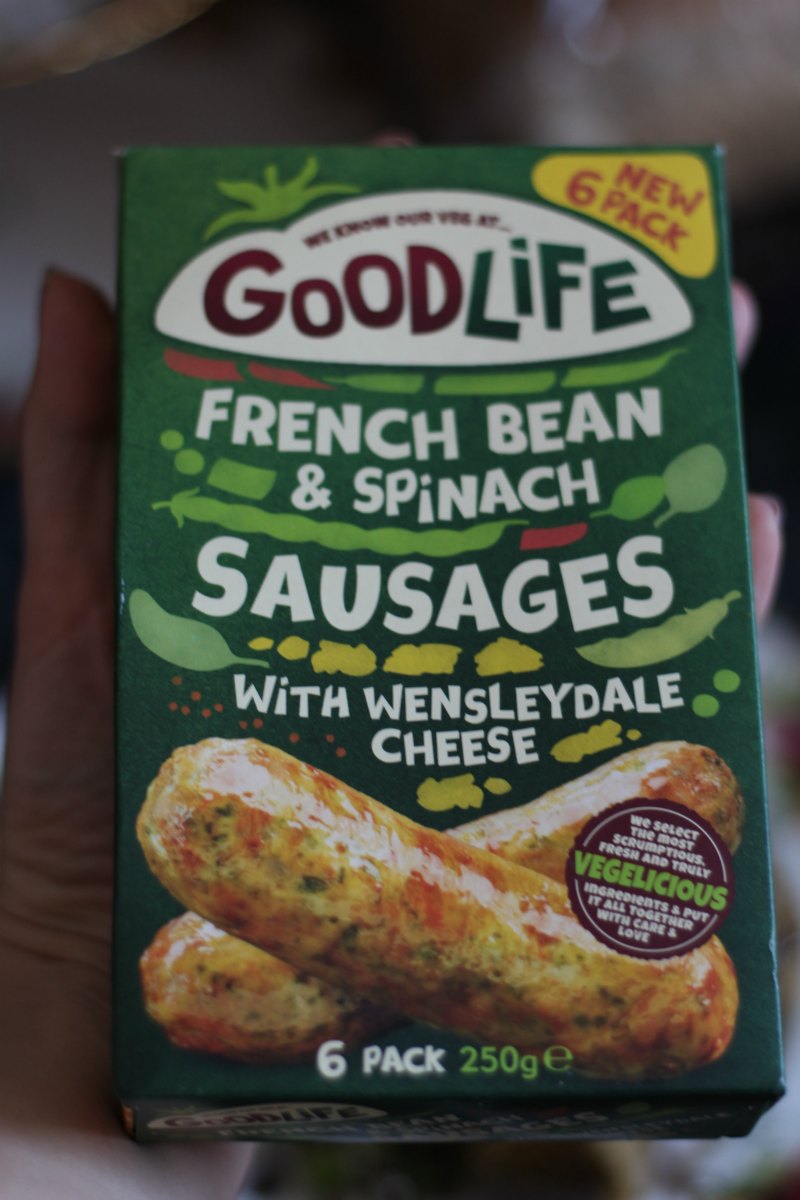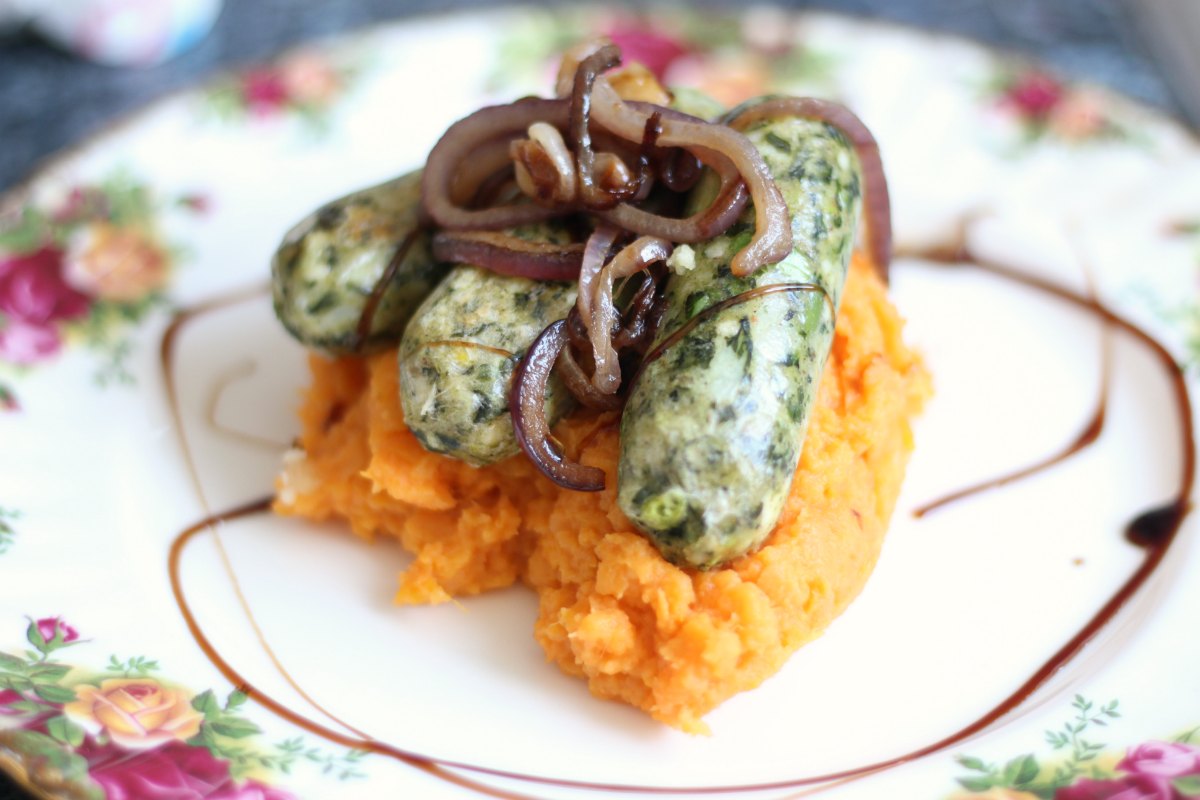 Daddy Long Legs is definitely a meat-kind-of-guy so I used the Goodlife products to create or should we say imitate some more traditional dishes like Bangers & Mash. There's no fooling my other half, though. Yet this is not the intention of Goodlife. Their products are not created to be meat substitutes but to celebrate veggies and all their goodness. Also, you can taste that.
The sweet potato mash and (mashed) up sausages were a hit with Caspian. It even surpassed the teething test.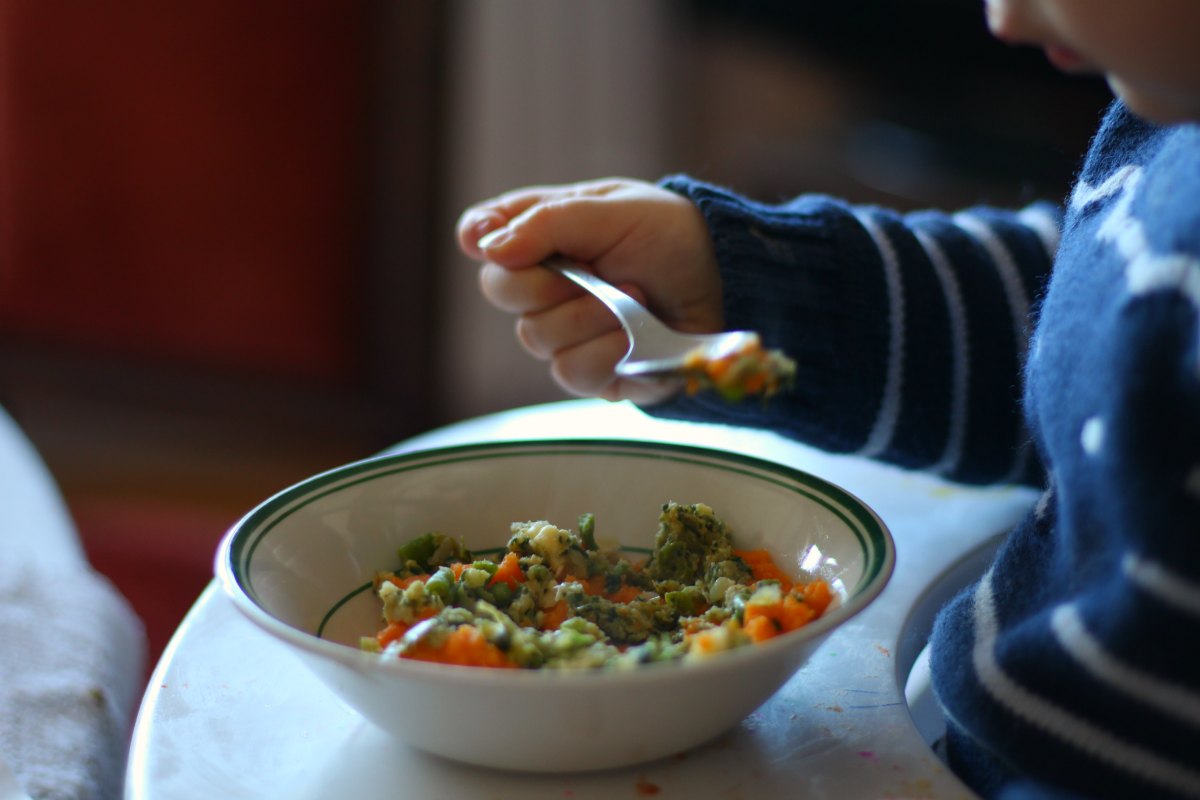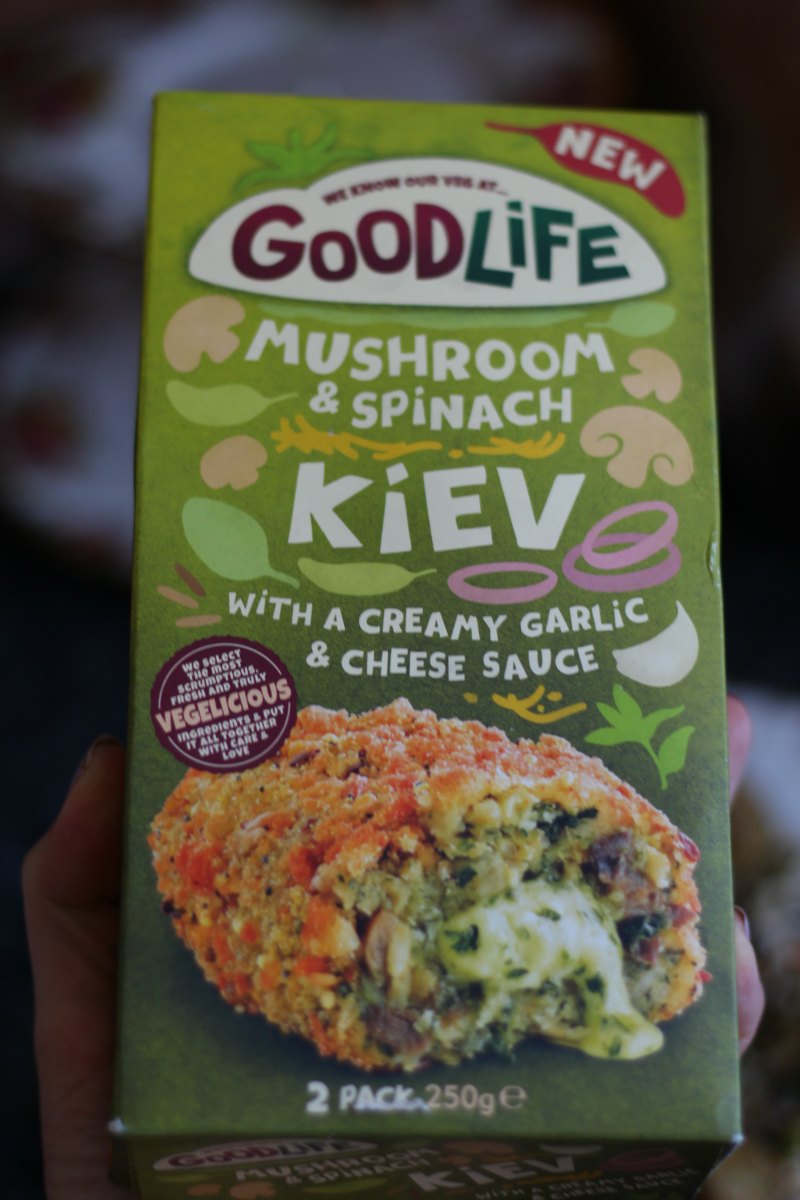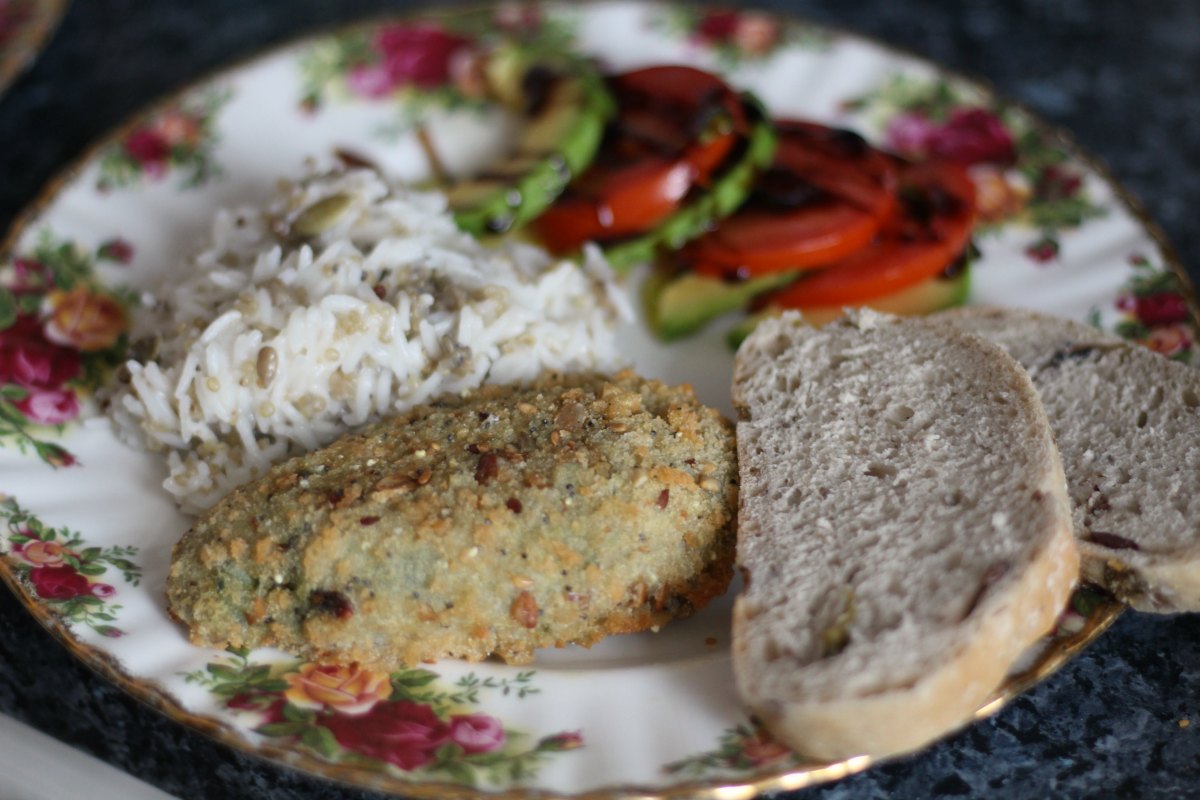 GOODLIFE PRODUCTS AND PRICES
Out of the three products, we were sent; Mushroom & Spinach Kiev, French Beans & Spinach Sausages, and the Falafel, I enjoyed them all but the latter was actually my favourite. Daddy Long Legs doesn't care for them, so I served up a lentil and goat's cheese salad on a night he wasn't here. The reason they were so good was that they were crispy on the outside yet soft and moist on the inside. I often find that store-bought falafel goes dry quickly. I would definitely get them again.
With the product ranging from £2 to £2.50 you can't really go wrong. It's a great thing to have in your freezer. If you are short on time and want to whip up a healthy meal or if you have vegetarian friends over for dinner and want to serve them something else besides aubergine!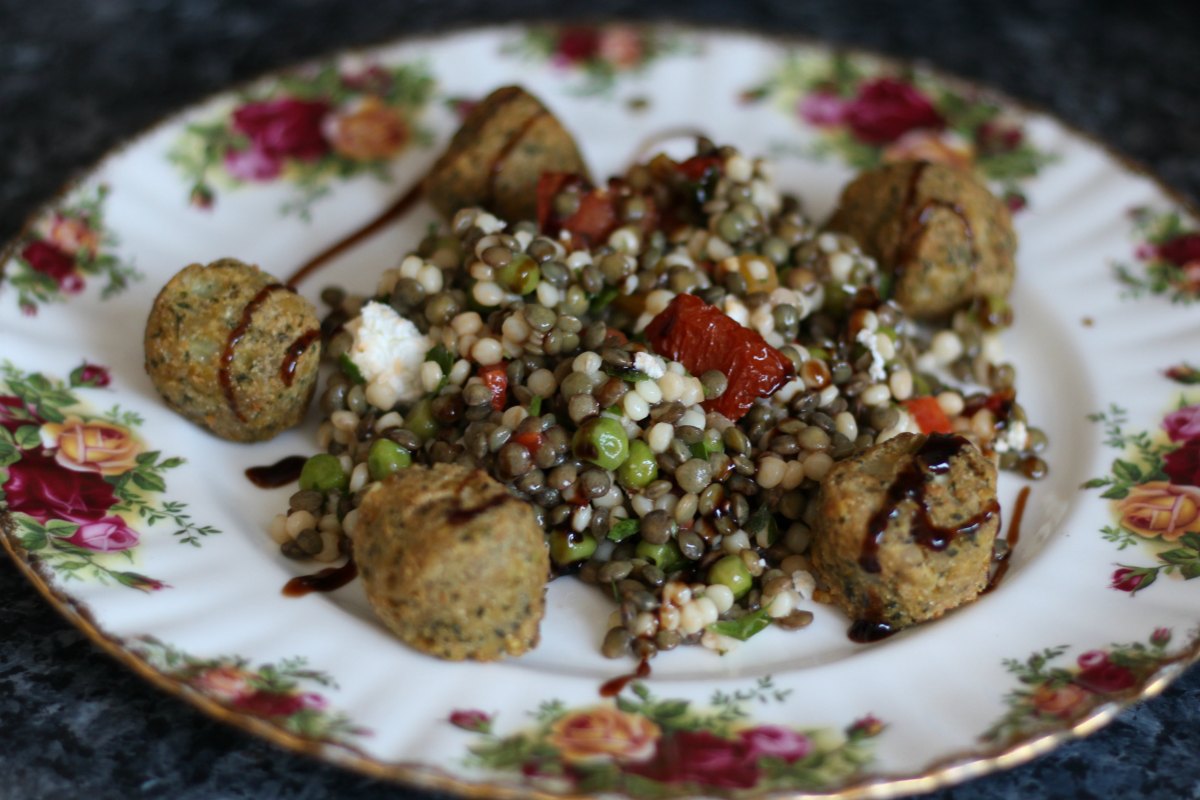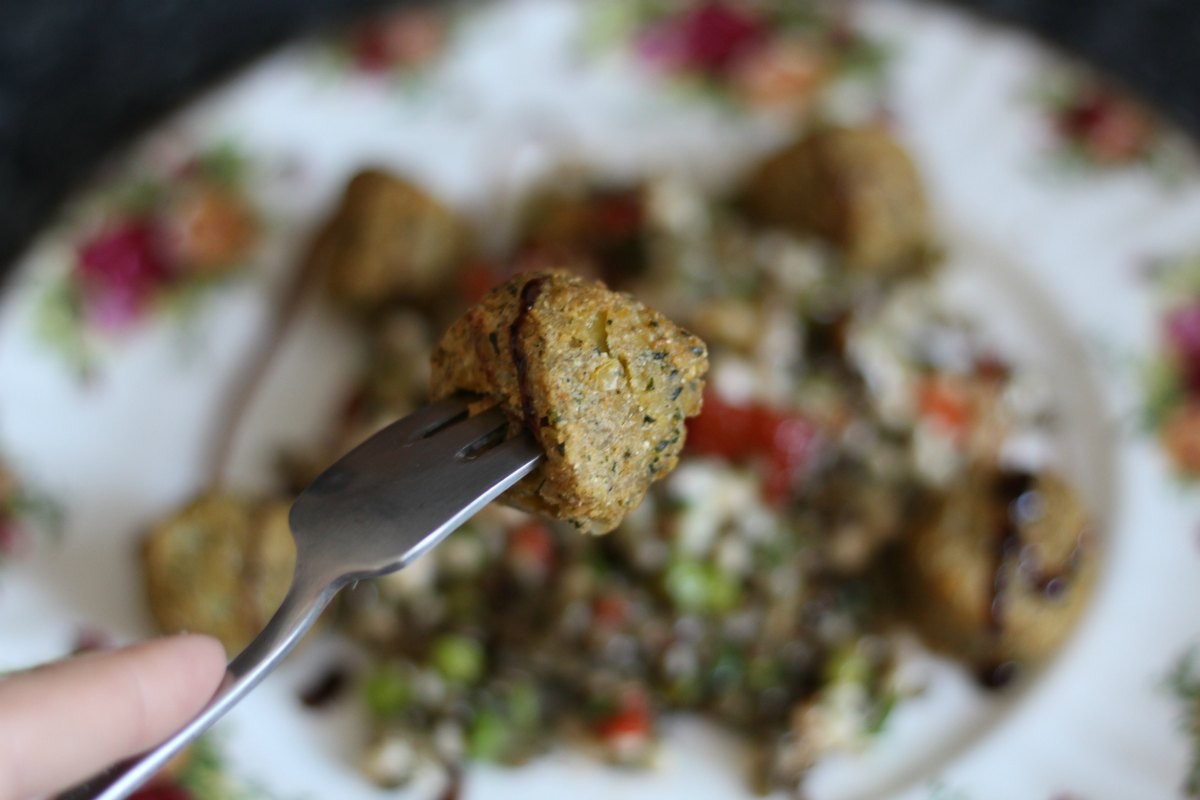 You can find Goodlife online with Ocado and in Waitrose and Iceland to name a few.  They have a whole range of different sausages as well as burgers and grills.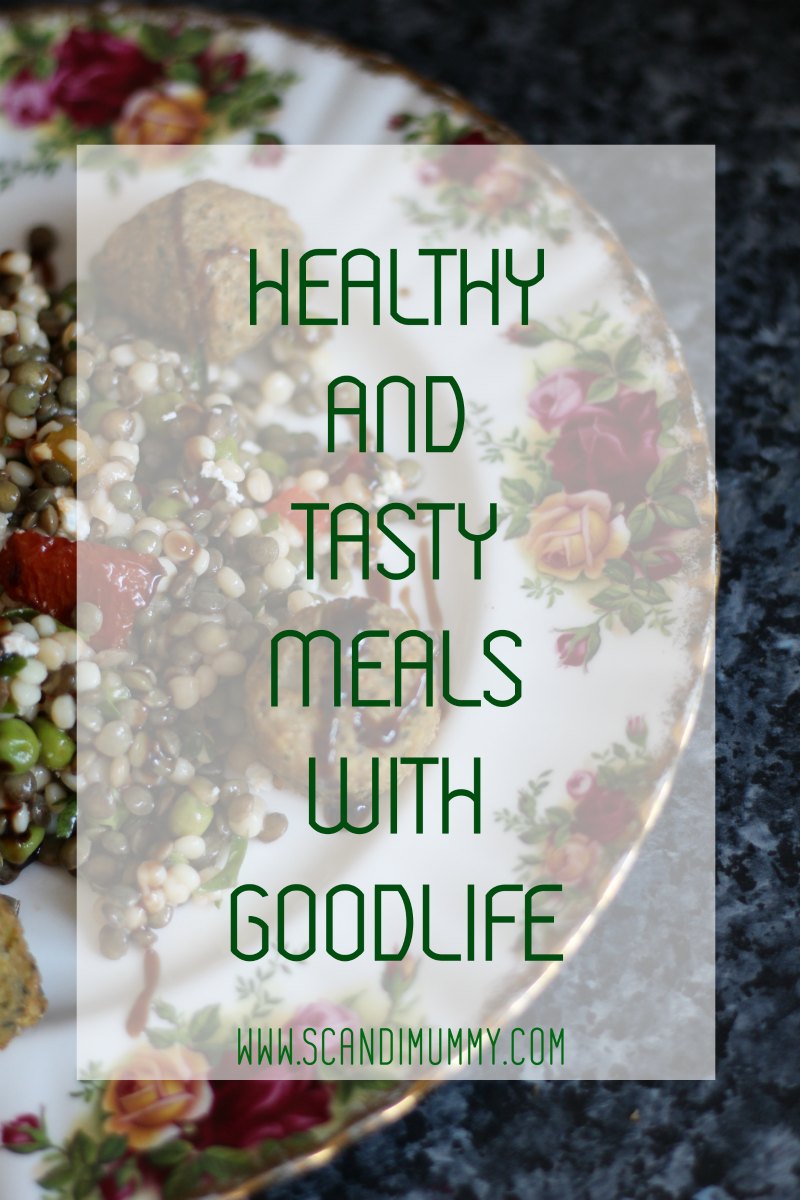 Please note we were sent these products for the purpose of this review. All words and opinions are my own. 
Please follow and like me: