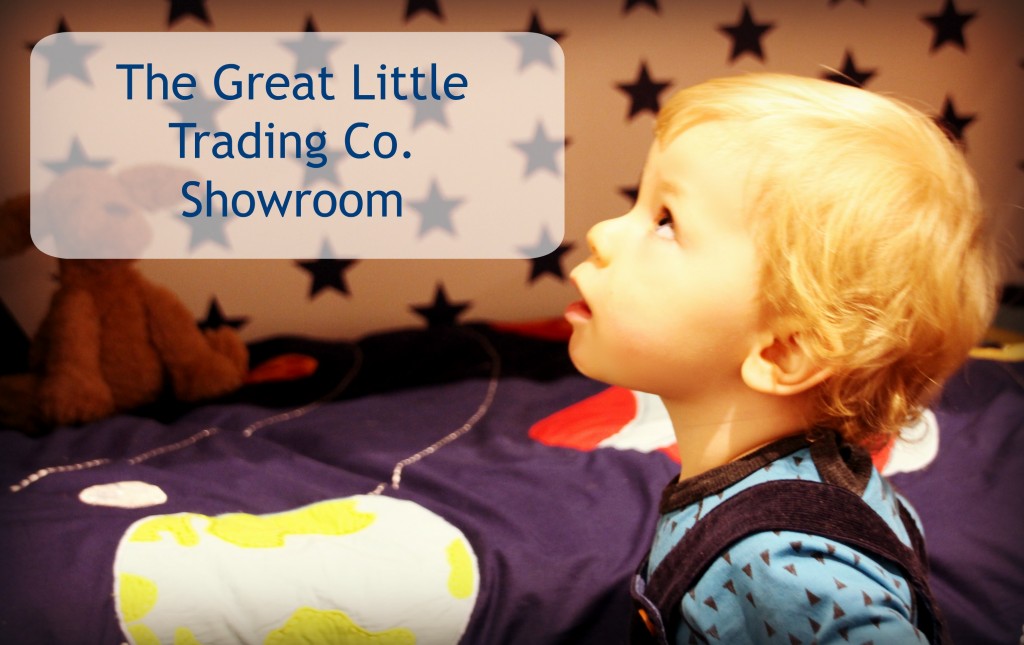 In times of touch screens and flashing battery operated toys, I love that The Great Little Trading Co. understands how nothing beats classic wooden toys when it comes to igniting a child's imagination. They've created a wonderful showroom in SW London and we were lucky enough to be invited to their launch party this weekend.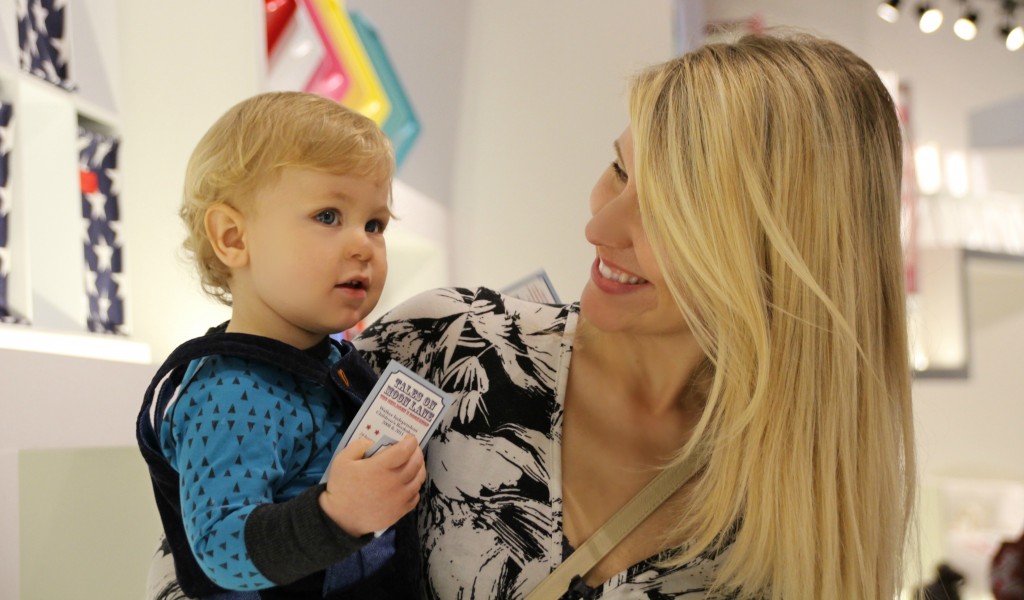 My lovely friend over at A Moment with Franca was also there with her gorgeous girls and husband Nick. We got talking cameras and she tested out my new Sigma lens. The result is the shot above. It's my new favourite photo of Caspian and me.
Caspian truly had the best time testing out all the toys. It was heartwarming to see how he engaged with everything. He grabbed the big red double-decker bus as soon as we entered making sure he matched his Moccis. The colourful books were explored, beds were crawled on, tepees visited and rides taken.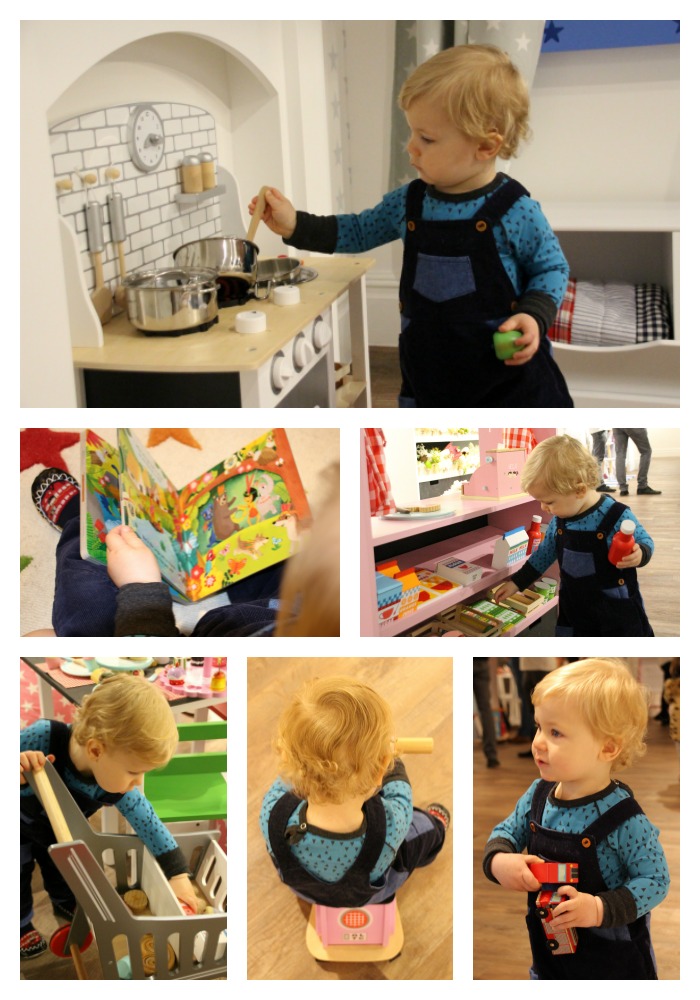 My little blue eyed heart-breaker went cruising round the room on the pink and blue scooter. The showroom has it all and I think you'll find it hard to drag your little ones away after a visit.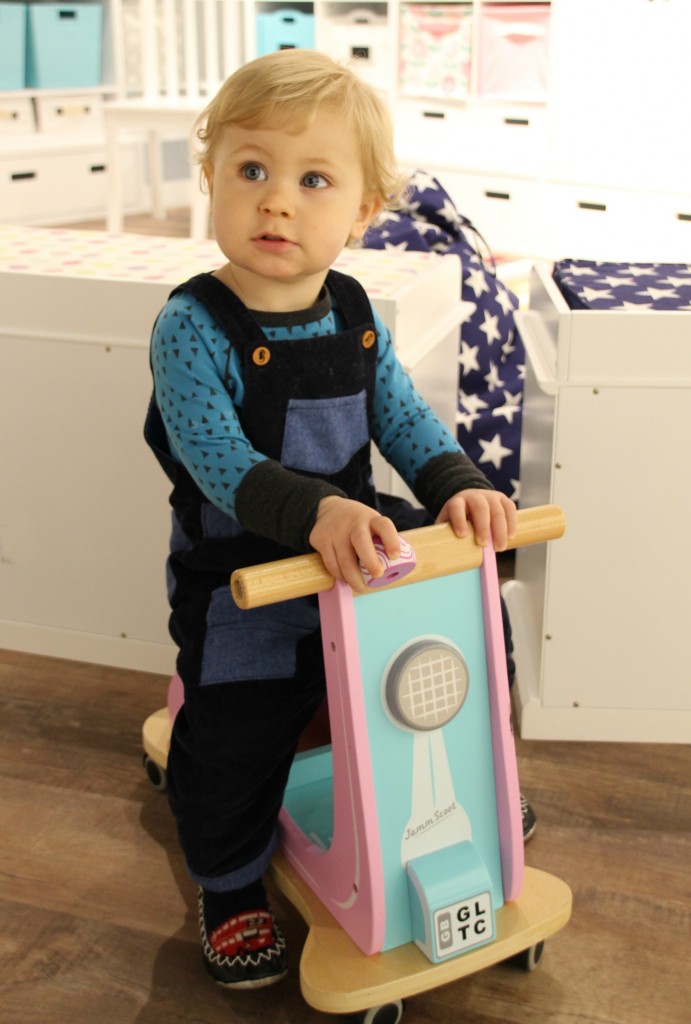 While taking everything in we were treated to a gorgeous miniature afternoon tea with baby scones, finger sandwiches and tiny bagels. Caspian loved it and also enjoyed the delicious GLTC cake. Mummy had a sneaky glass of afternoon champagne!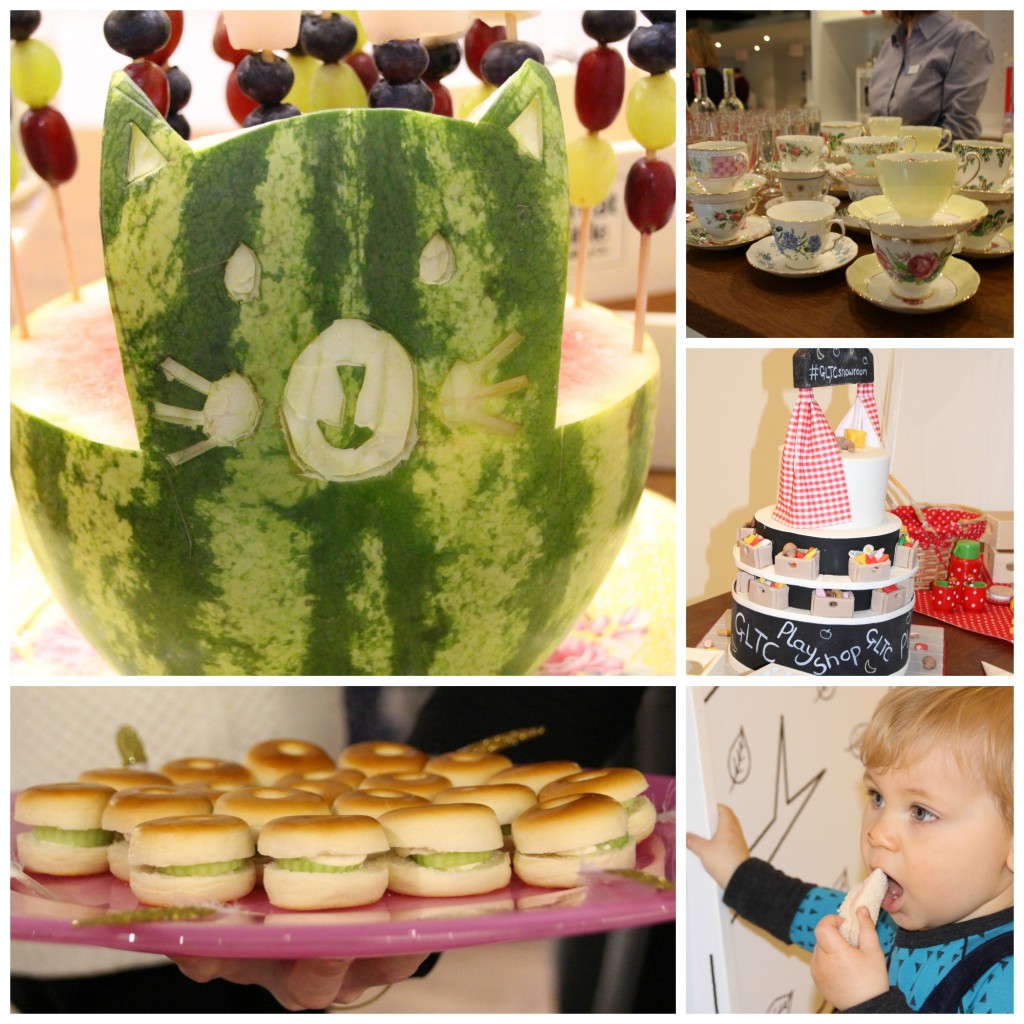 While the kids play you have the opportunity to browse all the beautiful furniture and different storage solutions that The Great Little Trading Co. is famous for. I felt so inspired and can't wait to do Caspian's bedroom downstairs once we proceed with the house renovations.
The Great Little Trading Co. already has a super website and won Best Children's Retailer in 2015, but what I realised is that by heading to the showroom you'll get to see what your child wants, too, and they can get more involved in the the whole decorating process. What attracts them in terms of materials, colours and textures as well as which toys make their imagination come to life. You might think they are into dinosaurs, but be surprised that they go straight for the space theme once they see it in real life. We will definitely be back!
Caspian loved the kitchen and the book storage, so that is something I would invest in. And speaking of investing that's the philosophy of The Great Little Trading Company. In an age of use, abuse and throw away, it's lovely to see products that are safe and made to withstand children, so you can use it for years and even pass it on.
It's clear that husband and wife team, Jamie and Annie, behind the brand love what they do and their passion shines through in the energy and engagement of their lovely staff but also in the design of their products. This is not simply a business to them, it's life, it's love and it's all about family.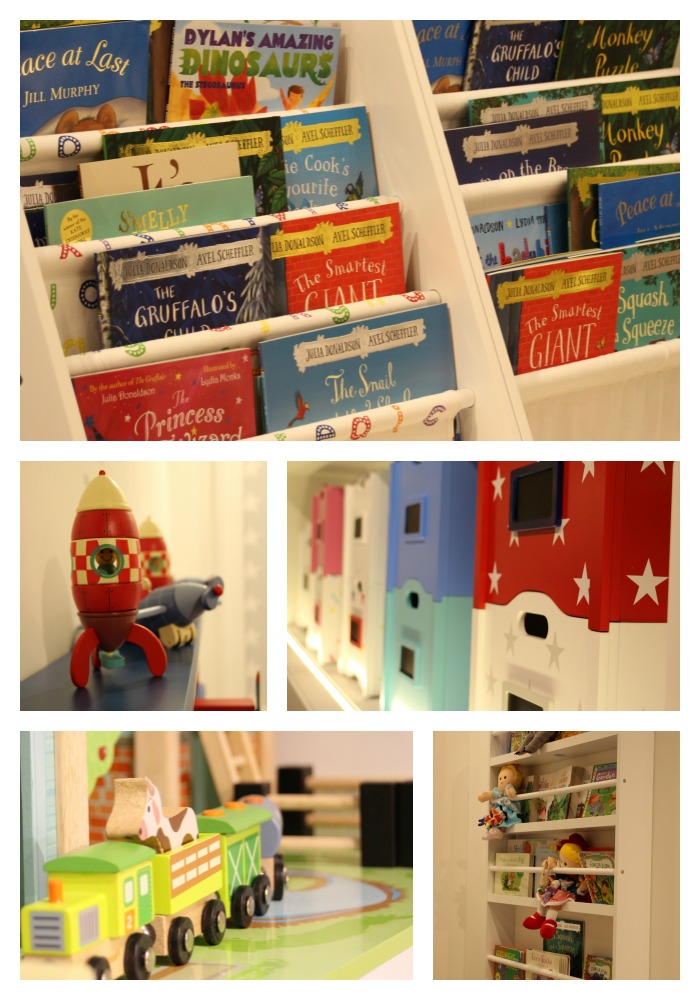 To see my little boy having such a great time was magical. He also found the play cafe fascinating and spend close to half an hour exploring all the toys on there, though the cash register seemed to be his favourite. Mind you I'm sure he would have served up a cappuccino had I only asked.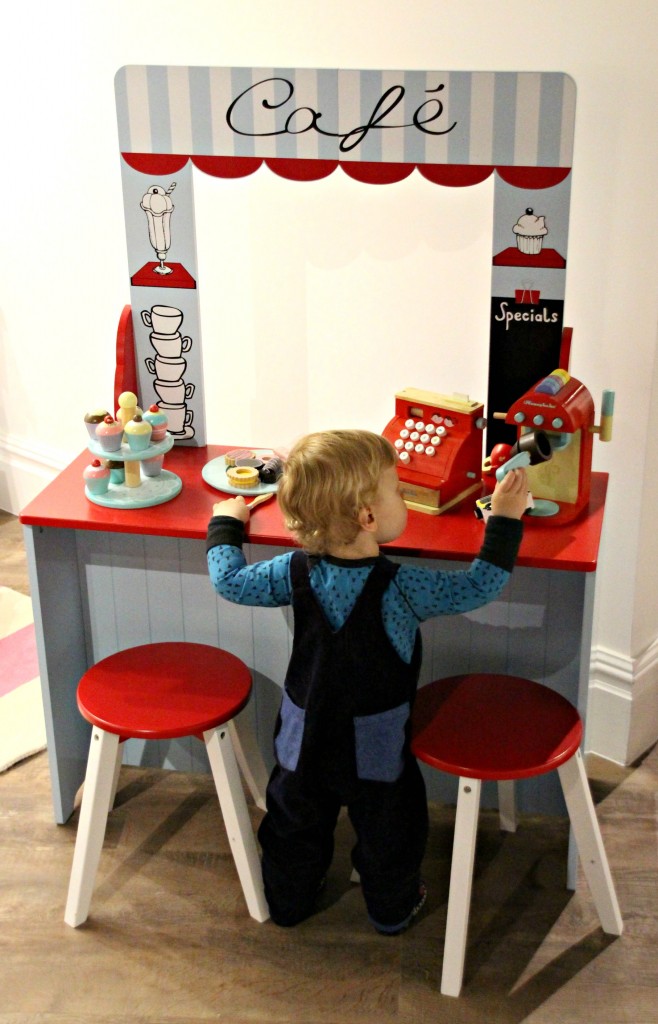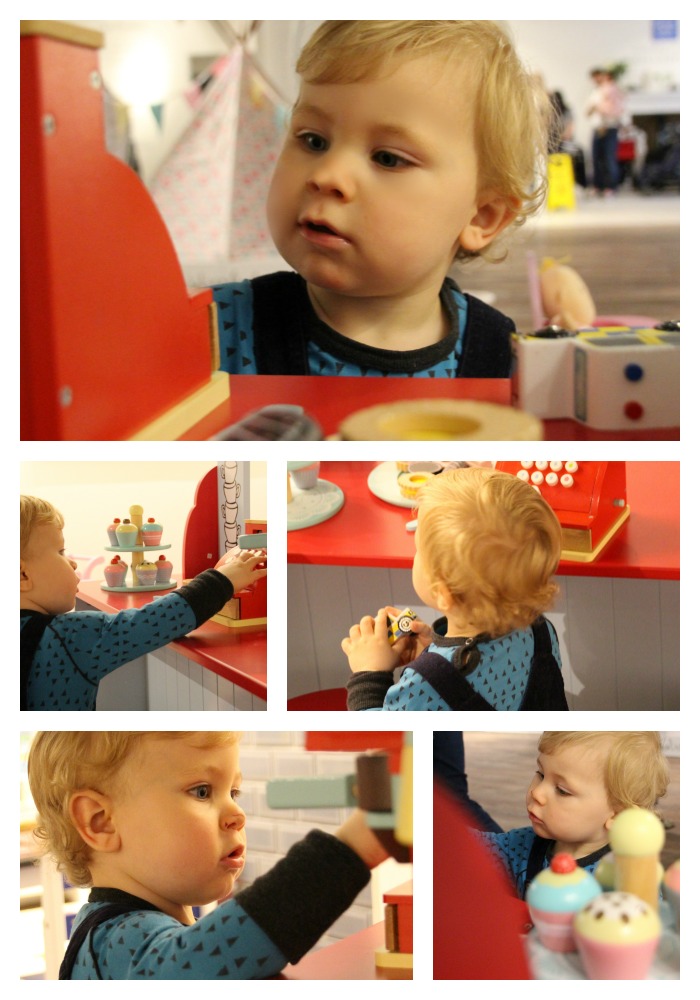 It was a busy, fun-filled day with lots happening so it wasn't until I looked through these photos I truly realised just how engrossed Caspian was in playing with everything. These pictures definitely speak louder than words in showcasing just what a brilliant showroom The Great Little Trading Co. has created here in London.
Luckily it's easy to reach even if you are not based in the capital with great public transport links and good parking facilities close by. Situated near Putney with the river Thames and Richmond Park not far away, as well as lots of great places to eat or have a coffee in the neighbourhood means heading there will make for the perfect family day out.
Do you know The Great Little Trading Co? Would you make the trip to their new show room?